We've made a list with super romantic places, one for each type of couple. Love is in the air!
Oh the love! Biological mechanism, determined by the limbic system, center of emotions. It's when the thoughts go round and round, the heart beats fast and you really want to be close. Love simply happens, you can't buy it, you don't choose it, you deserve it. It is that part of the heart that beats along with the other person's heart, which is always on a road of crazy and constant discoveries.
Valentine's Day in Brazil is celebrated on June 12, the day before St. Anthony's Day. For Catholics, this Saint is recognized for blessing young couples with happy and prosperous marriages. But the date is, in general, a day for celebrating the union of people who like, admire and respect each other.
This itinerary was made for all those who are in love, from young lovers to mature ones, and for those who are open to find a great love. One for each type of couple: romantic, cult, beach, gourmets, cool, sportsmen, wealthy, alternative, calm ones and of course, for those who want to flirt. Let's go because love is in the air!
We've prepared a perfect playlist for this experience. Listen now!
Romantic couple
How about taking advantage of the date and enjoy a complete romantic evening? A rooftop with stunning views, comfortable facilities and a pool in the historic center? Yep. Our tip is to completely get out of the routine and spend a night in a hotel which is a delightful surprise in Pelourinho.
Even with all the cultural excitement around you, Casa do Amarelindo Hotel provides guests with the privilege of staying in a true haven of tranquility and comfort. The interesting thing is that it has services for passers-by, such as the charming restaurant, and also the rooftop.
Then have a drink at sunset, have a romantic dinner and finish the night in one of the super-comfortable rooms. The terrace has a beautiful view of All Saints Bay, perfect also for the beginning of a memorable dating.
We've prepared a itinerary with other options of super-nice hotels that fit perfectly on this date: 5 very charming hotels in Salvador
Service
Casa do Amarelindo
Rua das Portas do Carmo, 06, Pelourinho. Salvador, CEP 40026-290, Brazil
Contact: +55 71 3266-8550 / 98890-2086 / info@casadoamarelindo.com
Phone: (71) 3266-8550
Cult couple
Perfect day for deep conversations, eye to eye and theories that only a pair in perfect connection can reach. Our tip is the charming Palacete das Artes, a museum that has strengthened the artistic and cultural ties between France and Bahia and has become one of the three plastic arts great vectors in the state. It was once the Rodin Bahia Museum and to this day has works by the French sculptor Auguste Rodin, such as the bronze sculptures "The Man Who Walks on the Column" (O Homem que Anda Sobre a Coluna) and "Shadow Torso" (Torso da Sombra), which were arranged in the palace garden.
With exhibitions by important plastic artists from Bahia, Brazil and other countries, it will be a perfect day of pure culture. For lunch, a coffee or a drink, there is the Solar Café in the garden, where the flagship is crepe with sweet and salty options and also sandwiches, broths, pastas, risottos, wine list, coffee and juices.
Service
Palacete das Artes
Rua da Graça, 284 – Graça, Salvador – BA, 40150-060
Opening hours: Tuesday to Friday, from 1:00 pm to 7:00 pm. Saturdays, Sundays and holidays, from 2:00 pm to 6:00 pm.
Phone #: (71) 3117-6987
Solar Café
Palacete das Artes, Rua da Graça, 289 – Graça, Salvador-BA, 40150-055
Opening hours: Tuesday to Sunday, from 11:30 am to 9:30 pm.
Phone: (71) 3328-3444
Beach Couple
If your partner is a day person, a good option is to go to a beautiful beach to recharge and relax. The tip is to choose a seafront beach hut or club for a valentines day with the comfort and the romanticism that the date suggests.
With a privileged location, these oasis "feet in the sand" have great gastronomy, some with massotherapy, wi-fi, showers, stores and lounge that allow you to enjoy the beach and have delicious drinks or a cold beer to the sound of good music.
We've prepared tips of 08 paradises by the sea in Salvador, so you can choose the one that better fits the couple. https://www.salvadordabahia.com/roteiros/dicas-de-08-paraisos-a-beira-mar-em-salvador/
Gourmet Couple
For a special dinner, this is a sensory experience for those who enjoy eating well. At Manga restaurant, the dishes will for sure stay in your imagination for some time. The creativity, the respect for seasonality, the high quality ingredients, whether local, national or imported, provide a real adventure to your palate. An encounter between contemporary techniques, respect for food and free creation.
Manga Restaurant has authorial creations that reflect the experiences of both owners, Katrin and Dante Bassi, in renowned restaurants such as D.O.M (chef Alex Atala's restaurant). The main suggestion is a shared tasting menu or the individual version. A fixed price alternative is offered, in which the customer chooses between two or three starters; two or three main courses; and two or three desserts.
Manga Restaurant
Service
Manga Restaurant
Address: Rua Professora Almerinda Dultra, 40, Rio Vermelho – Salvador.
Reference: in front of the Church of Our Lady of Santana
Opening hours:
Monday and Tuesday closed
Wednesday and Thursday: from 6:00 pm to 11:00 pm. (bar) / from 7:00 pm to 11:00 pm. (restaurant)
Friday and Saturday (lunch): from 12 pm to 3:00 pm.
Friday and Saturday (night): from 6:00 pm to midnight (bar) / from 7:00 pm to midnight (restaurant)
Sunday (lunch): from 12 pm to 4:30 pm.
Cool Couple
For the couple that enjoys a night out, a good option is to start by having a Spanish dinner in the city's most bohemian neighborhood, Rio Vermelho. Then, you will already be at the soteropolitan nightlife epicenter. The restaurant La Taperia is super charming, has delicious dishes and friendly service. The low light and the good music complete the romantic night and the drinks can already be the warm up for the party that is a few meters from there.
La Taperia
Service
Opening hours: from 8:00 pm on
Phone #: it's better to book before: (71) 98716-1077 and (71) 3334-6871
Sportsman Couple
For those who enjoy endorphin, how about knowing the millenarian transport that has gone viral in Salvador? The warm and calm waters of All Saints Bay are the perfect environment for practicing "Hawaiian Canoe" or "Outrigger Canoe", a means of transport that dates back approximately 10,000 years, and which has become a very popular sport.
A Hawaiian canoe holds up to 6 people, but there are also models for 1, 2 and 4 paddlers. The proposal here is to start at Porto da Barra and take a tour looking at the seafront from another perspective, besides making a stop for dives and beautiful photos. In the "Slow Down" itinerary, we tell you everything.
Porto da Barra
Hawaiian Canoe
Wealth Couple
A boat trip through All Saints Bay is pure romance, specially stopping at Ilha dos Frades, a true paradise. Its warm waters with no waves are extremely inviting. The place is so incredible that Ponta de Nossa Senhora de Guadalupe Beach has the Blue Flag, an international seal given to places that meet requirements of well-being, structure and respect for the environment. Only five beaches in Brazil have received this symbol of preservation!
The beach is beautiful and, at the top of the mountain, an observation deck and the church of Our Lady of Guadalupe, built by the Portuguese in the 19th century, make the tour complete. Then you can have a nice meal at Restaurante da Preta, one of those hiding places in All Saints Bay. Don't forget to try the shrimp moqueca with octopus, for dessert the coconut ice cream with tapioca and cane juice with ginger. Finally, a tea made of pineapple, honey, cloves, cinnamon and ginger. Everything wonderful!
We've prepared a complete itinerary for Ilha dos Frades – "Bay of Wonders", with all the tips.
Service
Attention: try to schedule everything at least 72 hours in advance.
Restaurante da Preta
Address: Praia de Ponta de Nossa Senhora de Guadalupe, Ilha dos Frades, Salvador.
Phone #: (71) 99326-7461 – reservations only.
Important to know that visitors pay a fee of R$ 10.00 to enter the island. The pier (maritime terminal of Nossa Senhora de Guadalupe Beach) is open from 9am to 4pm.
How to get there
For special tours
Boats, yachts and catamarans: more intimate, romantic rides, or for families and small groups tours
Bahia Passeios
www.bahiapasseios.com.br
Boats, yachts, schooners and catamarans rentals.
Phone #: (71) 99900-7741 / (71) 3179-1718
Charter Yachts
www.charternautico.com.br
Phone: (71) 99146-5870
The sailboat is private, it was designed for Charter. It features modern equipment and comfortable facilities. Rent a manned sailboat with a commander, so you will only care about enjoying the view and the sailing.
Adval Viagens e Turismo
www.advalturismo.com.br
Phone: (71) 3328-0332 / 3329 4834 / (71) 98802 1375
Adval Viagens e Turismo is a local receptive agency with proven professional competence in the national tourist market as well as in the international receptive. It offers tours to Ilha dos Frades and Ilha de Itaparica and throughout Salvador, showing its history and its natural beauties.
Alternative Couple
A Lighthouse for a beautiful photo and a good romance. No wonder the Lighthouse at Ponta de Humaitá is called the Valentine's Lighthouse. Many couples begin their relationships there. It must be for the great view or the warm tones of the color palette when the sun goes down, but some say that it is the balustrade's fault! Do you doubt it? Then you might know that it is unique in the city: besides protecting from the sea, it is also a bench for those who want to sit.
The place is famous for having a wonderful sunset, falling on Itaparica Island. You can start the tour from the top of Monte Serrat Fort and then down to the Lighthouse. There is also the Church of Our Lady of Monte Serrat, built in 1580. Who knows the loving couple gets so excited that will already schedule the wedding?
Service
Humaitá Lighthouse
Rua Monte Serrat, 54 – Monte Serrat, Salvador – BA, 40425-550
Calm Couple
Life is the art of encounter, isn't it? We have to celebrate life and love at any age. In order to enjoy the delicacies of a mature love, a good option is to go to a place that used to be Vinicius de Moraes' and Gessy Gesse's home, Casa Di Vina, in Itapuã.
The restaurant of Bahian cuisine stands out for the seafood dishes and an elegant atmosphere in the famous poet's old house. Preserved in its original architecture, the place today houses the Casa di Vina Memorial, open to the public for free, where objects, photos and documents of the couple's history and of the poet's little known passage by Bahia are exposed.
Service
Casa di Vina
Opening hours: from Monday to Saturday, from 12:00 pm to 11:30 pm. Sunday from 12:00 pm to 10:00 pm.
Address: Rua Flamengo, 44, Itapuã, Salvador
Free entrance for the memorial.
Important: reservations are accepted in the restaurant, but customers without reservations are welcome. Outdoor tables.
To flirt
And if you think there's only programming for those who already have a pair, you are wrong. Chupito bar is where bohemian youth have their place and it's for those who want to flirt too. Chupito bar attracts Greeks and Trojans with their shots, homemade snacks and good music.
The other drinks in the house are very well made. The Negroni is one of the best in town. Also try the homemade hamburger, it's delicious! The musical programming is great, and the place always receives djs that present interesting pocket shows in the best "pass the hat" way. The house is small, but believe me: you will be able to dance a lot … and who knows you'll find the "new great love of your life"?
Service
Chupito
Address: Rua da Paciência, 263 – Rio Vermelho, Salvador – BA, 41950-010
Opening Hours: Tuesday to Thursday, from 8:00 pm to 2:00 am. Friday and Saturday from 8:00 pm to 4:00 am. Sunday from 7:00 pm to 1:00 am.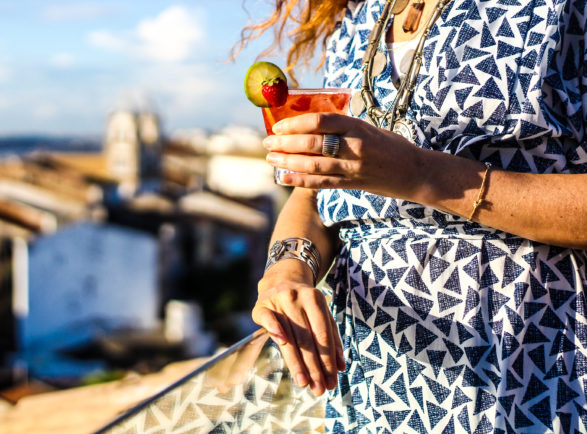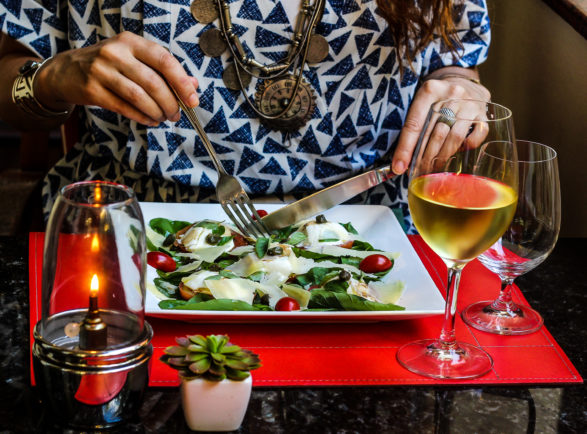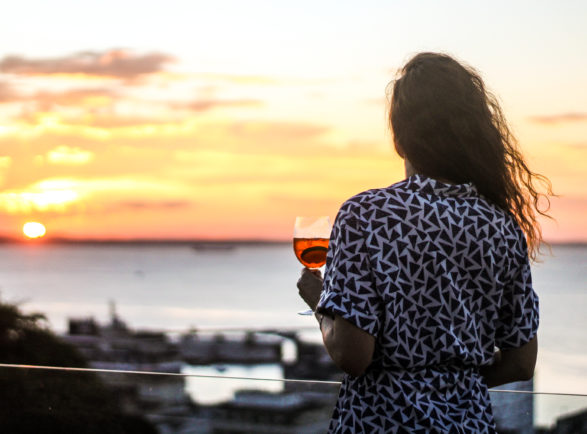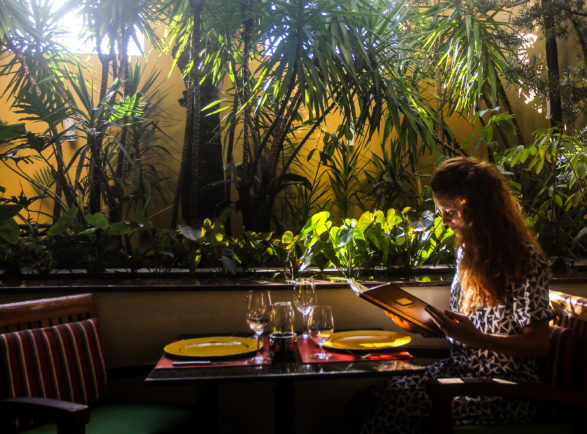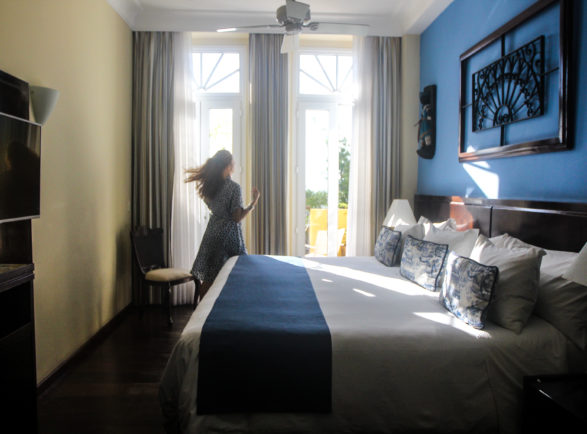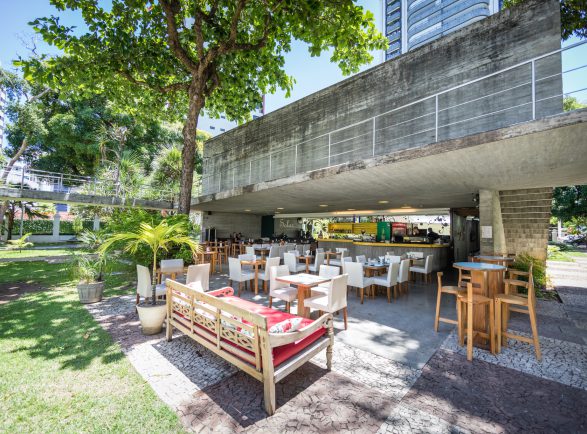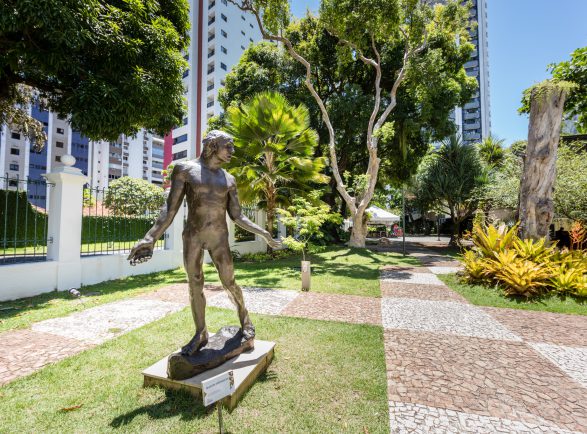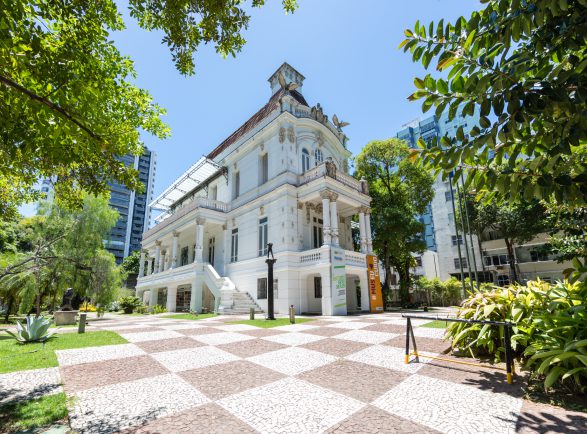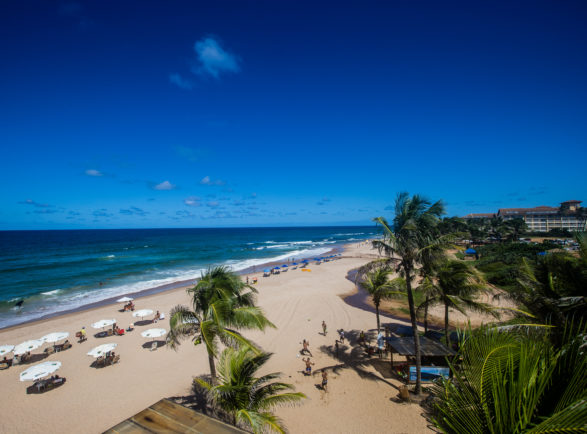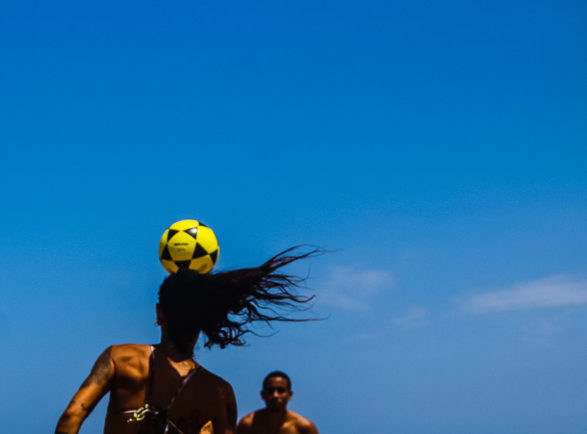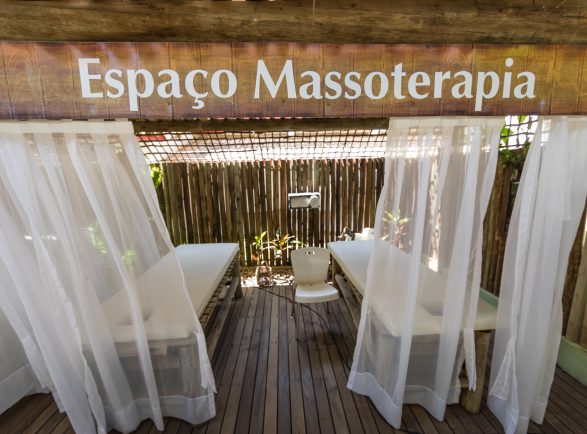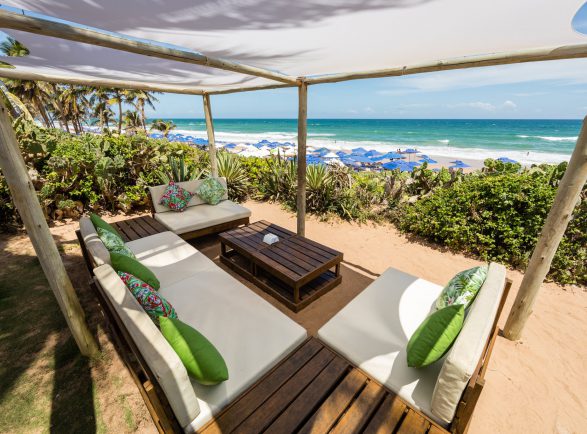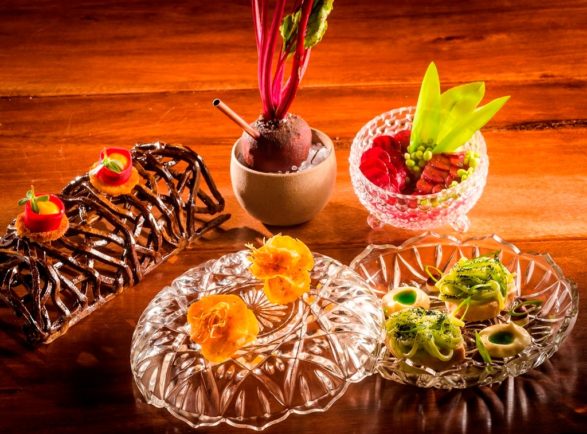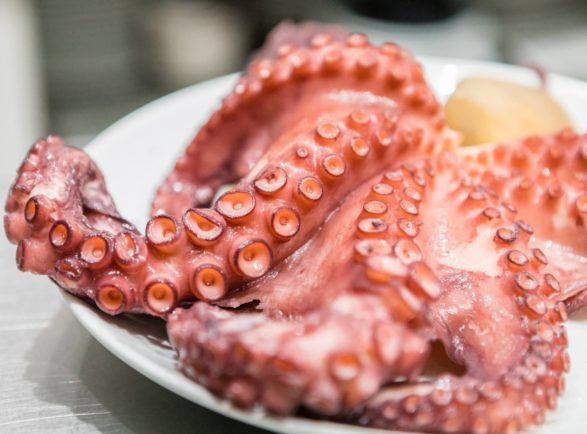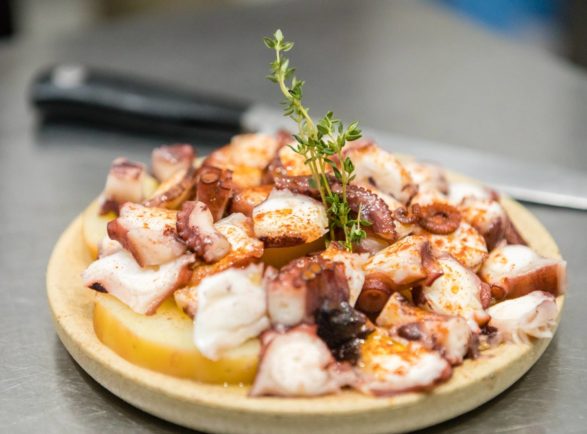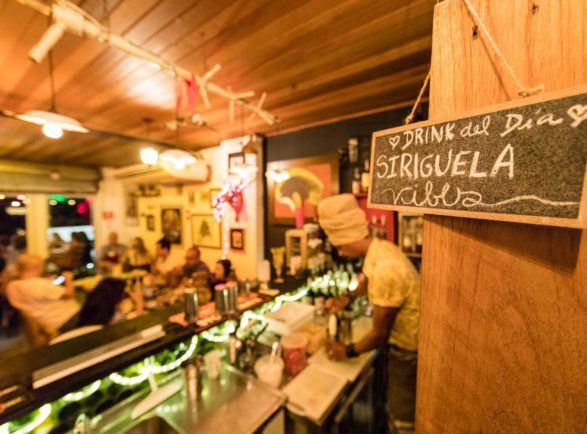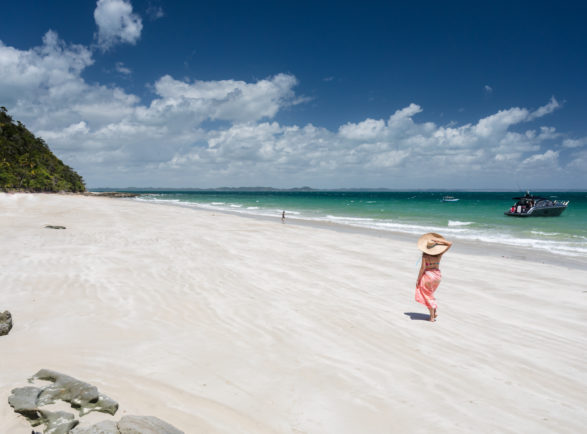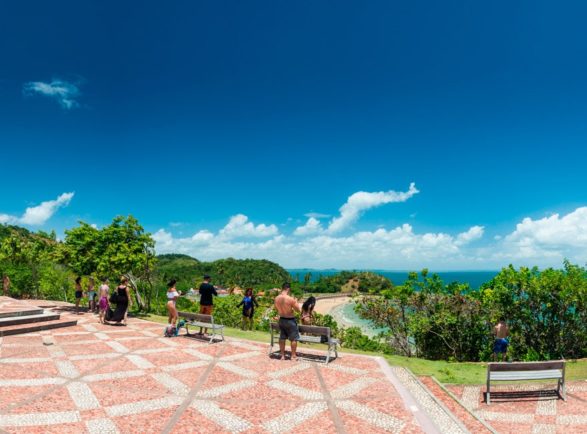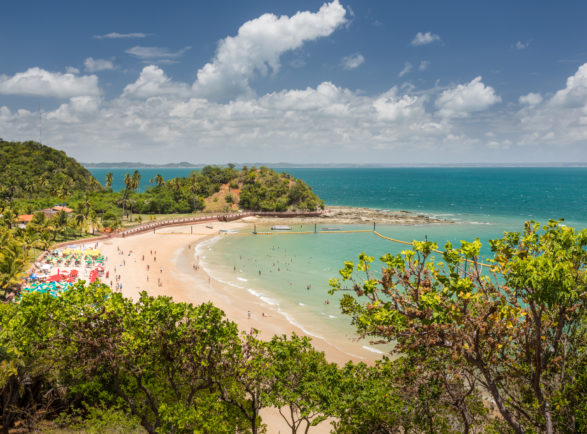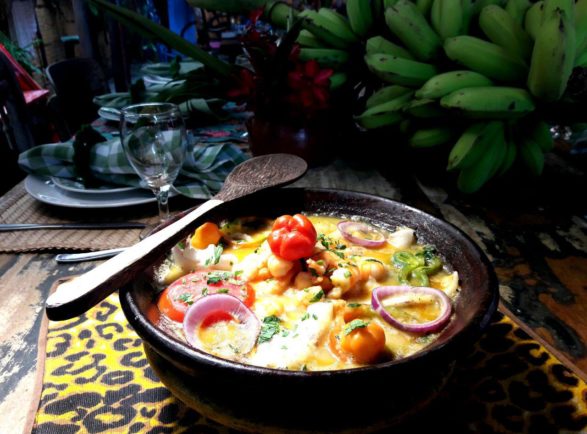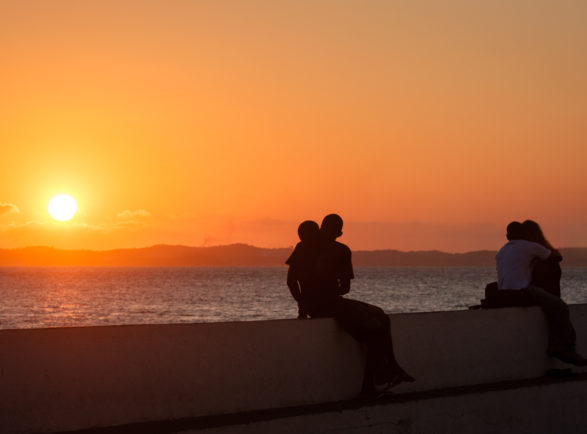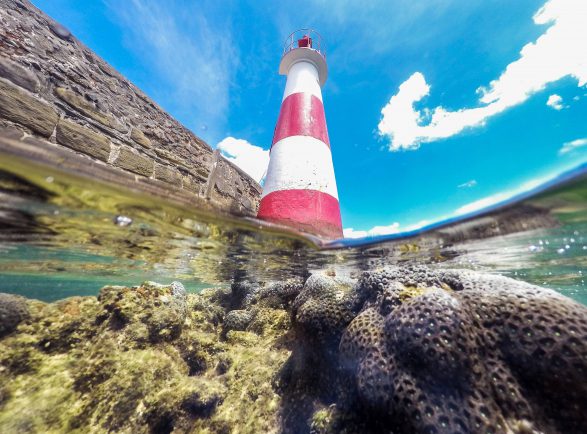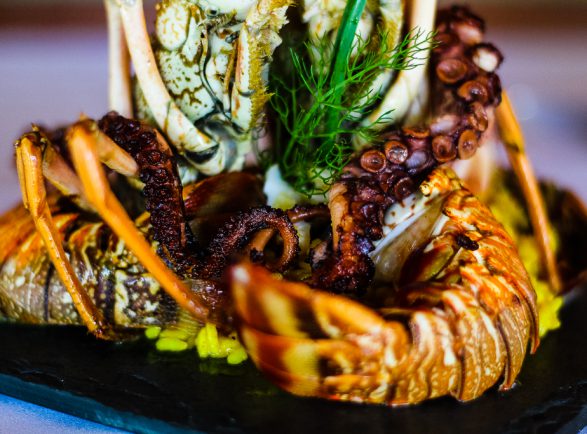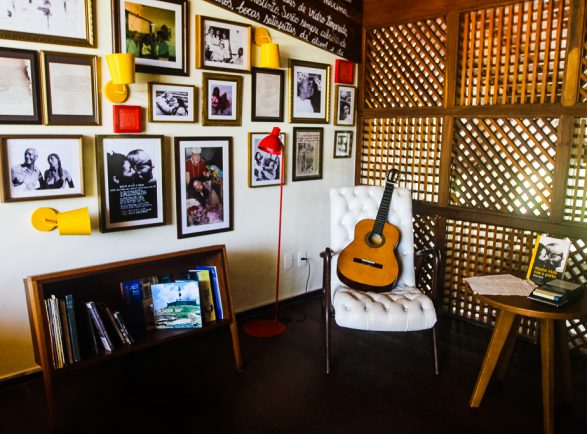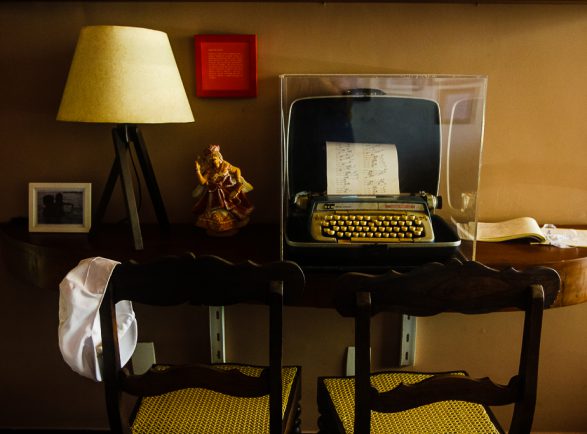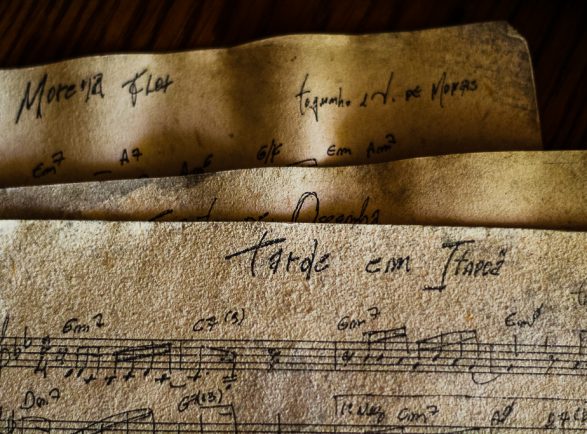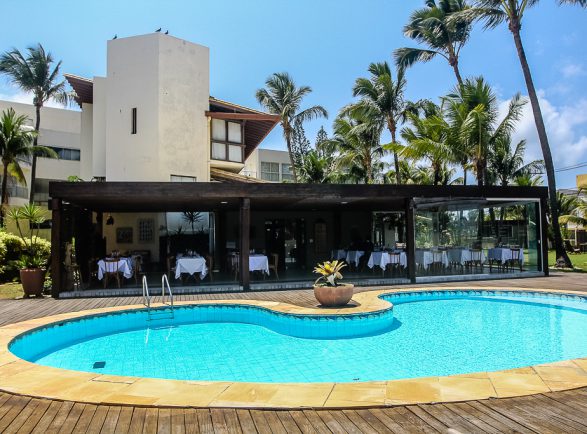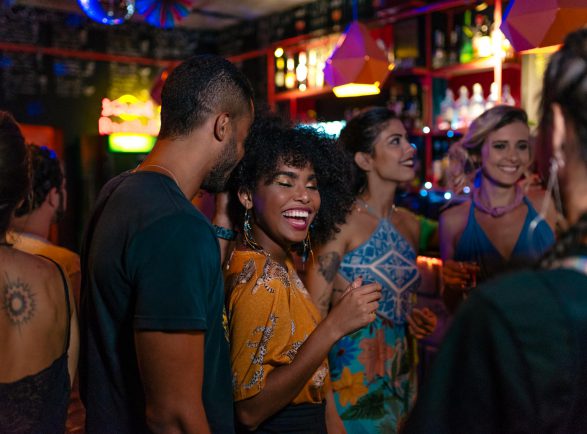 Casa do Amarelindo (Hotel). Pelourinho, Salvador, Bahia. Foto: Amanda Oliveira.
1
2
3
4
5
6
7
8
9
10
11
12
13
14
15
16
17
18
19
20
21
22
23
24
25
26
27
28
29
30
31
31