The Bahian handicrafts center. But before you buy, bargain!
Mercado Modelo is a summary of Bahia's culture, the origin of Brazil. It all started here! Surrounded by other city postcards, you can use the Lacerda Elevator and visit the Historic Center (in the Upper Town) on the same day. The building, constructed in 1861 to run the Customs House, went through some fires, but kept the original neoclassical architecture. So beautiful!
Bring coins, change, bargain, after all, bargaining is part of Bahian culture! There are more than 250 local artisanal stores, souvenirs, clothes, sweets, cachaças, Bonfim's famous stripes and other things from Bahia! Traditional restaurants such as "Maria de São Pedro" and "Camafeu de Oxóssi". There are also more modest options. The smell of acarajé reminds us that this is an awesome option! If the basement is open for visitation, go without fear… or with fear! Lol! Kidding! Go there! There's a lot of history in that place!
Service:
Opening hours: Monday to Saturday, from 9:00 a.m. to 7:00 p.m. Sunday from 9 a.m. to 2 p.m.
Photos: Fábio Marconi
We've prepared a perfect playlist for this experience. Listen now!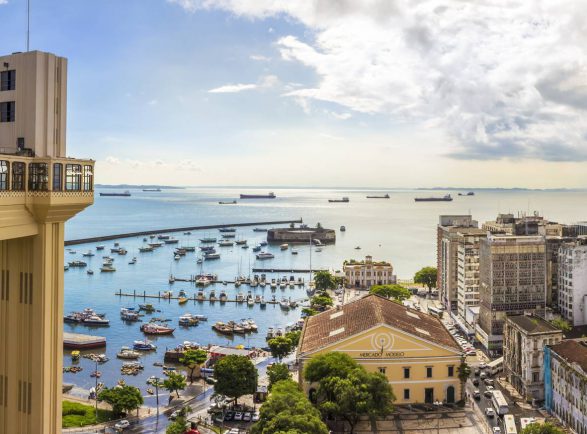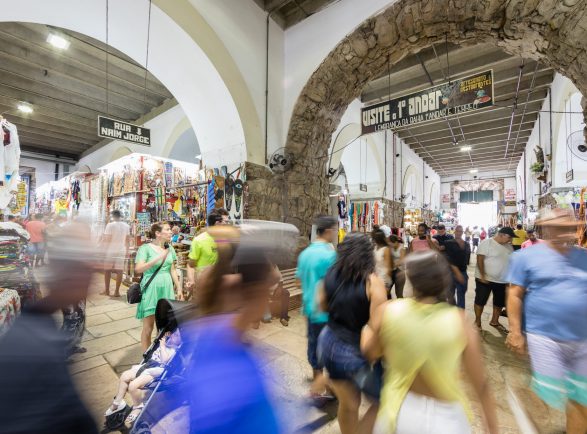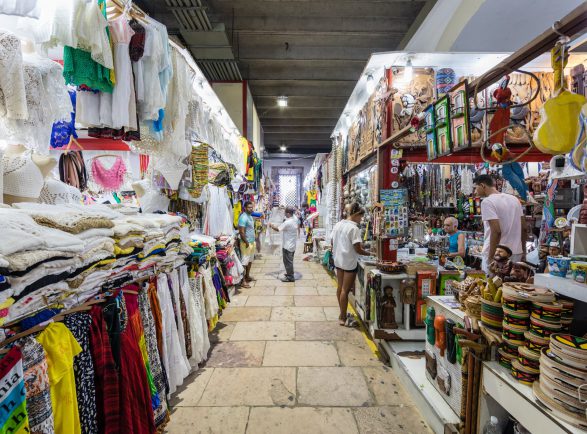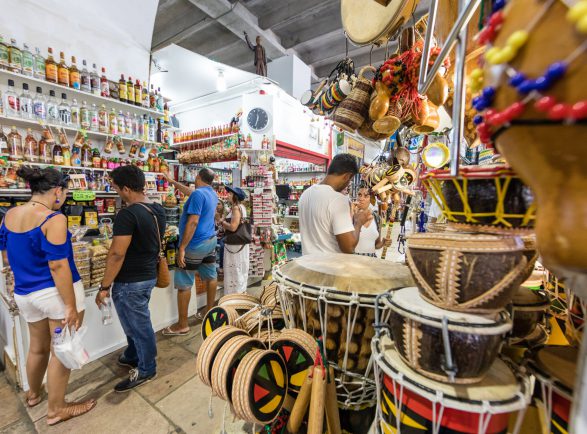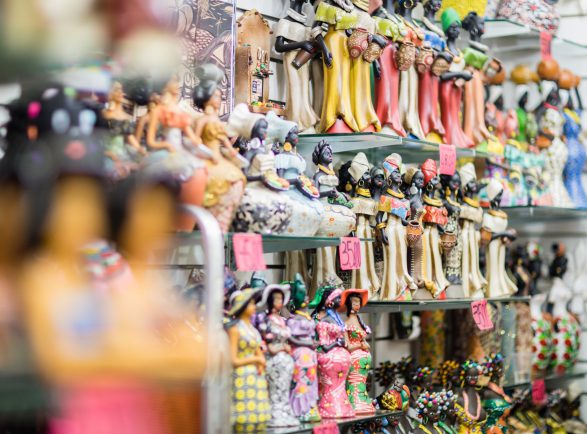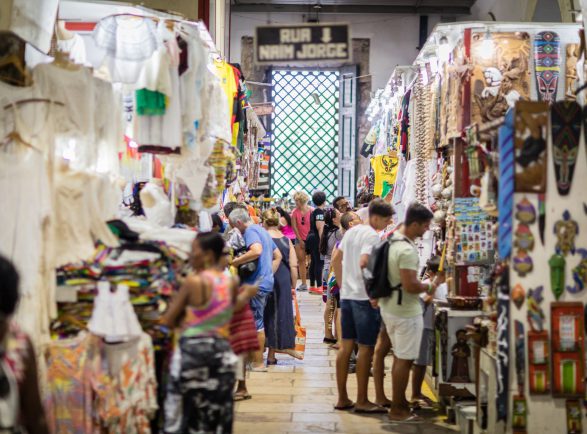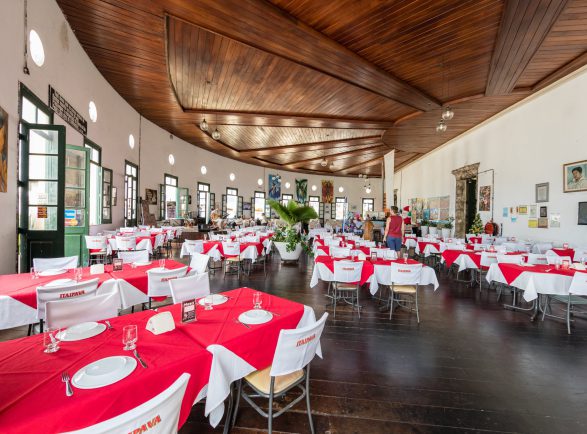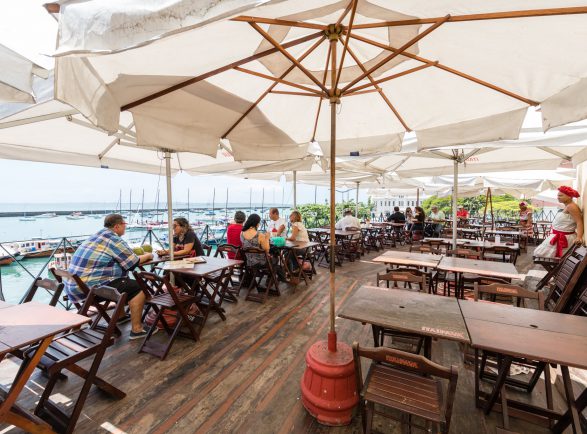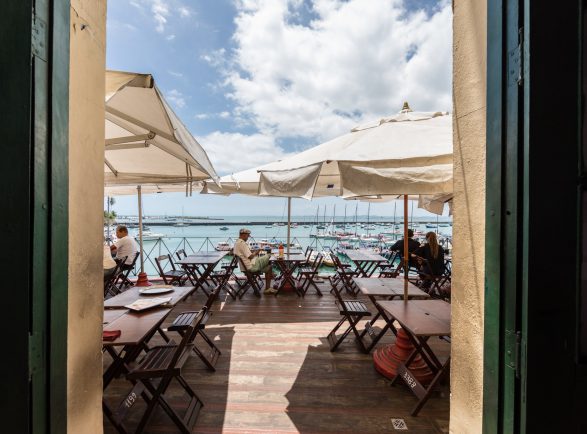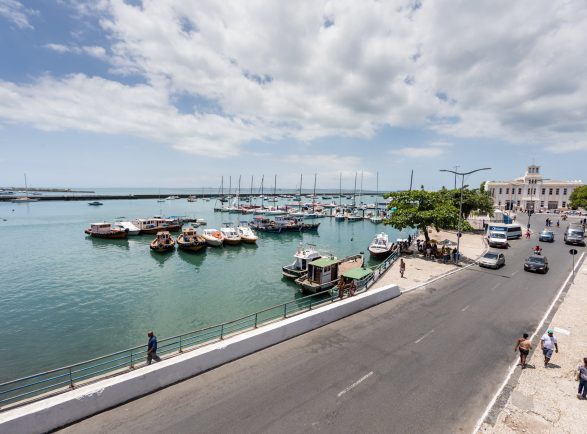 Elevador Lacerda. Salvador Bahia.