Find out where to park in the Historic Center
Inside Pelourinho or in its surroundings, see where to find safe parking spaces
There is a common sense that it is bad to reach Pelourinho by car. There are doubts about whether there is a place to stop the vehicle and whether the parking lots are close to tourist attractions, cultural facilities or restaurants.
So today, we're going to take you motorized to tour the Historic Center and show you where to park there. There are more than 1200 spaces, distributed in several regulated parking lots. And if you want to stop on the street, there are also spaces in Zona Azul, the rotating parking system adopted on the streets and public avenues of Brazil, which are regulated by the City Hall. Download the Zona Azul app and do everything there. There are more than 100 parking spaces spread across the Historic Center.
Going with your own car to the Historic Center, in addition to all the comfort and convenience, is excellent to tour with the kids. You can walk around, visit places, shop and between one place and another, store your purchases in the car, avoiding carrying many bags. Choose the designated driver and have fun.
Understand how to get to each place
Arriving at the Historic Center through Baixa dos Sapateiros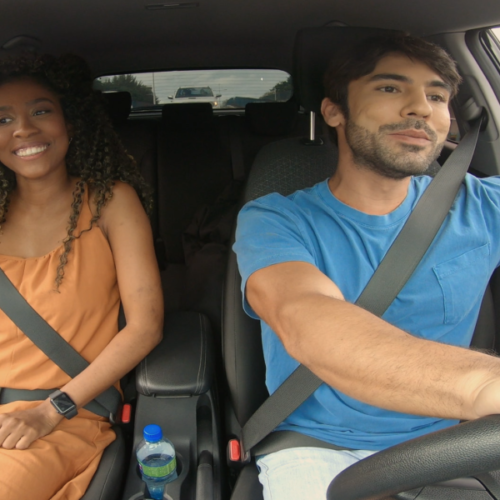 The Delta Parking car park is located on the main avenue, José Joaquim Seabra, nº189/190. The great thing about this parking lot is that you go in it and arrive in the heart of Pelourinho, at Praça das Artes, close to Largo do Pelourinho, where the Casa de Jorge Amado Foundation is located. It is also there that you can find Casa do Olodum, the Gastronomy Museum and many other attractions. It is open 24 hours a day and the capacity is for 250 vehicles.
"We've been working here in the Historic Center of Salvador for a long time, always with the aim of improving the image of this region, with the objective that people from Salvador frequent this environment and have that sensational experience which is living the Historic Center", says Teo Santana, owner of the Delta Parking company.
There is also the SMS parking lot at Baixa dos Sapateiros
This one is quite big, located at Rua Dr. J.J. Seabra, nº 155 and is open 24 hours a day. And then, my friend, there are lots of spots to choose! SMS is a company that operates in the field of urban mobility, managing private parking throughout the city. Discover other units and learn more about capacity and prices on this link.
I want to park inside Pelourinho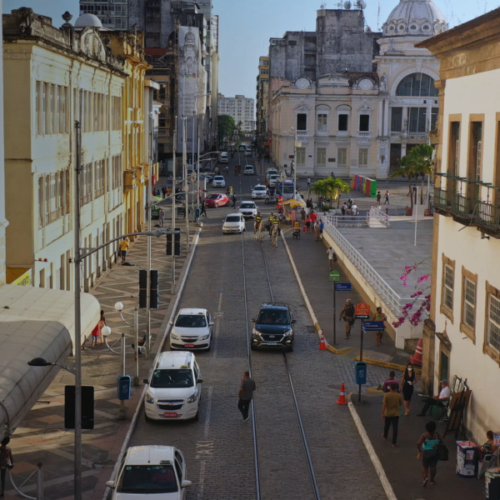 In this case you have 3 options. One is to search in the Zona Azul app for the best place to park your car. The Zona Azul Digital, near Pelourinho, allows for short-term parking. More information on this link.
The second alternative is the Delta Parking which is located at Rua Inácio Aciolly, nº 18, or Rua da Ordem Terceira (Praça Pedro Arcanjo). Today, it is open from 7:00 am to 7:00 pm, but before the pandemic it went until 11:00 pm (and on event days until 1 or 2 am), there are 60 vacancies. More information and rates at this link.
Another great option is the Valet Delta Parking, located in Terreiro de Jesus. The reception is near the Church of São Domingos de Gusmão and Casarão 17, and the cars are parked on Rua Inácio Aciolly, nearby.
But if you want to arrive through Rua Chile…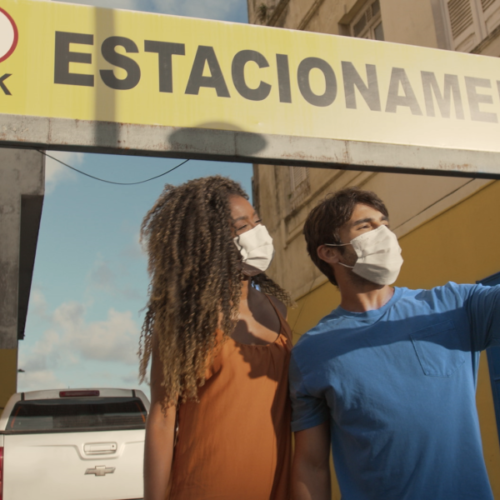 If you're coming from the Lower City, you can go up Ladeira da Montanha or, if you're going down Avenida Sete de Setembro and reach the Historic Center on Rua Chile, J E Park is a good option. It is located on Rua da Misericórdia, facing the museum of the same name. There, you are close to Praça da Cruz Caída and the Praça da Sé Cultural Center and you can start your tour from there. Casa do Carnaval and Terreiro de Jesus are also there, full of attractions.
Is there a parking lot near Praça Castro Alves?
You can park near Praça Castro Alves for sure! There is the Premium Park, on Rua Visconde de Itaparica and there is also the São Jorge Parking, on Rua da Ajuda. These are two parking lots closer to Praça da Sé, Centro Cultural da Barroquinha and Teatro Gregório de Mattos.
At Rua Visconde de Itaparica, 15, Premium Park parking is open 24 hours a day. The five-story garage building has a capacity for 250 cars and an electronic surveillance system. For the convenience of those visiting the Historic Center, the parking lot offers a daily valet service for individuals in front of the Fera Palace Hotel, on Rua Chile. More information and rates on this link or by calling 71 3022-9815.
The São Jorge parking lot is on Rua da Ajuda. You enter by Rua Rui Barbosa and then take the second left. It is close to Hotel Fasano. It has a capacity for 11 cars and has valet parking. It is open from Monday to Friday, from 8 am to 6 pm. More information directly from the owner, Elida Ferreira, at 71 99294-9891.
In the vicinity of the Historic Center
You can also find Delta Parking in other parts of the city and near the Historic Center. On Avenida Contorno, it has units at the Mistura restaurant and at the Casa Clock (both exclusive for clients and events). They are also at the Wish Hotel, in Campo Grande. According to the owner of the Delta company, few people know, but this hotel parking lot, in addition to being for guests and event participants, can be used by passersby.
"We strive for a quality service for our customers and, therefore, we have certified the company Delta Parking ISO 9001:2018, to bring more convenience and comfort to our general public", explains Teo Santana.