The first Carnival museum makes a visual and sensorial journey in the thematic fragments of the party.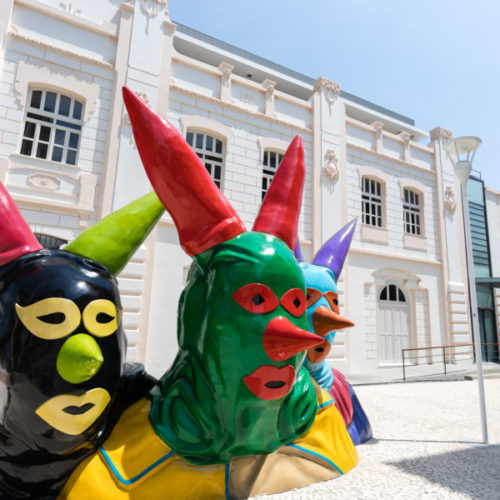 The first Carnival museum has four floors: the ground floor, the first floor, the terrace and the basement. With much care and using technology and interactivity, the Carnival House tells the story of the revelry in a visual and sensorial trip, with several thematic fragments of the party that is in the popular culture essence, social transformations and development of Bahian identity. The House is curated by Gringo Cardia, the same one that also commanded, in Salvador, the implantation project of Casa do Rio Vermelho – Jorge Amado and Zélia Gattai.
This revelry museum exhibits scale models, clothes and instruments lent by the party artists, photos and historical documents. There are two cinemas where visitors will be able to learn the party rhythms with the monitors help, wearing costumes. Several video projections are also part of the collection (each visitor makes its own "trip" around the house in a private way, with the use of headphones). Besides that, the museum will provide a book with 11 texts about the party, organized by Ufba researcher and professor, Paulo Miguez.
There is still a basement with digital content for research on Carnival and the terrace with an inspiring view of the Bay of All Saints, where small acoustic concerts will be performed.
The Carnival House is in the Historic Center, next to the Basilica Cathedral of San Salvador, between Terreiro de Jesus and Praça da Sé, just beside Plano Inclinado Gonçalves. Previously, the property housed the old Casa do Frontispício, and was restored by the National Historical and Artistic Heritage Institute (IPHAN) to receive the museum, the result of an investment of approximately R$ 6 million from the City Hall.
More information about the Carnival House, in this link.
We've prepared a perfect playlist for this experience. Listen now!