A surprise at Bonfim, a lunch facing the sea and the most beautiful sunset.
There are those tours that we would like to do at least once a week. Everything nearby and each experience completely different from the other, but everything very smooth and pleasant. A combination of cliche places, but that if you don't go, it seems that you haven't even stepped on Salvador!
A surprise in Bonfim
Bonfim Church is that place where you have to go, a top one, one of the tourist attraction of the city. It is one of the most traditional Catholic churches in the city, dedicated to Senhor do Bonfim, patron saint of Bahian people and symbol of the religious syncretism of Bahia.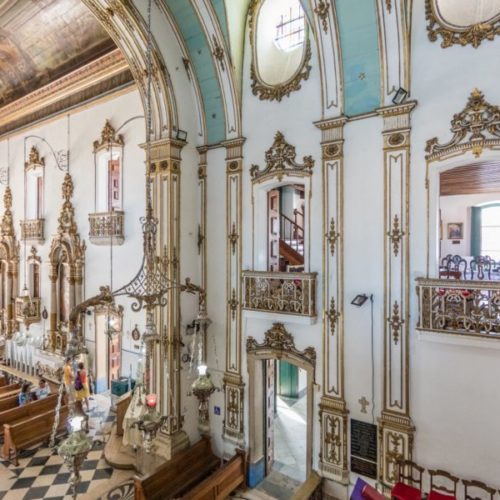 But what many people don't know is that on the second floor there is a museum of furniture and clothing. Many of them were donated, others restored, and together they tell a little of that place's history. You need to get some information before going upstairs, don't miss it!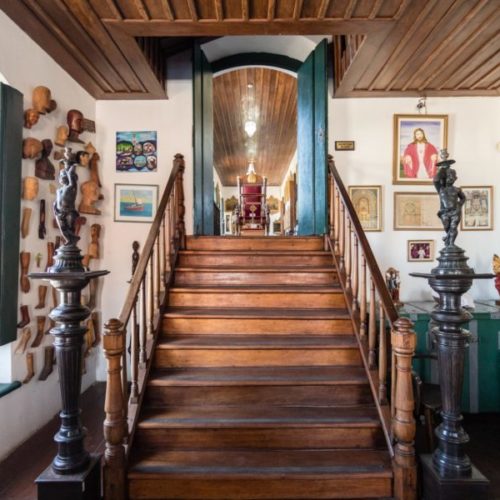 It's also worth visiting during a Mass. People get emotional with the words of the celebrant and you can easily see devotees paying promises daily. The great building has a wonderful ceiling and the feeling is that every inch of wall has a reason to be there. The paintings, the adornments … Everything makes sense in Senhor do Bonfim Church. Mass schedules at this link.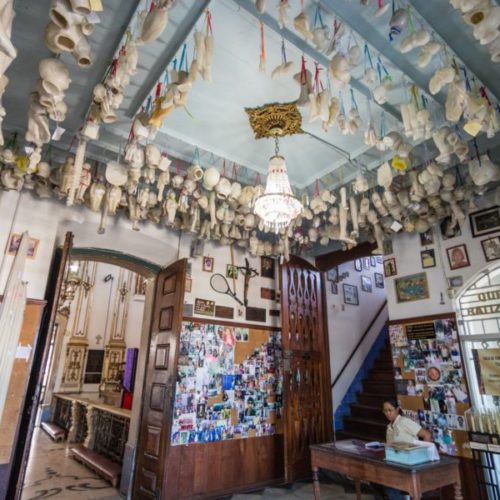 Have lunch by the sea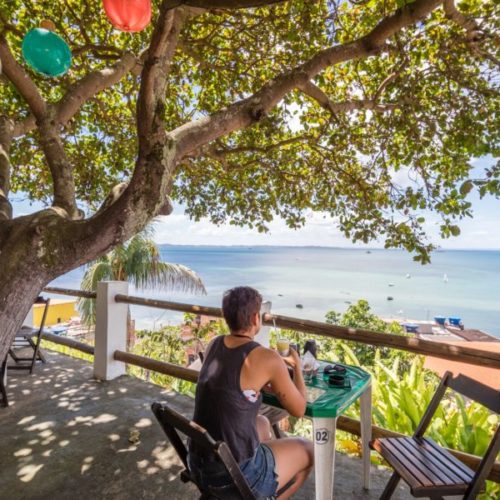 There, nearby Bonfim Hill, there are many nice restaurants in Pedra Furada. With an incredible view of the Bay of All Saints, you will find the city's natural beauty and delicious Bahian cuisine. In this itinerary, our tip is to go to Pietro's Bar. Don't forget to taste the breaded Fried Vermelho with coriander. Try to get there early to get a table facing the ocean! There is a patio with trees, what makes everything even more delightful.
The charms of Nossa Senhora de Monte Serrat Fort
Nossa Senhora de Monte Serrat Fort is considered one of the most exquisite military buildings of Brazil Colony. The building, which has been renovated several times because of historical invasions, still maintains the original floor plan, with six turrets, from which the enemies were seen, and the water well that supplied the soldiers. From there, you have a privileged view of the Bay of All Saints entrance: on one side it looks at Salvador and on the other, at Itaparica Island. In this fort, there are great events at sunset, with free concerts and a wonderful view!
A Lighthouse for a beautiful photo, and a good romance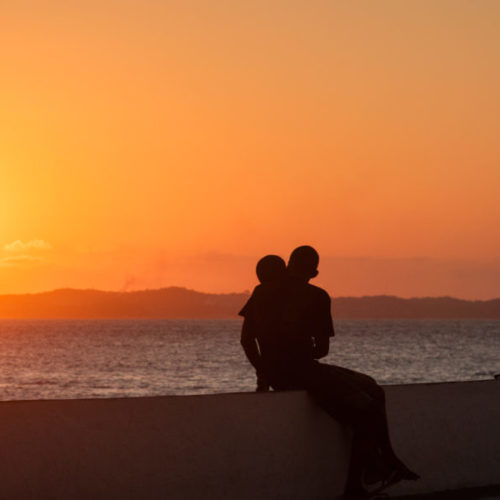 Ponta do Humaitá Lighthouse is called the Valentine's Lighthouse. There are several couples that begin their relationships there. It must be for the excellent view, or the warm colors of the color palette when the sun sets, but some say that it is the parapet's fault, which is perfect to sit on and forget about life!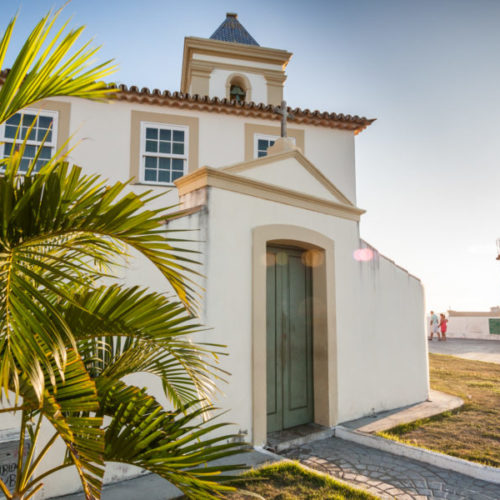 Pay attention on time, sunset is at 6:00 p.m. Organize your schedule to arrive until 4:45 pm, when the sky begins to change color. Stay there until about 7:00 pm, when the sky turns purple and the stars sprout. The lighthouse lights up and goes out, leaving the courtyard church red color. In the same place there is a bar and you can take a beer watching the scenery.
Service:
Basilica Sanctuary of Senhor do Bonfim
Address: Largo do Bonfim, no number – Bonfim, Salvador – BA, 40415-475 –  Phone: (71) 3316-2196 – Opening hours and Masses, check our tips on this link.
Pietro's Bar
Address: Largo do Bonfim, no number – Bonfim, Salvador – BA, 40415-475 Phone: (71) 3316-2196
Forte de Nossa Senhora de Monte Serrat
Endereço:  Ponta de Humaitá, Salvador – BA, 40301-155
Farol da Ponta do Humaitá
Endereço: R. Sta. Rita Durão s/n, Monte Serrat – Salvador
By Fernanda Slama
Content Coordinator
Photos: Fábio Marconi