We asked some people who love Salvador what would be a must do in the city during this summer and party time!!!
Among the guests there are producers, cultural agitators, digital influencers and artists. They'll get you by the hand and take you for a ride that totally fits them.
In this one, the one who takes you to a perfect day in Salvador is Luiz Caldas! He doesn't need any presentations… But, as we really want to, we will present him! This living legend, the father of Axé Music, sings, composes, plays several instruments, makes incredible arrangements and still produces! In December of 2017, he counted 70 records, with 732 released songs and going beyond 25 million downloads. The recently released album "Grilhões" celebrates the 30th anniversary of Samba Reggae. Wake up early and go out with him!
#salvadormeucarnaval: when you wake up, what do you do?
Luiz Caldas: I do physical activity to reactivate body and spirit. Then I make music.
#salvadormeucarnaval: do you suggest any beach or tourist spot?
Luiz Caldas: the whole city, because we are from all corners, from all places of the beloved Salvador.
#salvadormeucarnaval: where do you eat lunch? What dishes do you ask for?
Luiz Caldas: in a place that serves natural food. I don't eat meat anymore. Dish: a lasagna with many types of cheese and tomato sauce.
#Salvadormeucarnaval: Do you visit any museum?
Luiz Caldas: I love museum, because it is the place where our history is preserved. At the moment I'm very busy, I don't have time to go. I suggest the Misericórdia Museum. It's worth visiting it.
#salvadormeucarnaval: Do you visit any headquarters of an afro group?
Luiz Caldas: Olodum.
#salvadormeucarnaval: Do you buy at any store of any Bahian designer?
Luiz Caldas: no. I'm a stylist of myself.
#salvadormeucarnaval: Do you finish the tour watching a concert? Which one do you suggest?
Luiz Caldas: an OSBA concert at TCA. Maestro Carlos Prazeres is a great artist.
By Luiz Caldas
Singer &
Composer &
Multi instrumentalist &
Arranger &
Producer &
Father of Axé Music
Invited by the Content Coordination Team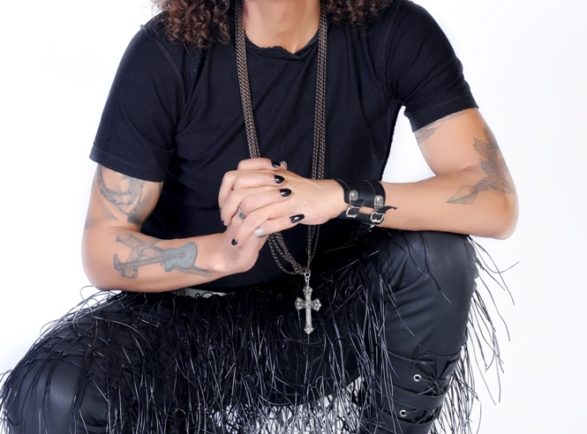 Foto: Henriqueta Alvarez/ Divulgação