Curiosities in the Historical Center: 5 places that you must visit.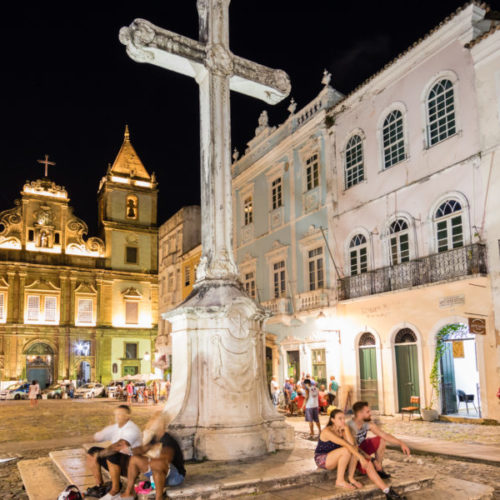 Pelourinho, located in the Historic Center of Salvador, is one of the most visited districts of the city. Its narrow, winding streets receive visitors from all over the globe and the locals themselves have a strong connection to the place. Its diverse bars, restaurants, shops, museums, theaters, galleries and churches are always lively. Tell me, how many times have you been to Pelô (a cute nickname for Pelourinho)? Do you think you already know everything in there?
In this script, we will tell you some curiosities of five places that you have to vsit. First of all, we must point out that this is a preserved Brazilian colonial baroque architectural complex and part of the Historical Heritage of UNESCO (United Nations Educational, Scientific and Cultural Organization). For sure you will still find great reasons to return to these colorful mansions.
Catedral Basílica (Cathedral Basilica)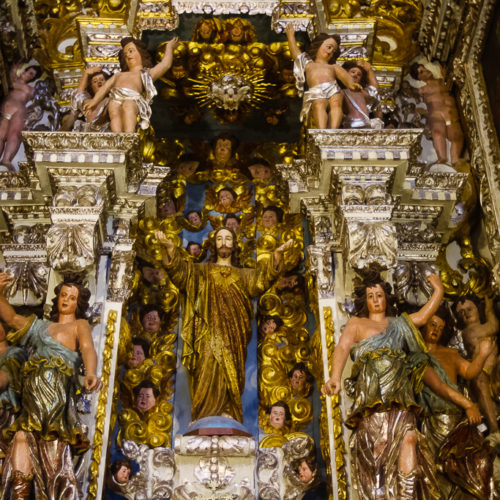 The Basilica Cathedral of Salvador was closed for three years and eight months. A precious stone embedded in the heart of Pelourinho is back in the daily routine and faith of Bahians and everyone else's. The Cathedral is one of the most important sacred buildings of Colonial Brazil, a testimony of history and Catholicism in the country.
This fabulous church holds many curiosities. Underneath the high altar under a marble tombstone was found a staircase that led to an ancient catacomb. Inside one of the chapels bones were discovered including 13 human skulls. Original paintings on the walls and sacred pieces were also found, which revealed pictures with images of Jesuits saints darkened by time and even glitter in the areas covered with gold.
In the Capela do Santíssimo (Chapel of the Blessed One), another surprise: several elements were recovered with silver leaves, a not very common material. These were covered by layers of gold overcoating. And there is still more, click on this link that we'll tell you.
The Carybé Wood Mural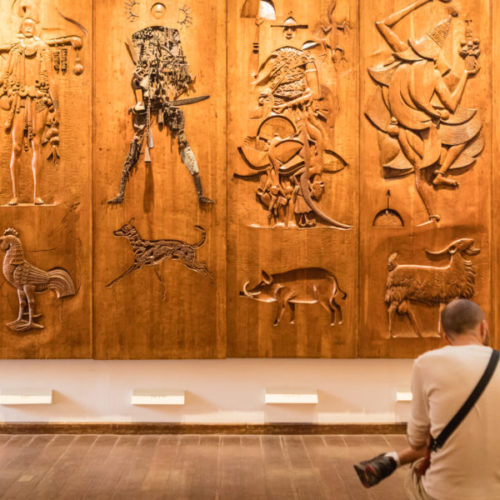 MAFRO - Museu Afro-Brasileiro da UFBA. Foto: Fábio Marconi
The Museu Afro Brasileiro da Universidade Federal da Bahia (Afro-Brazilian Museum of the Federal University of Bahia) is one of the few in the country to deal exclusively with African cultures and their presence in the formation of Brazilian culture. Did you know that the vast majority of objects were bought by the French photographer and anthropologist Pierre Verger himself? He rendered services to UFBA / CEAO – Center for Afro-Oriental Studies of the Federal University of Bahia, traveling to buy parts for the collection.
There are also objects from Brazilian origin, related to the Afro-Brazilian religion of Bahia, including a set of cedar carvings by Carybé, this great Argentine artist, naturalized Brazilian. There are 27 panels representing the orixás of candomblé from Bahia. Each one should be about 2 meters high in carved wood and various iron details. It is breathtaking.
Service:
Largo Terreiro de Jesus, Pelourinho.
Opening hours: Monday to Friday from 9am to 5pm.
Phone: (71) 3283-5540
Apoena- Galeria de Arte Sacra e Indígena (Sacred and Indigenous Art Gallery)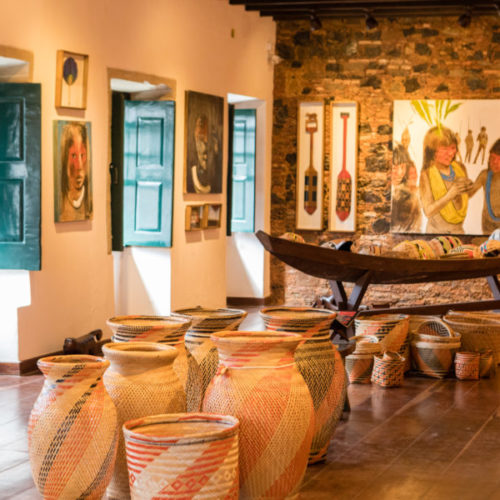 This is one of those galleries & store you should know. At Apoena, works by great Northeastern artisans are on sale, such as: Carolina Leão, Patrícia Barros, Mestre JC, Jan Araújo, Ermes Aquino, Rozalvo de Maragogipinho and Marcos de Sertanha.
If on the ground floor the main ones are the sacred arts, on the first floor, the gallery is all taken by indigenous art from various parts of the country as Élon Brasil, Moitará and José Kuripako, from Mato Grosso. Everything is very colorful and from the windows there is a great view of the top two squares: Largo Terreiro de Jesus (Terreiro de Jesus Square) and São Francisco (San Francisco Square). It is definitely worth the ride and the shopping.
Service:
Largo Terreiro de Jesus, 21-185 – Pelourinho, Salvador – BA, 40026-010, Brazil
Opening hours: every day, from 9:18 p.m. to 6 p.m.
Phone: (71) 99884-4055
Atelier Raimundo Santos Bida – Pintura Naïf (Naïf Painting)
Specialist in Naïf Art, the painter Raimundo dos Santos, Bida, has his work already recognized in many places in Brazil, in the United States, Europe and other parts of the world, and he still gains more and more new admirers. His Ateliê is in Ladeira do Carmo (Carmo Hill), near the staircase of the Igreja do Passo (Passo Church) and he has just opened a beautiful gallery on the corner of Rua das Laranjeiras (Laranjeiras Street) in Pelourinho.
The word "Naïf" is a French word meaning naive or innocent; therefore, "naïve art" is every artistic product of a puerile nature that demonstrates an authentic creativity based on the simplification of decorative elements at raw, spontaneous, pure, colorful levels.
Bida, as he is best known, is a great expression of this art, a good example of the greatness and potential of this technique, which portrays the simple Bahian people, reflecting the soul of all Brazilians. He has already exhibited in Germany, Portugal, Holland, Switzerland, United States, Spain, France and England.
A refreshing juice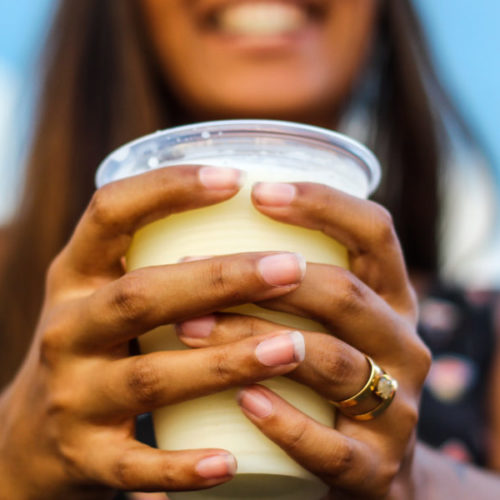 Imagine mixing lemon with coconut. Well, that's what Milton Cavalcante did and, you know, it got really tasty! He is from Pernambuco and he has worked in Pelourinho for more than 20 years. Milton circulates between the Largos do centro Histórico e a Baixa dos Sapateiros (Historical center and Baixa dos Sapateiros Squares) and it is very easy to find him in front of the Teatro Miguel Santana (Miguel Santana Theater), Gregório de Matos Street, or in front of the Fundação Casa de Jorge Amado (House of Jorge Amado Foundation), in Largo do Pelourinho (Pelourinho Square).
His lemon juice with coconut is super refreshing and the advertisement is another one of his differentials. In his cart you can find English, Spanish, German, French and Japanese translations. In addition, his presentation is great, he wears an apron, he uses metal cups and an umbrella that has one more curiosity: a solar plate that captures the energy needed to keep the already famous juice cold. Another good thing is that while you drink the juice, you can charge your phone in the stall.
We've prepared a perfect playlist for this experience. Listen now!