Don't let the rain spoil your tour
Always have a plan B to do cool things around town even on rainy days
Salvador's climate is tropical, characterized by high temperatures, high humidity and always warm waters, which makes the city a year-round travel destination. The amount of rain is lower during the summer, with the wettest months between April and August. If you are in the city during this period, don't worry. Even though the rains here are heavy, at any moment the clouds can dissipate and a big blue sky will appear.
Get used to seeing rainbows in the sky because the "joke" goes something like this: it rains. The wind comes and takes the clouds away. The sun appears and the rainbow comes. The wind brings the clouds again. It rains. The wind comes and takes the clouds away. The sun returns, and the rainbow comes…. and it can continue all day long! This itinerary has nine alternatives around the city to shelter you in the rain, filling your day with fun and culture.
1. Take the opportunity to relax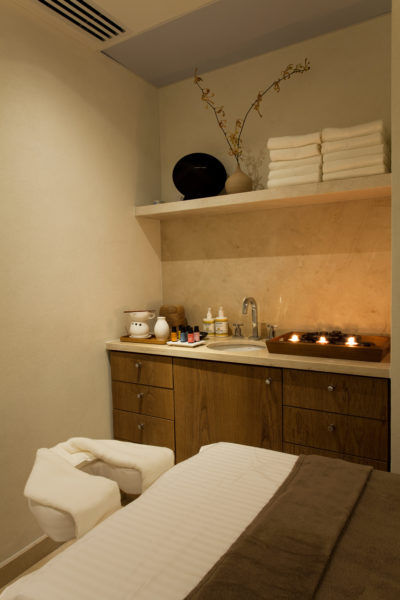 Wellness SPA no FASANO hotel. Foto: assessoria.
The Hotel Fasano Salvador was born from the harmonization between the sophisticated style of the Group with the relaxed atmosphere of Salvador. And look how cool: the Spa is a separate attraction that, in addition to guests, can also be enjoyed by passers-by who want to benefit from the services of the Wellness SPA, by appointment.
These are services such as rituals that revitalize the body and mind to ensure total well-being. With three massage rooms and a wet sauna (temporarily closed due to the covid19 prevention protocols), the space is signed by massage therapist and holistic therapist Fabrícia Nogueira, who has prepared an exclusive menu of treatments for the Bahian experience.
Service
Fasano Salvador
Historic Center, Salvador – BA.
Phone: (71) 2201-6300
Wellness Spa Fasano Salvador- Service by appointment.
Opening hours: Monday to Saturday, from 10 am to 8 pm (last time starting at 7 pm). On Sundays, from 10 am to 6 pm (last time starting at 5 pm).
Fasano Restaurant – Serves guests and visitors, by appointment or not. It serves breakfast, lunch and dinner.
There is no day use.
2. Cidade da Música da Bahia
Cidade da Música da Bahia makes a true historical and cultural rescue of the music produced in the state. The entire collection of the museum is 100% audiovisual and the space offers free wi-fi service. It has 1,914.76 m² of built area and four floors, 750 hours of content and is located in a historic mansion, built in 1851, in the Comércio district.
The museum has information about the history of Bahian music and artists. To consume the content, just have your cell phone in hand, read the QR Code and follow the instructions. As part of the list of attractions there are educational entertainment, such as the three karaoke clip recording studios, where visitors choose a graphic background and, at the end, have their clip ready to post on social networks; "Rap and Trap" room, where visitors can recite their rap or poetry; quiz Game (questions and answers about Bahian music, based on the exhibition) and much more.
The museum even has a special demonstration room of a percussion set, where people sit around the central table. A monitor of the cultural space makes a show class with the final participation of all visitors. That same room is designed to be a recording studio.
Service
Cidade da Música da Bahia
Instagram: @cidadedamusicadabahia
Address: Praça Visconde de Cayru, 19 – Comércio, Salvador – BA, 40015-170
Location: the emblematic Blue Tiled House is close to the Lacerda Elevator and next to Mercado Modelo, in Praça Cairu, in the Historic Center of Salvador.
Opening hours: from Tuesday to Sunday, from 10 am to 6 pm (admission until 5 pm).
Entrance fee: R$20 (normal rate) and R$10 (half) – the benefit of half price is extended to citizens residing in Salvador, upon proof of address.
Learn more at this link.
3. Carnival all year round
Take the opportunity to know the whole history of the biggest street party in the world: Carnival! Casa do Carnaval (Carnival House) is a museum created to tell the story of the Bahian revelry. The space has four floors, an invitation to a visual and sensorial journey, with several thematic clippings of the party, reminding us about the social transformations and the formation of the Bahian identity.
It has models, clothes and instruments borrowed by the party's artists, photos and historical documents and two cinemas where visitors can get dressed and learn the rhythms of the festival with the help of monitors. Several video projections are also part of the collection and much more. In addition, the terrace has an awe-inspiring view of the All Saints Bay. You can spend hours inside. Unmissable. Learn more at this link.
Service
Casa do Carnaval
Address: Praça Ramos de Queirós, no number – Pelourinho, Salvador – BA, 40026-055
In the Historic Center, next to the Cathedral Basilica of São Salvador, between Terreiro de Jesus and Praça da Sé.
Opening hours: Tuesday to Sunday, from 11 am to 6 pm.
Tickets: R$30 (normal rate), R$15 (half)
4. I'm at Praia da Barra, it started raining, what do I do?
Enter Farol da Barra right now! Inside, there is the fabulous Nautical Museum, a small shop and a large patio with a complete view of the sea. The Nautical Museum of Bahia has a historical collection made up of objects from different periods, some of them submerged for up to 300 years and which help to understand the relationship between man and the sea and between Bahia and the Lighthouse. There is also a little shop with products from Salvador.
When the rain stops, go to the top of the Lighthouse, where you have a 360º view of Salvador. From the patio, the visitor has a 180° view of the entire All Saints Bay. I don't know if you know, but that's the bay boundary, because from the Lighthouse on, it's open sea.
Service
Bahia Nautical Museum
Address: Santo Antônio da Barra Fort – Largo do Farol da Barra, no number – Barra, Salvador – BA, 40140-650
Opening hours: every day, from 10 am to 6 pm.
Tickets for the Nautical Museum
Tourist: R$ 15.00 (normal rate)
Students, teachers and seniors: R$ 7.50.
School groups: R$ 6.50 per student.
Residents: R$ 5.00
Free of charge: children under 7 years old and people with physical disabilities.
5. Casa do Benin (Benin House)
In the heart of the Historic Center, Casa do Benin represents a piece of Africa, where the exchange of cultures from there to here and from here to there is created. The House has a collection of around 200 pieces from the Gulf of Benin, collected by French photographer Pierre Verger during his trips to Africa, to study the ebbs and flows between Africa and Bahia.
It also has pieces related to Afro-diasporic culture, donated by artists and institutions. The whole place is decorated with colorful fabrics, which give more color and life to the House. This decoration is an installation by plastic artist and designer Goya Lopes, one of the pioneers to work creatively with Afro-Brazilian fashion. On your next visit to Pelourinho, get to know this place, rain or shine! Learn more at this link.
Service
Casa do Benin
Baixa dos Sapateiros, 7 – Pelourinho, Salvador-BA, 40025-005
Opening hours: Tuesday to Saturday, from 9 am to 5 pm.
Entrance is free
Phone: (71) 3202-7890
6. Santa Maria Fort
The sun opened up and you decided to run to Porto da Barra beach, but as soon as you stepped on the sand, the rain started again. The better you can do is run for shelter at Forte Santa Maria! It houses the Pierre Verger Space for Bahian photography and the new Mirante Santa Maria restaurant.
The Pierre Verger Space of Bahian Photography is a project dedicated to the appreciation, recognition and dissemination of Bahian photography. In addition to the legacy of the Franco-Bahian ethnologist and photographer Pierre Verger, it has the work of over 60 photographers who were born or settled in Bahia. Learn more at this link.
When the rain stops, go to the courtyard of the fort and enjoy a drink watching the beautiful sunset of this city.
Service
Pierre Verger Space – Bahian Photography Museum
Instagram: @espaçopierreverger
Location: Santa Maria Fort, Porto da Barra, Salvador.
Opening hours: Wednesday to Monday, from 10 am to 6 pm (admission until 5 pm).
Admission: R$ 20 (normal rate) / R$ 10 (half).
Admission is free on Wednesdays.
Mirante Santa Maria restaurant
Instagram: @mirantefortesantamaria
Opening hours: Thursday to Sunday, from 5 pm to 11 pm.
7. Casa do Rio Vermelho
There are more than 30 hours of videos and projections at Casa do Rio Vermelho. In other words, whatever the storm, however long it lasts, you'll have something to do in this wonderful cultural facility in Salvador. There is so much to see and hear that it is impossible to know the entire history of the property and the couple of writers Jorge Amado and Zélia Gattai in just one visit.
The environments maintain the original characteristics of the property and each room has projections with different subjects about the lives of the artists. Learn more at this link.
Service
A Casa do Rio Vermelho Memorial
Instagram: @casadoriovermelho
Address: R. Alagoinhas, 33 – Rio Vermelho, Salvador – BA, 41940-620
Opening hours: Tuesday to Sunday, from 10 am to 5 pm.
Tickets: R$ 20 (normal rate) / R$ 10 (half).
Contact: (71) 3333-1919.
8. Art to chase away the rain
The RV Cultura e Arte gallery is a "Cultural Oasis" in Rio Vermelho. Comics, Contemporary Art and exhibitions in the most bohemian neighborhood of the city. It also has a selection of comics and books by Bahian artists and authors, including publications from its own publishing house. When the rain stops, go for a beer at Largo de Santana, which is next to the gallery.
Service
VR Culture and Art
Instagram: @rvculturaearte
Opening hours: Monday to Friday, from 10 am to 6 pm; and Saturdays, from 10 am to 2 pm. Closed on Sundays.
Location: Av. Cardinal da Silva, 158, Rio Vermelho, Salvador.
Contact: (71) 33474929.
Email: contato@rvculturaearte.com
9. Bahian Gastronomy Museum
Here, you can take shelter from the rain, experience the ancestral knowledge of gastronomy and still eat good Bahian food. The Bahian Gastronomy Museum is a pioneer in Brazil and Latin America. Its mission is to inform, value and publicize the food of Bahia in its most varied contexts, focusing on the heritage look added to the gastronomic look.
It has a long-term exhibition and a temporary exhibition (showcase-homage) and in the Restaurant-museum-school, visitors can try a rich and varied menu of savory and sweet dishes that attest to the cuisines that range from the Recôncavo to the Sertão. Learn more at this link.
Service
Bahian Gastronomy Museum
Location: Praça José de Alencar, 13/19 – Largo do Pelourinho, Salvador – BA
Opening hours: Monday to Friday, from 9 am to 5:30 pm. Saturdays, from 9 am to 3 pm.
Phone: 71 3324.8118
Website: www.ba.senac.br/museu
E-mail: museum.gastronomia@ba.senac.br
We've prepared a perfect playlist for this experience. Listen now!
By Fernanda Slama
Content Coordinator