Seven Events that unite diverse products for sale, cultural activities, gastronomy and music.
Craft fairs, art and the outdoor sale activity of a variety of products are a cultural tradition throughout the world and they are very present in every corner of our country. Here in Salvador the fairs value local production and are beautiful examples of occupation of the city as they promote events in various neighborhoods, streets and squares. They are an invitation to social interaction.
Going to a fair is also synonymous with connections, chat, lightness and relaxation. More and more people are going to the streets, seeking to know spaces, people and their projects. In the other end, exhibitors, artisans and artists in general have a fertile field to show off their creations at events that are pure show of affection for the city. That is the real meaning of a fair- it is your relationship with the urban space and with the others. In this script, all the fairs are free. Choose the ones that have the most of your style and get mixed!
Feira da Cidade (City Fair)
Born in 2014, The City Fair was a watershed in Salvador and was the first continuous fair in the segment bringing together gastronomy, music, manufacture, art and children programming. It has gone through more than 20 different venues, performing more than 200 editions of the Fair with 2000 hours of music, more than 500 artistic presentations, launching more than 1000 entrepreneurs.
"The City Fair has been moving the creative economy and occupying urban spaces with art and culture for all", said Carla Maciel, the creator and producer of the City Fair.
There are countless participants in this fair that today have their businesses consolidated in the city. They are hamburgers, souvenirs and brands of clothes that took their first steps there and today have their stores fixed. Stay connected on the social networks of the City Fair and its schedule.  (@a_feira)
Coreto Hype (Hype Bandstand)
Coreto Hype brings together gastronomy, fashion, music, art and sustainability since 2016. It values a collaborative culture, stimulating artistic and street representativeness. It has more than 100 creative entrepreneurs by edition and extensive artistic and leisure programming for children, young people, adults and the elderly.
Born from this fair, the Hype Festival circulates through several neighborhoods, carrying musical and entertainment activities and free concerts for the whole family, revealing musical talents and stimulating the local creative economy. The Festival celebrates the great success of the public, innovation and transformation of music. Valuing consecrated artists and new talents of Bahian music.
"We occupy the streets, we create, we produce, we make mistakes, we learn, we connect people, knowledge, arts, loves and ideas", explains Lídice Berman, Festival General Director.
Follow the networks of Coreto Hype and its schedule.  (@coretohype)
Feira Vegana (Vegan Fair)
The Vegan Fair is a fair that brings together animal rights activists (especially) and human rights activists (in view of every chain of violence and human exploitation in the meat industry) offering food brands, cosmetics, accessories with nothing of animal origin and without human or animal exploitation.
The fair emerged in 2017 and currently has a partnership with Ipac, which has given the Passeio Público (Public Tour) for the whole year of 2019. Exhibitors sell from jackfruit palm hearts; fried coxinhas with various flavors without animal origin; Japanese, Arabic, Bahian, etc., up to the section of natural cosmetics and with nothing of animal origin or even tests on animals.
There is also a collection of clothing and decoration, animal donation, sale of clothing and vegan articles from the Brazilian Association for the Protection of Animals (ABPA), which rewards the money to support the rescued street animals. In addition, it usually has talk circles, workshops for adults and children, children recreation space, live music, poetry and other integration activities.
Service
Occurs once a month. Follow the networks and get to know the upcoming dates. (@feiraveganasalvador)
Feira de Arte e Antiguidades (Art and Antiques Fair)
Antique furniture, objects of art, retro decoration, sacred arts, antiques, brechó –second hand stores, sebo- cheap old book stores, and antiquarians are part of the universe of Salvador's Art and Antiques Fair. As in other major metropolises, the fair brings together merchants, shopkeepers and exhibitors from various locations in the city.
This fair has already occurred in Shopping Barra, Farol da Barra and now it always takes place in Campo Grande, in that wide, beautiful and wooded square with covered places and also gastronomy stands. The Art and Antiques Fair of Salvador has already become a regular program for Bahian families and visitors to the city.
The Fair brings together rare disks, books, images of saints, as well as various objects of collection, such as stamps, coins, comics, among others. Go prepared to pan in this paradise for lovers of ;vintage style, different and, often, unusual products.
Service
Salvador Art and Antiques Fair
Attractions: Antiquarians, Art Exhibitors, Rarity Shops, Gastronomy, Live Music, Artistic Interventions. It usually happens once a month. Follow the networks and get to know the upcoming dates. Campo Grande Square – SSA – BA. Hours: 9am – 4pm. Instagram: @feiradearteeantiguidades e Facebook: Feira de Arte e Antiguidades de Salvador.
Rua Livre (Free Street)
This is one of those events on the street with a country side feels, with chairs outside the houses, people talking through the window and food and artifacts being sold on the street. To make things even cooler, it happens in the Historic Center of Salvador, in the charming neighborhood of Santo Antônio Além do Carmo. Rua Livre (Free Street) mixes the fair of handicraft and copyright products, gastronomy, chat, workshops and even a little outdoor live song performances.
"It is a free event, held by the initiative of residents interested in moving the local creative economy. "The Fair takes place on the sidewalks of the neighborhood, together with our neighbors, friends and colleagues. In this way we share our actions and knowledge in a cordial and collaborative way.", Description of the event in social networks.
Rua Livre is one of the most affectionate street events in the city. There is no list of exhibitors, they should arrive an hour before and they will organize, talk and get to know themselves. The residents open the doors of their houses and receive people who are exposing products or who are up to some other action and so people are letting things hang here and there, they set the tables, chairs and everything is flowing. The magic of the fair begins there, by this relationship with the environment itself. Each event is unique and free.
Service
The next Free Street (@rualivressa): Follow the networks and get to know the upcoming dates. Do you want to participate? Just send an email asking for directions (rualivre.santoantonio@gmail.com). See Instagram posts "É Livre, mas com organização" (Free but with Organization) and understand the event.
Feira da Sé (Sé's Fair)
Seeking to consolidate the occupation of public spaces and the promotion of the creative economy, Sé's Fair mixes antiques, visual arts, handicrafts, fashion, collectibles and gastronomy, as well as artistic and cultural activities. The exhibited businesses were selected in a process of curation that privileges handicraft products about Bahia's features.
The Feira da Sé this year will have a fixed calendar, with monthly editiSé'sons, being held on the second Saturday of each month, in Praça da Sé (Sé Square). The fair is gracious, with standard stalls of colored wood and canvas. The products are well diversified, besides staying in an iconic place- Pelourinho. Tourists and locals love it.
Service:
It is worth mentioning that, on Fair days, the two Delta Parking car parks located in the region will be with a single tariff of R $ 10.00, from 07h to 18h. One of them allows to reach the Arts Square and can be accessed by Baixa dos Sapateiros. The other one can be accessed by September 28 street and allows to reach the Pedro Arcanjo Square. Follow the networks and get to know the upcoming dates: @feiradase
Boa Praça (Good Square Salvador)
The Salvador Boa Praça is a free event and is held at Praça Nossa Senhora da Assunção (Our Lady of the Assumption Square), in Pituba. In addition to art, fashion and gastronomy, the event provides activities for the whole family and music programming
all day long.
It is a fair with excellent infrastructure with space covered in the Mercadinho ("Little Market") with several exhibitors and for children there is the "Meeting of Slimers" among other activities, as well as the stage for shows. There had already performed Toinho Brito, the Stripulia, Lucas di Fiori and Márcia Short. He also had Roda de Choro with Elisa Goritsky, Uncle Paulinho, Renata Bastos, Bailinho de Quinta and Adão Negro. Get to know the next dates in the networks of Boa Praça (@ssaboapraca).
We've prepared a perfect playlist for this experience. Listen now!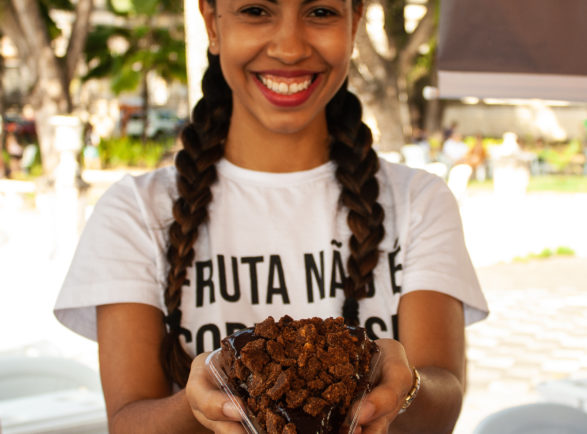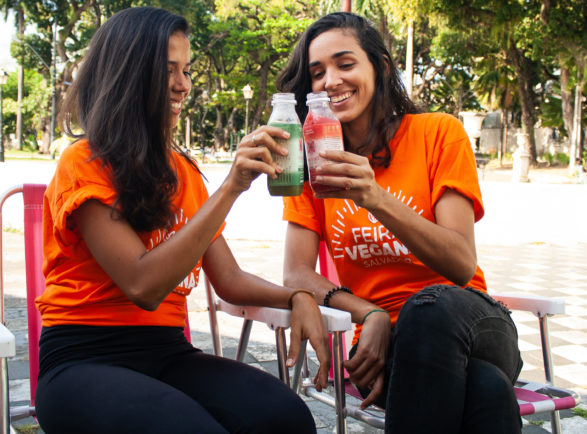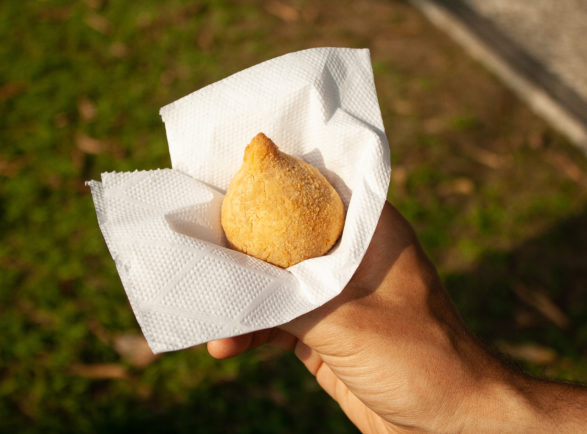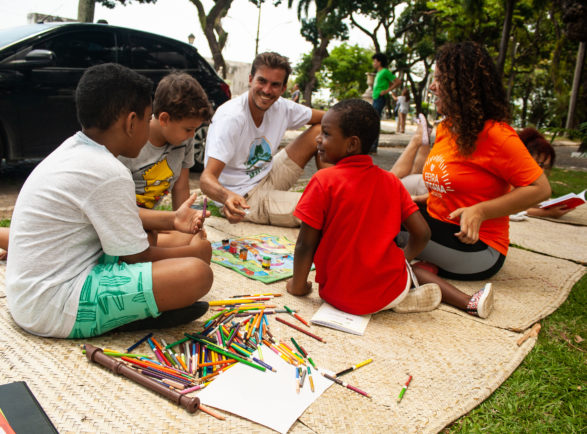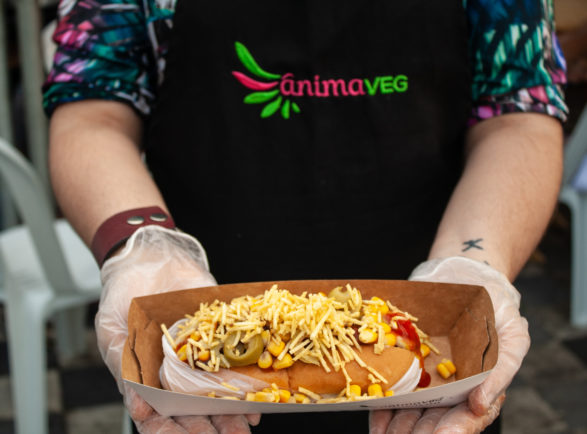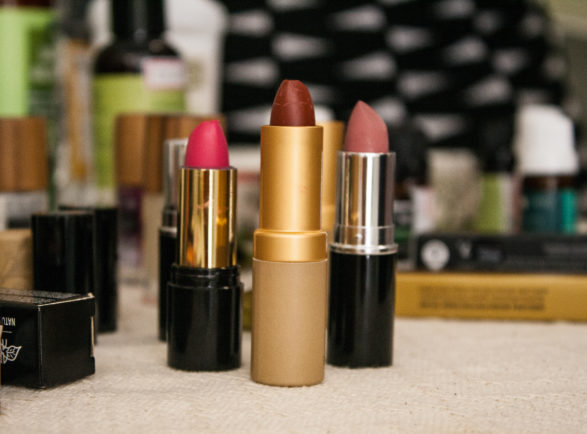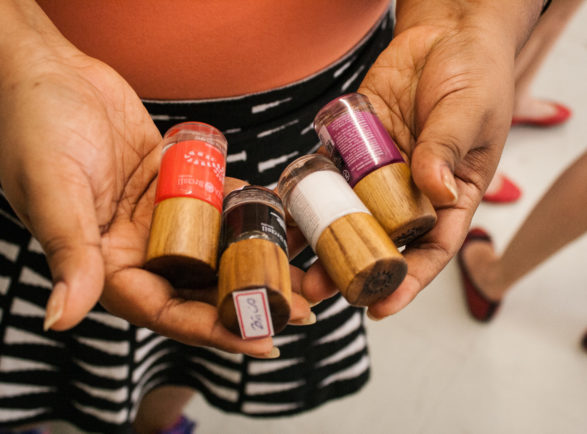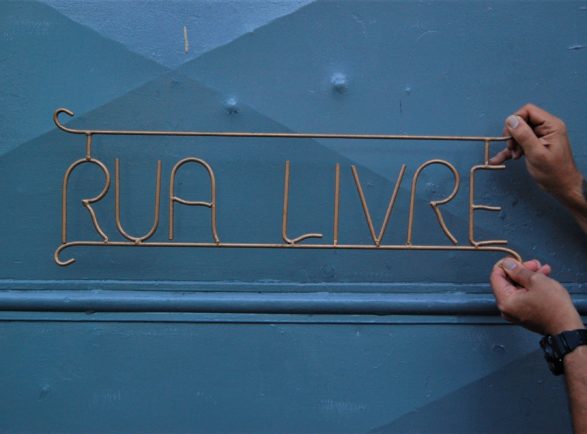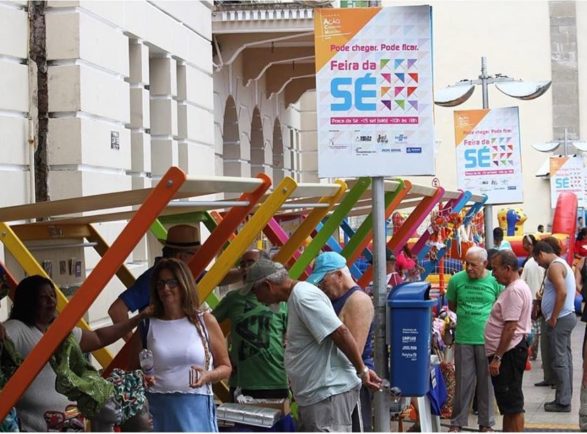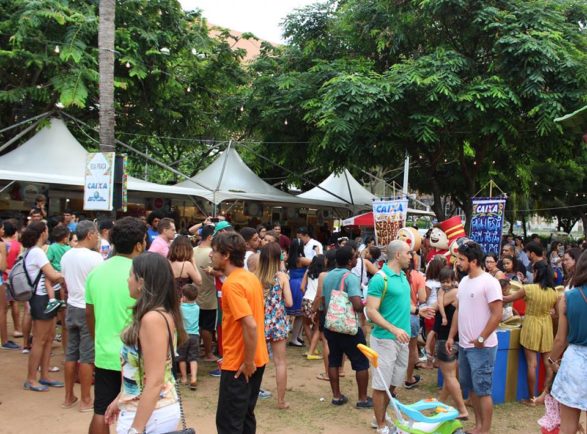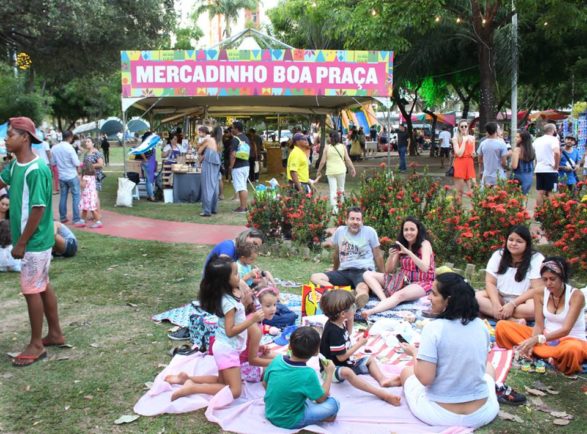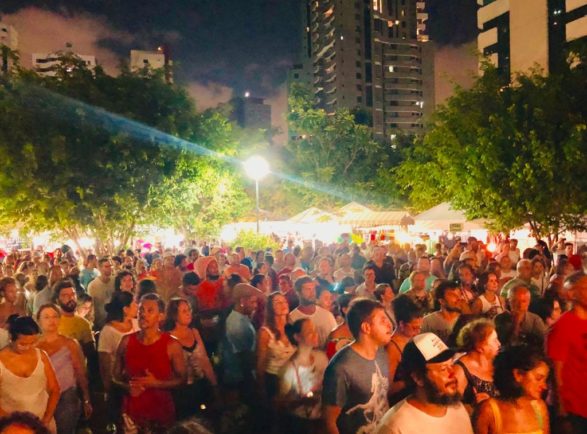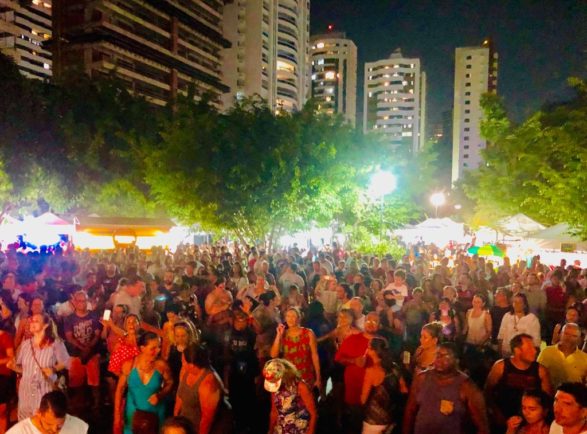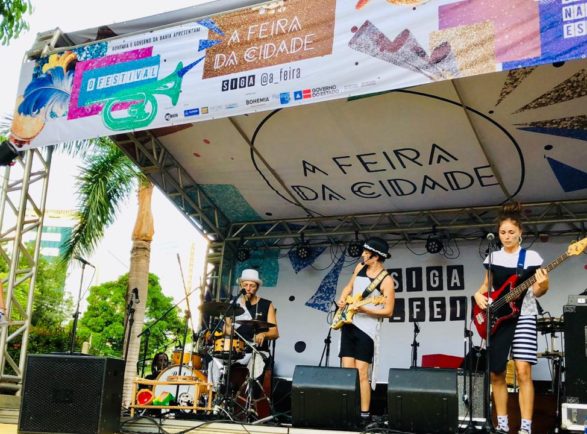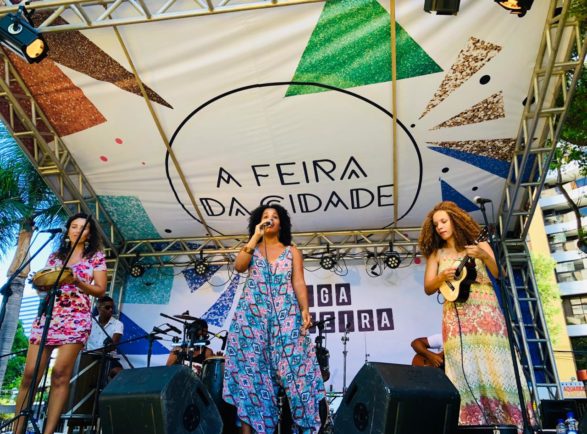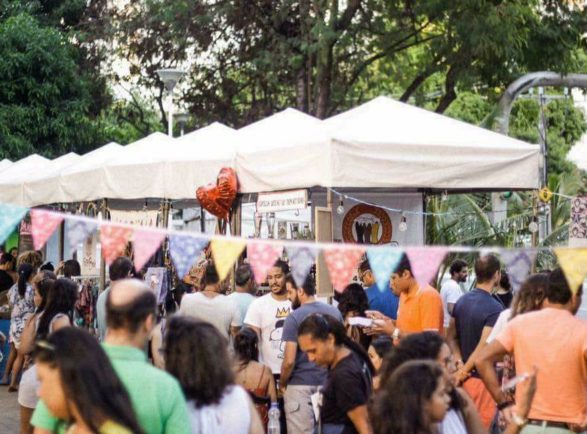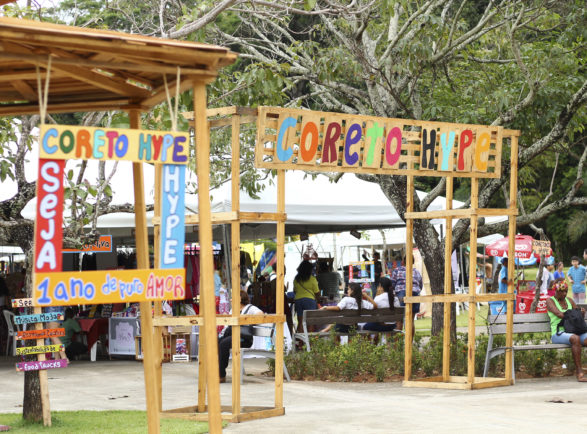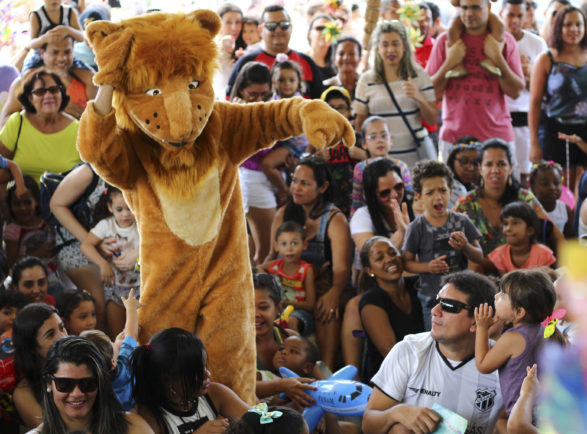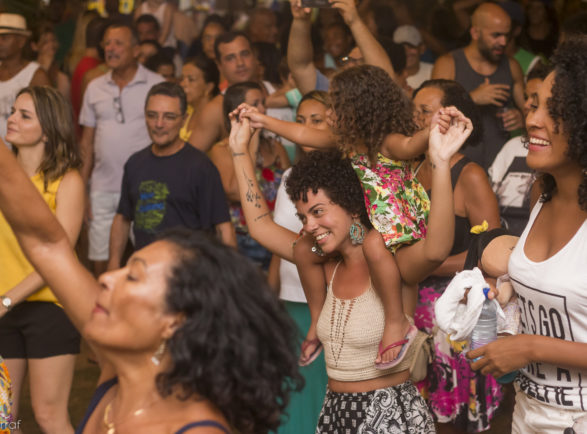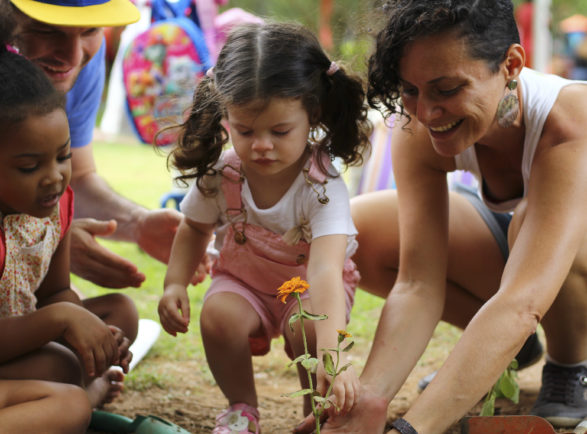 Feira Vegana no Passeio Público. Salvador Bahia -Foto: Milena Fahel/ Assessoria.
1
2
3
4
5
6
7
8
9
10
11
12
13
14
15
16
17
18
19
20
21
21