If you still don't know the city's diversity points, write down these tips and enjoy from the center to Itapuã
Whether to live or visit, if you are part of the LGBTQIA+ community (Lesbian, Gay, Bisexual, Transgender, Queer, Intersex, Asexual and more) and dream of coming to Salvador, now is the time to plan and get to know the main points of the city's diversity. If you're from Salvador, it's worth opening your horizons and always discovering new places of resistance and fun.
To have a very complete list, we have invited Jorge Gauthier to give the best tips. He is a journalist, gay and editor of "Canal Me Salte", an LGBTQIA+ news portal hosted by the newspaper Correio (BA).  Here we go for an LGBTQIA+ itinerary in Salvador!
Diverse Salvador
By Jorge Gauthier
Blessed by the All Saints Bay, with an exuberant nature, pleasant climate and a unique people, the Bahian capital attracts LGBTQIA+ people not only in the summer, when the largest street carnival on the planet takes place, but also in the period outside the revelry , where bars, nightclubs, restaurants, concert halls and saunas are open to welcome everyone in the best possible way.
Despite still having a lot of prejudice and discrimination in our society, Salvador is home to a lot of diversity. Nationally known personalities, different artists and unique corners are part of the LBGTQIA+ scene in the city with varied options that go far beyond just the nightclubs. Thinking about it, we have made a complete LGBTQIA+ itinerary in Salvador with places for you to eat, dance, meet people, see drag queens and get sweaty. Have fun in Salvador with much respect and joy when the pandemic is over!
· To eat
Bêco de Rosália
Ver essa foto no Instagram
Feijoada, dobradinha, mariscada, cooked xinxim, stroganoff, chicken parmigiana and pancake are just some of the delights of the restaurant, which has a warm and welcoming space. Ambient music moves between local, pop and MPB music. Record covers, posters and lacy tablecloths are the décor hallmark.
Location: Av. Leovigildo Filgueiras, 530 – Garcia
Opening hours: every day, from 11 am to 4 pm and 6 pm to 2 am
Contact: (71) 3483-4234 / 3329-1281 | Instagram: @becoderosalia
Bar Santo Forte
A new point in Rio Vermelho, Santo Forte is known for its special drinks, such as the mango caipirinha with passion fruit and Jambú cachaça, and for its appetizers and food, such as the "Dadinho de Tapioca". In addition to attracting a diverse audience, the bar has good music for a relaxing chatting with the view of the most bohemian neighborhood in the city.
Location: R. da Paciência, 116 – Rio Vermelho
Opening hours: every day, from 9pm to 5am
Contact: (71) 99376-0645 | Instagram: @barsantoforte
Creperie La Bouche
Despite not being a predominantly LGBTQIA+ space, La Bouche, which is close to Farol da Barra, receives a diverse audience and has a special food. The creperie has on its menu the famous shiitake crepe with tofu and Swiss cheese and the fruit crepe served with ice cream. The house also serves "pastel", "arrumadinho" and other dishes. The margarita is the most requested drink. During the week, the space has a program with shows and live music. In the past, there were great drag shows.
Location: R. Dias d'Ávila, 26 – Barra
Opening hours: Thursday to Sunday, from 4pm to 2am
Contact: (71) 3237-3449 | Instagram: @la_bouche_creperia
Mocambinho Bar
Simple and charming, the bar and restaurant is 13 years old and brings together many figures linked to the cultural sector of Salvador. The menu is inspired by the gastronomic culture of Recôncavo Baiano. Smoked meat with mashed potatoes is one of the most requested dishes. The bar offers indoor and outdoor seating (this one with sidewalk tables).
Location: Rua da Faísca, 12 – Dois de Julho
Opening hours: Tuesday to Saturday, from 6pm to 2am
Contact: (71) 3328-1430 | Instagram: @mocambinhobar
San Bar
The bar is located outside the SAN nightclub in Rio Vermelho. It is an option to eat some appetizers and other food, such as poke, and enjoy drinks in a cool space.
Location: Rua Conselheiro Pedro Luiz, 113, Rio Vermelho.
Opening hours: Wednesday to Saturday, from 7pm to 2am
Contact: Instagram: @sanbarrv
· To dance
San Boate
San Boate, today located in the Rio Vermelho Pyramid, is the most popular LGBTQIA+ nightclub in Salvador and tends to please all types of public. With five spaces – an outside bar, a kind of lounge, two dance floors and a cabin – the nightclub is located in the neighborhood of Rio Vermelho, scene of the Soteropolitan bohemia. One of the highlights of the house is the lighting project, signed by Lonardi Dona, from LOD System.
Location: Rua Conselheiro Pedro Luiz, 488 – Rio Vermelho
Opening hours: Thursday, Friday, Saturday and holiday eve, at 11:59 pm
Contact: (71) 3334-1625 | Instagram: @sanboate
Amsterdam Red River
Amsterdam operates in the same pyramid as SAN, in Rio Vermelho, and has a program prepared to receive the young Soteropolitan public. The house has two dance floors and a musical program focused on national and international divas of pop music and the best of electronic music.
Location: Rua João Gomes, 249 – Rio Vermelho
Opening hours: Thursday, Friday, Saturday and holiday eve, at 10:30 pm
Contact: Instagram: @amsterdamrv
Mirante dos Aflitos
A space where Amsterdam nightclub once worked, the place has one of the most privileged views of the Bahian capital. Today, the nightclub is frequented by a younger audience, who find a lot of pop and funk. It is commanded by the San Sebastian Group.
Location: Largo dos Aflitos, no number – Dois de Julho
Opening hours: Thursday, Friday, Saturday and holiday eve, at 10 pm
Contact: (71) 98114-9433 | Instagram: @mirantedosaflitos
Bar de Ray (Bar Champanhe)
If you like listening to good music, dancing a lot to popular music at live shows and eating some good appetizers, Bar de Ray, founded in 2001, is your thing. Mostly frequented by lesbian women, the bar has a diversified menu, cold drinks and theme parties throughout the year. The most performed rhythms are pagode and arrocha.
Location: Rua Carlos Gomes, 1001 – Centro
Opening hours: Friday at 7pm and Saturday at 9pm
Contact: Instagram: @raylucy_bar
Casa da Mãe
The space offers good music and a programming full of singers. Small and cozy, located almost in front of Casa de Yemanjá and the sea of Rio Vermelho, it is not exclusively LGBTQIA+ territory, but receives an alternative audience. In musical programming, samba de roda meets MPB and other rhythms. It also serves cuisine from the Recôncavo Baiano.
Location: Rua Guedes Cabral, 81 – Rio Vermelho
Opening hours: Tuesday to Sunday, from 7pm to 2am.
Contact: (71) 99926-2101 | Instagram: @casadamaeoficial
· To meet people
Mister Miss Pub Café
The space is a kind of pub café and is a warm and welcoming environment that mixes culture and entertainment. A place widely used as a warm-up for those who go to Pelourinho shows and / or dates.
Location: Rua Gregório de Matos, 15 – Pelourinho
Opening hours: Tuesday to Sunday, from 6pm to the last customer
Contact: (71) 3321-2484 or (71) 9 9327-2724 | Instagram: @mistermisspub
Pasárgada Kebab Grill & Bar
The restaurant has appetizers and dishes typical of Persian cuisine, as well as drinks, in a cozy space with Iranian decor. The Dürum Kebab of lamb is one of the specialties of the house. On the first floor, it is possible to sit on the floor in a romantic mood. The space is not exclusively LGBTQIA+, but it is super open to diversity.
Location: Praça Brigadeiro Faria Rocha, 44a – Rio Vermelho
Opening hours: Sunday, Tuesday and Wednesday, from 6pm to 12am; Thursday, from 6pm to 2am; Friday and Saturday, from 6pm to 3am
Contact: (71) 99933-3353 | Instagram: @vouprapasargada
Carlos Gomes Street
It is one of the most traditional LGBTQIA+ meeting points in the city. The movement covers the entire area from Largo Dois de Julho to Campo Grande, including Rua do Faísca and Jardim da Piedade. You won't leave the place alone.
Location: Rua Carlos Gomes – Centro.
Jardim de Alah
Throughout the day, the place is occupied by runners, cyclists and massage tables outdoors. At night, everything changes and it becomes one of the most popular LGBT spots in the city for those looking for flirting. Double the attention about safety throughout the area.
Location: Av. Otávio Mangabeira – Pituba
Beco da Off
Affectionately named after the old Off Club, Beco da Off still offers excitement, especially on weekends. The bars spread their tables on the sidewalks and the streets are full of people. It is a good option to find a crush. The clientele can watch shows and consume the many options of appetizers and drinks in the bars. The alley is also a meeting point during Carnival.
Location: Rua Dias D'Ávila, Barra.
Beaches
The beaches of the capital of Bahia are also options of places to meet people. Flamengo Beach, although a little far from the city center, has a calm sea and a lighter movement of people. Ideal for those who want to sunbathe, take a dip or even flirt in the remaining beach huts, such as Pipa and Gaucho.
Praia dos Artistas, in Boca do Rio, maintains, even if lighter, the fame that comes from the 70s, when it also attracted artists and alternatives. The view is very beautiful, with a calm and inviting sea. The beach is between the stretches of Armação and Corsário.
Another beach frequented by the LGBTQIA+ public is Buracão, in Rio Vermelho. It is hidden in a dead-end street and it's usually not crowded, even on weekends. It is also famous for the parties that happen sporadically at night.
The traditional Porto da Barra is also a stronghold of diversity. It receives tourists, artists, rich kids, alternative people, children and, of course, many representatives of the LGBTQIA+ world. Flirting has no limits, usually in the late afternoon. The community is usually concentrated between the middle and the right side of the beach, close to São Diogo Fort.
· To see drag queens
Âncora do Marujo
It is the most traditional place of bars with transformers shows in Bahia. It gathers from the most exquisite to the most cartoonish. The small space tends to fill up after midnight. On stage, transformers bring Brazilian singers and international divas to life. The beer is always cold and there are delicious snacks – especially chicken drumsticks with french fries.
Location: Av. Carlos Gomes, 808 – Centro
Opening hours: Tuesday to Sunday, from 9pm to 3am
Contact: (71) 3329-1833 | Instagram: @ancoramarujo
Carmén Lounge Bar
The space, with two environments and street views, has drag queens performances every day. In charge of the bar is one of the biggest names in Salvador's transformist art: Valerie O'rarah. After years of performing in other houses, she got hers.
Location: Avenida Carlos Gomes, 860 – Centro
Opening hours: Tuesday to Sunday at 8pm
Contact: (71) 98275-5368 | Instagram: @carmenlbsalvador
Tropos Gastrobar
The restaurant and bar has drinks and food. The highlight is the fillet with funghi sauce and rustic potatoes, in addition to the wraps. The relaxed atmosphere is completed with alternative shows. On Saturdays, the bar becomes more LGBTQIA+ like. Drag queen DesiRée Beck is in charge of the program, and usually welcomes other transforming artists as guests.
Location: Rua Ilhéus, 214 – Rio Vermelho
Opening hours: Thursday and Friday, at 6pm; Saturday, at 7pm; and holiday eve, at 6pm
Contact: (71) 99232-3307 | Instagram: @ tropos.gastrobar
Casa Preta
With a studio, yard, terrace and many equipment, Casa Preta is a cultural space located in the Dois de Julho neighborhood. There, competitions and performances by transformist artists often take place. After the pandemic, the place has already announced that it will receive the second edition of the "Nos Quatro Cantos da Casa" project, with exhibitions, concerts, theater, dance, performance, percussive parade and video installations.
Location: Rua Areal de Cima, 40 – Dois de Julho
Opening hours: according to activities
Contact: (71) 3321-9054 or (71) 98779-6093 | Instagram: @casapretaespacodecultura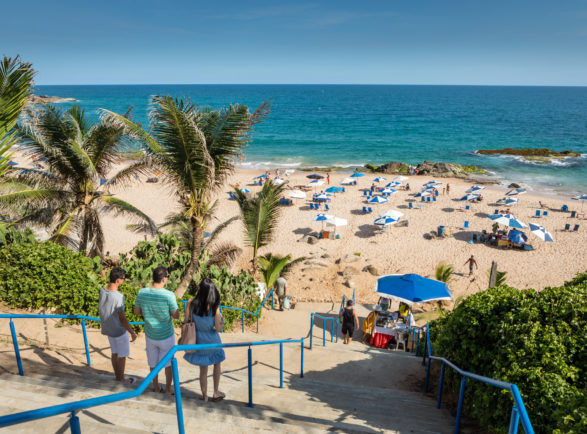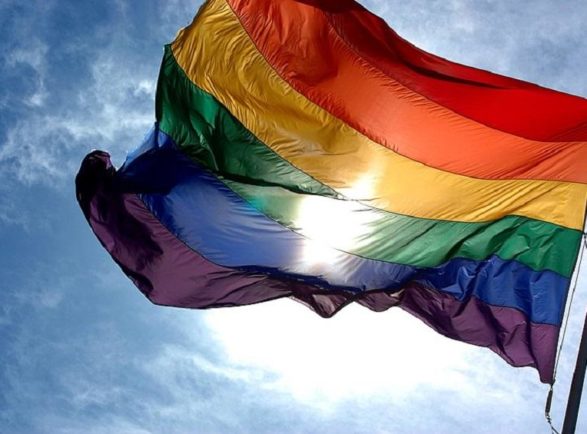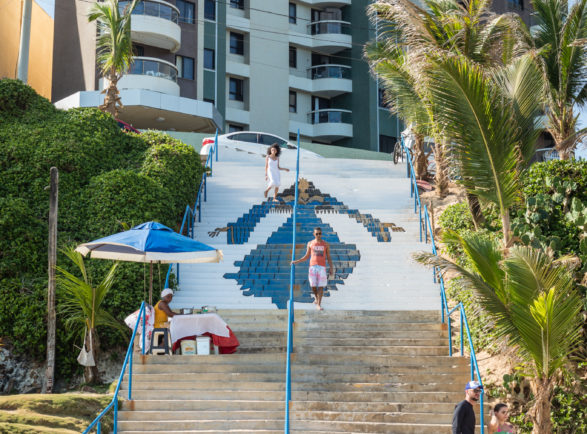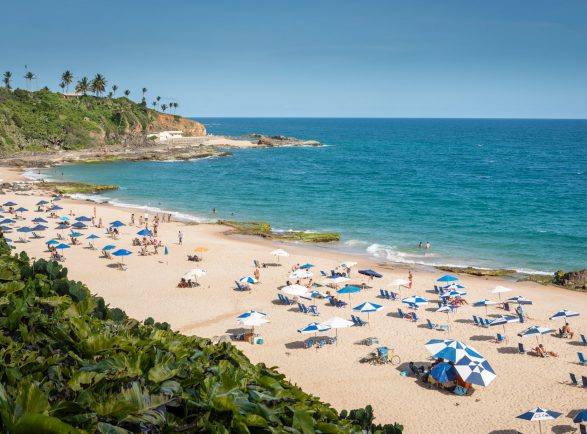 Praia do Buracão. Rio Vermelho. Foto: Fábio Marconi