Sights, gastronomy, history, culture, beaches, nightlife. Everything and more!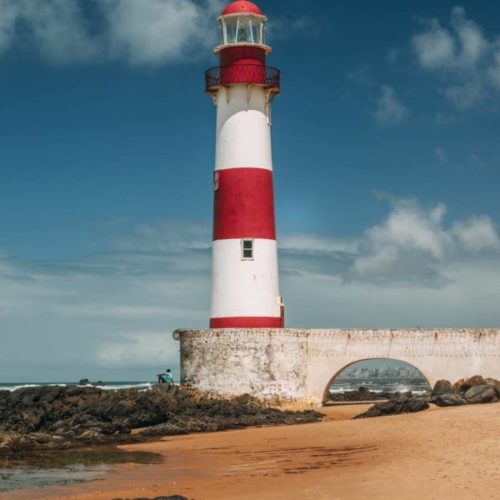 One fine day you decide to take a trip to Salvador, but you only have 4 days to enjoy the city. Do you think it is enough time to get to know many things? Yes, it is! Come! Don't think too much. Buy the ticket, book the hotel, pack your suitcase and in a blink of an eye you are here, landing in the capital of joy.
When going through the bamboo tunnel, make your first photo and write: guess where I am? There isn't a single person who has come to Salvador and doesn't describe the sensation of passing by there as "magic". Leave the luggage at the hotel and choose where to eat your first acarajé. Then just go following this guide that we prepared with all the affection for your stay in here!
We've prepared a perfect playlist for this experience. Listen now!
Day 1 – Lower City
1. Typical Bahian handicrafts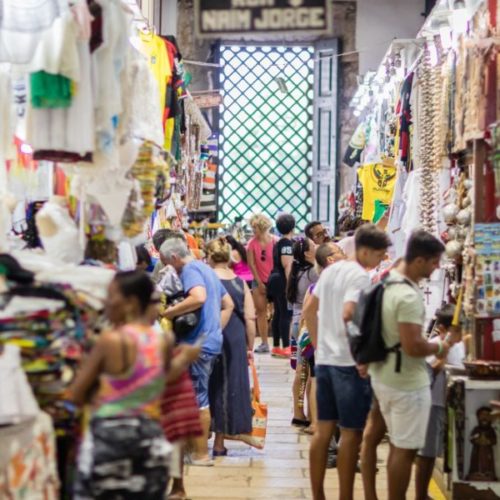 For those who want to shop and know a little about the city's past, Mercado Modelo is a great place. There you can find local handicrafts, spices, stones and also restaurants. In the square in front of it (Cairu Square), you can have a beautiful view of the Lacerda Elevator, main connection of pedestrians with the Lower City, where the Market is, to the Upper City, where Pelourinho is.
Save your anxiety and don't go up to the Historic Center now. Believe me, it's better to book a whole day there. For those who want to make a lot of purchases to give the whole family, the suggestion is to leave Mercado Modelo for the end of the day, after doing everything next – otherwise your backpack will be heavy and the ride will not be so pleasant .
2. The most colorful photo of your trip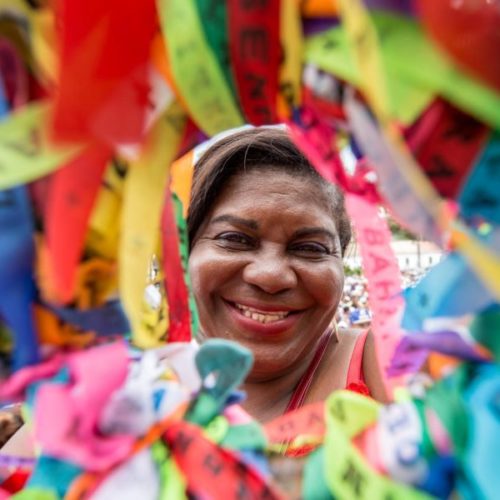 How about knowing one of the places that the locals themselves love so much? The Senhor do Bonfim Church is frequented by many tourists, but is frequently visited by locals as well. It is there that you will make one of the most emblematic photos of those who visit Salvador: tying a little ribbon of Senhor do Bonfim in the grid of the Church.
For devotees, it's nice to stay tuned about Mass times. The church is full of vow-makers. Also it's worth going up to the second floor of the sanctuary where there is a museum with period clothing and many sacred objects and works of art. To finish, climb cautiously to the tower. In a small place taken by windows on the four walls, one has the 360 ​​° view of the Sacred Hill.
3. Gastronomy is also a tourist attraction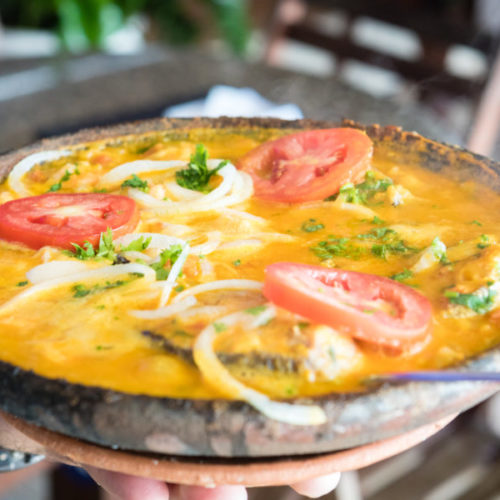 One of the high points of getting to know Bahia is eating typical Bahian food. In this part of town you have great restaurant options, and many still have a great view of All Saints Bay. Take some time, no rush, and let "dendê" (palm oil) get into you. We have gathered here some restaurants near the Basilica Sanctuary of the Lord of Bonfim, including the gastronomy in your tourist itinerary.
Recanto da Lua Cheia Bar
Top quality food, facing the sea, great for groups. The fish are always very fresh, the beer is cold and the moquecas are always a good request.
Rua Rio Negro, 2 – Monte Serrat, Salvador-BA, 40325-250
Phone: (71) 3315-1275
Pietro's Bar
There you will find the natural beauty of the city and the delicious typical Bahian cuisine. Try to get there early to find a table facing the sea! The patio has trees, making everything better.
Rua Rio Negro, 6 – Pedra Furada – Monte Serrat, Salvador-BA
Phone: (71) 3316-3395
Tijupá Restaurant and Bar
The restaurant is in the Saveiro Club in Ribeira, a place with easy access. The environment is simple and pleasant, airy and with a beautiful view. We recommend the shrimp and siri moqueca with pirão, palm oil farofa and rice as side dishes. Tijupá is a 5-minute walk from Ribeira's famous Ice Cream Parlor.
Rua Porto dos Tainheiros, 9 | Saveiro Clube da Bahia, Salvador, Bahia 40421-580, Brazil
Phone: 55 (71) 3312-6536
4. Dessert will be in the heart of Ribeira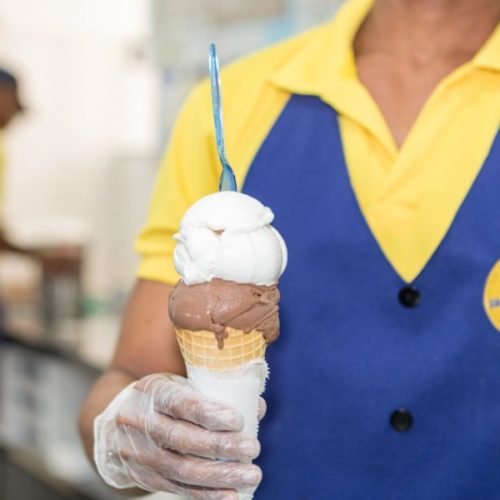 Ribeira's beachfront is something else. Beautiful! There are two cool and calm places to have an ice cream with small town air. One of them is the traditional Ribeira Ice Cream Parlor which, with its typical fruit flavors and its sidewalk chairs, leaves the tour with that charm of belonging, as if you were a resident of the neighborhood. A delight.
The other option is to go to Solar Amado Bahia, where a historic mansion has been completely restored and reopened to the public. In addition to a stroll that takes you back to the past, in the annex there is the Royal Ice Cream which has an air-conditioned area and also a kids space perfect for family outings.
5. Choose "Your" sunsets.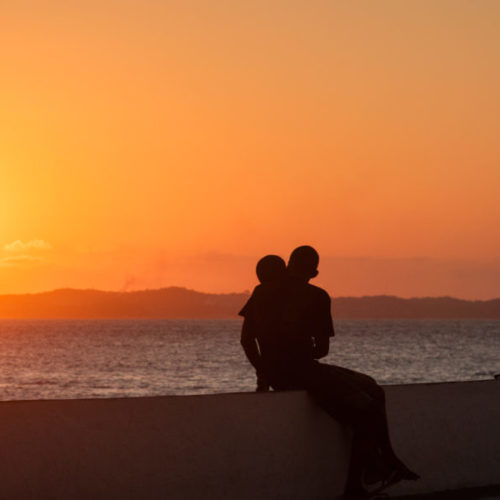 It's sunset time. Our tip is to go to Farol dos Namorados (Valentine's Lighthouse), in Ponta do Humaitá. In the same complex, you can also visit the Monte Serrat Fort and, near there, the beaches of Boa Viagem and Praia do Meio. Farol dos Namorados is known to be one of the best places in town to "say goodbye to the sun". Choose a good place to sit and enjoy the panoramic view of the city.
If you are one of those who will do shopping at the end of the day, it's still worth the ride in this Lighthouse and in this Fort. From there, run to Mercado Modelo. If this is your option, our suggestion is that, when you finish shopping, then you go up the Lacerda Elevator to enjoy the sunset from Tomé de Sousa Square. It's really beautiful!
6. Save energy, it's just getting started!
The tip for dinner is to look for a good restaurant near your hotel. Take some rest. You have just arrived and still have a lot of walking ahead.
Day 2 – Upper City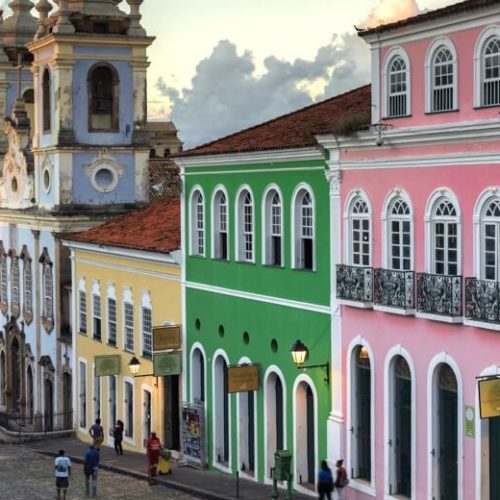 This is the day of the Historic Center, being the first part in the famous Pelourinho and the second in the charming Santo Antônio Além do Carmo. Choose a comfortable footwear, open your mind and prepare for an open-air history lesson. You are about to unveil a world of possibilities of this architectural ensemble integrating the Historical Heritage of the United Nations Educational, Scientific and Cultural Organization.
The colonial baroque mansions of the Historical Center keep so many relics that it is worth spending the whole day there discovering. For this reason, we've prepared some itineraries with tips about what to do.
Write it down:
Pelourinho and its beautiful surprises! – Curiosities in the Historical Center: 5 places that you have to know.
Pierre Verger in the city – The gallery with works on display, Museums with collection of his works and more.
10 Fantastic Museums in Pelourinho – Rich collections, stories told in objects and images, all in Pelourinho.
Casa do Carnaval – A Museum created to tell the story of the Bahian foliage! There it's Carnival all year round!
Salvador's Cathedral Basilica, monumental exuberance.
São Francisco's Church and Convent – One of the Seven Wonders of Portuguese Origin in the World!
After traveling through the streets of Pelô, head to Santo Antônio Além do Carmo, a district very close to Pelourinho. If you want to have a good coffee, facing All Saints Bay, your choice is Cafélier. If you like ice cold beer, our tip is Pascoal's Bar and Ulisses Bar. If hunger strikes, we suggest the restaurants Poró, Zanzibar or D'Venetta. But the neighborhood is full of good things to do. Take some notes:
Casa Boqueirão – A beautiful collaborative store that combines design and art with a great curation of products.
A lot of charm in Carmo – itinerary with the pearls of this neighborhood
To end the day, we suggest staying and enjoying it right there. The night boils to these sides of the city, both in Pelourinho and Carmo's Squares. Ideal for listening to some music, having a good chat or dancing. In the itinerary "Pelô para maiores" (Pelô to adults), we tell the events that happen, another tip is our schedule of events in this link ..
Day 3 – Rio Vermelho and Barra
1. Starting the day with good coffee and culture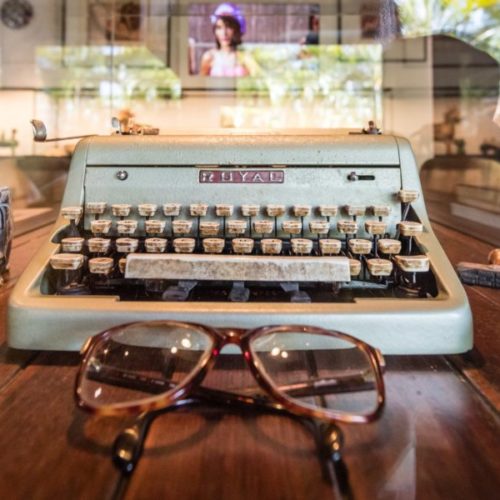 Start your last but one day in the city by Rio Vermelho, in the house where the couple of writers Jorge Amado and Zélia Gattai lived. The old residence became a memorial that makes a beautiful walk in theirs and Bahia's histories. In the itinerary "Boemia à Luz do Dia" (Boemia in the light of day) we explain several things you can do in the neighborhood in this part of the day. Another good thing is the itinerary "Deixando o dia te levar" (Let the day take you), for a start of day with abundant breakfast, affection and free chatting.
2. City postcard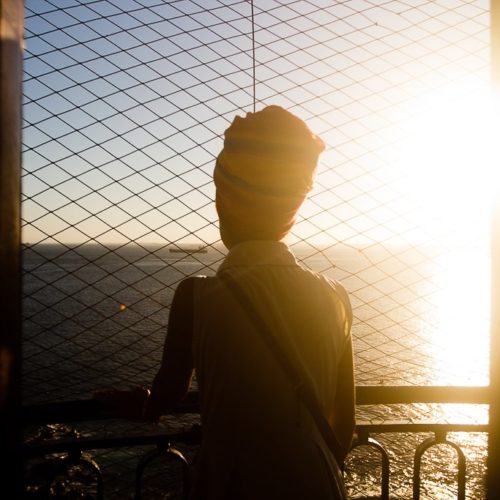 From there, go straight to Barra Lighthouse, postcard of the city. Inside there is a Nautical Museum and a great cafe. So, after many photos, be sure to enter, it will be amazing. After climbing to the highest point of the Lighthouse and having a breathtaking view of the blue sea, the best option is a good dip. If in dry tide, prefer natural swimming pools that are formed very near to the Lighthouse. If at high tide – and especially if you enjoy surfing – go towards Morro do Cristo and take the "Barravento" stripe. That's where the best waves are.
3. Museums by the sea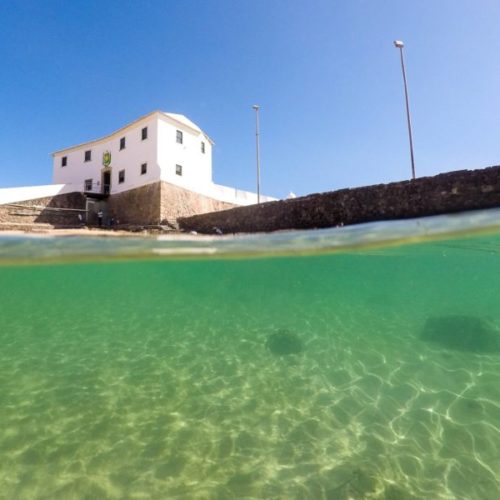 If you want to relax, the best place is Porto da Barra. The dips are always in calm and crystalline waters, good for SUP and Hawaiian Canoe practice. In this cove there are also two great cultural options, each one at a side of the beach. In Santa Maria's Fort there is Pierre Verger Space of Bahian photography. On the other, in São Diogo's Fort, there is Carybé Space. Both interesting to know Salvador through their art.
Both Verger and Carybé came here as visitors, just like you, and here they stayed. Salvador has many charms, you might want to stay as well. We've also prepared other itineraries that can help you even more with the fun:
Sports at Porto da Barra – Swimming, functional exercise, kayak, Hawaiian canoe, stand up paddle and more …
See also the itineraries: "De boa na Barra" and 06 fantastic tips for spending the day in Barra district – with Beaches, Museums, restaurants and options for a beautiful sunset.
Day 4 – Beach and tanning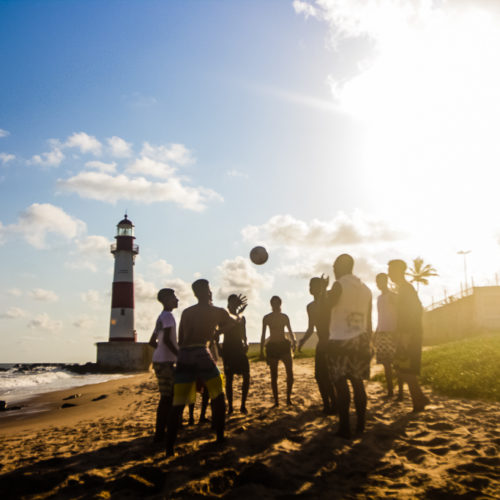 This is your last day in Salvador. How fast! Take advantage of this sunny city to enjoy nature, breathtaking horizons and paradisiacal beaches. Your first stop is at Itapuã Beach. One of the most musical districts of the city is the "Ganhadeiras de Itapuã" house, from the afro group "Malê Debalê", besides having traditional "samba de roda" (samba dancing circle).
Cool places for good photos and good stories are the statues of two illustrious dwellers. The statue of Dorival Caymmi is on the waterfront, at Aristídes Milton Street, 101-115 – Itapuã, Salvador – BA, 41610-160. Vinicius de Morais Square, with its statue, is located at Palmas de Monte Santo Street, S / N – Itapuã, Salvador – BA, 41610-820.
Afterwards, you can enjoy a beautiful structure by the sea, great choice for groups or families with children. Our tips are the tables standing in the sand for those who want structure while you enjoy Pedra do Sal Beach; or an Oasis by the sea, with loungers facing the sea; Club do Lôro Beach offers comfort at the edge of the beach which is the point of surfing in Salvador.
Another tip is the Aquarius Bar, which has good location, comfort, fun and excitement with shows on a stage in the sand. Salvador has the first sports complex in the country focused on surfing and it is on this side of the city, an excellent opportunity to get to know it and maybe have some classes. We also have some itineraries you might like:
An afternoon in Itapuã, good food, lots of music and water sports in the neighborhood eternalized by Vinicius de Moraes.
Mistura Restaurant and Casa di Vina Restaurant: the Bahian residence of Vinícius de Moraes and Gessy Gesse. In addition to a memorial, it still has an excellent restaurant.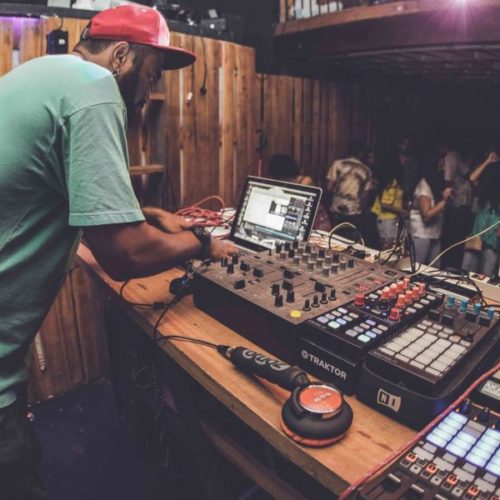 Towards the end of the afternoon, go to the hotel and rest because the night promises more fun. You will return to Rio Vermelho, but now on a fun route to live up to the fame of "bohemian city neighborhood". For dining, La Taperia restaurant is an excellent choice. Bold and always with that cosmopolitan air, this can be the beginning or the end of your evening. The Spanish cuisine is well represented, besides the drinks and sangrias that are sensational.
Then, go from bar to bar, going in and out of the parties because this is the fun part of this neighborhood: a lot of people in the street walking and having fun here and there. Start at the Chupito bar which has super well made drinks and you will already know what are the good parties for the night. We have the itinerary Bohemia for Bohemians, with good options. Have fun, and if you drink, don't drive!