Knowing the city between a coffee and another
A beautiful sight, a phenomenal sunset, cultural stroll. Let's go out for coffee
Coffee, for some, puts the thoughts in the axis and their day does not begin before it. For others, coffee is "a hug in a mug", while for many it is an excuse to spend time together. Undeniably a good coffee has its place and so we prepared this script for you, who loves caffeine. We chose six cozy environments, outside the malls – an invitation to get to know the city and have a coffee between one walk and another.
We've prepared a perfect playlist for this experience. Listen now!
Inside the Farol da Barra, a bistro, a terrace and the sea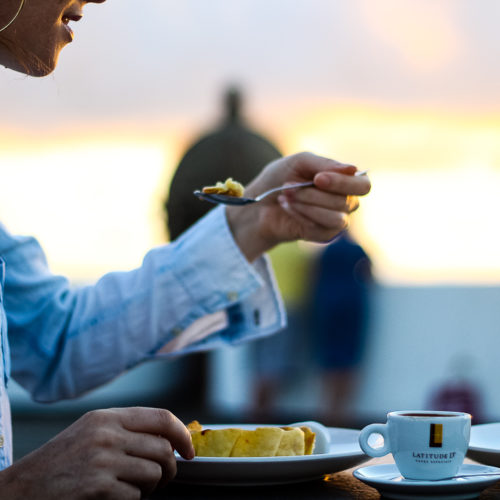 You know Barra Lighthouse mainly because it is one of the best meeting places of the Salvador Carnival, isn't it? Or by the beautiful beaches of the surroundings and certainly by the photos, best memories of a trip. One of the most beautiful architectural heritage of the city, now has the Farol Café & Wine Bar. Inside, it's possible to know the Nautical Museum, to shop in the store and have a coffee on the terrace, facing the sea.
Service
Farol Café & Wine Bar
Hours of Operation: Tuesday and Wednesday, from 9am to 6pm. On Thursdays, Fridays and Saturdays, until 11pm.
Address: Forte de Santo Antônio da Barra – Largo do Farol da Barra, s / n – Barra, Salvador – BA, 40140-650
Museum maintenance fee: visitors R $ 15.00 and R $ 7.50 (half). For residents R $ 5.00.
The delights of the Historic Center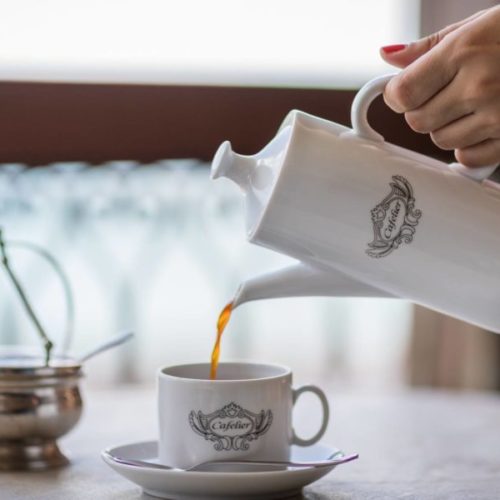 Located in a charming little house in Santo Antônio Além do Carmo district, very close to the Pelourinho, the Cafélier is, in itself, a journey in time. All decorated with old objects, it has a magnificent panoramic view of the Baía de Todos os Santos, being it one of the best places to watch a beautiful sunset. Ideal for enjoying a good coffee with treats after walking around the Historic Center of Salvador.
Service
Cafélier
Opening Hours: Monday and Tuesday, from Thursday to Sunday from 2:30 p.m. to 9:30 p.m.
Contact: (71) 3241-5095
Between one purchase and another, a cake with coffee!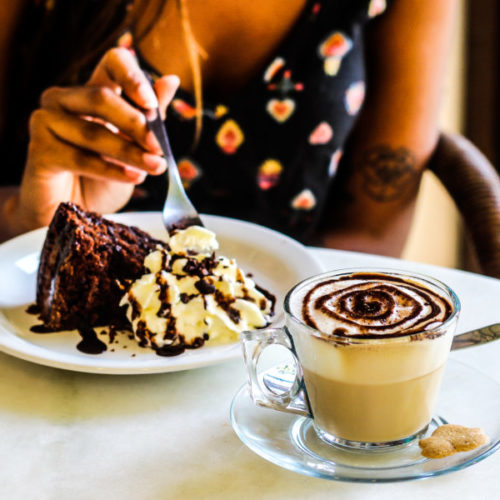 Imagine a beautiful home with incredible sights and a stylish decor. Add good taste, objects panned by various places in the country and mainly in Bahia, pictures by the wall, clothes and colored bags. This is Casa Boqueirão, a home of design and art with a varied mix of products, visual arts, accessories, fashion as well as fine art printing and molding services. The place is cozy and apart from doing good shopping, you can have coffee and eat a chocolate cake that seem to have been made for each other. Sit at one of the tables arranged next to the beautiful garden railing and enjoy the breeze coming from the beautiful Baía de Todos os Santos.
Service
Casa Boqueirão
Address: Rua Direita do Santo Antônio, 56 – Boqueirão.
Hours of Operation: Tuesday to Sunday, from 2 pm to 8 pm.
In the famous Bohemian neighborhood, freshly ground grains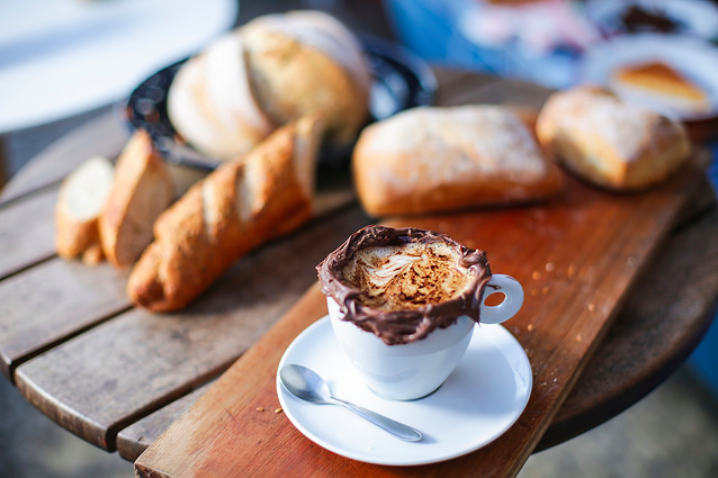 In Rio Vermelho, next to the Casa de Iemanjá (Iemanjá's House), the Pasta em Casa Grocery Store is located on the ground floor of the Italian restaurant. On the little tables on the street, ask for a warm cappuccino with a hazelnut border, or the traditional one, freshly ground coffee, which is delicious to speed you up on those rainy autumn evenings. To eat, how about an apple pie served with vanilla ice cream or a milk fudge cheesecake with almonds and salt flower? Everything is outrageously delicious.
Service
Pasta em Casa Grocery Store
Rua Professor Almerinda Dultra, 67 – Rio Vermelho, Salvador – BA, 41950-090, the grocery store is open daily until 7pm! On the weekends, from 9am to 11:30 am, you also have a delicious breakfast service.
Art everywhere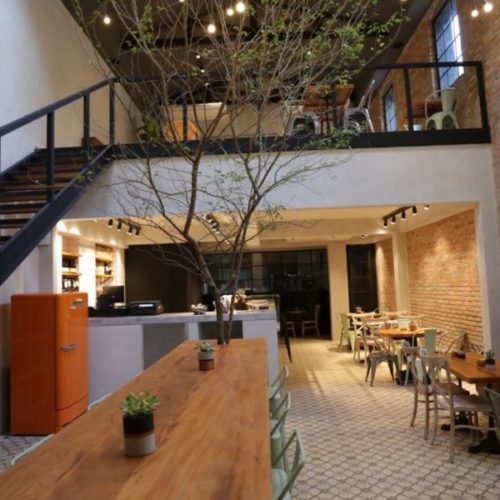 Paulo Darzé Gallery, Carlos Costa Pinto Museum, Bahia Art Museum (MAB), ACBEU Gallery. These are some of the places you can pass by before getting to your next stop: the Coffeetown Salvador! This "hipster-café" also houses a bakery, confectionery shop and a little store of selected products. In the menu, special coffees, cakes and desserts of its own manufacture, as well as natural fermentation breads produced daily and also exclusive gourmet products.
Service
Coffeetown Salvador
Opening Hours: Every day from 9 am to 10 pm
Location: Av. Sete de Setembro, 1755 – Vitória, Salvador – BA, 40080-002. At Corredor da Vitória, near Campo Grande.
Best of the Year Table Pleasures Award 2019
Being among the finalists of the Best of the Year Table Pleasures 2019 is already quite a prize. After all, nominations are made by subject matter experts – among chefs, critics and food scholars. This year, 176 professionals from all over the country participated in the voting, divided into 30 categories. Revelation Chef, Chef Pâtissier and Book of the Year were the most popular categories.
There was a lot of campaign on social networks, but also day by day, asking customers and friends for help. And the result of that effort, therefore, was the largest Table Pleasures vote in recent years. There were 24,724 votes.
Latitude 13 café, a sensation among caffeine lovers, was the big winner of the award in the Best Coffee Shop category. Finalists included Café Secreto (Rio de Janeiro, RJ), Coffee Lab (São Paulo, SP), Futuro Refeitório (São Paulo, SP), Kaffa Cafeteria (Vitória, ES), and Um Coffee Co. (São Paulo, SP). Check out all of Salvador's finalists at this link.
Latitude 13 is a good place to go with no hurry and go again whenever you can, after all there are more than 30 coffee options served there. It also has food to accompany, such as freshly made tapioca.
Service:
Latitude 13
Rio Vermelho Market. Av. Juracy Magalhães Júnior, 1.624.
Phone #: (71) 2132-2114.
Opening hours: Monday to Saturday from 7am to 7pm. Sundays and holidays from 7am to 2pm.