Comfort, stunning view, impeccable service: an experience itself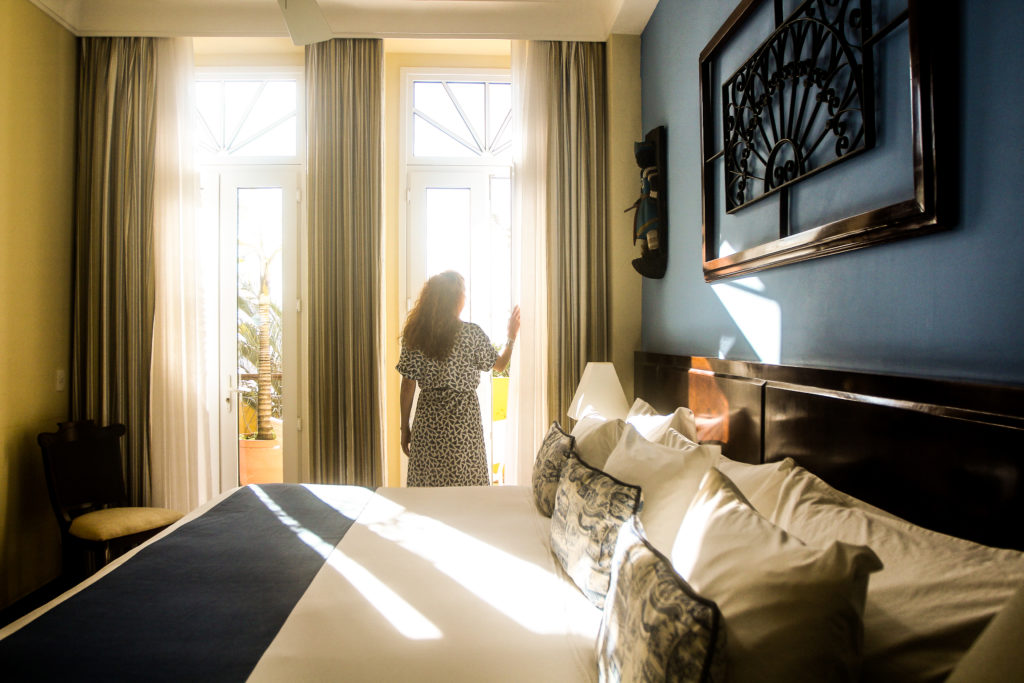 Salvador is a city full of history that breathes music and party. Connecting this to a good hotel makes your experience even more unforgettable. We selected here five super charming hotels in Salvador that combine refinement, themed rooms, beautiful decoration, excellent services and great location.
There are five hotels that offer comfort and chambers with so much personality that they become an important part of the good memories the visitor takes from the city. Many also have services for passers-by, making it a must-stop for tourists and locals whether for a special two-minute break, a drink among friends or a family coffee break.
We've prepared a perfect playlist for this experience. Listen now!
Pure charm in Carmo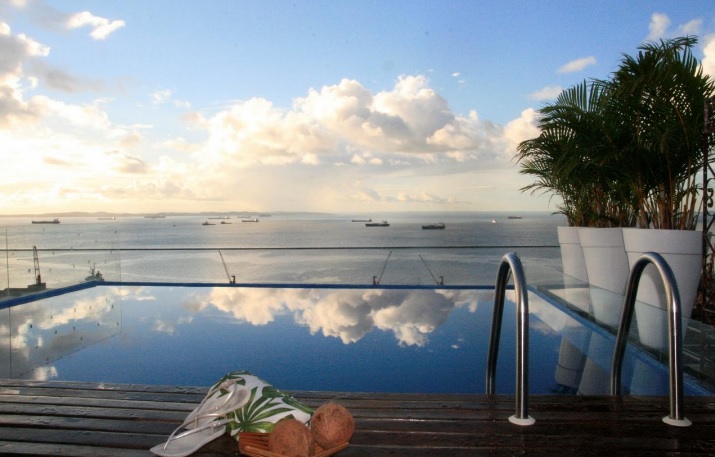 This is one of those pure charm experiences. Located in Santo Antônio Além do Carmo neighborhood, in a beautiful colonial building transformed into a boutique hotel, the Aram Yami Hotel Boutique is for those who enjoy exclusivity. The service is impeccable; the decor is beautiful- ideal for a romantic accommodation. Perfect also for travelers interested in architecture, churches and history.
Juan and Lola, a couple from Barcelona, have restored this magnificent baroque building from the 19th century, retaining its original style and adding a contemporary touch. In addition to the six spacious suites, the hotel has two swimming pools and a breathtaking view of Todos os Santos Bay.
Aram Yami is just a 15-minute walk from the famous Pelourinho and other points of interest in Salvador. It is close to galleries and art studios and excellent bars and restaurants. You get to know amazing places during the day and come back in time for a swim in the pool, having a drink while watching the sunset.
Service
Aram Yami Hotel Boutique
There is no "Day Use" and its accommodations are only for guests.
Direita de Santo Antônio, 132, Santo Antônio, Salvador, CEP 40301-280, Brazil
Contact: 71 3242-9412 / info@aramyamihotel.com
A delicious surprise in Pelourinho
Ideally located in Pelourinho's heart, Casa do Amarelindo is the immediate neighborhood of all the restaurants, bars, churches, museums, parties and parties that make Salvador's Historical Center famous all over the world. Even with all the cultural excitement around you, it provides guests with the privilege of staying in a true haven of tranquility and comfort.
Privileged and unique place inside Pelourinho, it has a breathtaking view on Todos os Santos Bay and its islands. From there you can see downtown, São Martinho Fort, Carmo Convent, and even the famous Bonfim Church. The panoramic terrace turns into a rooftop bar, great for a drink at sunset.
Casa do Amarelindo's restaurant and bar are located on the ground-level balcony, with two courtyards of tropical vegetation illuminated by natural and indirect light. The interesting thing is that passers-by can go to the charming restaurant and also to the rooftop. Besides elegant décor and impeccable service, it has Pelourinho's only pool overlooking Todos os Santos Bay, but this is only for the lucky guests who are spending fabulous days there.
Service
Casa do Amarelindo
Rua das Portas do Carmo, 06, Pelourinho. Salvador, CEP 40026-290, Brazil
Contact: +55 71 3266-8550 / 98890-2086 / info@casadoamarelindo.com
In the National Charm Guide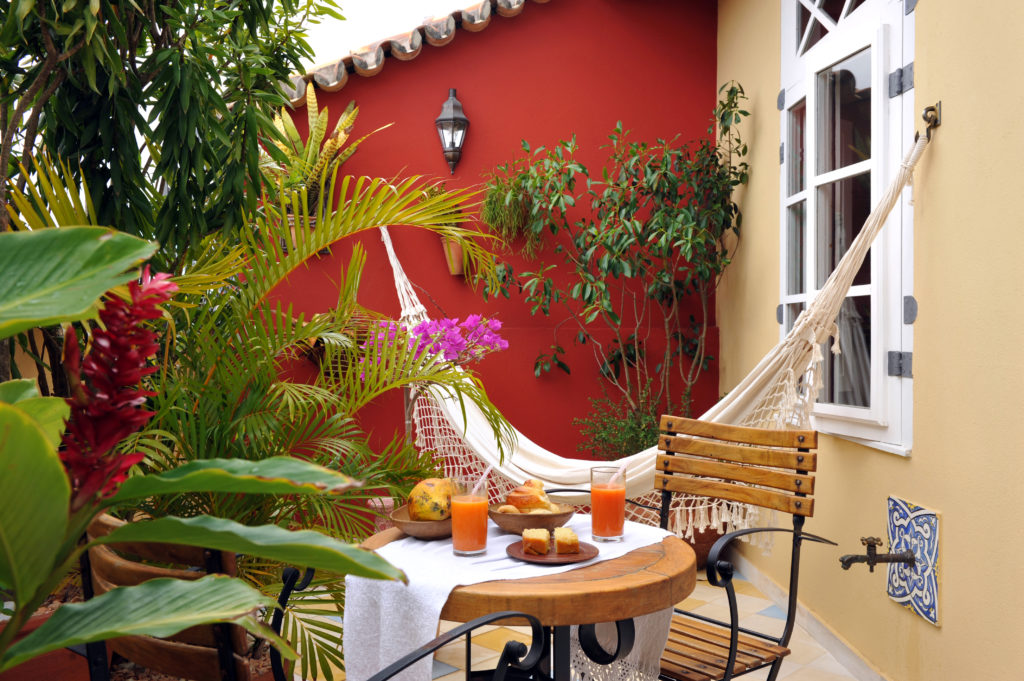 The charming Villa Bahia Hotel is set in 2 traditional colonial houses, including a terrace with panoramic views from Pelourinho. The boutique hotel also features a swimming pool and lush patios as well as deluxe rooms that have been restored and equipped with modern amenities.
The restaurant is open for passers-by and the kitchen is known for serving sensational dishes. As the Goût de / Good France Festival which always happens on March 21st (spring day) since 2015. On that day, chefs from all over the world celebrate the French gastronomy by offering a French dinner for their clients, as well as transmitting the values ​​as: sharing, pleasure, and respect for the "bien-manger". Villa Bahia is among the 106 participating establishments in Brazil.
The hotel is part of the Roteiros de Charme Hotel Association which currently has 70 Hotels in 16 states and 64 tourist destinations in Brazil. Its members are selected annually by the variety of their characteristics and independent personalities, following rigid criteria regarding the comfort and quality of the services.
Villa Bahia is a short walk from famous churches such as San Francisco (the Golden Church), the Basilica – reopened after 4 years of restoration and the Nossa Senhora do Rosário dos Pretos Church. In addition, there are shops, bars, restaurants, art galleries, banks, exchange offices, as well as capoeira, samba and percussion schools. You are also just a few steps of Jorge Amado Museum, Carnival House, Lacerda Elevator and Sé Square.
Service
Villa Bahia Hotel
Largo do Cruzeiro de São Francisco, N. 16/18, Salvador, CEP 40.020-280, Brazil
Contact: +55 71 3322-4271 / reservas@hotelvillabahia.com
Impeccable service and perfect location
The lodge lives up to the name, "Manor of the Gods", because it really belongs to the Gods. This charming hostel located in Pelourinho, has colonial style decor, in a cozy 17th-century mansion. The six rooms have Orixás names, with peculiar furniture and works of art that honor the local culture and the Candomblé Afro-Bahian tradition.
In addition to the friendly service, the highlight goes to the personalized breakfast with homemade flavor, served in the room according to your request. The location is also great! Pousada Solar dos Deuses lodge is just a few steps from Lacerda Elevator, São Francisco Church and an area with banks and restaurants. There are also maritime terminals, bus and taxi points nearby.
Service
Pousada Solar dos Deuses
Largo Cruzeiro de São Francisco, 12, Salvador, CEP 40020-280, Brazil
Contact: +55 71 3322-1911 / reservas@solardosdeuses.com.br
In the Bohemian neighborhood, an oasis of tranquility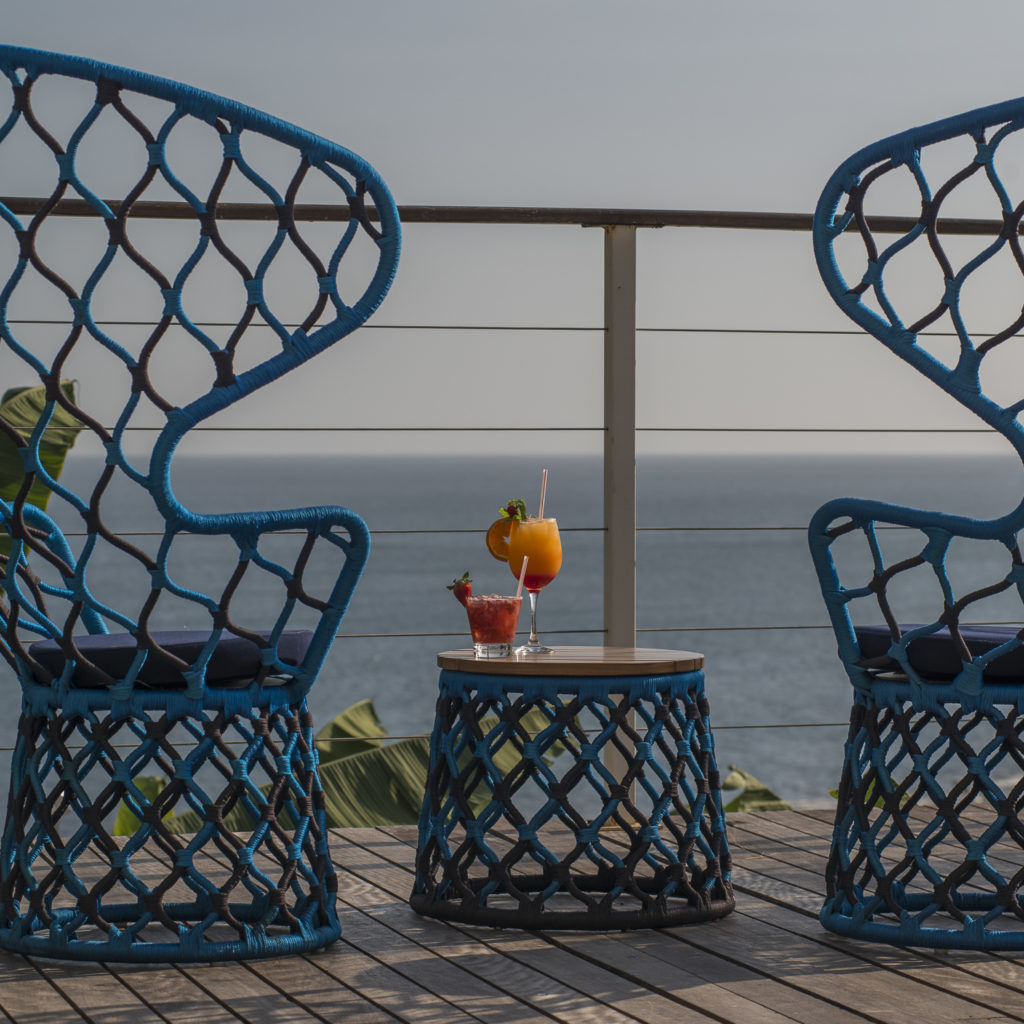 In Rio Vermelho neighborhood, in the pulsating center of the soteropolitan bohemia, epicenter of celebrations for Iemanjá Festivals (February 2), the Zank by Toque is a boutique and intimate hotel, with sixteen apartments distributed between the centennial house and a contemporary area with a privileged view to the sea. The different rooms of this minimalist hotel range from the classic retro to the modern style.
The hotel is also part of the Roteiros de Charme Hotel Association, as well as Villa Bahia in Pelourinho. The rooms are charming and comfortable; each décor can provide a romantic and sophisticated atmosphere with a Brazilian identity. It still offers a small pool overlooking Paciencia Beach. Other amenities include a 24-hour front desk and a sauna.
For those who are not staying, Zank by Toque Hotel offers services for passers-by, serving breakfast daily in addition to lunch and dinner, as well as on the balcony for a good drink. The hotel can be closed for private parties, providing a super special moment.
Service
Zank by Toque Hotel
Rua Almirante Barroso, 161, Rio Vermelho, Salvador, CEP 41950-350, Brazil.
Contact: +55 71 3083-4000 / 99245 5748 (Whatsapp) / reservas@zankhotel.com.br
The Restaurant operates every day except when closed for event.
Breakfast is served from 07h to 11h.
Lunch from 12:30, with a short break from 5pm to 6:30pm.
Dinner from 6:30 pm to 10 pm, for the ideal dinner better arrive maximum until 8.30 pm.
They do not work with day use.
Private events: hold events in two models, with the hotel running normally admits up to 45 people. From this amount up to 150 guests, it is necessary to lease the entire structure, including the apartments. For event which the hotel must be entirely closed, it is necessary to rent the accommodation for at least 02 days.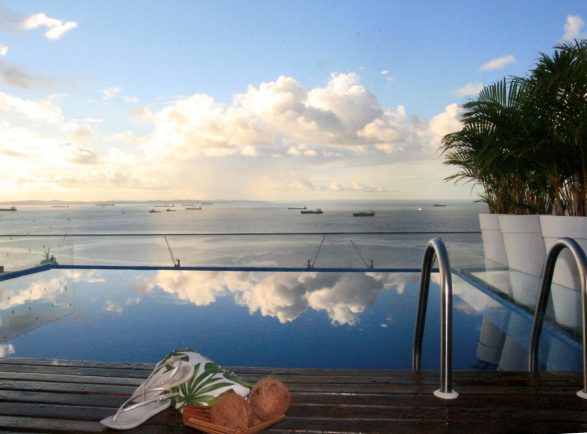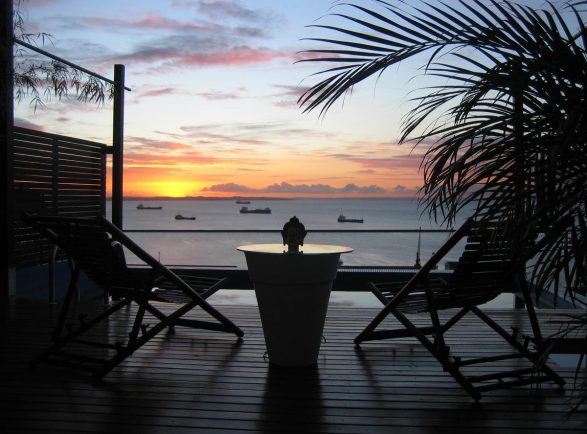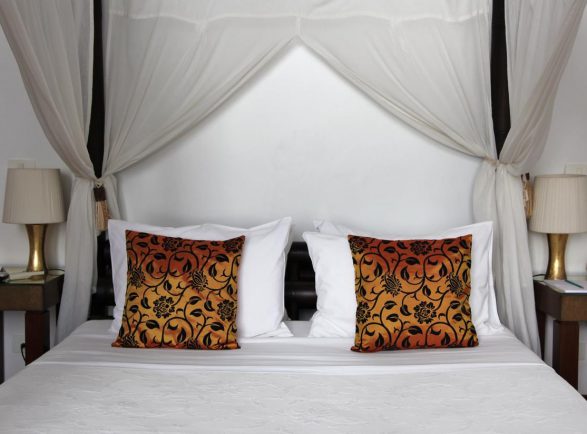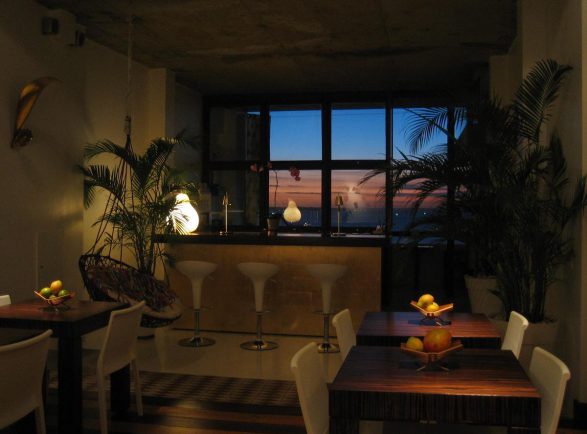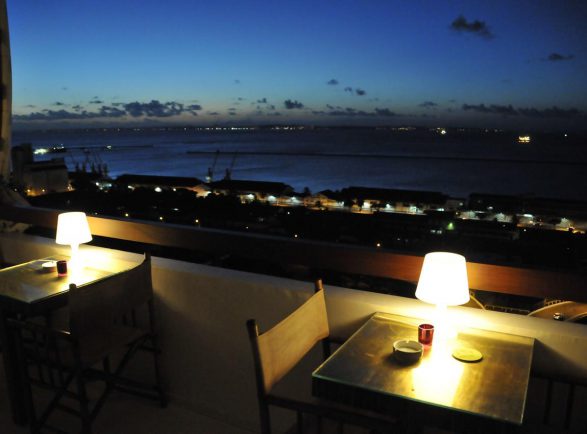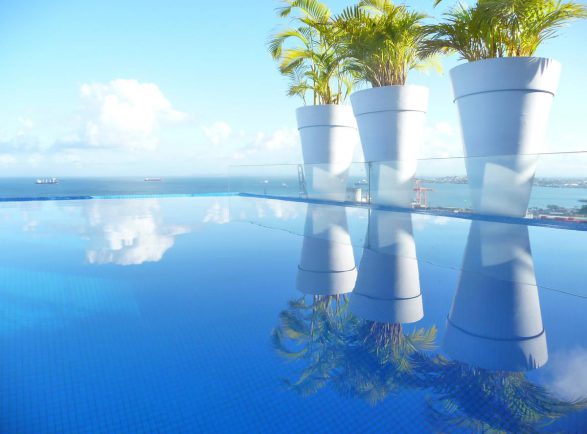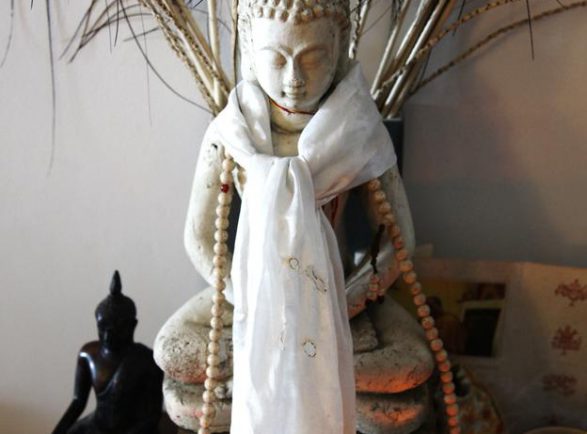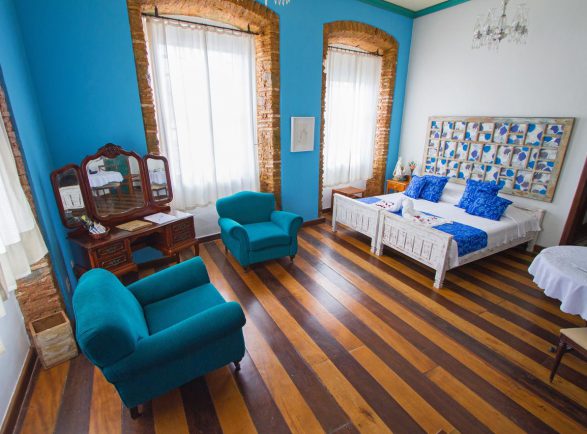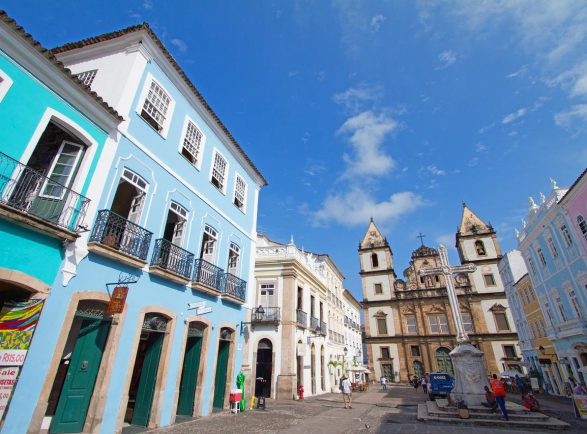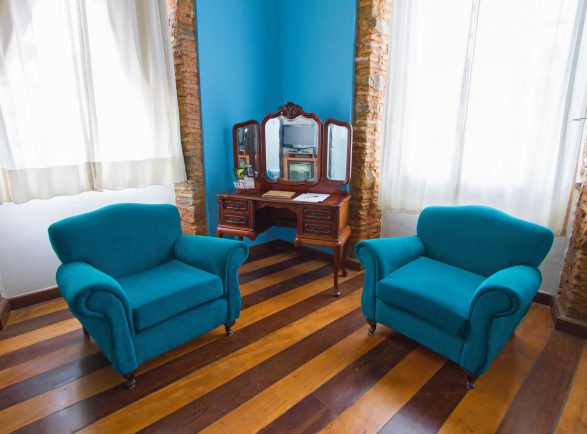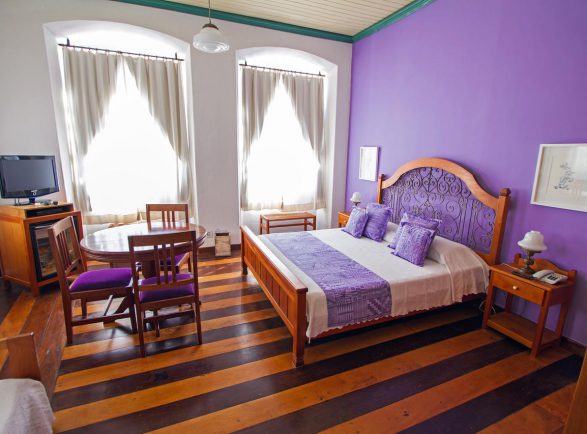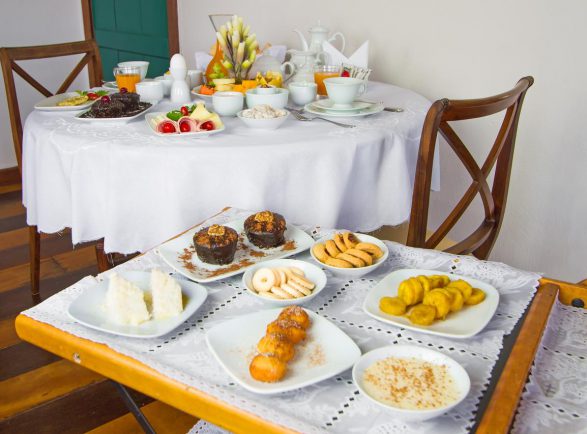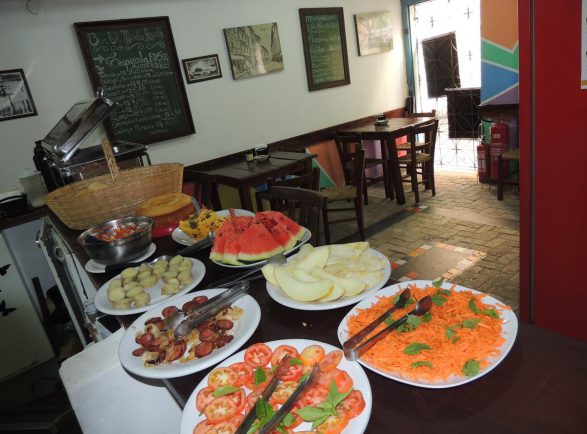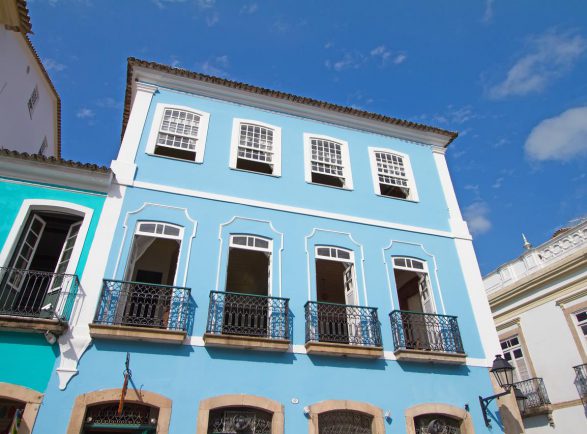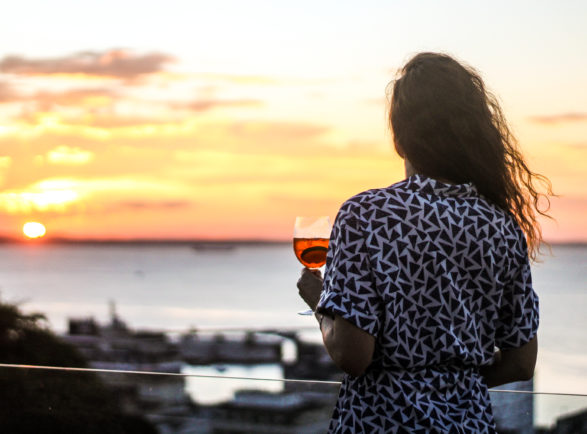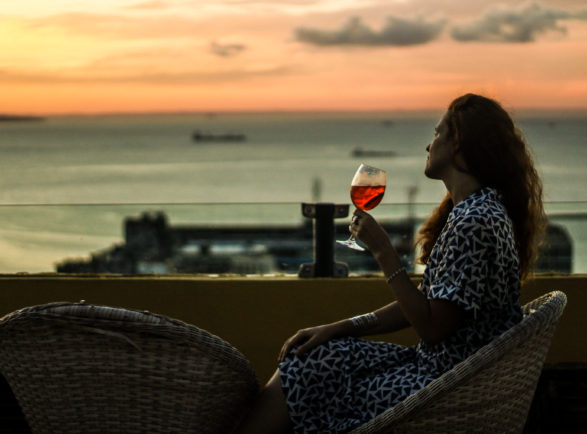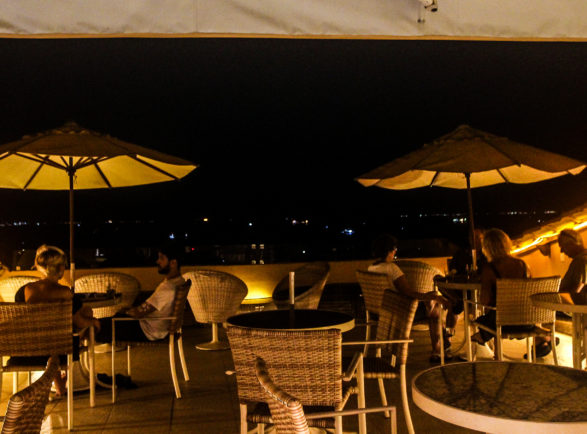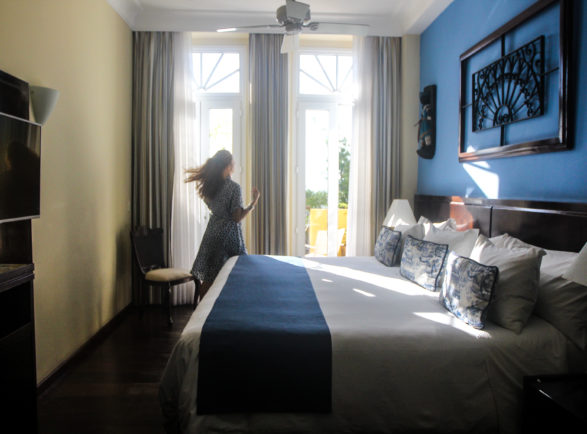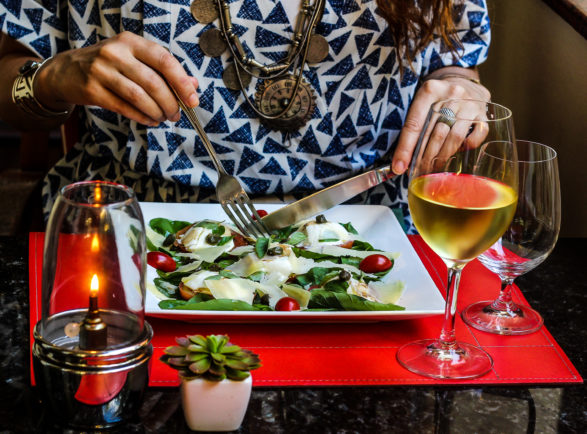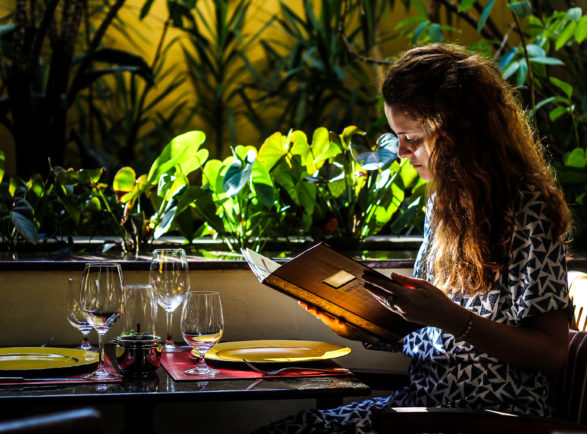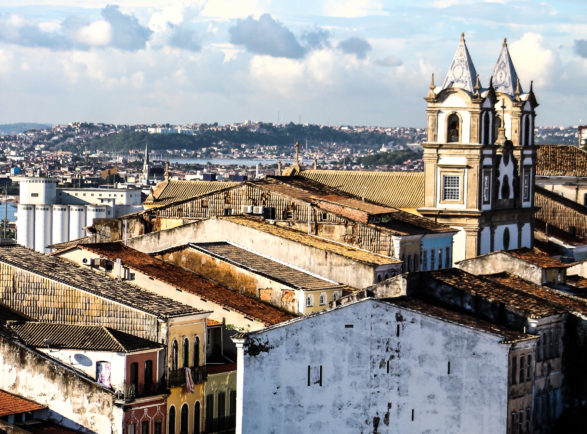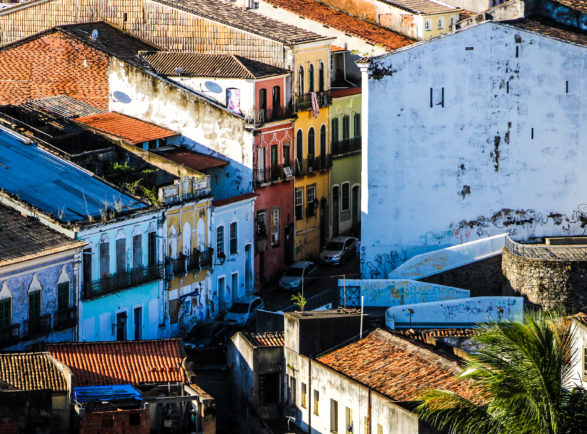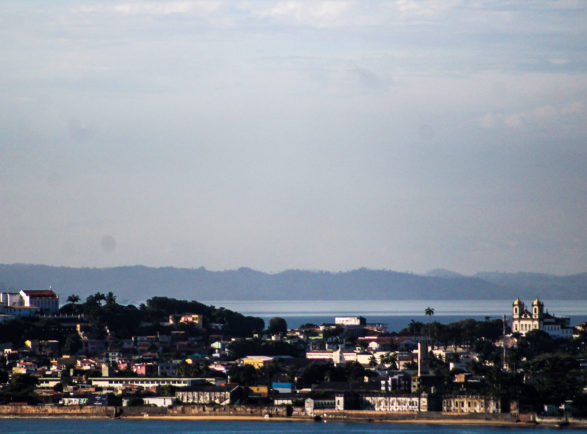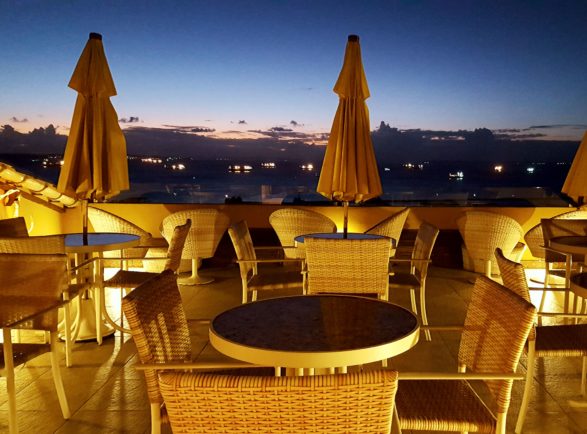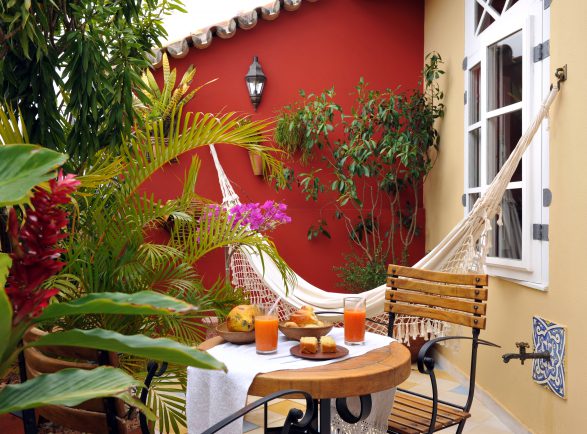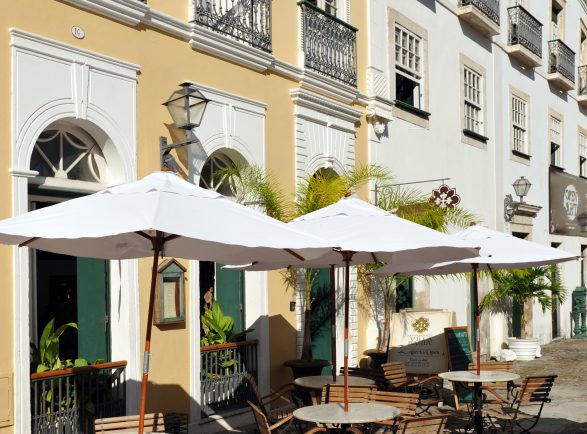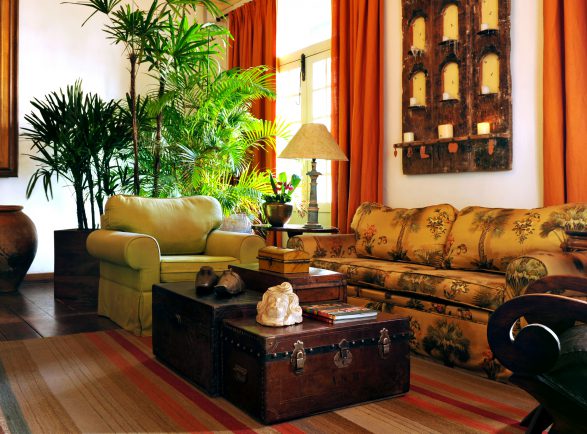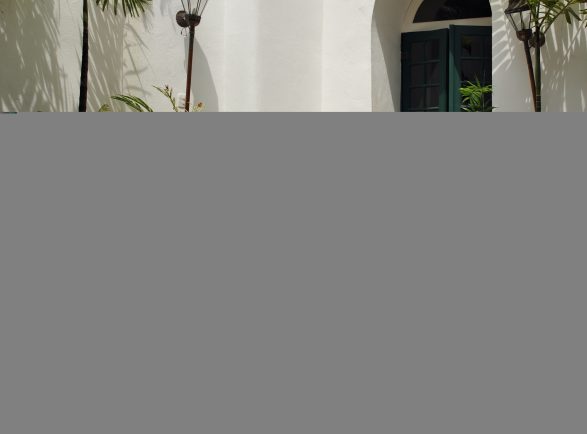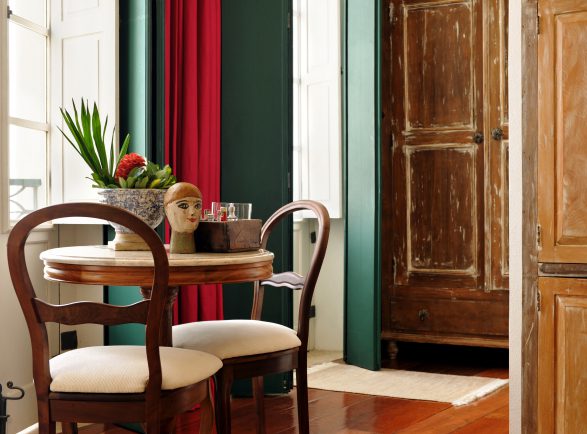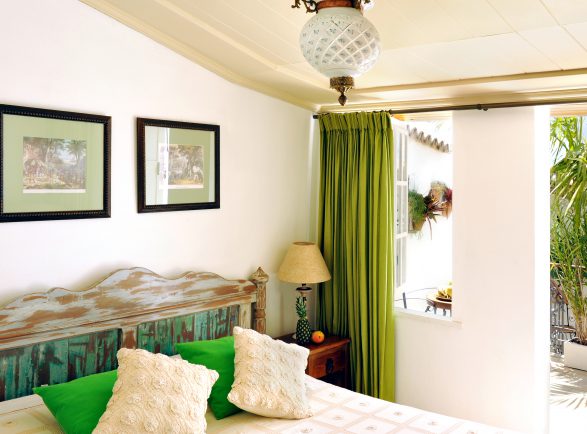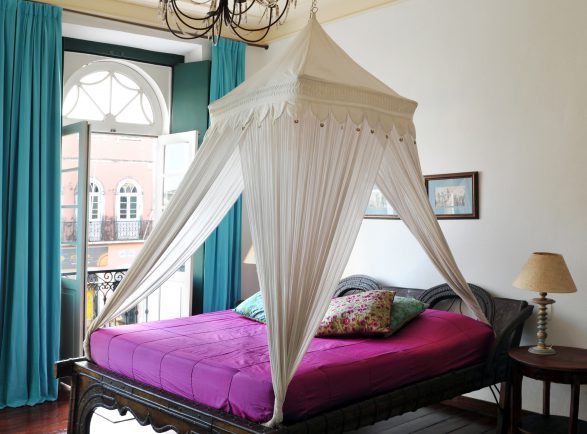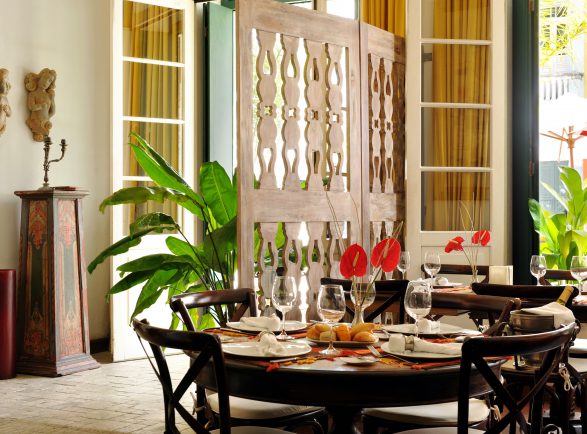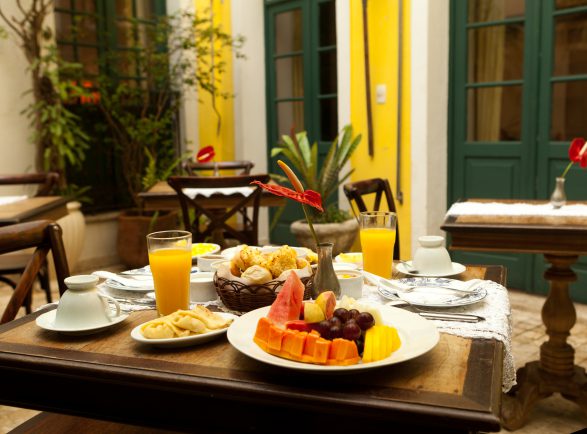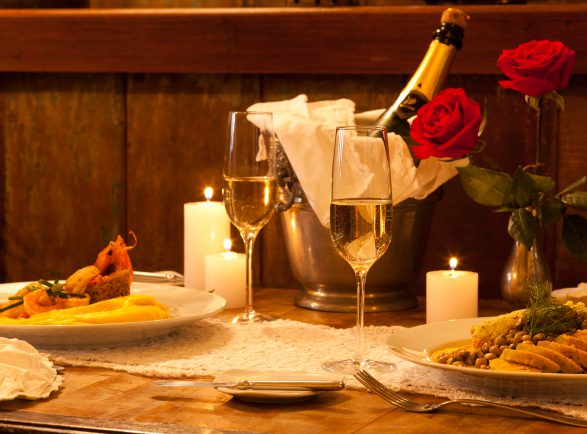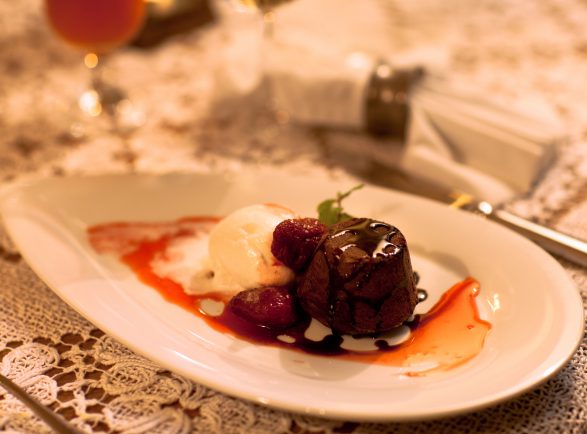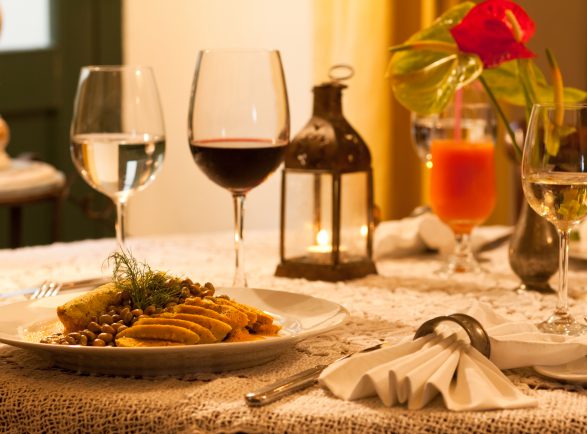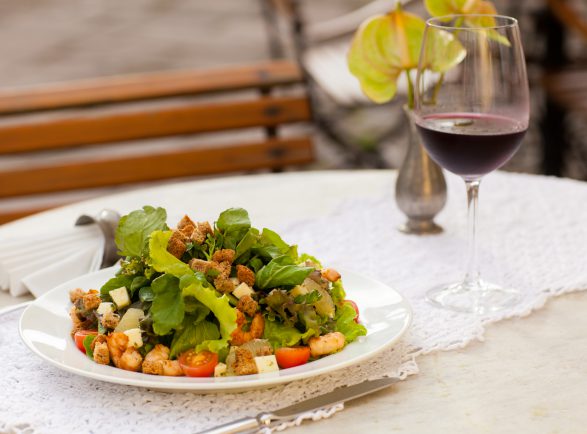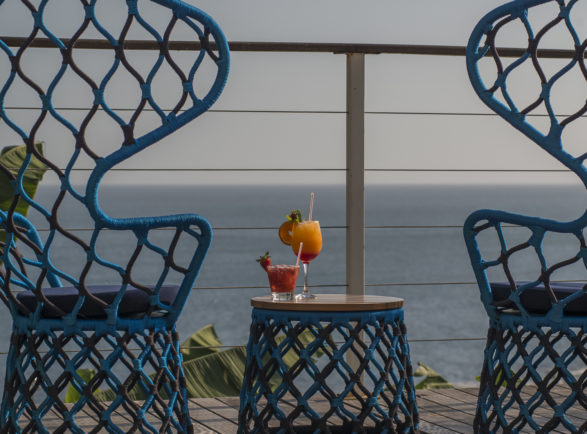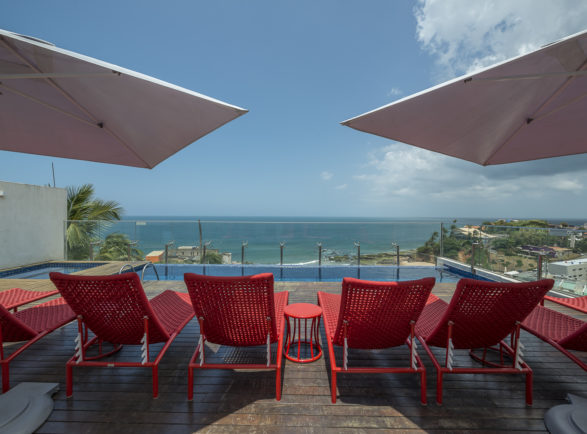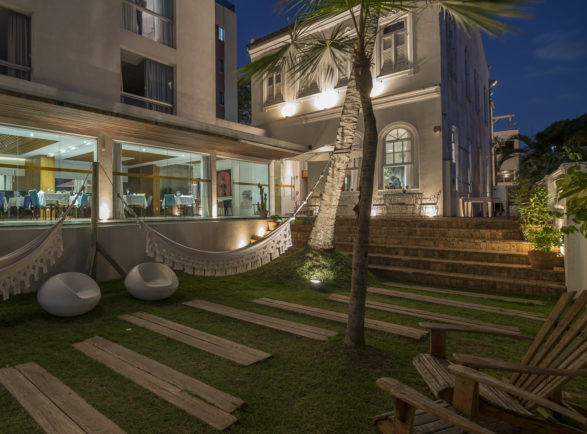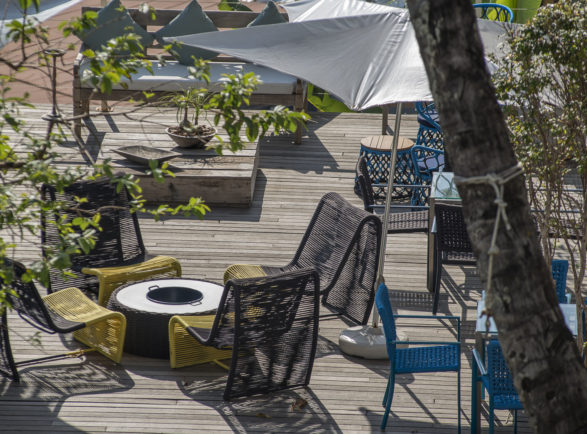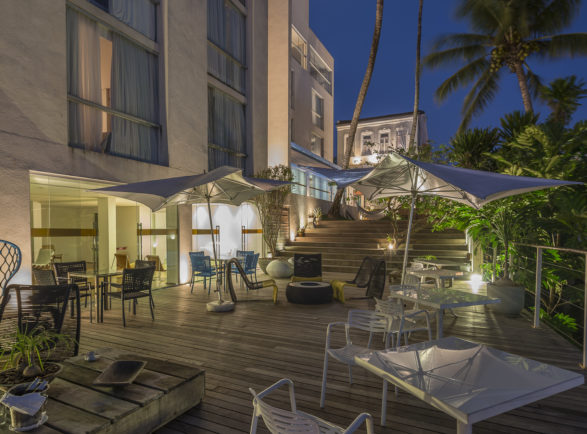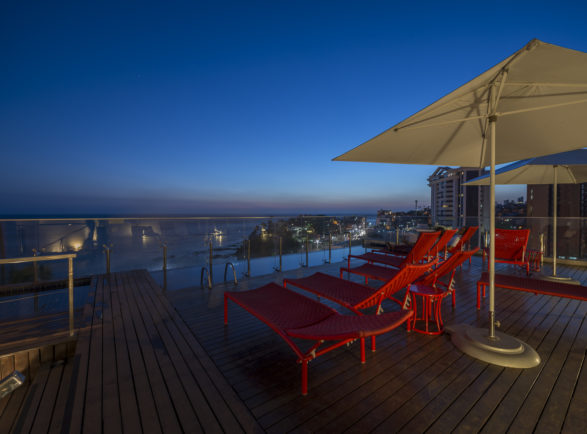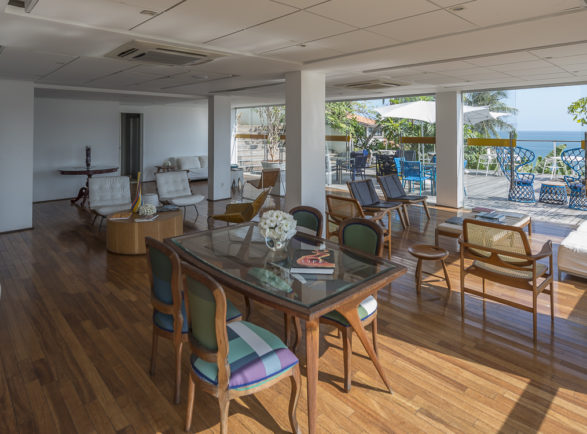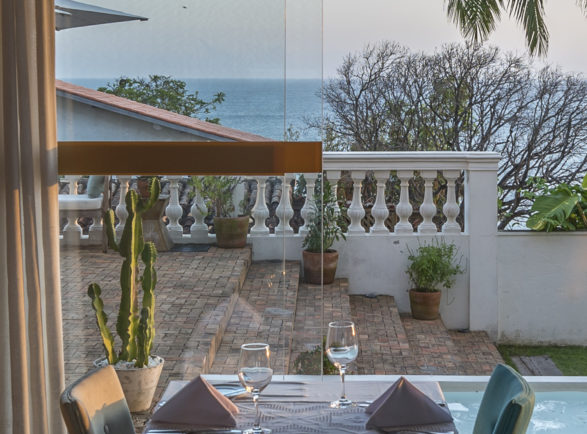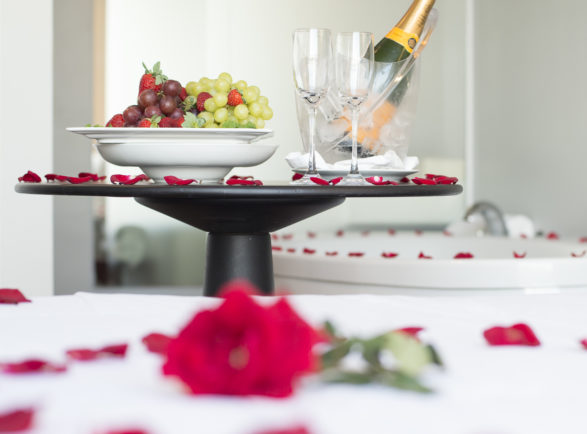 Aram Yami Hotel Boutique. Salvador Bahia . Foto divulgação
1
2
3
4
5
6
7
8
9
10
11
12
13
14
15
16
17
18
19
20
21
22
23
24
25
26
27
28
29
30
31
32
33
34
35
36
37
38
39
40
41
42
43
44
45
46
47
48
49
50
51
52
53
54
54