Have a nice meal where eating is having a sensory experience
Gastronomy has long since ceased to be just an act of eating and has become an event, the main program, turning into a sensory experience. Therefore, in this itinerary, we gather places that, besides serving tasty meals, are also charming, either by their location or by the process of preparing the dishes.
A wonderful restaurant on an island!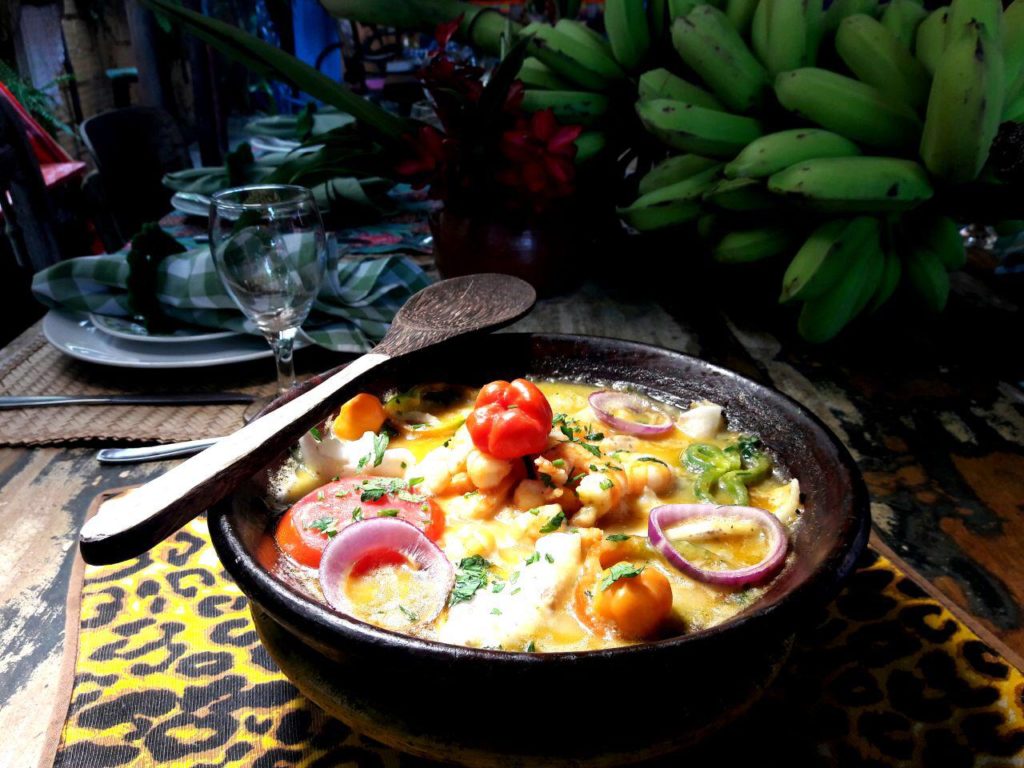 Restaurante da Preta is one of those hiding places in All Saints Bay, located on one of the most beautiful islands in the bay, Ilha dos Frades. The restaurant is located on Ponta de Nossa Senhora de Guadalupe beach, one of the five Blue Flag beaches of Brazil, a symbol of environmental preservation.
Eating in Preta is part of a beautiful program, since the boat trip from Salvador, which guarantees beautiful horizons, to the walk on the beach of white sand and crystal clear waters. When you get to the restaurant, you will feel like living there, so beautiful it is. All decorated with antiques, crafts, colorful umbrellas, everything prepared with great care to receive customers. When your meal arrives, it's like you're going on another trip, because the flavors seem to take you to another place. Our tip is the shrimp octopus moqueca. For dessert, the green coconut ice cream with tapioca and honey of sugar cane juice. Finally, a pineapple tea with honey, cloves, cinnamon and ginger. Go with time, or rather: lose track of time…
Service
Restaurante da Preta
Address: Ponta de Nossa Senhora de Guadalupe Beach, Ilha dos Frades, Salvador.
Phone #: (71) 99326-7461 – with reservations only.
Tasty dishes, amazing drinks in a seafront lounge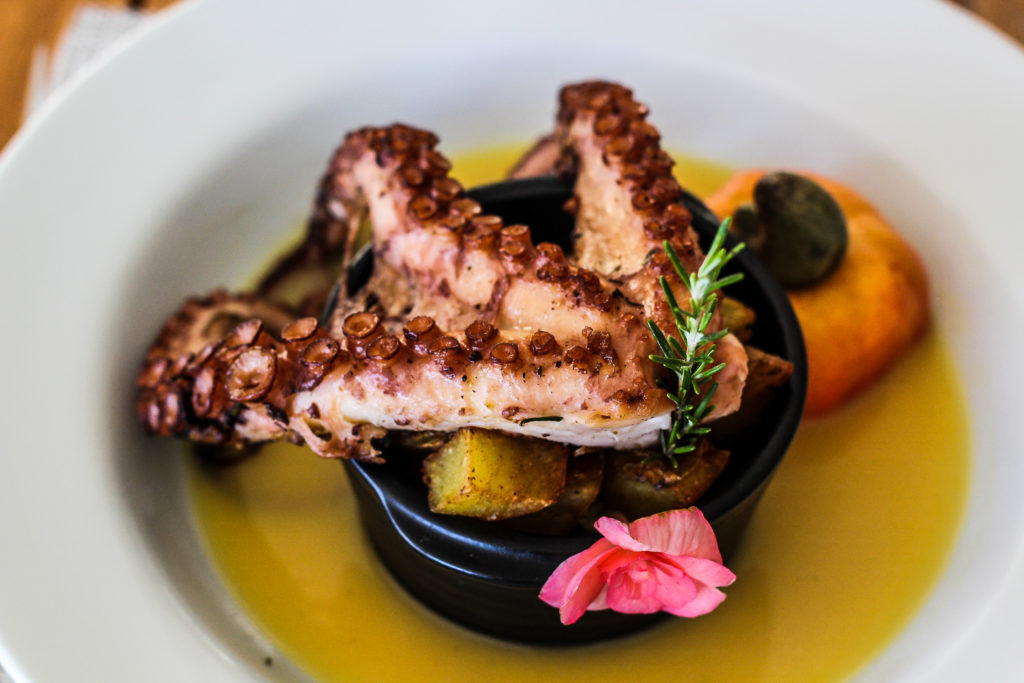 Facing Buracão beach in Rio Vermelho, Blue Praia Bar has recently opened a premium space, the Blue Terrace. The window all around the lounge has stunning views between the coconut trees and the sea, and the impeccable decor with sofas and tables makes the establishment an ideal place to relax, hear the sound of the sea and enjoy the cuisine developed just for moments like these.
The Blue Terrace carries much of the vibe from the Blue Beach Bar, which is a charming, exclusive concept bar, not a club or an "extension of the beach", even though it has its own access to the beautiful Buracão Beach. Enjoy the moment and the nice breeze and order a drink of Gin with Hibiscus that, besides being tasty, it's nice to the eyes – and to take pictures!!! To eat, order the octopus dish with cashews, the perfect combination to make your experience complete. The Terrace is a great option to close your day or start your night on a high note.
Service
Blue Terrace
Address: Rua Barro Vermelho, 310 – Rio Vermelho, Salvador – BA, 41940-340
Opening hours: Open every day from 10am to 6pm. Friday and Saturday from 10am to 8pm.
Contact: (71) 3034-3054
To eat with delight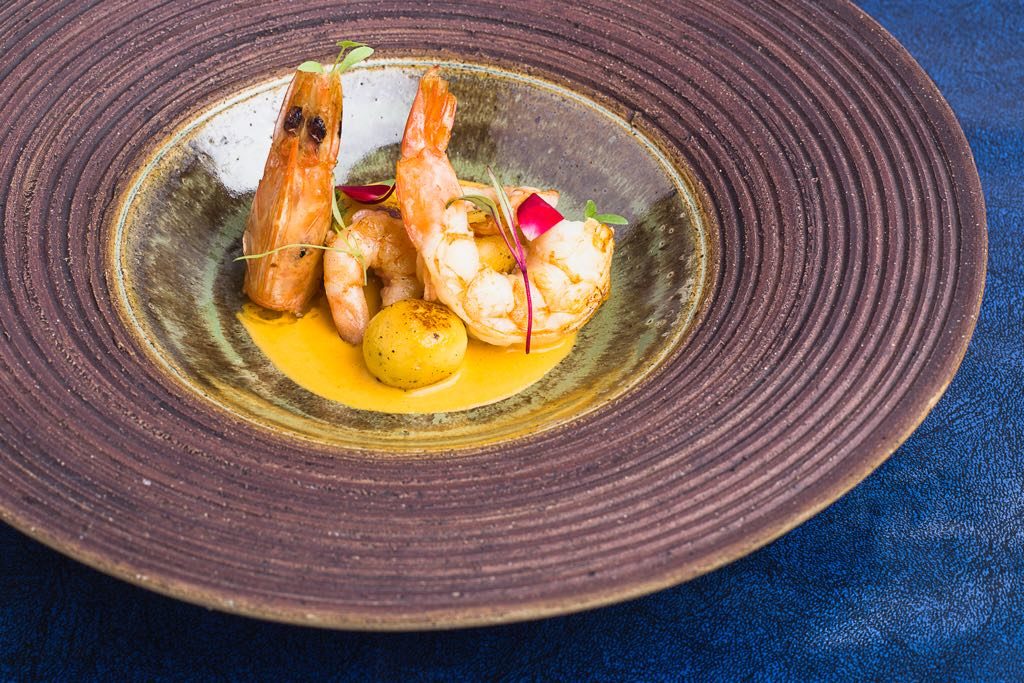 Palm oil, coconut milk, seafood, sweets and delicacies… all this is in the origin of Bahian cuisine and has inspired the concept of Origem Restaurant. The menu combines fresh ingredients that make up Bahia's heritage, famous for its table full of flavors. One option is to try the Tasting Menu, created daily by chefs Lisiane Arouca and Fabrício Lemos based on local ingredients seasonality. This menu is based on respect for seasonality, freshness and the explosion of flavors of genuinely local ingredients, allied to contemporary preparation techniques. To experience the Origem Restaurant, it is essential to make a reservation. So call, schedule and be prepared to be delighted.
Service
Origem Restaurant
Address: Alameda das Algarobas, 74 – Pituba, Salvador – BA, 41820-500
Opening hours: Tuesday to Saturday, from 7:30 pm to 12am.
Important: reservations only. Phone #: (71) 99202-4587
It feels like grandma's house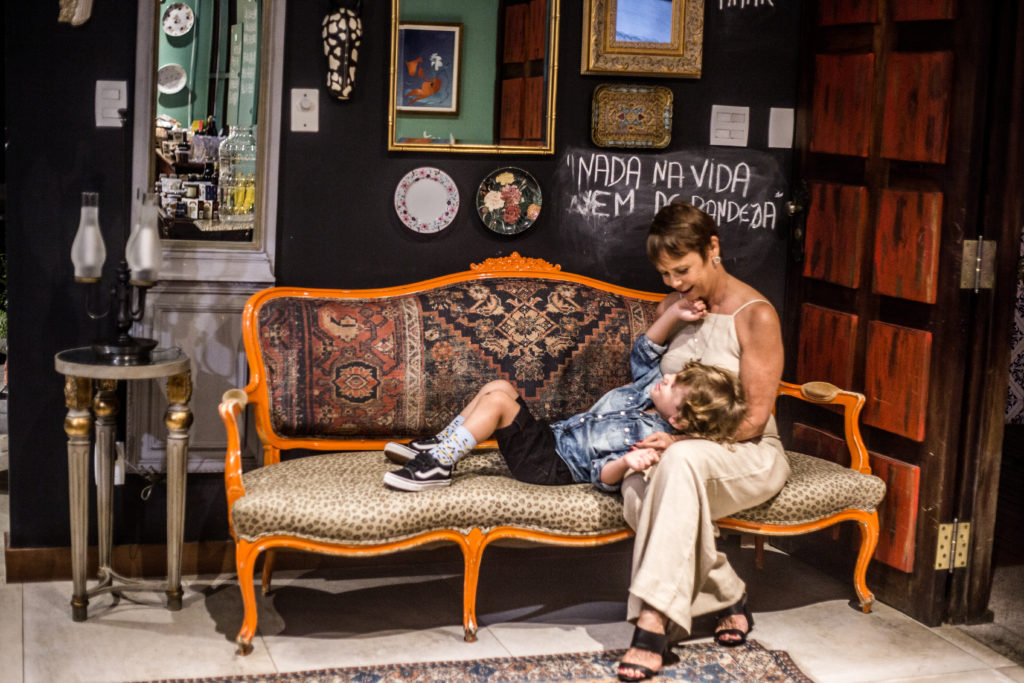 Solange Café, better known as Solange Biscoitos Finos, is one of those places that look like home, where you want to live. Decorated with great taste, offering products from different places in Brazil and an excellent service, it has become the destination for those who want to have a good time having a coffee, eating a cupcake and having a good conversation.
The delicacies were inspired by the owner's grandmother's cookbook. She started making the sequilhos and all the biscuits from that culinary collection that was so appreciated by the whole family. Since then, orders have been arriving frequently and that's how the Solange Café was born. Besides the main hall, there is a second floor where corporate events, celebrations or other previously scheduled events can be held. Time has passed, but the biscuits remain exactly the same as those taught by the family, in shape and flavor.
Service
Solange Biscoitos
Rua da Paz, Graça.
@solangebiscuits
Turning a meal into sensory experience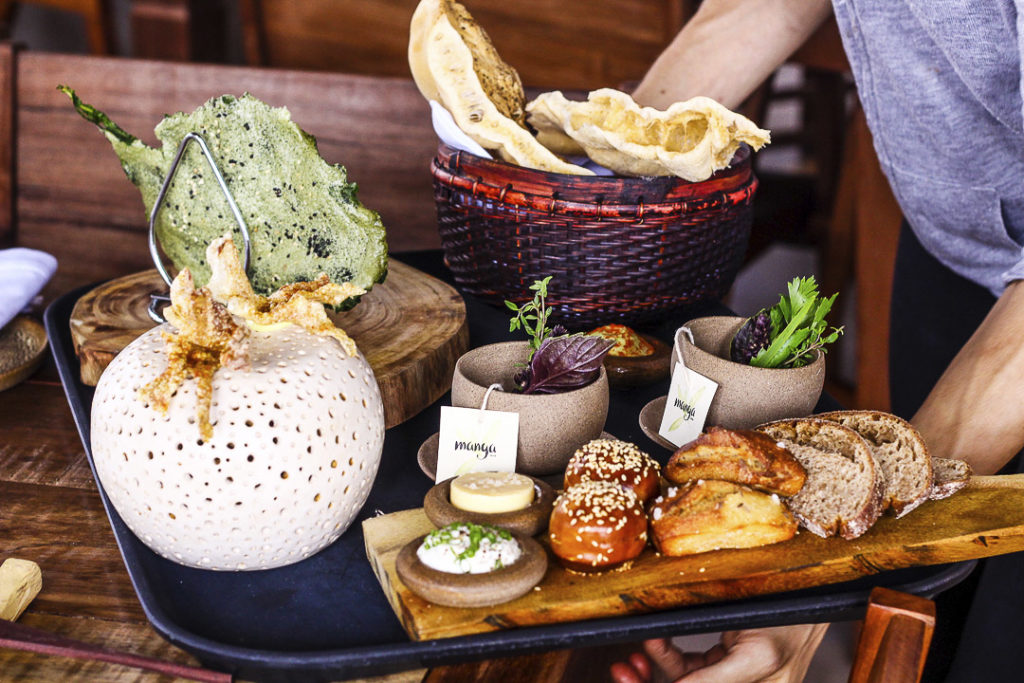 Manga restaurant is a gastronomic experience that reflects the life and dreams of chefs Katrin and Dante Bassi. She was born in Germany and he was born in Salvador. They went through great professional experiences and met while working at D.O.M (chef Alex Atala's restaurant) in São Paulo, he as sous chef and she as menu chef. It is also from there the partnership with the Bahian Pedro Mesquita, today sous chef of Manga.
With souls that belong to the world, they have set up a full tasting menu. The menu is a surprise and tailored to the tastes and restrictions of each customer – Yes! When you make a reservation, you can tell what you can and cannot eat, such as gluten, lactose, and the like.
The creations are authorial, such as the curious dish of fried chicken feet with avocado cream and paprika, which takes approximately 12 hours to be ready. Manga Restaurant values organic foods of good quality and homemade processes such as the art of charcuterie with salami and other sausages. The restaurant produces bread and ice cream, as well as its own dry-ripened meats.
Service
Manga Restaurant
Address: Rua Professora Almerinda Dultra, 40, Rio Vermelho – Salvador.
Reference: in front of the Church of Our Lady of Santana
Opening hours: on Monday and Tuesday it's closed. Wednesday and Thursday: from 6pm to 11pm (bar) / from 7pm to 11pm (restaurant). Friday and Saturday (lunch): from 12pm to 3pm. Friday and Saturday (night): from 6pm to 12am (bar) / from 7pm to 12am (restaurant). Sunday (lunch): from 12pm to 4:30pm.
Excellent service and food in the bistro and creative drinks in the trendy bar!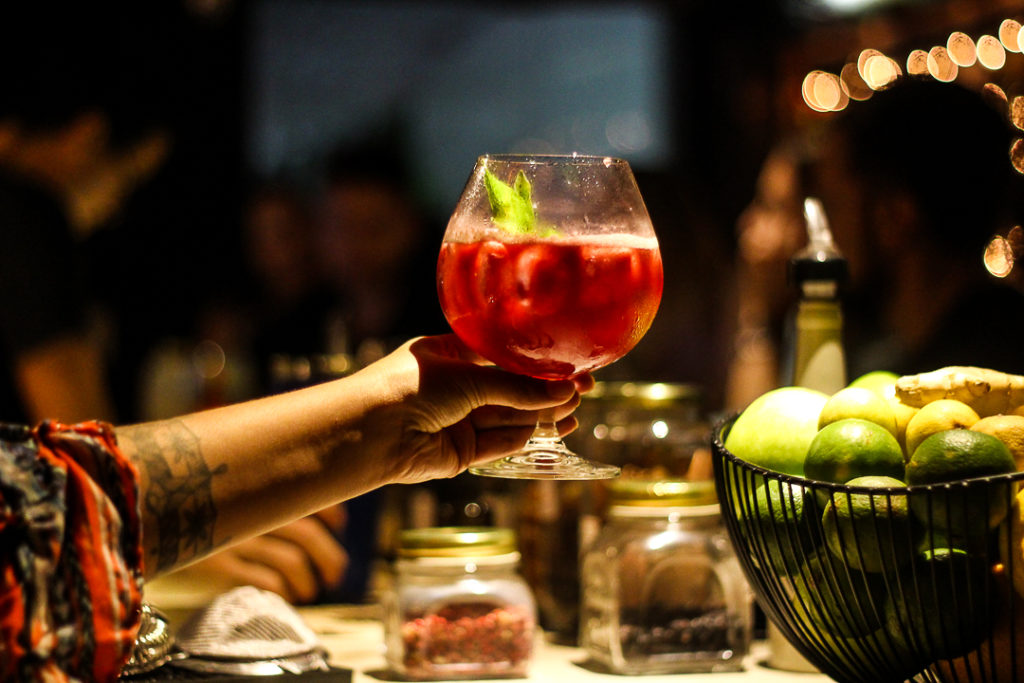 At LarriQuerrí, a little bistro of the Guerra family, the menu is written on the board. The chef and matriarch Rosa personally prepares the portion and even helps you to harmonize your dish with the wine. On the menu, a delicious tagliarini noodle in gorgonzola sauce with raisins and nuts awaits you. For dessert, artisanal coconut ice cream, watered with wine reduction made with Jurubeba Leão do Norte, leaves the kitchen with peanut bran and salt flower.
Next door, small but very busy, the Larribar is a great choice to start the evening before dinner. With only one counter – wonderful, by the way – the place offers good and creative drinks and snacks. The service is friendly (the bartenders are very gentle), the decoration is beautiful and modern.
Service
LarriQuerrí
Address: Alexandre Fernandes Square, 26, Garcia, Salvador-BA, 40100-130, Brazil
Reservations are required a few days in advance!
Phone #: 71 3043-0934
Larri Bar
Address: Alexandre Fernandes Square, 160, Garcia, Salvador-BA, 40100-130, Brazil
Phone #: 71 3263-5632
Charm and simplicity in Carmo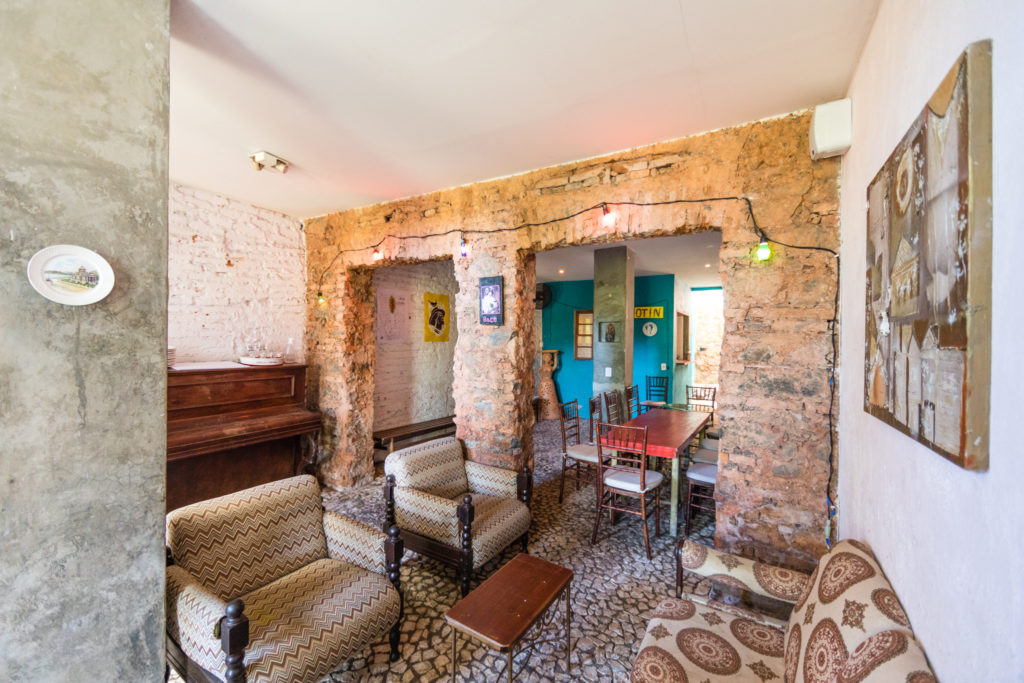 The Brazilian-food Poró restaurant has an ambiance that mixes colorful umbrellas and flowers in a burst of colors that harmonize with the flavors of the menu. The atmosphere is very pleasant and it is in one of Salvador's coolest neighborhoods, Santo Antônio Além do Carmo, in the Historic Center.
The food is authentic and very good. Highlight for the starters and the Costelinha Bêbada, which comes with two strips of pork ribs roasted in caipirinha accompanied by fried sweet potato, farofa and sautéed green cabbage. And the fresh grilled sea bass with yam vatapá. The fillet is also an excellent option. Finish with the delicious banana dessert with cinnamon ice cream.
Service
Poró Restaurant
Rua do Carmo, 13 – Santo Antônio Além do Carmo, Salvador – BA, 40301-380
Opening hours: Tuesday to Sunday, from 12pm to 4pm and from 7pm to 11pm.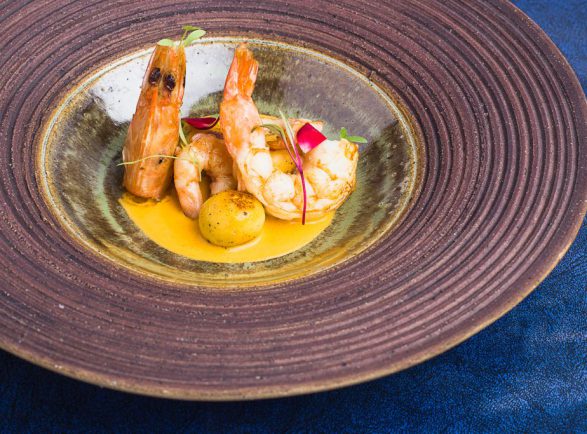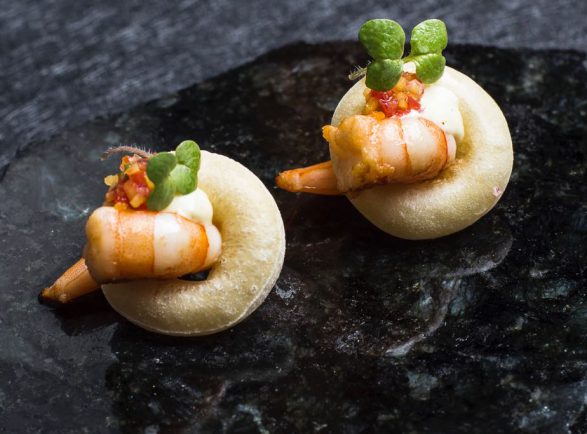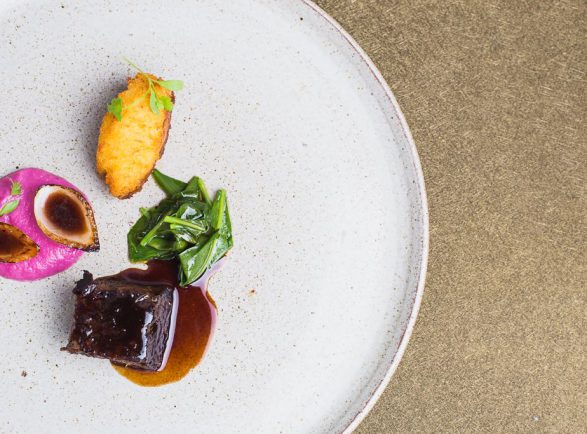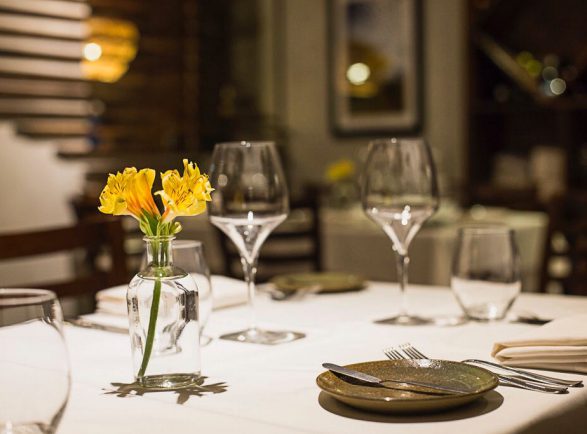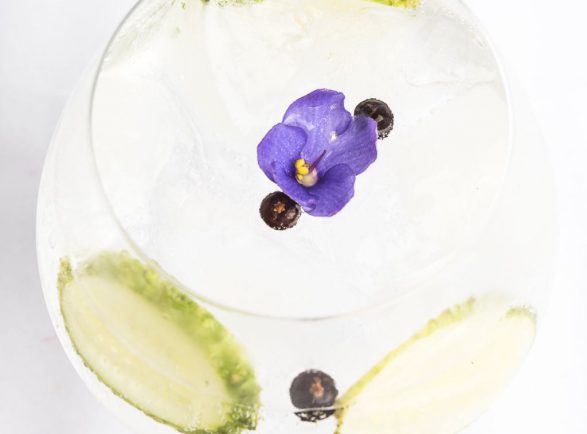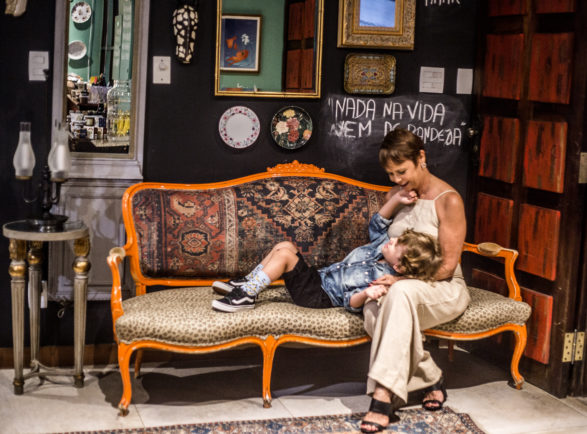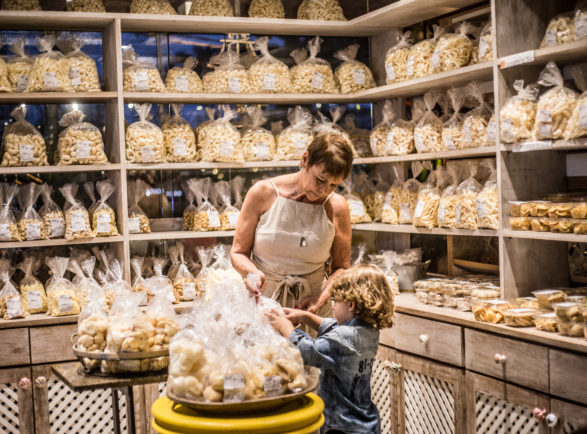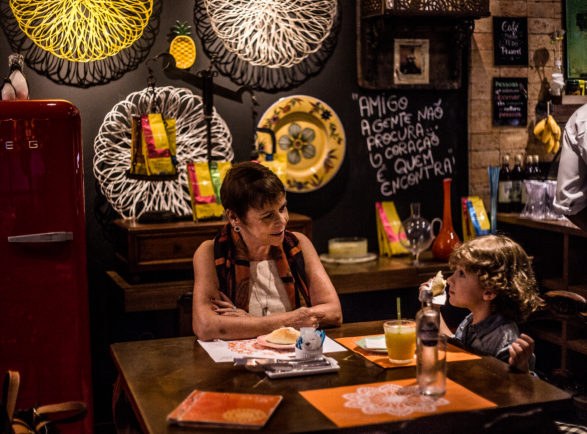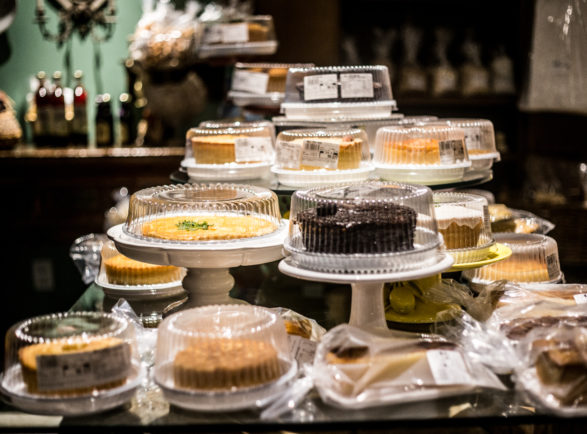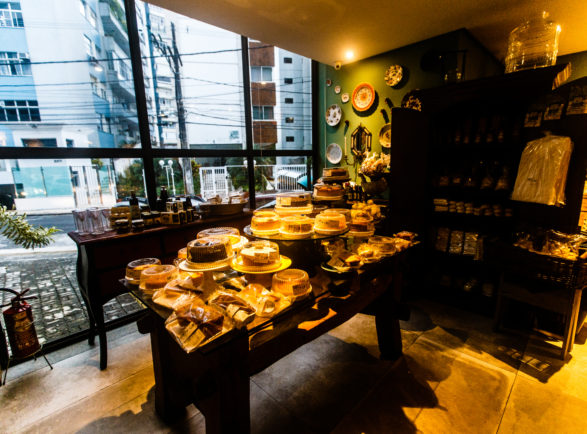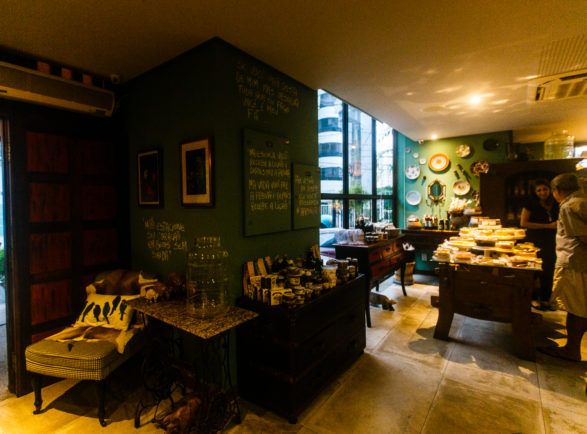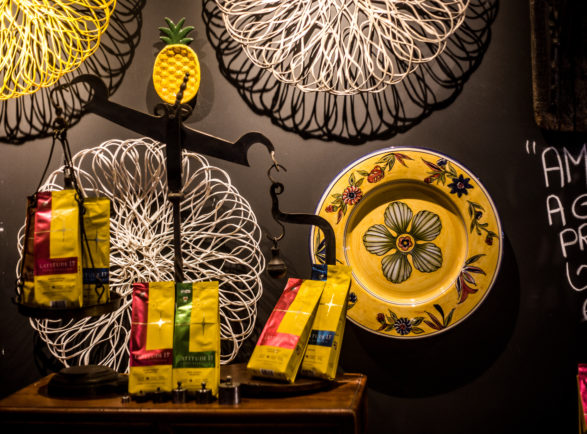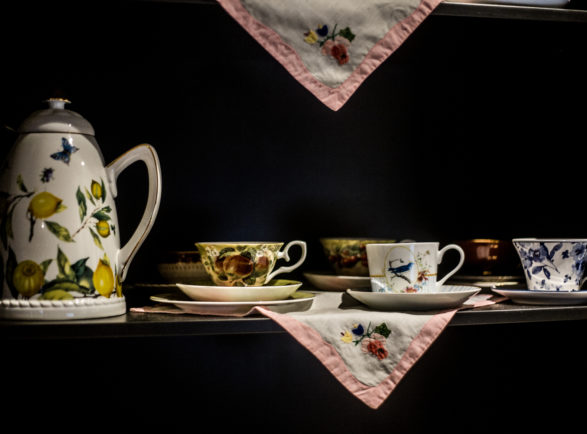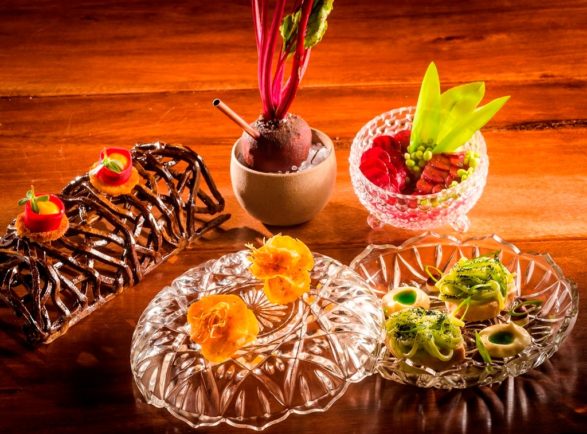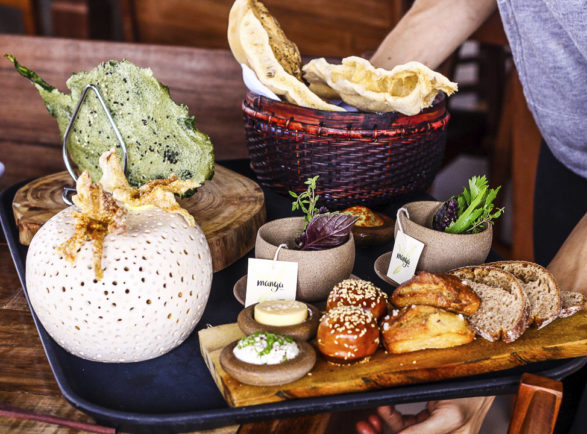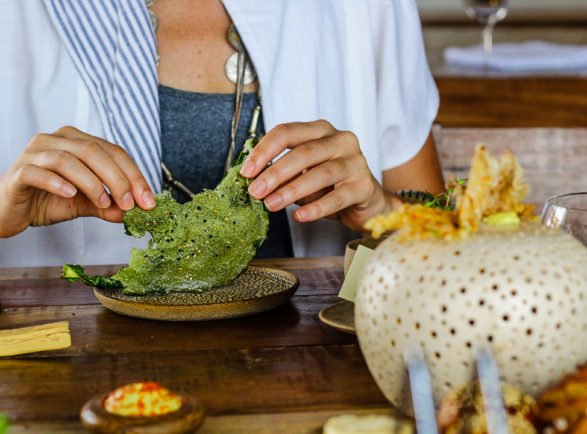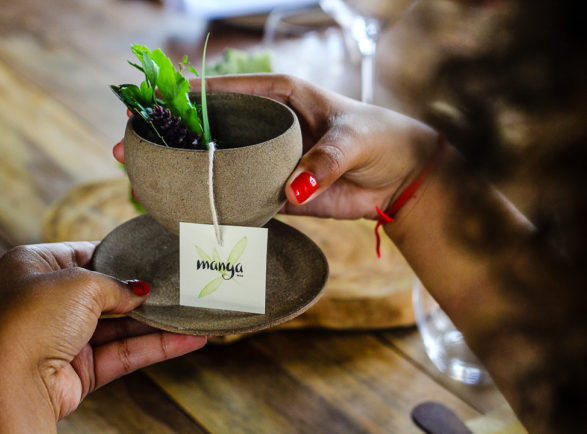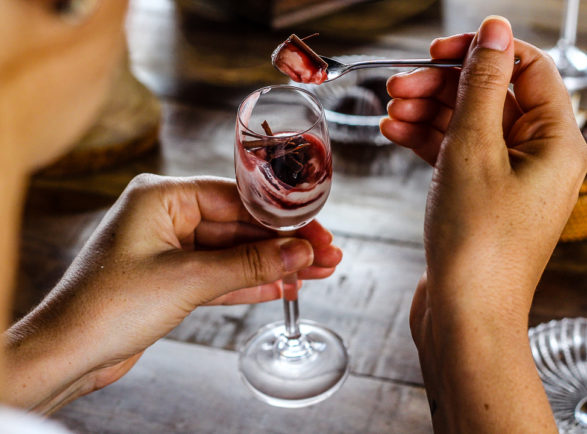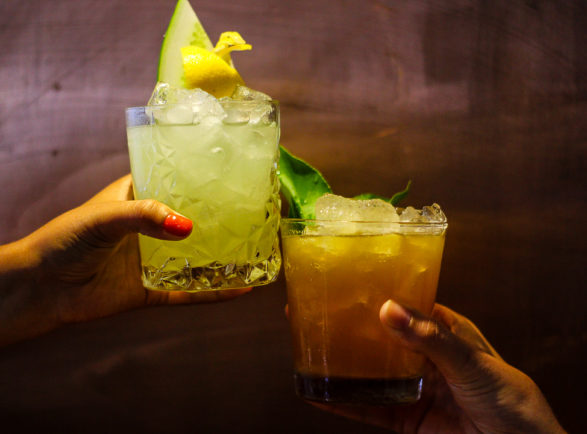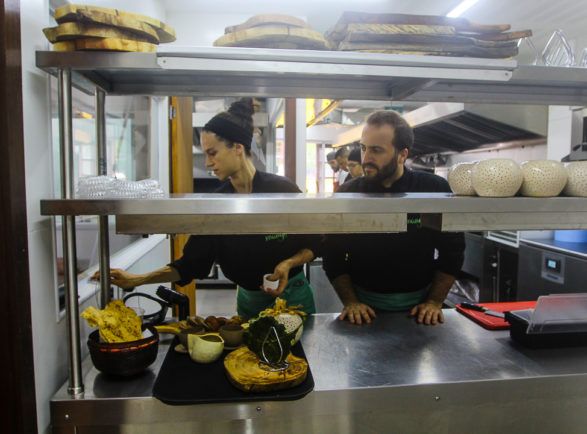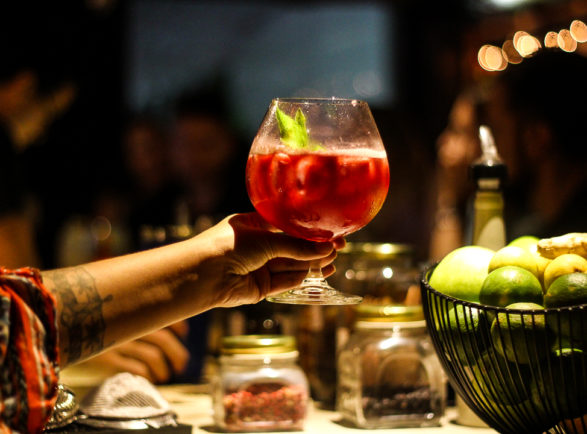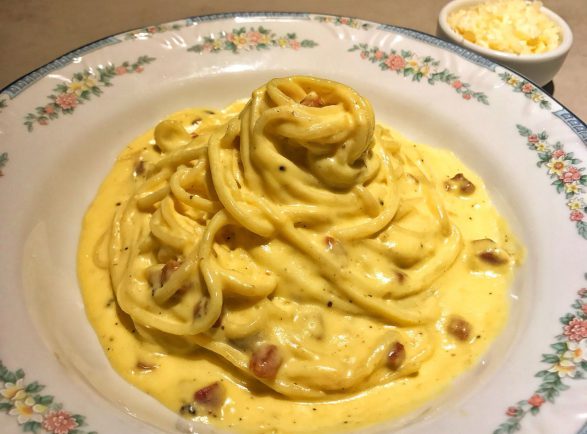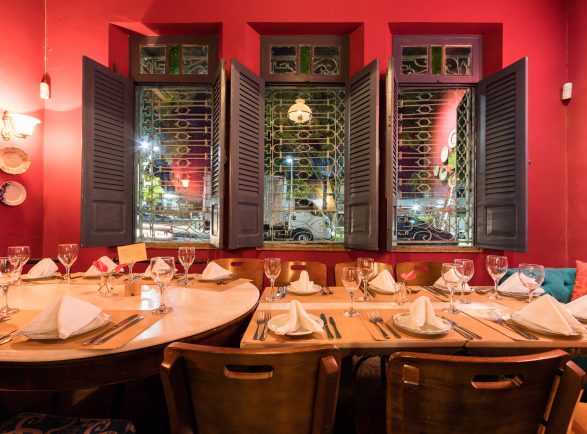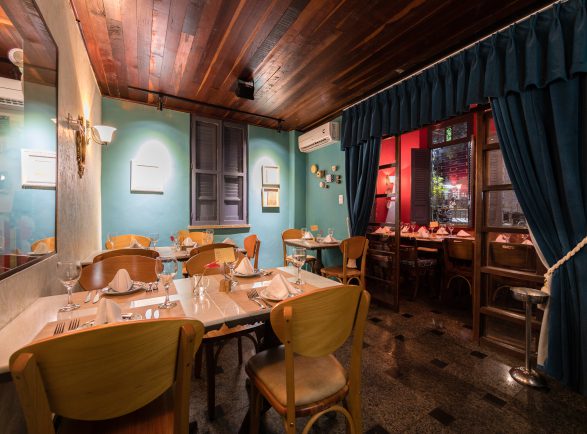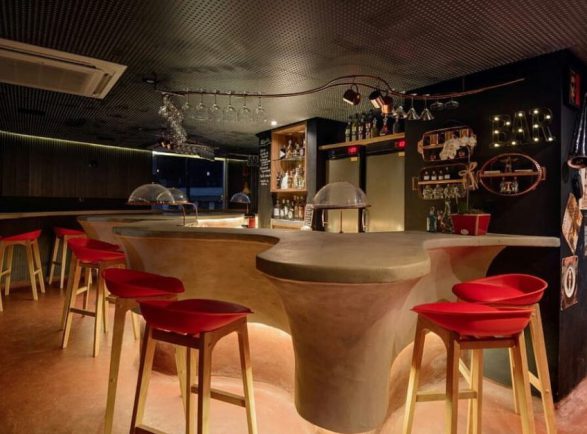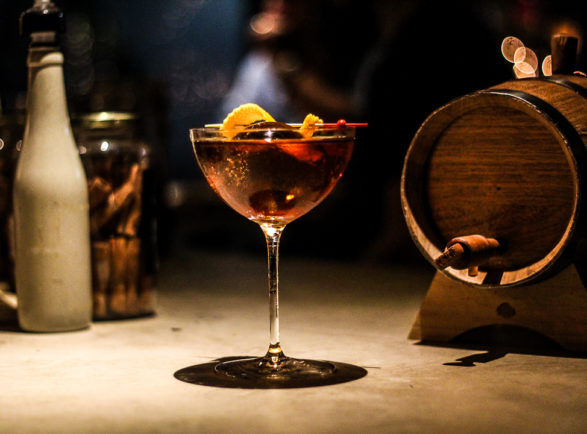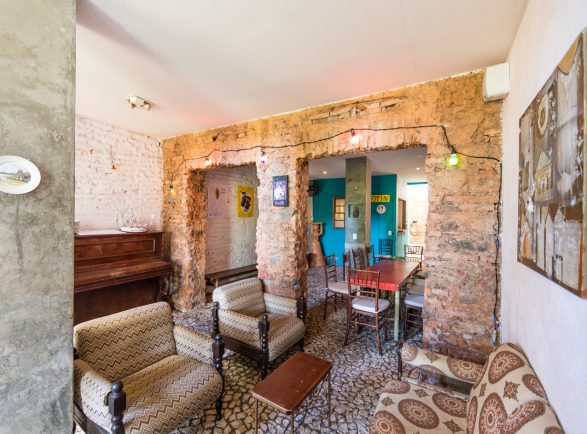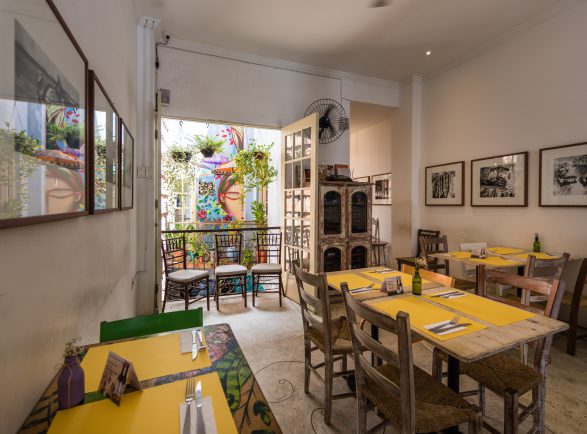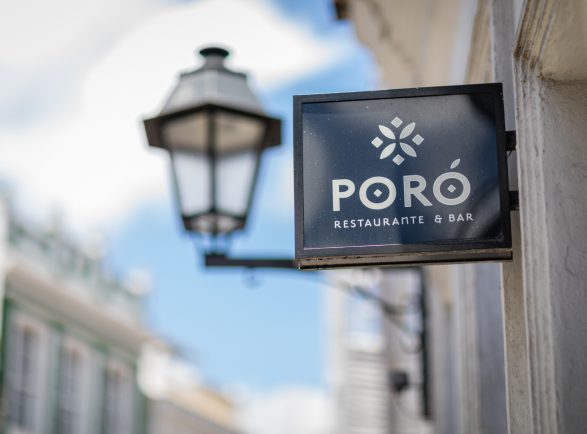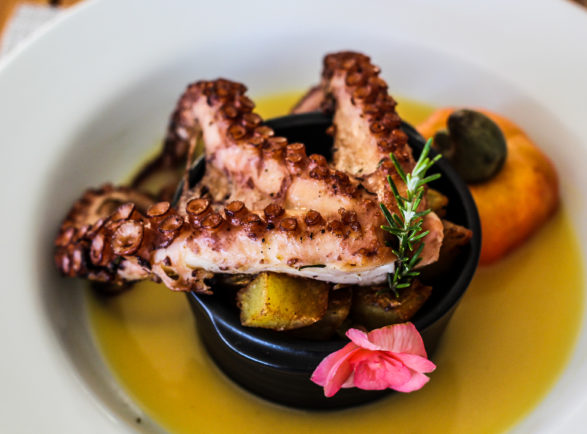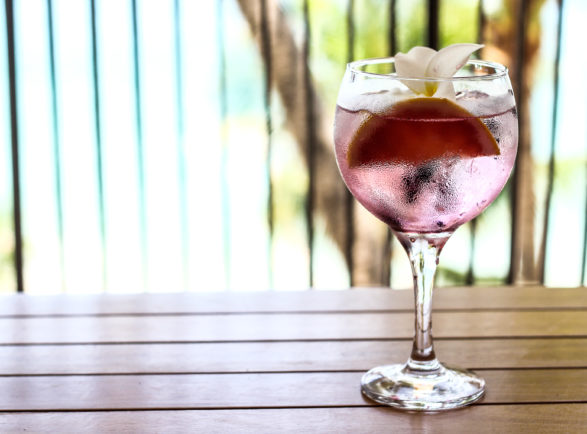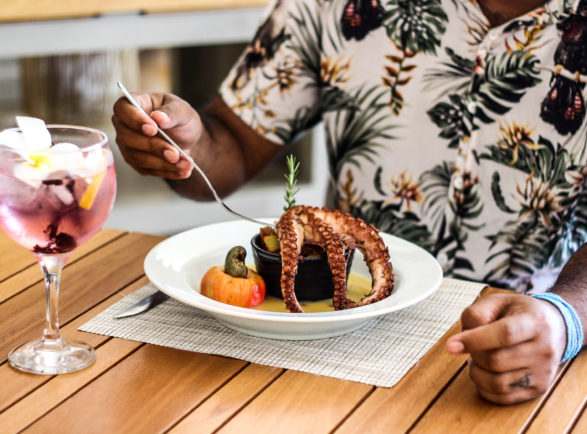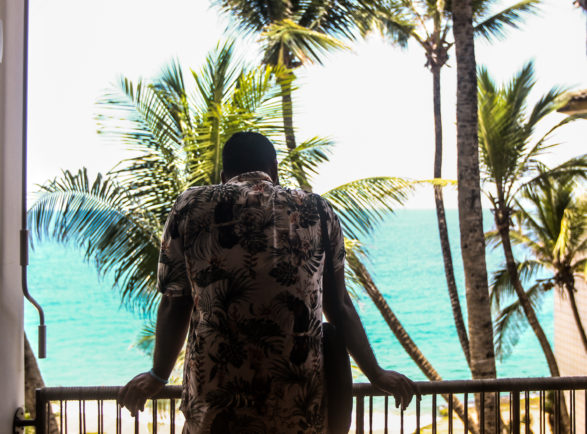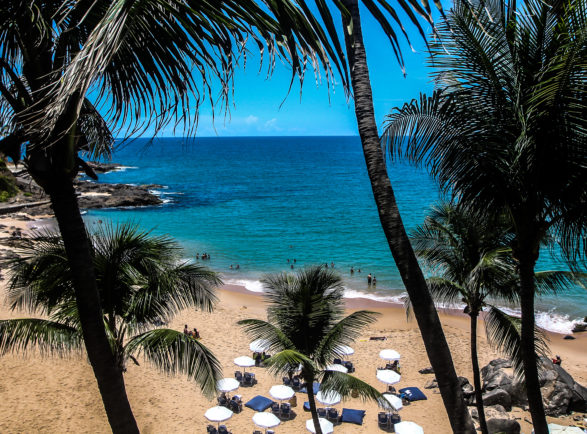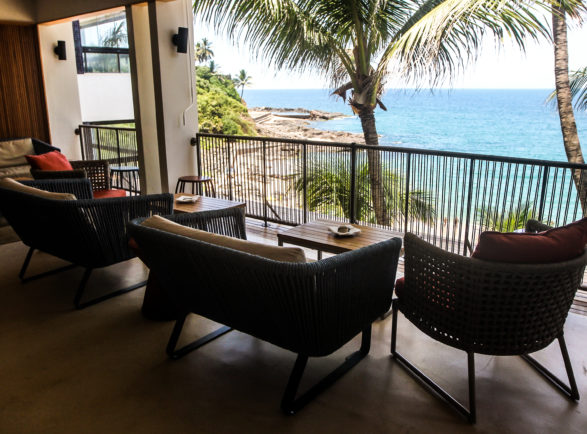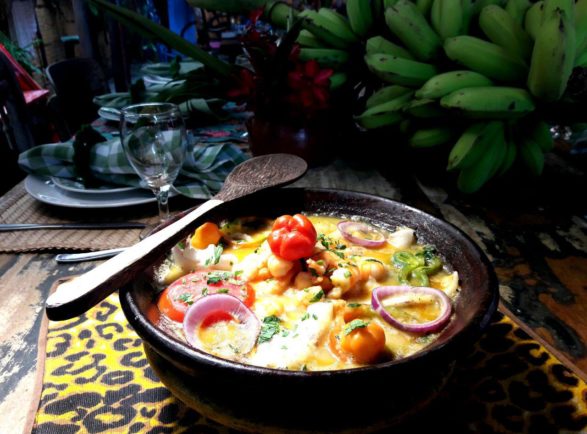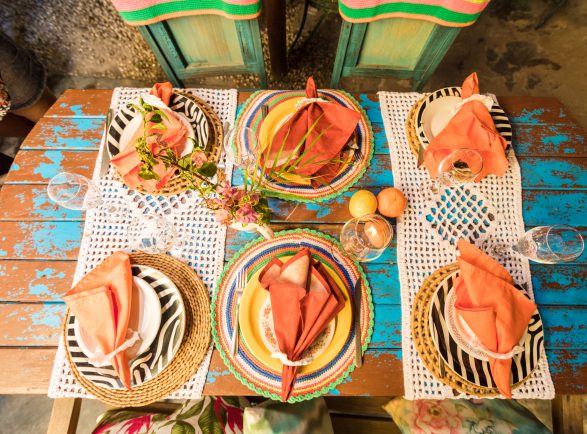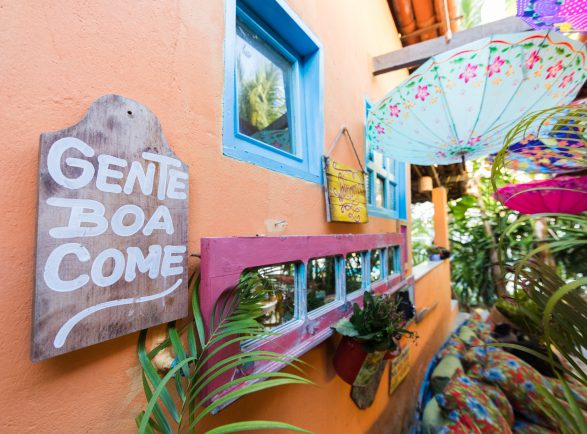 Restaurante Origem. Foto: Assessoria
1
2
3
4
5
6
7
8
9
10
11
12
13
14
15
16
17
18
19
20
21
22
23
24
25
26
27
28
29
30
31
32
33
34
35
36
37
38
39
40
40