Explore your beach style
Experience new moments that go beyond an ordinary day at a beach bar
With the exuberant view of Buracão Beach, in Rio Vermelho, one of Salvador's most lively neighborhoods, is the Blue Praia Bar. Take the opportunity to go in a very stylish look so you will match the composition! The ambience is beautiful, with its trellis gazebos, tables on the porch, the waterfront lounges, Balinese beds and beach kit. All very fluid and cozy with tables for friends or to enjoy the romantic air and go only as a couple. Beautiful view, good service and tasty food.
Elected by Veja Comer & Beber 2019 as one of Salvador's best drink cards, Blue Praia Bar offers six inviting, relaxed and cozy environments. You can choose enjoying Balinese beds, enjoying the tables with your feet in the sand, experiencing one of the cabins with friends or enjoying the vibe at the tables by the sea.
The place has an entrance through the sand, but prepare a post-beach clothing: it is forbidden to enter in swimwear. The location is super cute and charming, the simplicity of a vacation home typical design and the sophisticated service are the composition of a perfect beach day marked with style. A good choice is the Calamares dish (crispy squid rings and lemon). Just steps from the sand, the clients settle in Balinese beds and toast with aperol spritz, in a very nice place, perfect for a charming itinerary in Salvador.
The contemporary gastronomy style gets a touch of Bahia, with flagship dishes to share such as Shrimp on Tapioca or Codfish Croqueta and the delicious Afro-Bahian Arroz de Hauçá. Among the award-winning drinks, highlights include Negroni Spritz (Campari, Sparkling, Cinzano 1757, Bitters and gin), Mai Tai (Appleton State, Aged Sagatiba, Grand Marnier, Monin Orgeat and Tahiti Lime) and Matchá (Pisco, sugar syrup, tangerine or lemon juice, egg white and Angustura). Other news is French 75 (gin, champagne and melon juice) and Wild Turkey Lemonade (wild turkey, lemon, syrup and club soda).
For those who enjoy a full experience, be aware that the best DJs and music producers in town have participated in great events there, providing a lively line-up like DJs Telefunksoul, Roger N'Roll, Riffs, FreeLion, Pali and Gab Nillo, taking turns throughout the season. It's good to keep an eye on Blue's schedule. Momento Blue, for example, combines music and art at sunset, live sax and different artistic performances that combine dance and juggling. Follow this tip!
Service
Blue Praia Bar
Instagram: @bluepraiabar
Opening hours: Open every day from 10am to 8pm.
Contact: (71) 3034-3054. For reservations: (71) 9 9675-8734
Accessibility: Both entrances (either by the beach or by the street) have stairs and the environments are in levels. Most tables are traditionally tall.
We've prepared a perfect playlist for this experience. Listen now!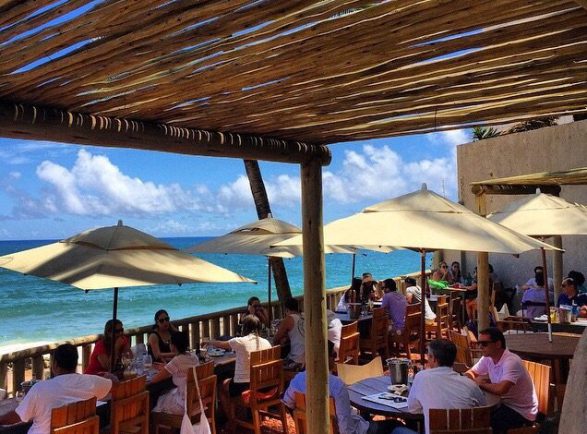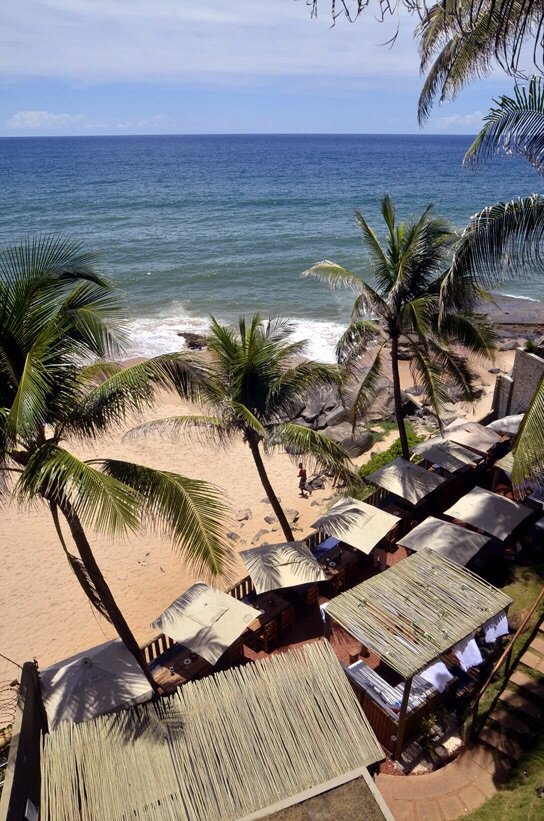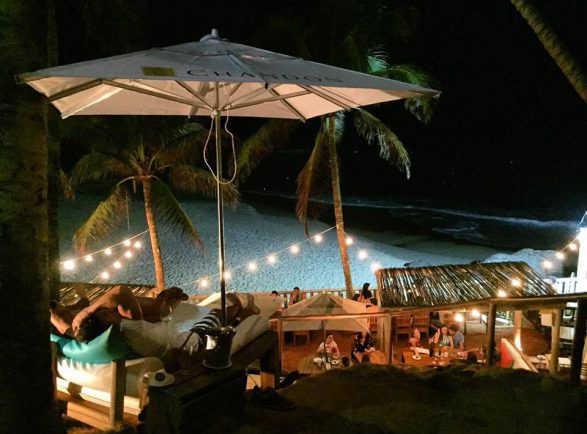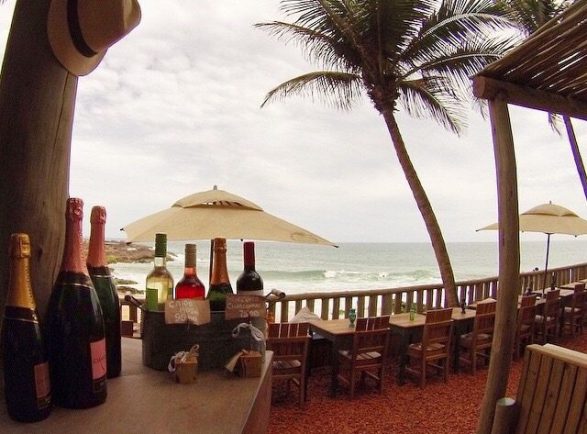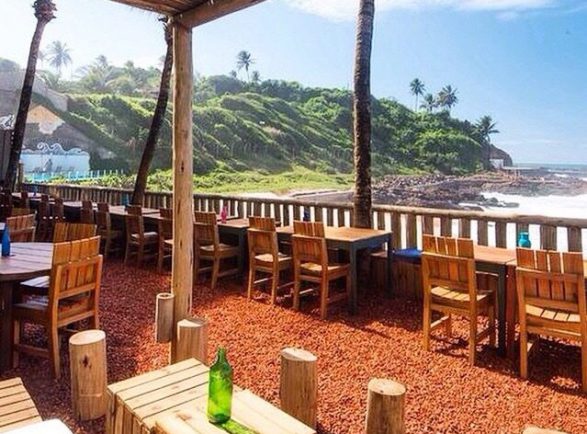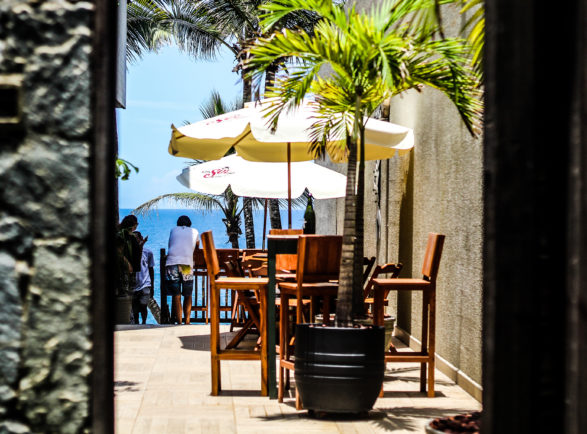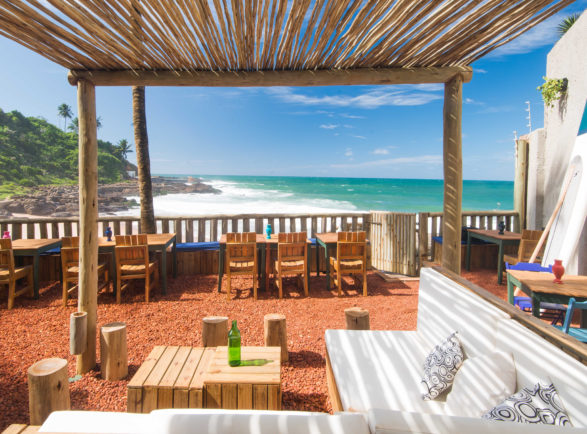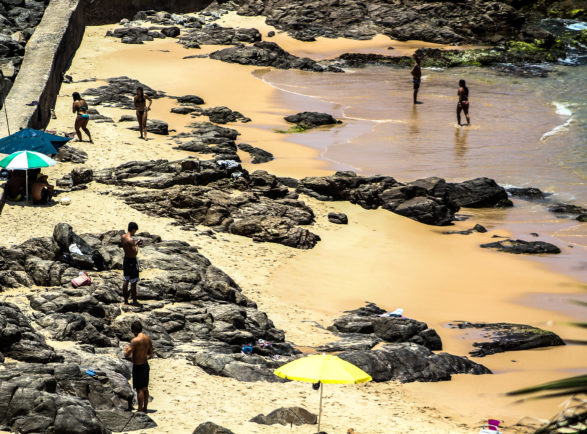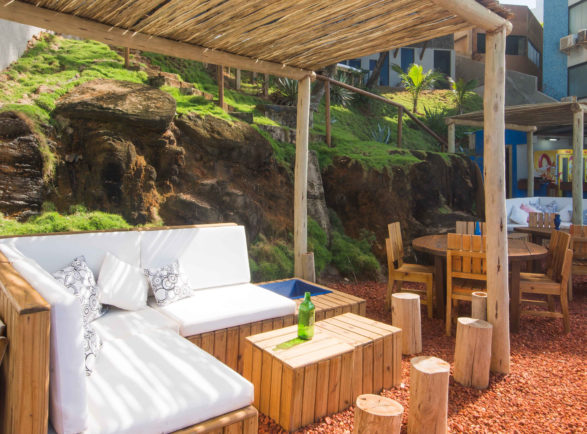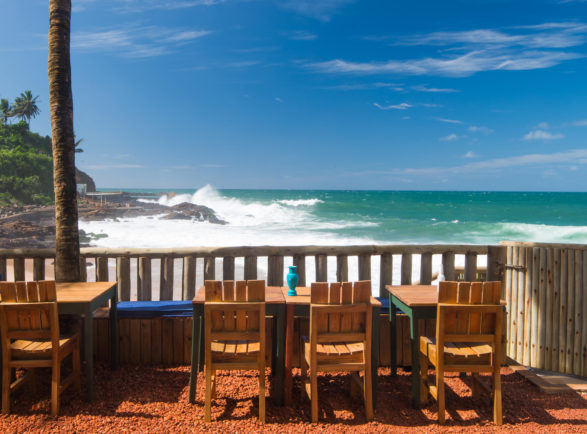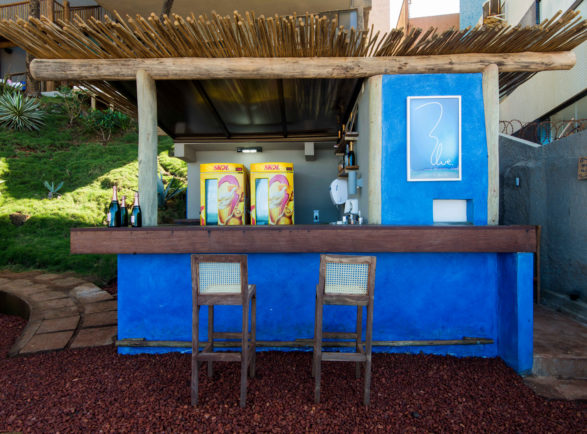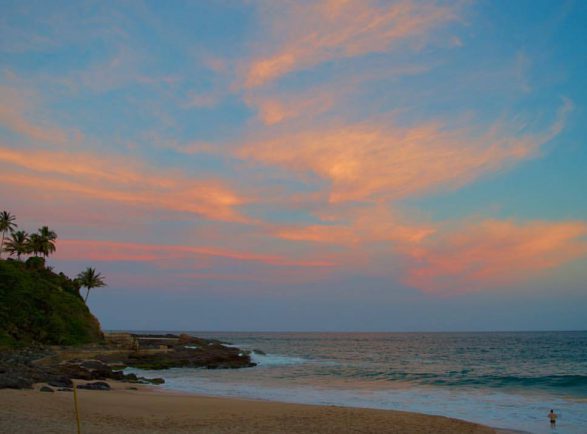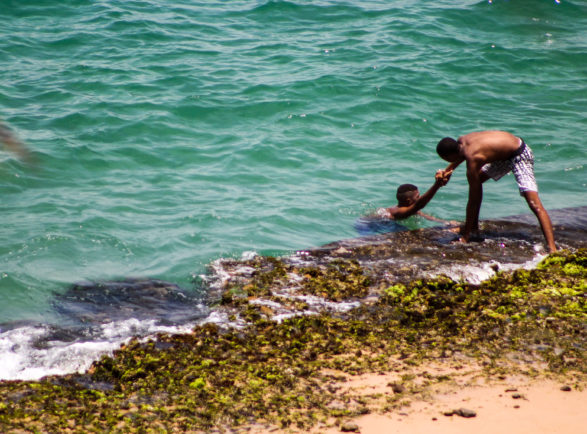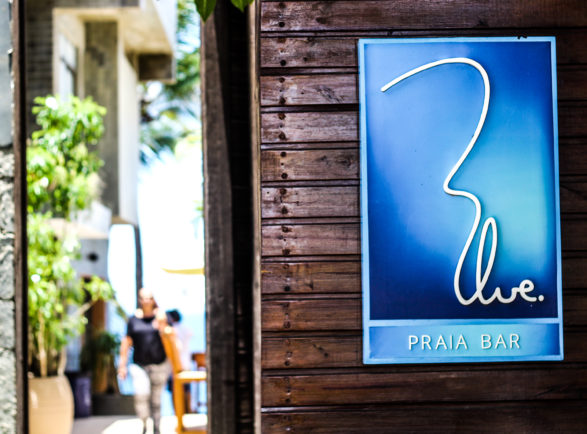 Praia do Buracão. Rio Vermelho. Blue Praia Bar. Foto: Assessoria