Beach of rough sea and little sand, but it is the favorite one in the neighborhood!
Buracão Beach is that beach enjoyed mainly by locals. The sand strip is not extensive, the sea is not calm, but people's mood is what makes the difference: it seems that everyone knows each other! There is a wall full of graffiti, and mirrors mosaics. Even the access staircase was drawn. You can rent an umbrella and let the afternoon pass by, looking at the sea.
It is good to stay tuned about the tide. Usually during winter, the sea takes the beach, leaving the stones more apparent and the sand strip short. There are always people there, but at weekends it usually gets very crowded. At the edge of the beach, there is the Blue Beach Bar, nice to get some food and a drink in the late afternoon. It is excellent for those who stay in the nearby hotels, since you can walk there, especially the hotels in Fonte do Boi Street.
Service:
Address: Rio Vermelho, Salvador-BA, 41940-360
Buracão Beach. Photos: Fábio Marconi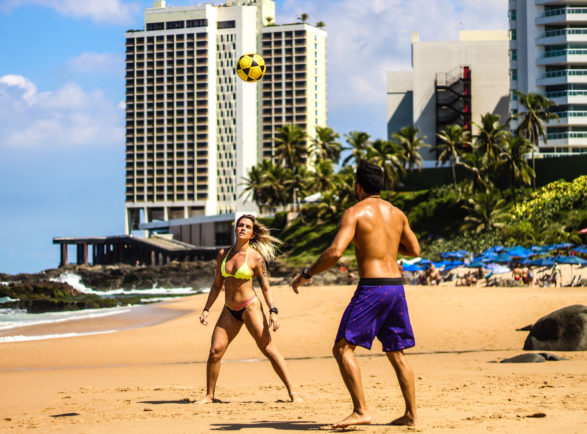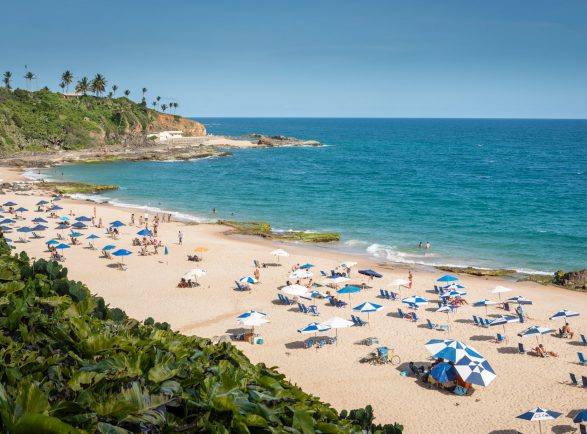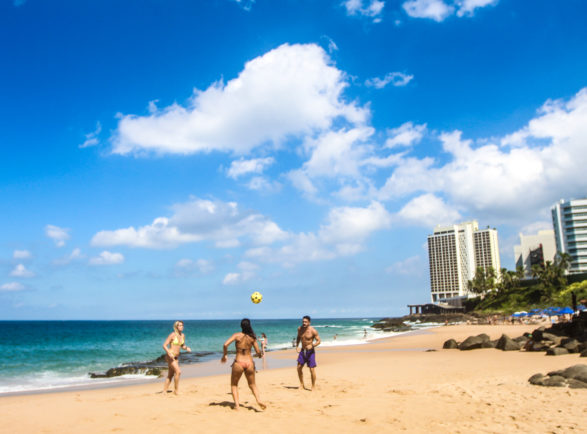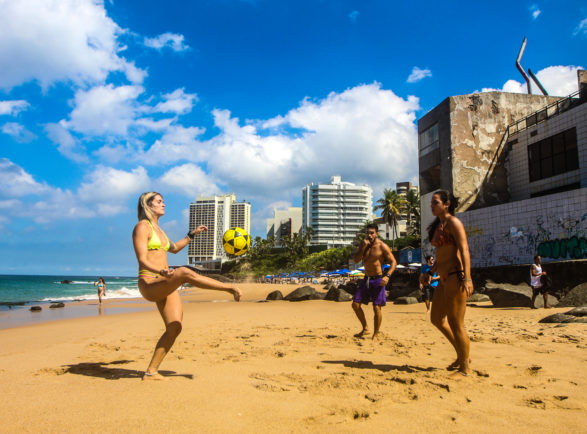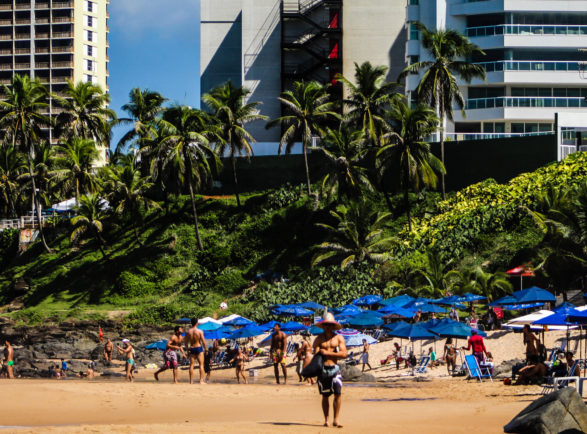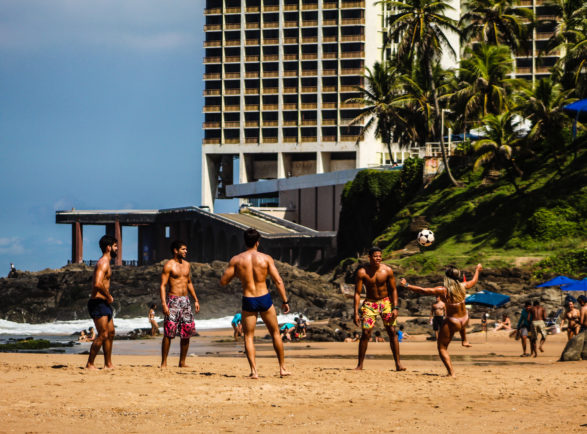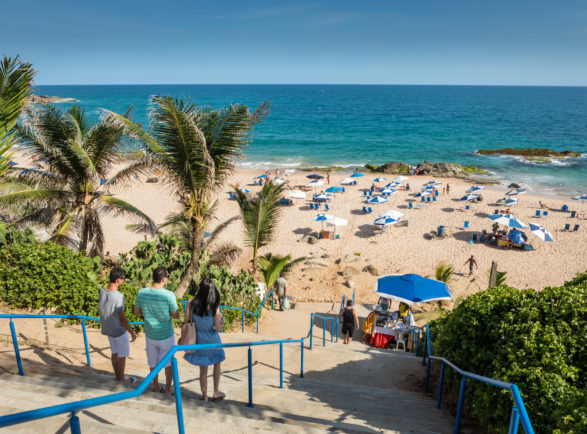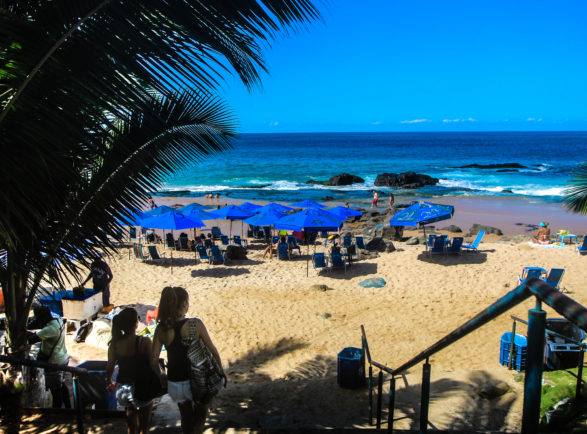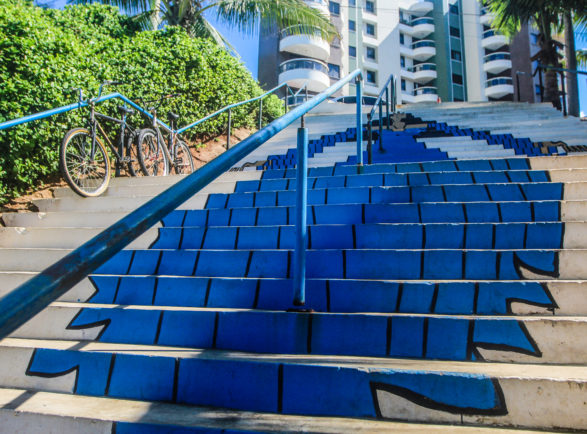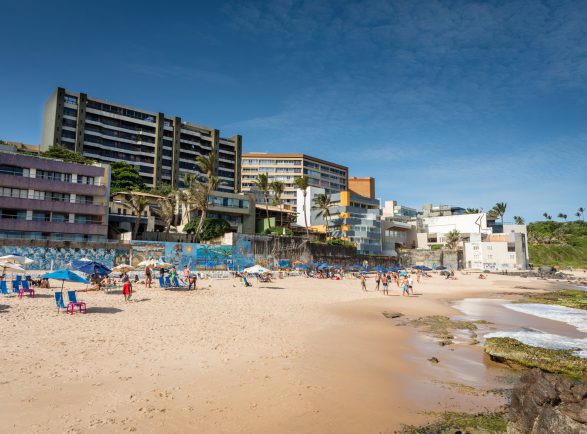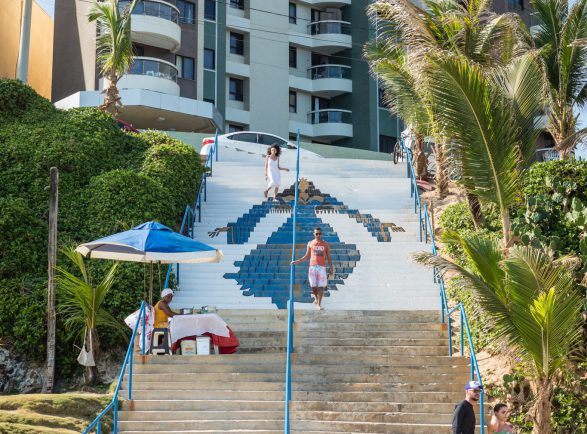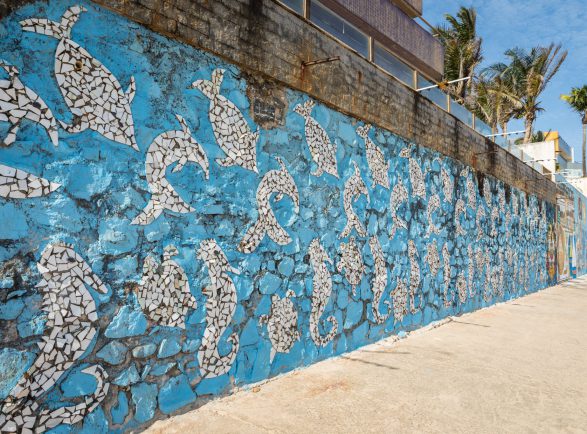 Praia do Buracão. Salvador, Bahia. Foto: Amanda Oliveira.