An observatory over the Bay sea
Between Graça and Corredor da Vitória, space is a great choice for a family outing
Who doesn't enjoy a good outdoor walk? And when this ride is accompanied by a breathtaking view? Impossible to resist. This is the proposal of Wildberger Lookout, in the neighborhood of Graça, beside the downhill to Vila Brandão. It is right next the skyscraper that bears its surname, where once existed a medieval German mansion.
The view is the place's big attraction. The immense sea of ​​the Bay, surrounded by its islands in the distance, renews the energies of those who arrive. On the left side, you can see the English Cemetery and the Church of St. Antônio Além da Barra, as well as the little houses that make up the small village below.
In the middle of the lookout, a large tree is responsible for the generous shade available to those who want to stay for a while. Couples, children and friends arrive to enjoy the view, always with cell phones ready to record the moment. A wooden stool surrounding the trunk of the tree is quite disputed. Everyone wants to protect themselves from the sun and, of course, to have a beautiful photo of this tree that has been dubbed the "Giant Bonsai".
The Church of Nossa Senhora da Vitória is just at the beginning of the dead-end street, still on Corredor da Vitória. On the way to the Wildberger Lookout, it is impossible not to notice the beauty of the building. It was built by the Portuguese in the 16th century and listed by Iphan in 2007.
Another attraction near the lookout, no doubt, is the artist Juarez Paraíso's mural, in the Monsenhor Marques Building. It is all made of Portuguese stones and was dated in the year 1978. Believe it! You will want to take a break for a photo. A simple eye-catching ride for those who enjoy walking around the city.
Service
Wildberger Lookout
Address: Largo da Vitória, 54-108 – Vitória, Salvador – BA, 40081-305
Free entrance.
Accessibility: The floor follows the sidewalk height, with no steps at the entrance. To reach the tree there is a ramp in the right corner of the courtyard.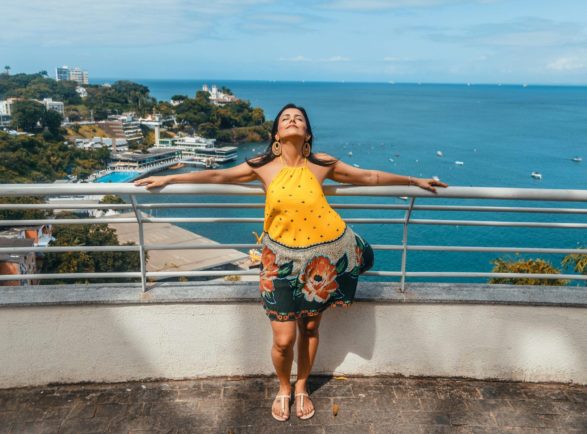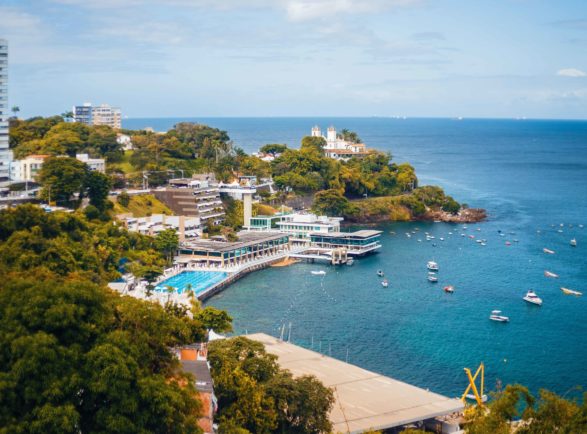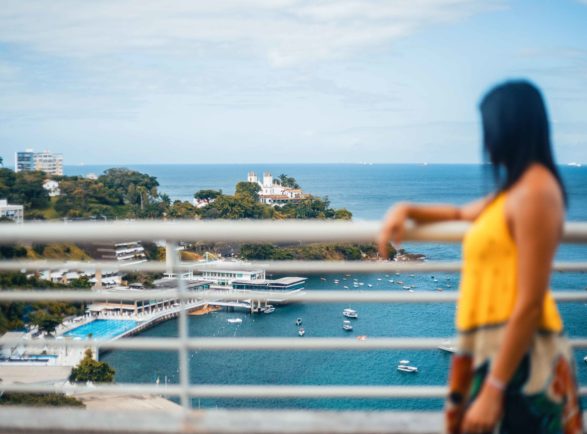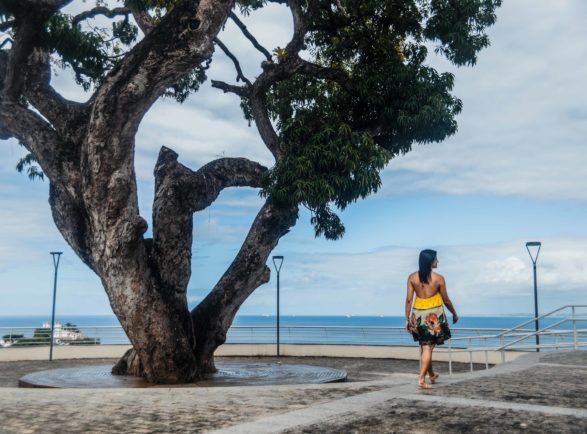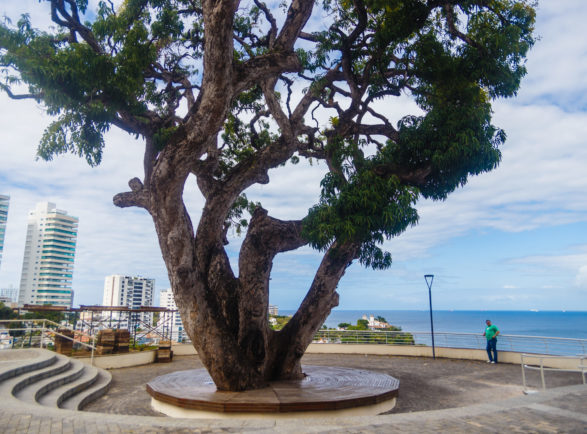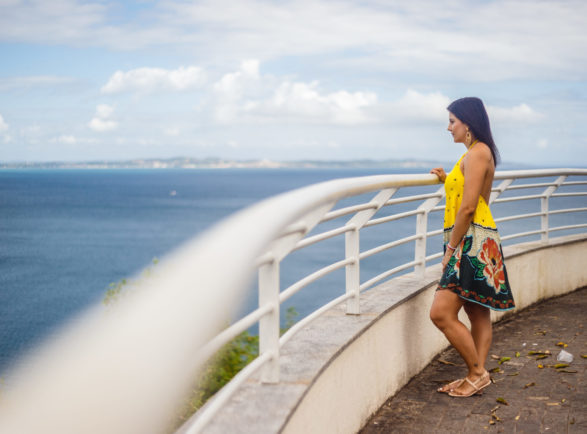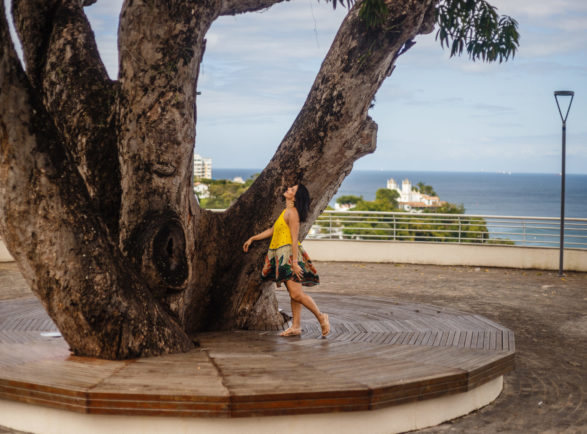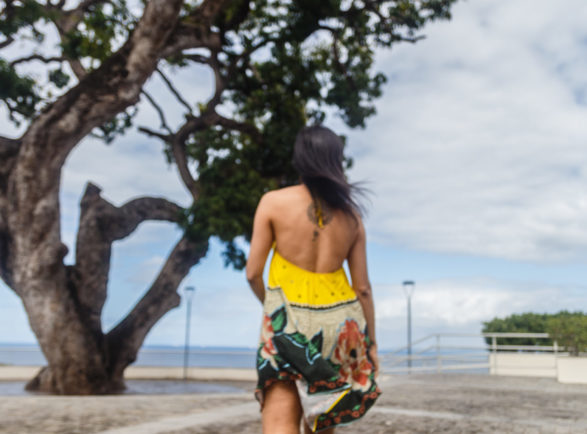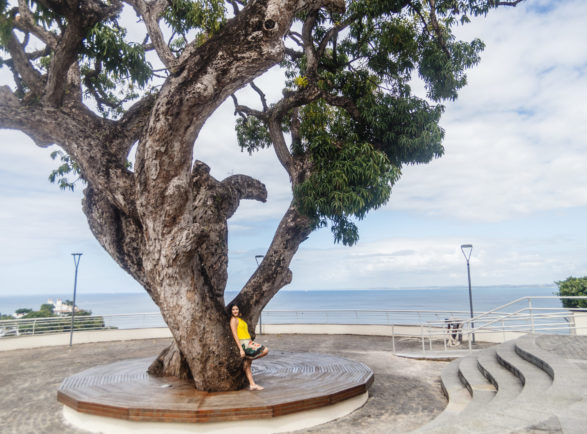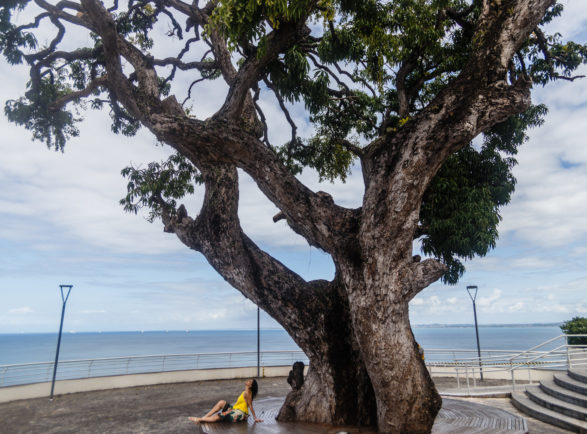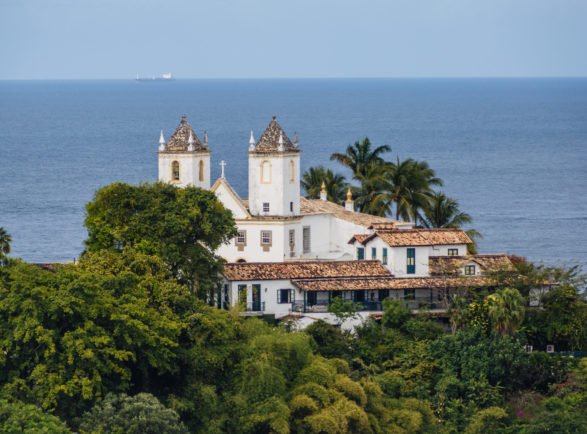 Mirante Wildberger. Graca, Salvador Bahia. Foto: Amanda Oliveira.