A multicultural space that offers entertainment, culture and gastronomy to Bahians and tourists.
Renowned restaurants, exclusive drinks bar, gourmet hamburgers and diverse menus are some of the advantages of knowing this new space. Vila Jardim dos Namorados is open doors, offering entertainment for Salvador's nights. Appreciating the best of local gastronomy, accompanied by good drinks, snacks and a cold beer is already a good combination for fun, but the main seasoning of this project is in its idealization and what it has to offer.
Vila is a multicultural space located in Pituba, central district of Bahia's capital, by the sea, and it gathers some of the best bars and restaurants in the city. Its construction was based on the requalification of Jardim dos Namorados, when local entrepreneurs realized the need to build an area where they could offer entertainment, culture and gastronomy to Bahians and tourists. Its decoration is totally signed by the designer Indira Mendes.
Vila Jardim dos Namorados opens after a year of construction with six box-style restaurants with around 40 square meters each, and a diverse menu that offers from Bahian to Mediterranean food, from the gourmet hamburger to the good old steak and chips. The space has about 300 parking spaces, 24-hour security and a totally revitalized beach, with good infrastructure to serve the public, including chairs, umbrellas and a personalized service offered exclusively by Vila Jardim dos Namorados.
The restaurants that are part of the complex are:
Pai Inácio Beach – One of the most joyful and popular bars of Rio Vermelho, with several options of bar food, is now in Vila Jardim das Namorados in a totally beach version. There you can find little tapioca cubes, fried kibbe and different dumplings. Pai Inácio Beach promises even more fun for its clients.
Supreme Subs – Anyone who appreciates and loves artisan hamburger already has the right destination. The "universal dieting saboteur" will be one of the points at Vila Jardim dos Namorados. In the best "American Food" style, Supreme comes to innovate the market with its side dishes, product quality and its delicious appetizers. It's mouth watering, isn't it?
Ushuaia – The Mediterranean is not only known for its stunning landscapes and clean blue waters. Its cuisine, full of strong spices is one of the most important points and, to make you travel without leaving the place, Ushuaia will transport you to paradise. Popular in Ibiza, the restaurant offers more elaborate and sophisticated dishes with seafood, among them lobster and shrimp.
Tempero de Casa – There is nothing better than that home-cooked, well-seasoned meal, right? What is never missing at Tempero de Casa is the Northeastern touch, so good! Tempero de Casa is a regional food restaurant and it brings in its menu the good old feijoada, besides sarapatel, mexidão and dobradinha.
Acqua – One of the most reputable and successful restaurants in the city has as its trademark the excellent gastronomy and wonderful drinks. Besides the facility in Ladeira da Barra, Acqua inaugurates its newest unit in Vila Jardim dos Namorados, in Pituba, bringing the same quality to customers, this time in a new gastronomic and tourist enterprise in the city. The restaurant prioritizes on its menu a big variety of crepes and the best of Japanese food.
Caranguejo da Vila – the best crab in Salvador. The dishes distinctive seasoning will delight local's and visitors' palates. Bahian bar food, including crab, lambreta, pastel, among other options.
Service
Vila Jardim dos Namorados
Where: Jardim dos Namorados, Pituba
Opening hours: from Tuesday to Sunday, with different schedules (Tuesdays to Thursdays, from 5:00 p.m. to midnight, Fridays from 12:00 p.m. to 03:00 a.m., Saturdays from 10:00 a.m. to 02:00 a.m., and Sundays from 10:00 a.m. to midnight).
We've prepared a perfect playlist for this experience. Listen now!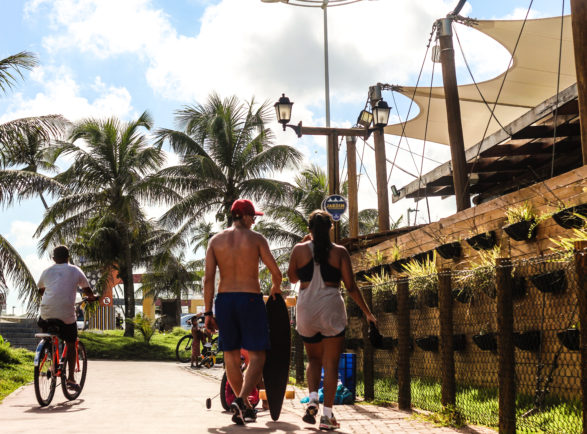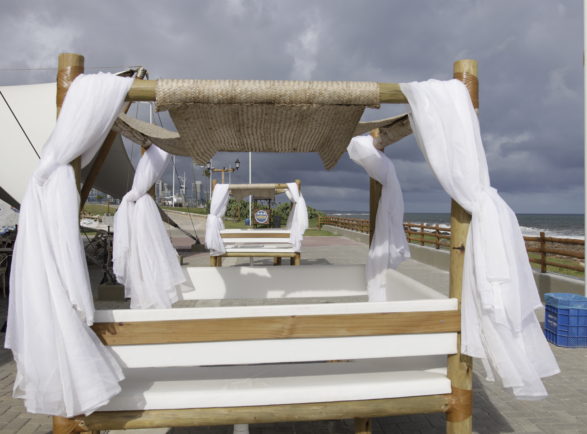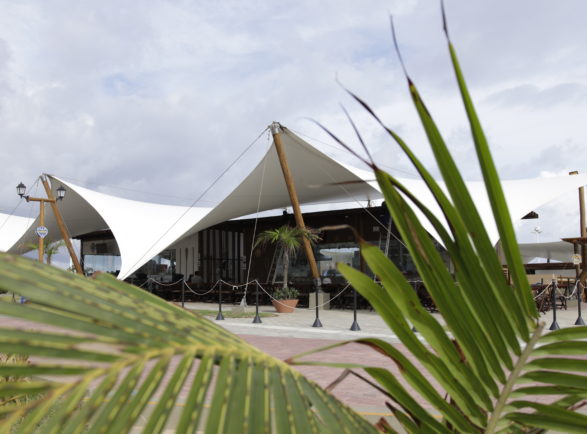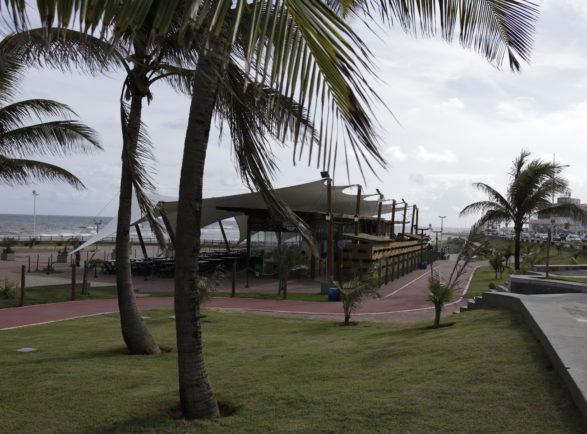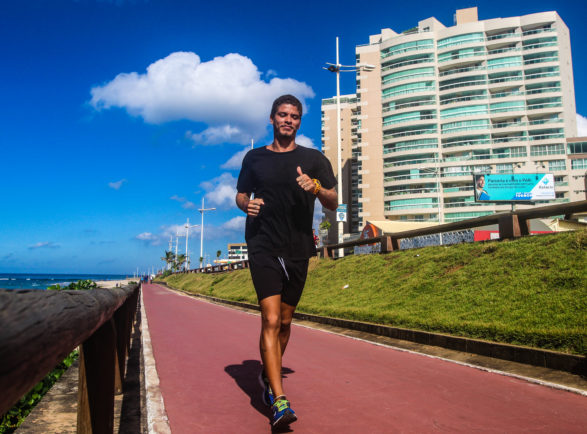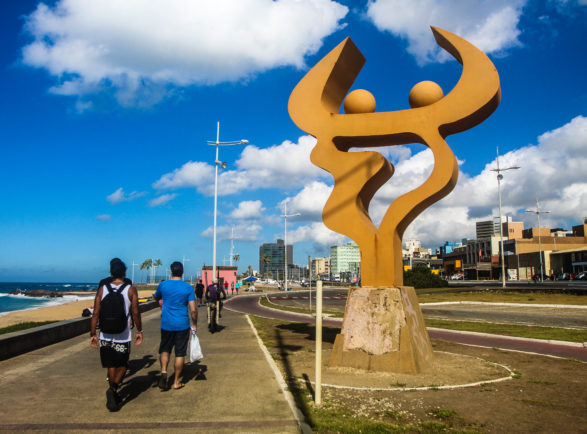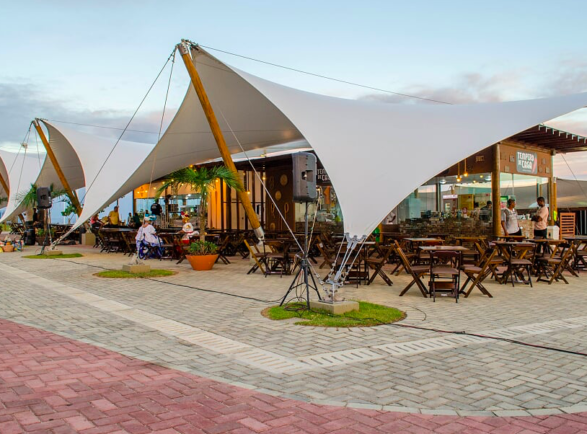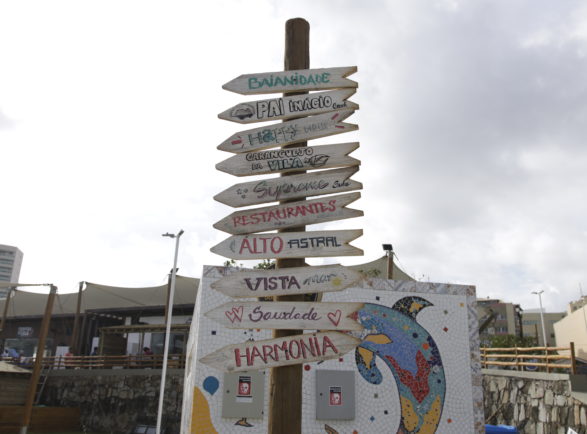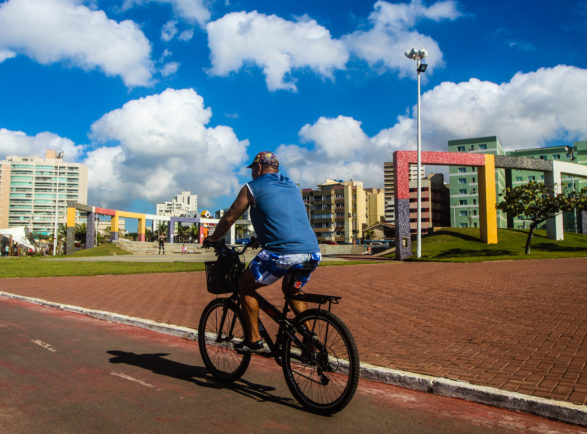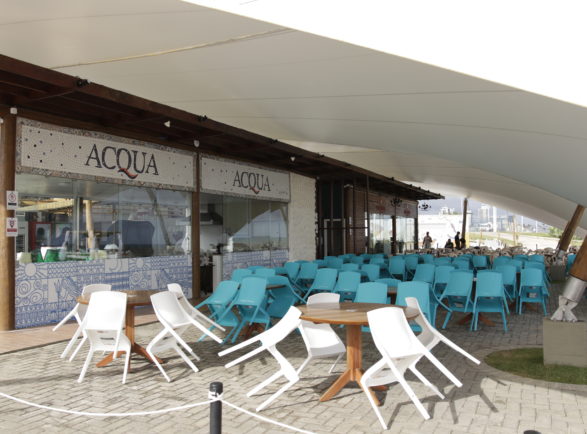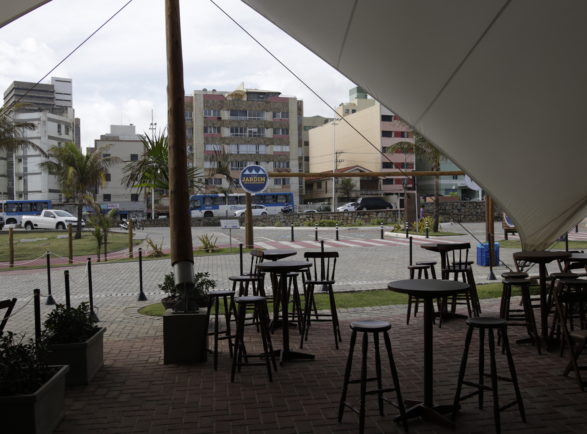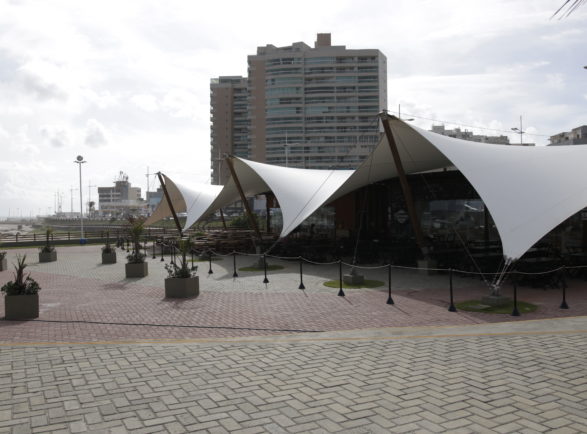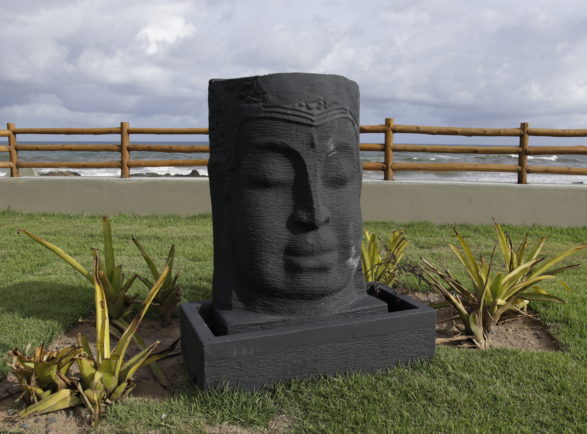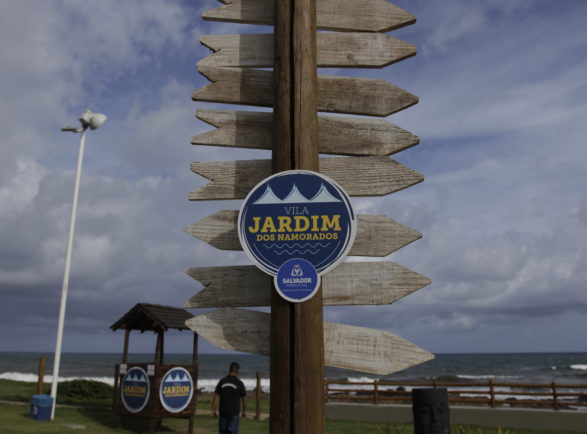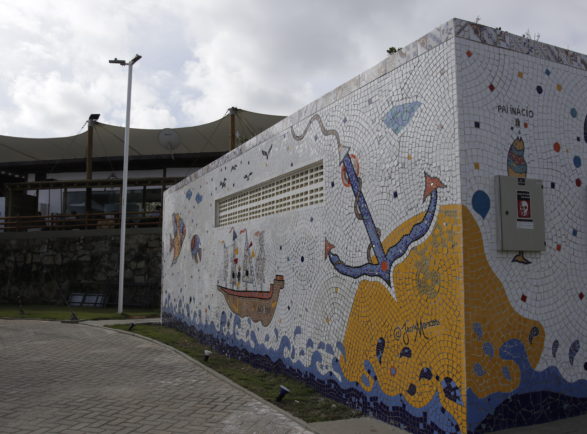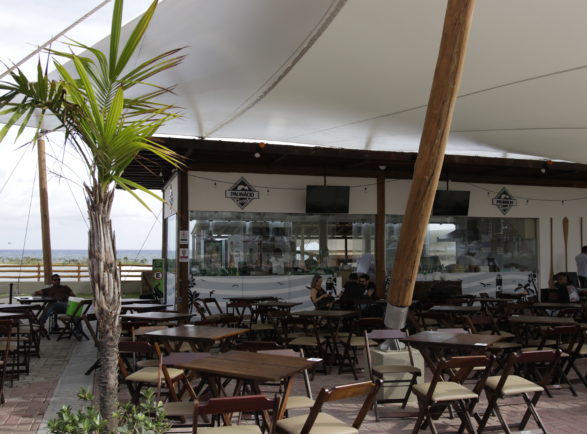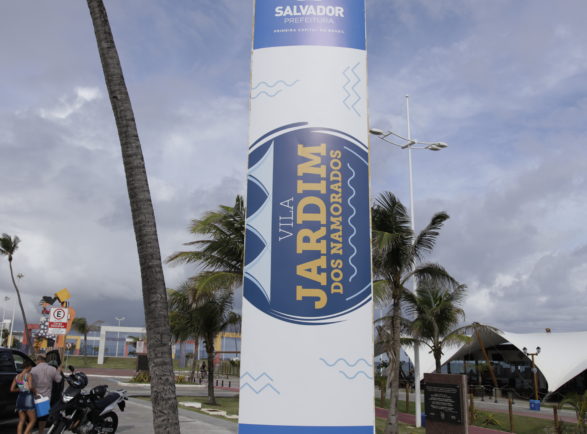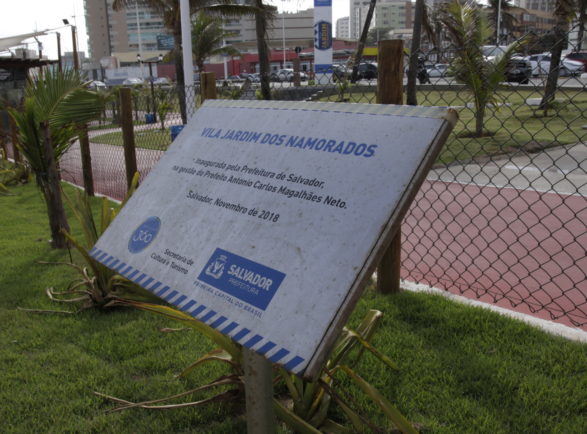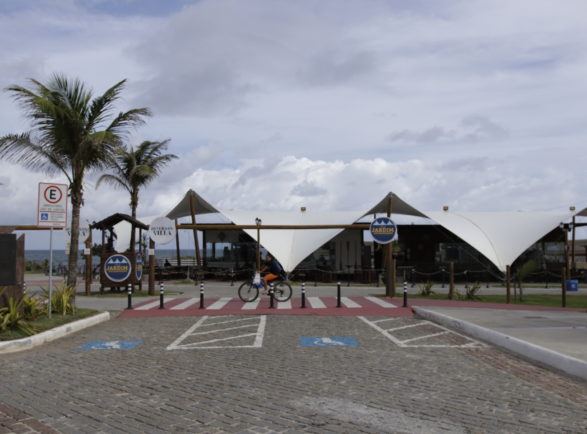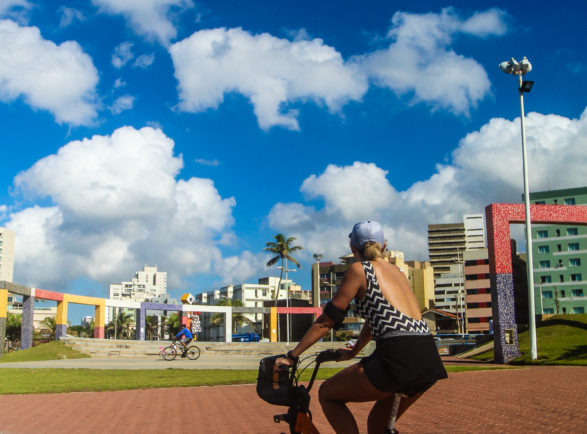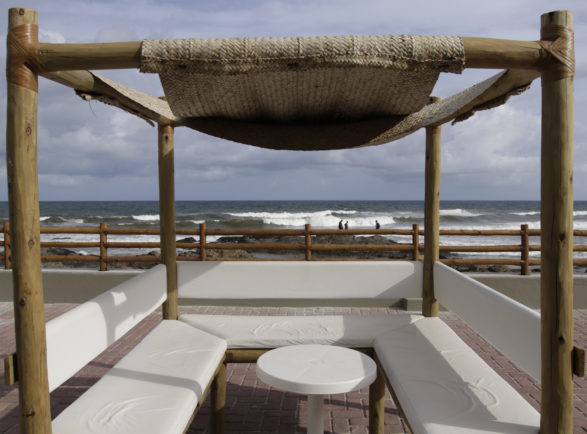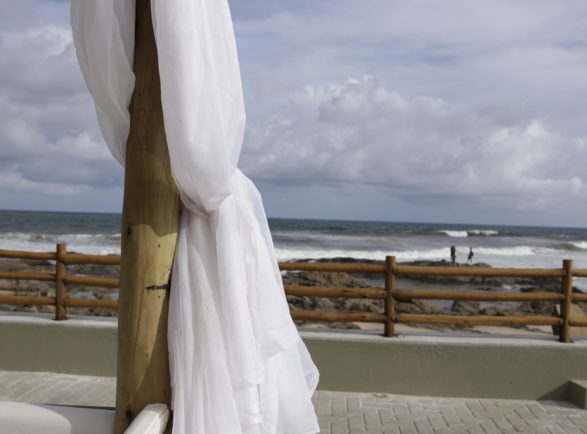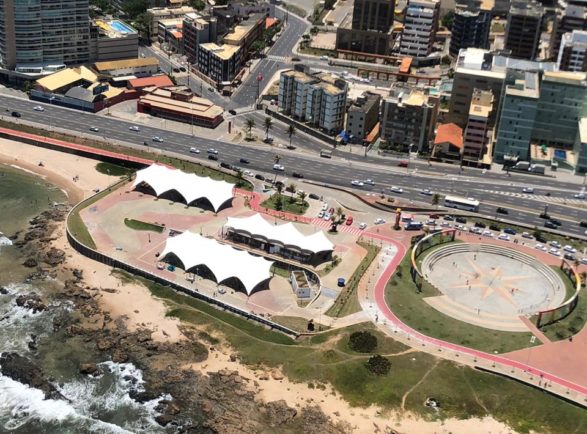 Jardim dos Namorados. Salvador, Bahia. Foto: Amanda Oliveira.
1
2
3
4
5
6
7
8
9
10
11
12
13
14
15
16
17
18
19
20
21
22
23
23