A timeless movement from Candeal Pequeno de Brotas to the world!
Timbalada is a phenomenon that was born in 1991, with Carlinhos Brown, who became one of the most important names of Afro-Bahian culture, proudly from Candeal Pequeno de Brotas to the world! "Cacique Brown," as he was nicknamed, with his timbal, would involve a legion of followers, the famous timbaleiros. It is almost 30 years of great innovation, the result of experiences of the most varied sonorous nuances and a lot of humanity on the road, of transformation inside and outside his neighborhood, and in the countless lives that were touched throughout the process.
New formation, same essence
Without losing its essence, the band keeps going with new bodies painted in different shades. Three beautiful voices in total harmony sing a new song. A new phase, which brings Buja Ferreira, Paula Sanffer and Rafa Chagas as the spearhead, taking on the mission of leading this great project that has already energized crowds for years, going beyond carnivals.
"The 21st Century Timbalada is overflowing." This is the phrase used by Cacique Carlinhos Brown to define the new moment of this powerful percussive movement. There are 21 new songs. Among the news there are the songs "Traz a Cuchara",  "Xangô no Candeal", "Mulheres Temos", "Menina da Lua", "Mulher Gameira", "Ameaça", "Hino Tim" e "A Pulga". Salvador is the land of music, of joy, of the greatest festival of all time. Knowing and living Timbalada is indispensable for those who land in Salvador.
Making music is also a social act
A musician of humble origin, Brown has in his body the necessary experiences and feelings to give purpose to projects that are not limited to the music itself, but which places the youth as the protagonist of its own life soundtrack, as well as educate and resignify the social contexts, inspiring and impelling communities.
It was in Candeal, the neighborhood where the musician was born, that percussionists from all corners, charms and axés came together to create unprecedented rhythms, which are now references for all Brazil and several countries in the world. Carlinhos has planted seeds, and the neighborhood has grown hope. It was there that Candyall Guetho Square has emerged, a multicultural space that hosts and promotes cultural shows and events and that made and makes history in Salvador. When it opened, it surprised the whole city! "Let's go around the Ghetto?" Yes, it's there the source of all this!
Also at Candeal in 1994, Brown began his educational work through the founding of Pracatum Association. The Pracatum Music and Technologies School has already trained more than 2 thousand musicians. The institution develops its actions sustained in Education, Culture and Community Development pillars. In addition, it offers vocational courses for young people and adults.
We've prepared a perfect songs list for this experience. Listen now!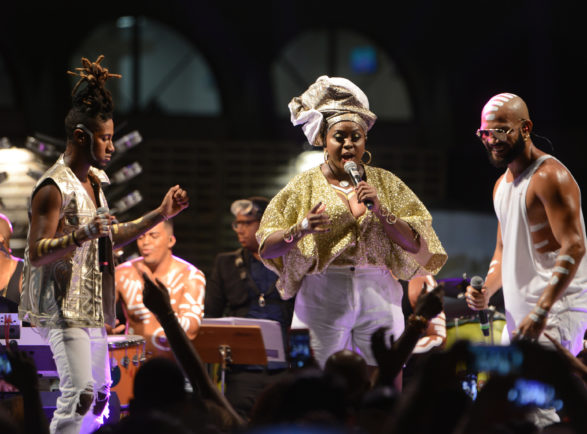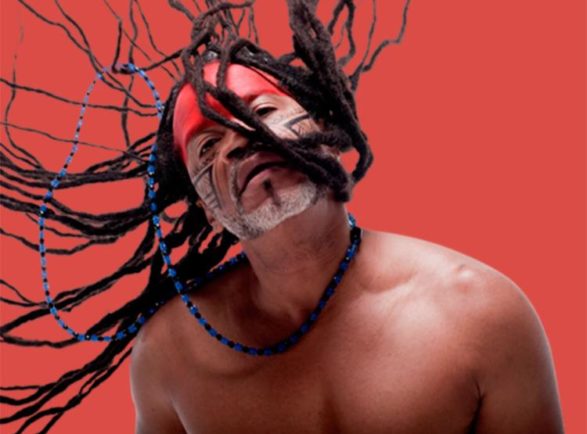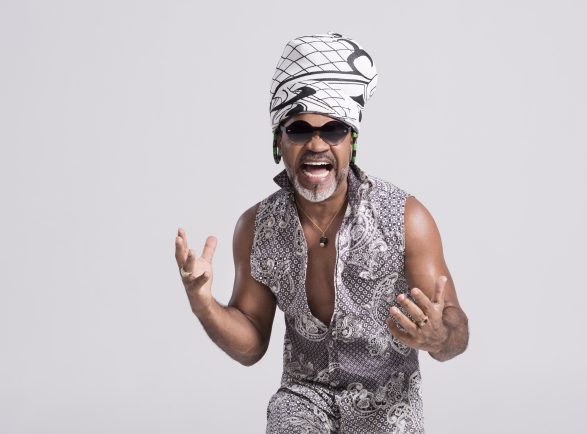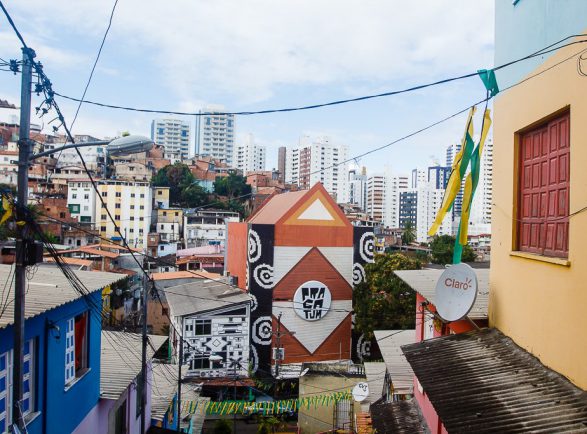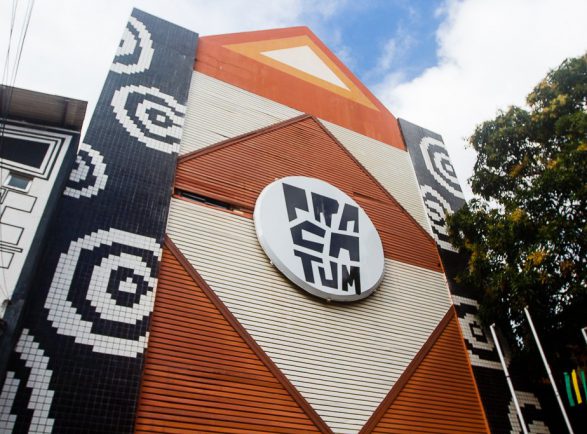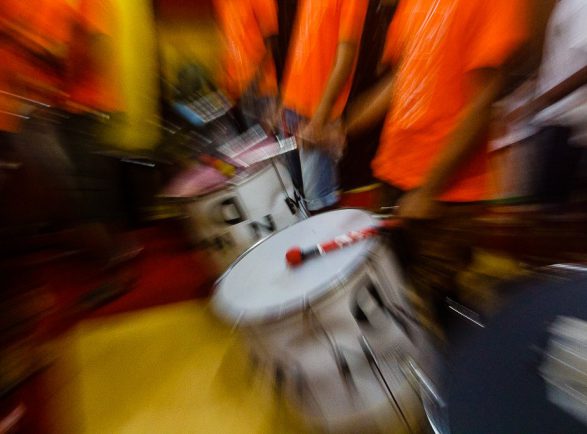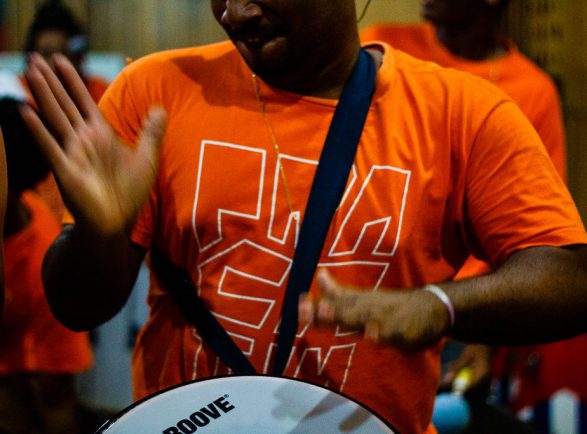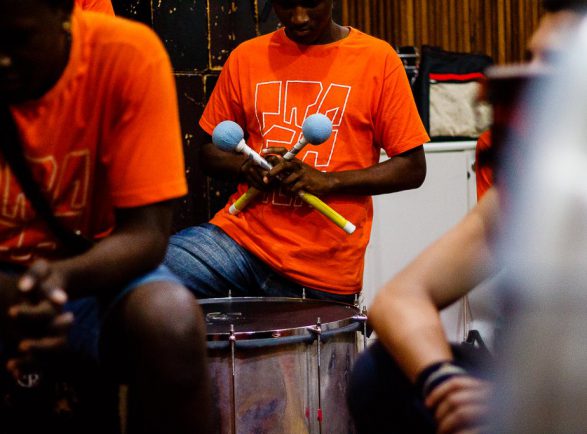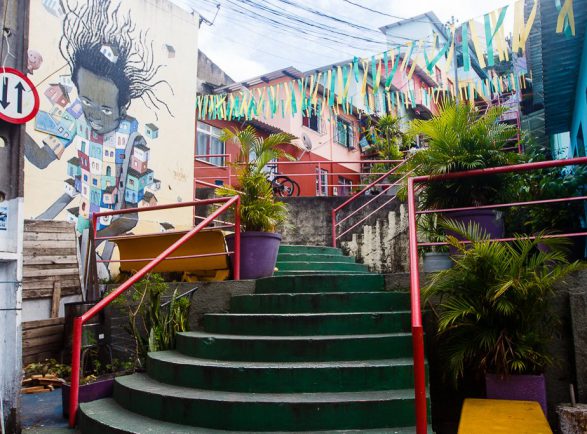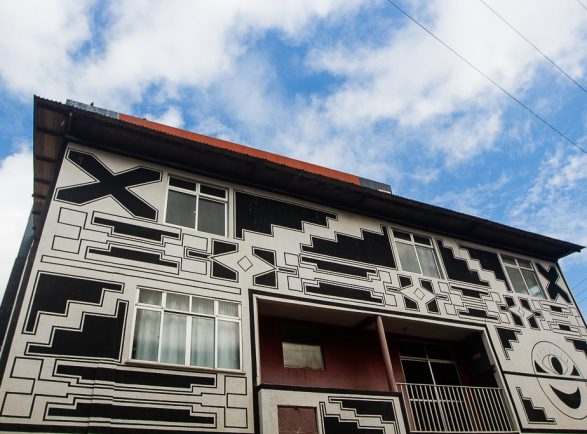 Timbalada 2018 Salvador Bahia Foto Imas Pereira /Assessoria