The bohemian youth has its place
The Chupito bar attracts Greeks and Trojans with its shots, homemade delicacies and good music
One shot, two shots, three shots, and the sidewalk on Paciência Street starts to boil…! This is Chupito, a bar that has attracted a young audience searching for shots and drinks based on vodka, tequila and cachaça. Chupito – and the shots served at the counter – has attracted so many people that most of them stay on the outside, warming up for other parties, since the "Soteropolitan night circuit" is right next to it. But there are those who really like to stay there, chatting and making the night of Rio Vermelho even more beautiful.
The other drinks in the house are also very good; the negroni is one of the best in town. Also try the homemade hamburger, it's delicious! The musical programming is great, always receiving djs that present interesting pocket shows in the best scheme "pass the hat". The house is small, but believe me: you can dance a lot!!!
Service
R. da Paciência, 263 – Rio Vermelho, Salvador – BA, 41950-010
Opening hours: Tuesday to Thursday, from 8:00 p.m. to 2:00 a.m. Friday and Saturday from 8:00 p.m. to 4:00 a.m. Sunday from 7:00 p.m. to 1:00 a.m.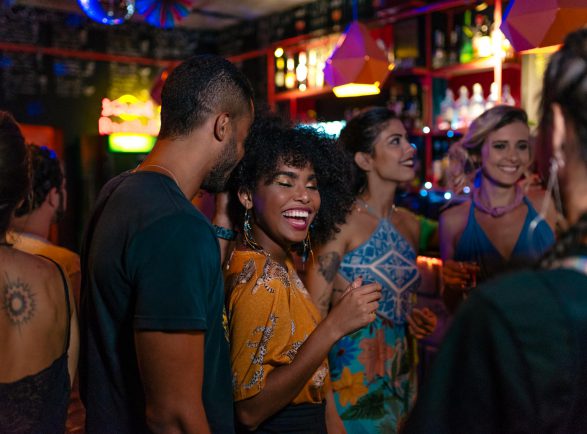 Chupito. Foto Campanha Verão Salvador Meu Carnaval