A tourist spot surrounded by sea waters
Those who admire the magnitude of All Saints Bay from the top of the Lacerda Elevator immediately notice a round-shaped fortress on the blue sea waters. It is Forte São Marcelo, a charming postcard, nicknamed by writer Jorge Amado as "Bahia's navel".
Built in the early years of the 17th century to defend Salvador from foreign enemies, the Renaissance-style building withstood strong emotions recorded in Brazilian history books. It was occupied by the Dutch in 1624, went through the Independence War, served as a political prison for a long period, and had imprisoned in its premises even the farroupilha leader Bento Gonçalves, who escaped alive after suffering a poison attempt.
With the stamp of National Historical and Artistic Heritage, conquered in 1938, it is no wonder that everyone wants to go in Forte São Marcelo and check this beauty all up close. The space has undergone several retrieval attempts to allow visitors access, which occurred over a short period of time. There have already been museums, restaurants and souvenir shops there, and it has also being the stage for Cheiro de Amor band DVD recording. Imagine that vibe!
Since 2011, the fortress has been closed to balance, making people sigh, observing this fortification with loving eyes from a distance, from many points at Comércio region, such as Ladeira da Montanha, Castro Alves Square and Contorno Avenue. Positioned on a sand bank, approximately 300 meters from the coast, it is possible to access the external side of the fort –respecting a considerable distance, by sailboat or other boats rides. Then you can have a nice photo, having one of the most beautiful fortifications of our Salvador as the background.
Service
São Marcelo Fort
Opening hours: closed for visitation
Address: Salvador – BA, 40301-110
In front of the Modelo Market, next to the Nautical Tourist Terminal of Bahia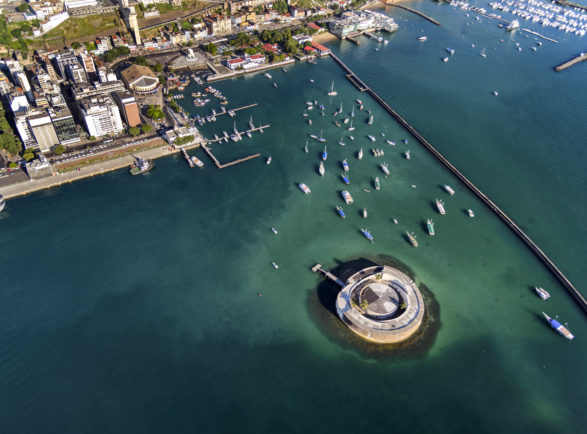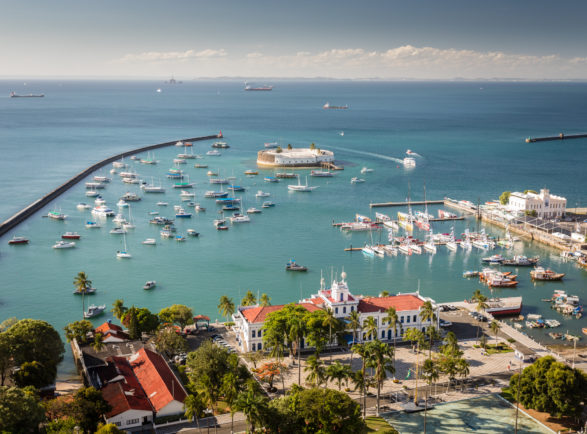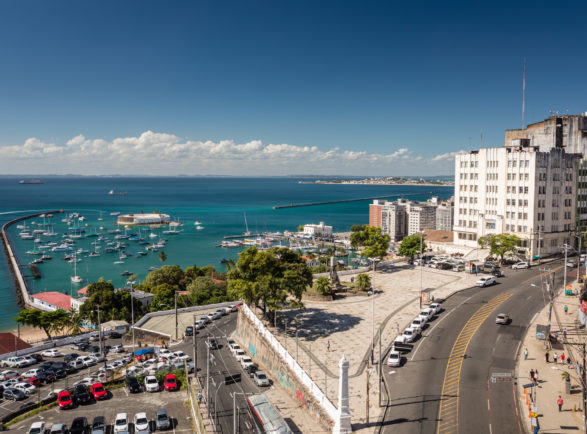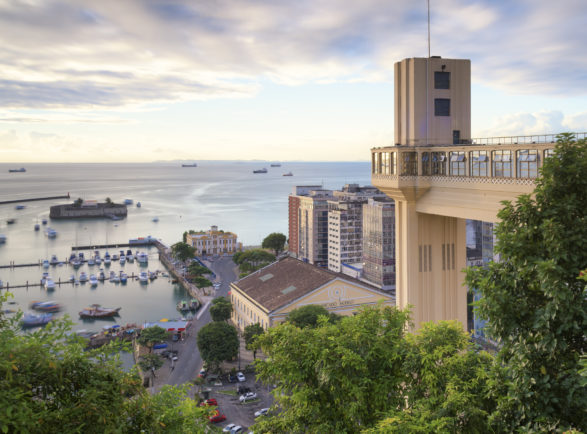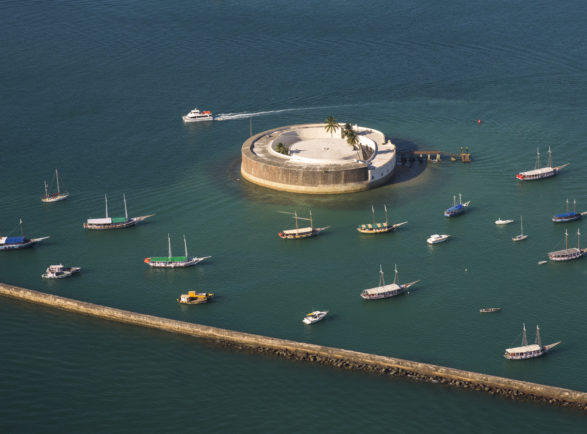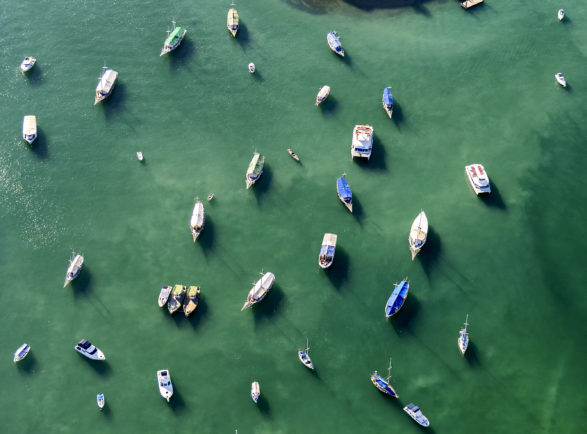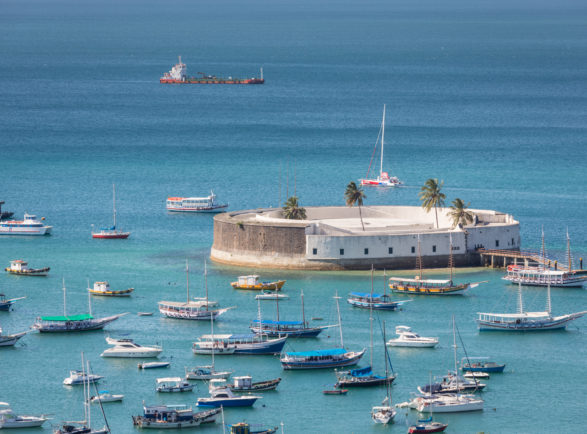 Forte de São Marcelo. Comércio Salvador Bahia. Foto Uiler Costa.