A meeting point following the German happy hour model with craft beers and good food
Have you ever thought about enjoying happy hour in a large, wooded, relaxed garden inspired by German models? Yes or for sure? Then visit the Rhoncus Beer Garden, located in Caminho das Árvores. The house is the result of experiences of the Rhoncus Pub & Beer Store in Rio Vermelho, known for the various beer labels available and the initiatives of Guilherme Tocchetto Pauperio, such as the beer events Biergarten and Barbeercue, held in the Bahian capital.
While the Rio Vermelho pub has a party format, Beer Garden comes to offer a lighter space with good food and a nice price. The roast food menu features tasty cutting options that can be accompanied by two garnishes. The appetizers are delicious, such as pork belly crackling, served with barbecue sauce. Worth a try!
The German sausage with mustard is the pioneer in the city, sold when there were no other bars with the same proposal. And the feijoada, offered only on Sundays, is the result of a celebration on the 2 of July, held at the Pub, which had to enter the menu to satisfy the clients. Just imagine the taste!
Happy hour, dinner with family or night out with friends
Rhoncus Beer Garden offers a unique experience in terms of the beer universe. When you arrive, you will face a cosmopolitan atmosphere on the ground floor, where you will find the most diverse labels from Brazil and the world, as well as that special TAP House, with the craft beers of the moment. A real temptation!
Upstairs, you will be immersed in another, super-cozy, ventilated, and pleasant environment, with large tables that are designed to please in any occasion: be it in the late afternoon beer, dinner with family, or evenings with friends. A garden to share and enjoy good moments of life.
"Rhoncus is this idea of ​​sharing experiences I've had elsewhere. It's not fun for you to go to Dublin, get to know the oldest pub in the world and not share it with anyone", says Guilherme.
Although not a brewery, Rhoncus has its own beers created by Guilherme in partnership with a brand from Rio Grande do Sul, where he came from at the age of 17.
Rhoncus Louco is a bitter, high-alcohol Double IPA, a darling among beer lovers. Also try the Três Mundos, which takes this name from having in its composition hops from three continents: America, Europe and Oceania. Bahia fans already have a right choice. It is the Estrela Tricolor, made in honor of the Bahian team that the homeowner's supports. But don't stop there. The menu is long and there are options for all tastes!
The Rhoncus Beer Garden opens for lunch on Fridays, Saturdays and Sundays, and is a promise for the soteropolitan summer.
Service
Rhoncus Beer Garden
@rhoncusbeergarden
Address: Alameda das Algarobas, 75 – Caminho das Árvores, Salvador – BA, 41280-500
Opening hours: Wednesday and Thursday, from 6pm to 12am. Friday to Sunday, from 12pm on.
Phone #: (71) 9 9372.6738
Accessibility: The ground floor has wheelchair access and excellent circulation. There are high tables and others at traditional height. The second floor is accessible only by stairs.
Rhoncus Pub & Beer Store
@rhoncuspub
Address: 122 Oswaldo Cruz Street – Rio Vermelho, Salvador – BA, 41940-000
Opening hours: Thursday to Saturday from 8:00pm to 3:00am.
Phone #: (71) 99372-6738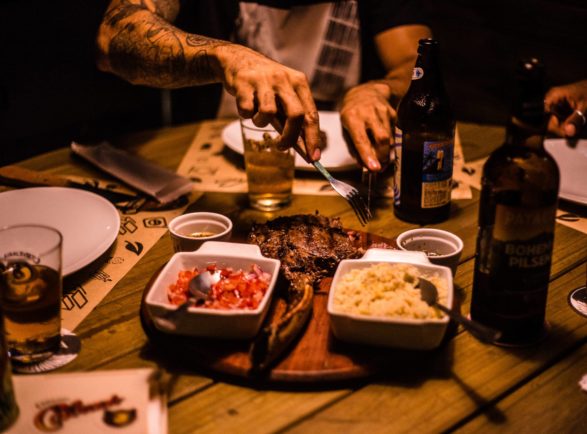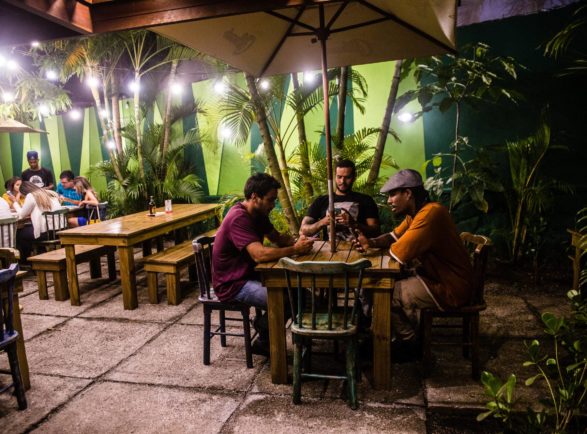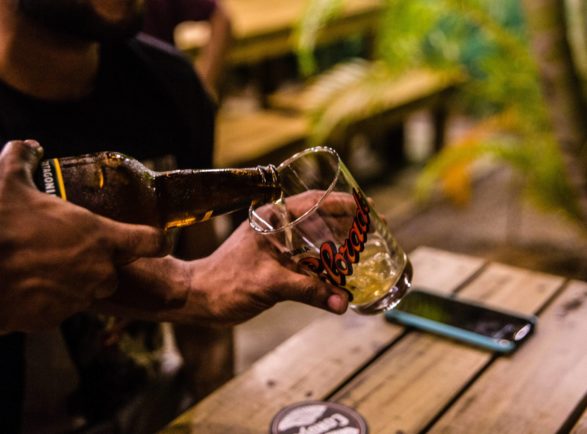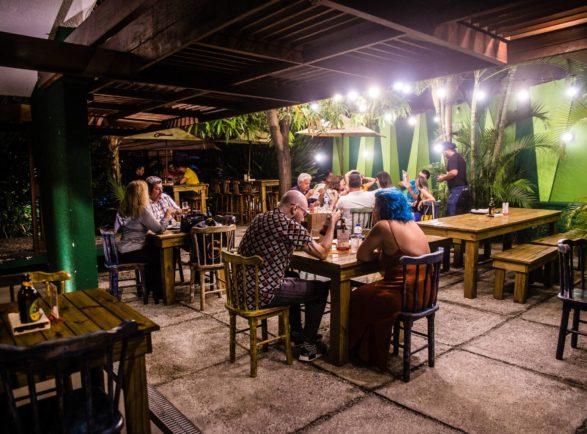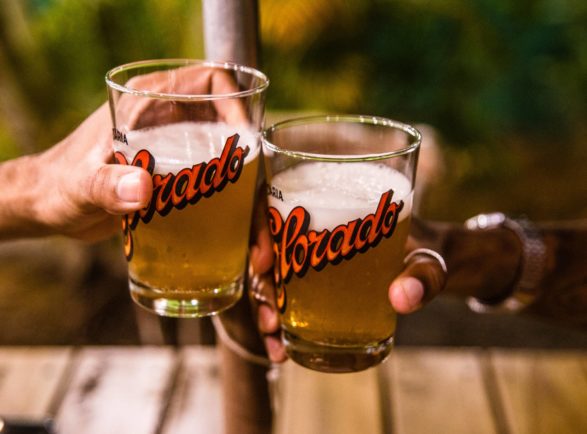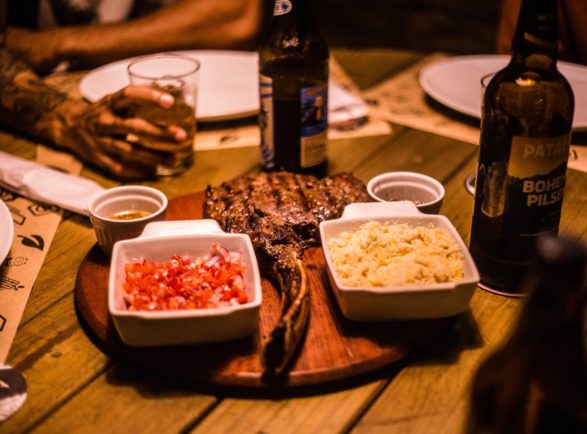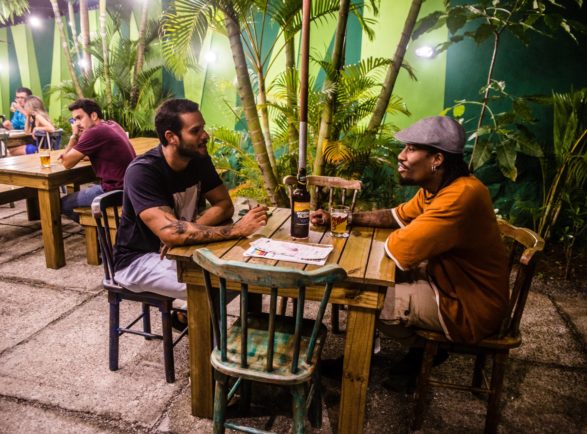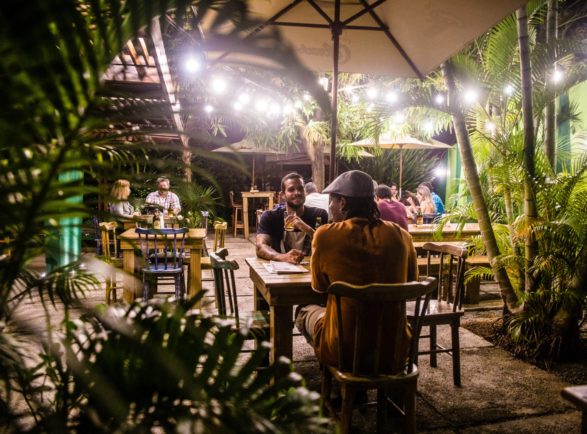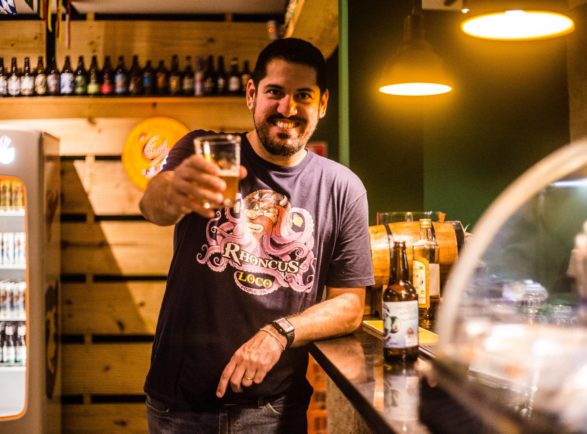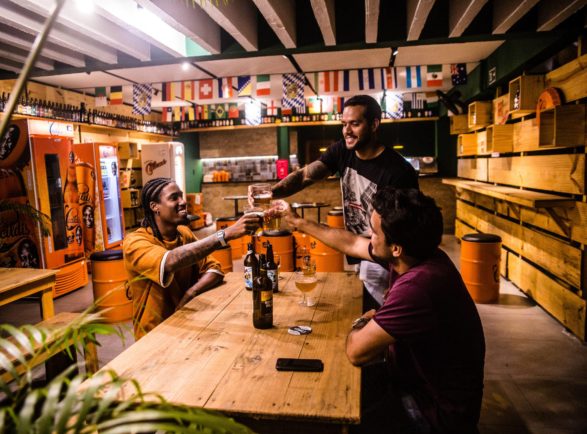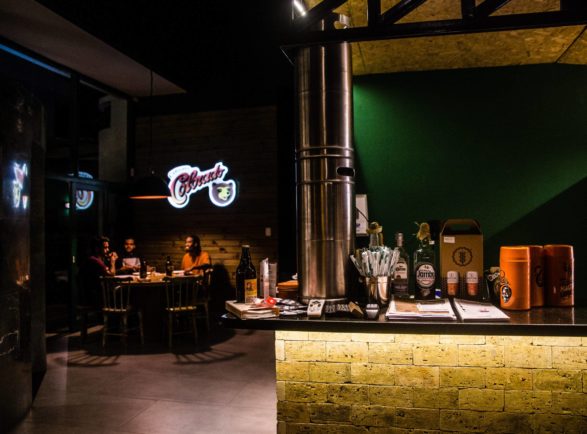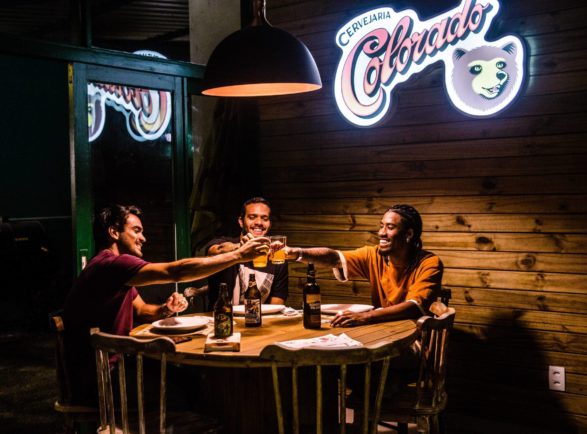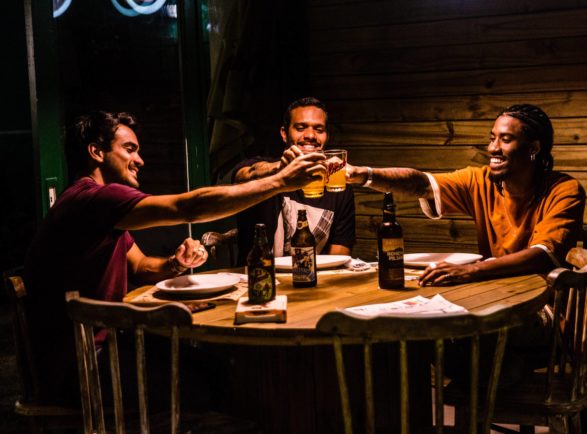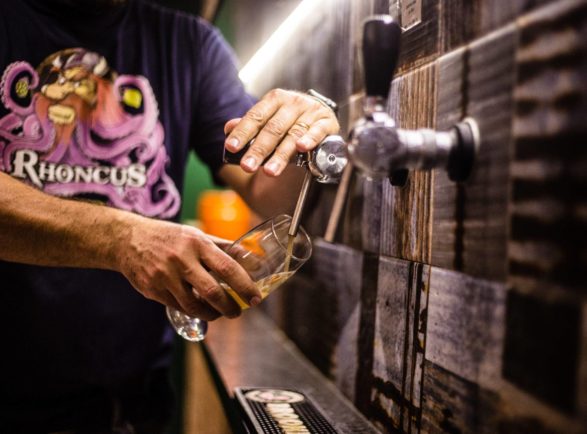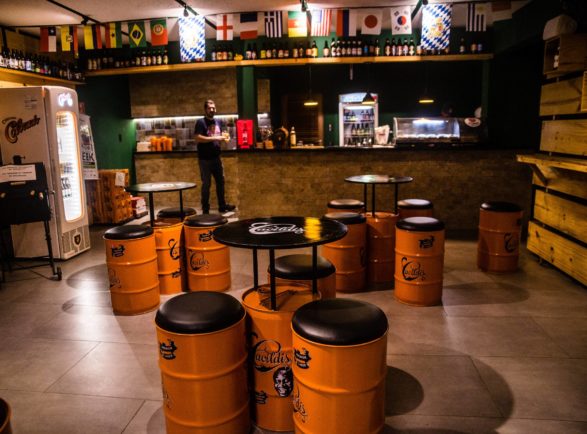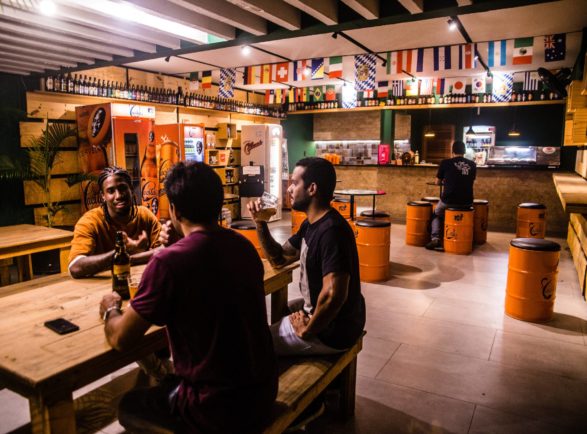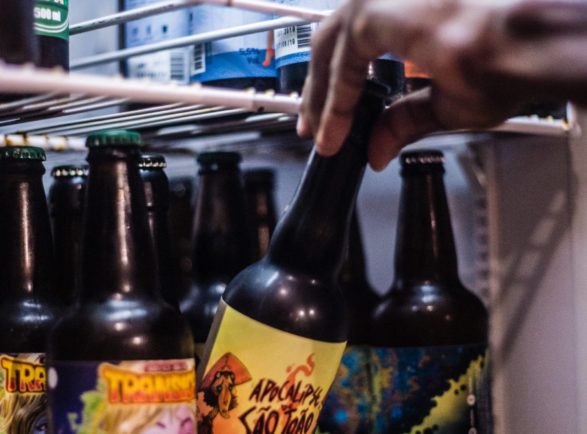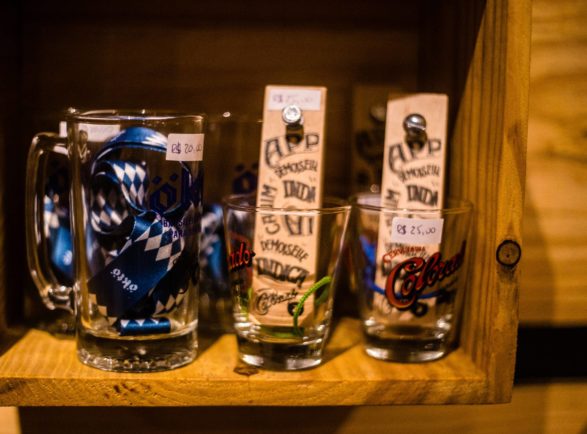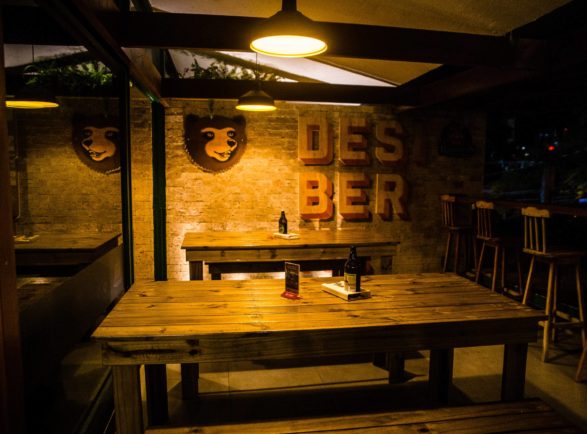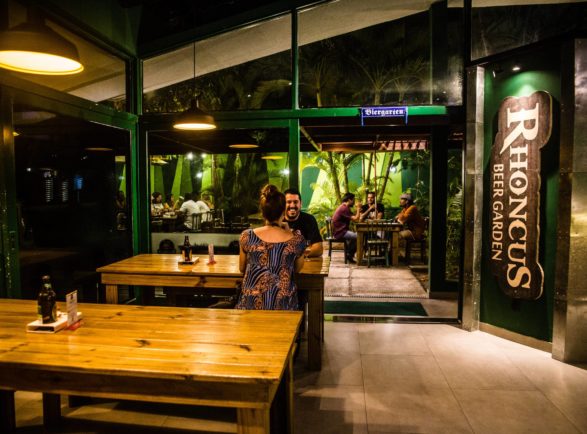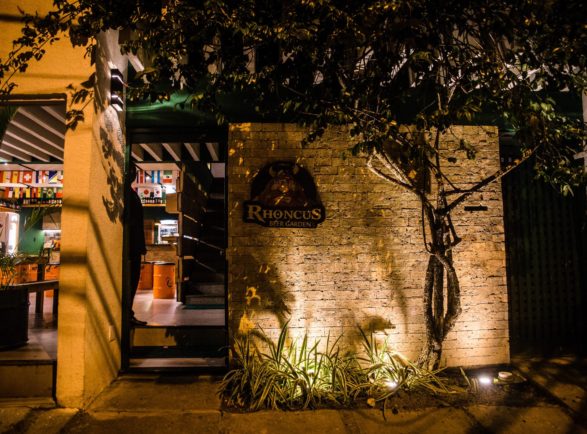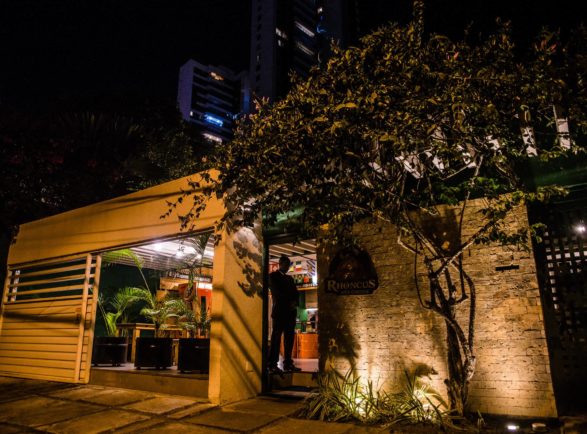 Rhoncus Beer Garden. Salvador ,Bahia. Foto: Amanda Oliveira .
1
2
3
4
5
6
7
8
9
10
11
12
13
14
15
16
17
18
19
20
21
22
23
23