Cool atmosphere for craft beer lovers
The Bahian brand bets on a concept space to satisfy customers
Businesswoman Debora Lehnen from Rio Grande do Sul – the woman in charge of Proa – invested in an old passion that became business: beer. Proa is a Bahian craft brewery that has just opened a Proa embassy in Salvador, to inspire the Soteropolitan public to challenge their taste buds and know different craft beers.
It's a nice place to call friends and try a tasty beer with an irreverent design decor. There are 15 taps with Proa line beers, some seasonal and others exclusive, master brewer's creations. There are plenty of options for craft beer lovers. In addition to Proa labels, sold on bottles or draft beer, you can try guest beers available on taps.
If you are a collector of amazing bottles, believe it: it will be hard to choose only one. Our suggestions are the Tasting Ruler – four 130ml beers are served in charming glasses, allowing several to be tasted at once; Carrie Nation draft beer (IPA) – one of the house's flagship; and the Salted Caramel draft beer (release). Also worth trying is the intense American India Pale Ale, with striking features of American hops, citrus aromas and yellow fruit flavors. Another tip is the draft beer entitled Frischtick, a very tasty WeissBier with clove and banana aromas. It makes anyone curious.
The draft beer can be served in 130 ml or 437 ml, always in Proa glasses, available for sale at the bar counter, where you can also find shirts, wooden coasters and the brand growler made of dark amber glass, perfect for keeping the characteristics of beer, a great choice for those who like to bring a good beer home.
Ah! And it's not just because we're talking about a brewery that other drinks lose their turn. The menu has great options for your taste buds, such as Aperol Spritz and London Dry Gin. Proa doesn't have its own food menu, so leaves it to Così Pizzeria Napoletana. Inside you can place your order at a reserved counter.
Self-service is functional and fast. The customer receives an individual consumption card which, positioned on the tablet available on the table, is responsible for registering the orders. It is on this device that you can also learn more about household products and apply for your account, which makes it easier when you're in a large number of people. Separate account, sure fun. Choose from traditional or high tables, enjoy the atmosphere and enjoy every second.
Service
Proa Brewery
@proasalvador
Address: Rua das Hortênsias, 288.
Phone #: (71) 99226-6850
Opening hours: Tuesdays and Wednesdays, from 5pm to 11pm. Thursday from 5pm to 01: 30am. Friday and Saturday from 4pm to 01:30am. Sunday from 4pm to 10pm.
Accessibility: Access ramp.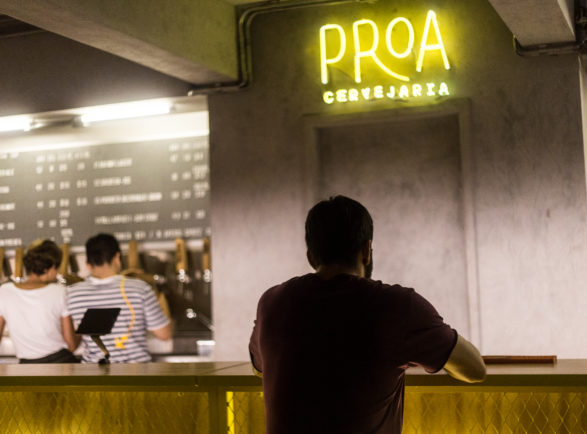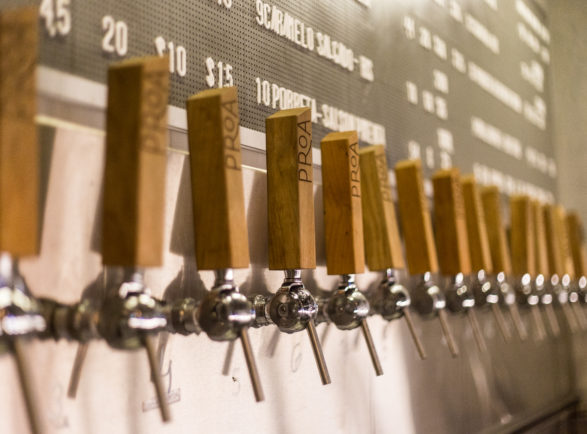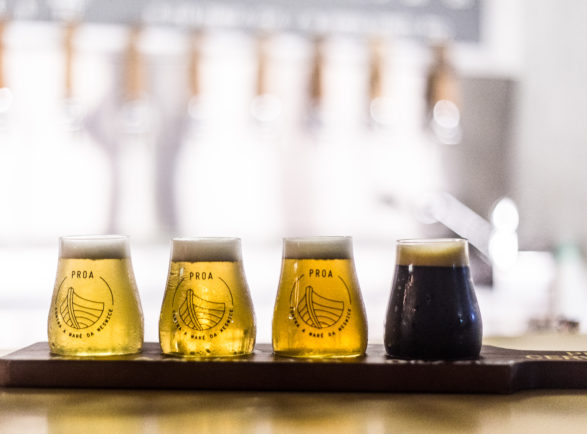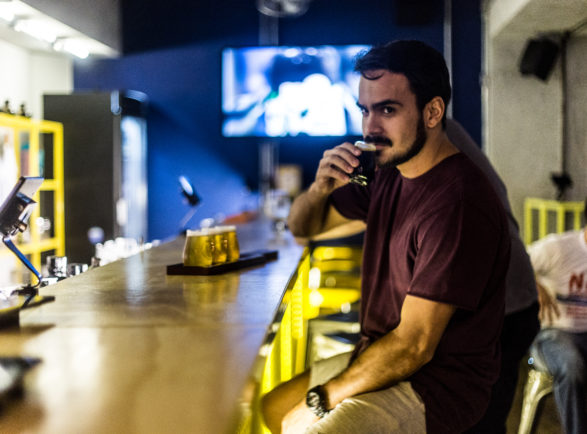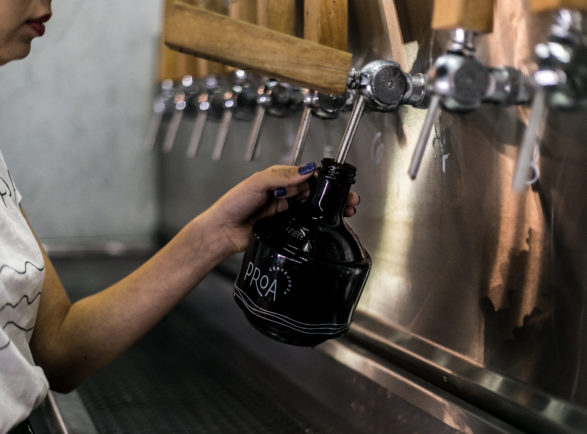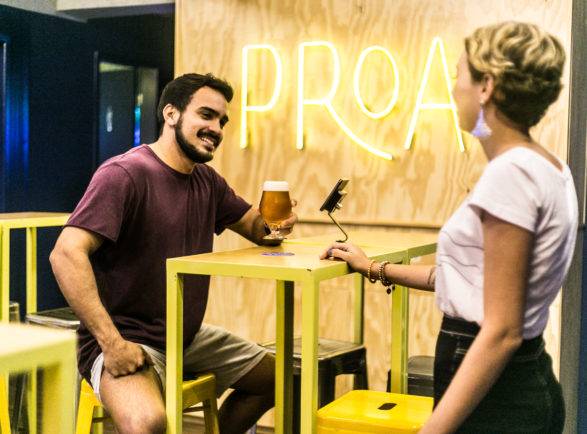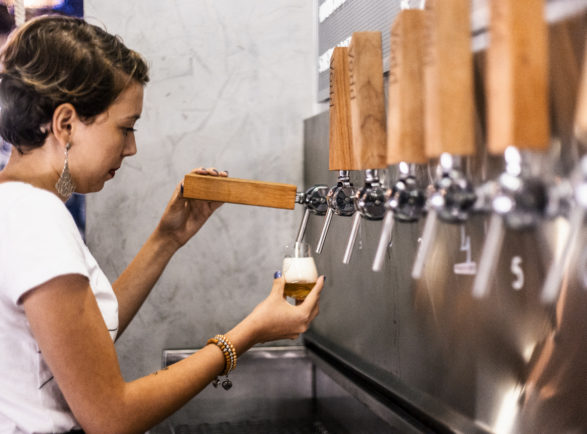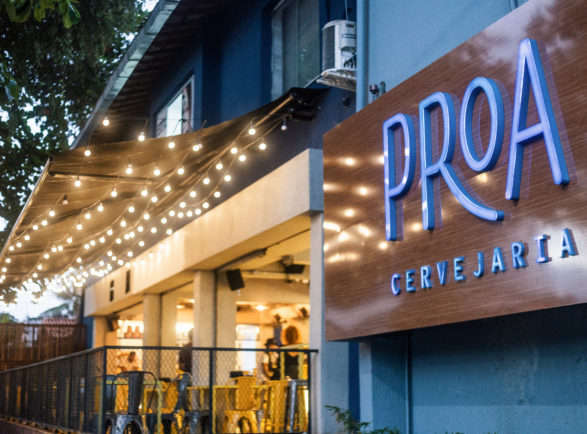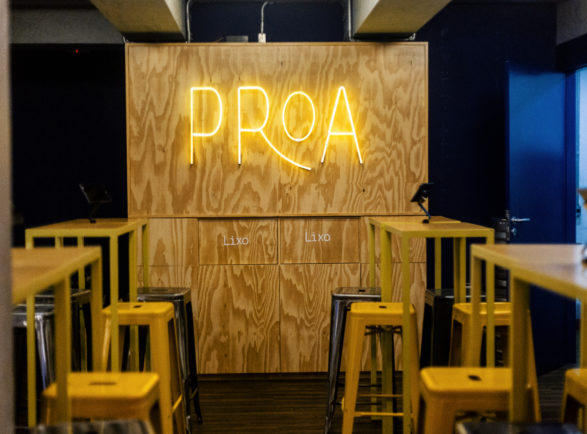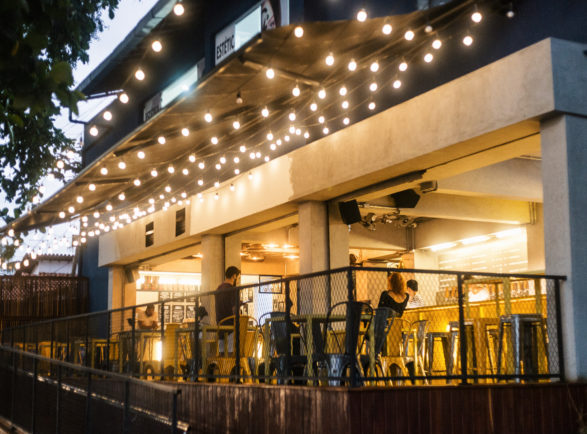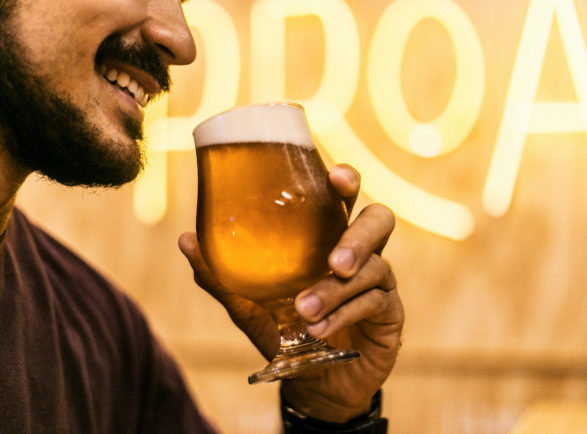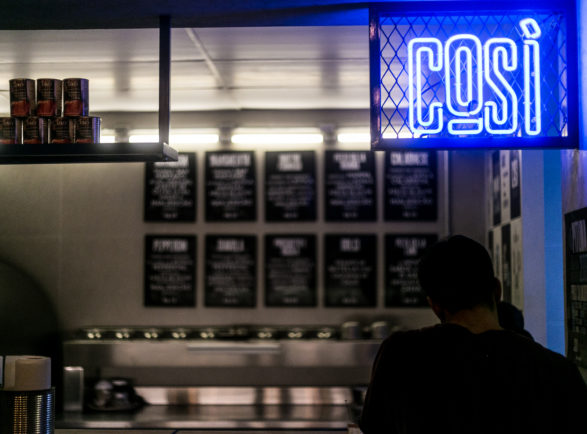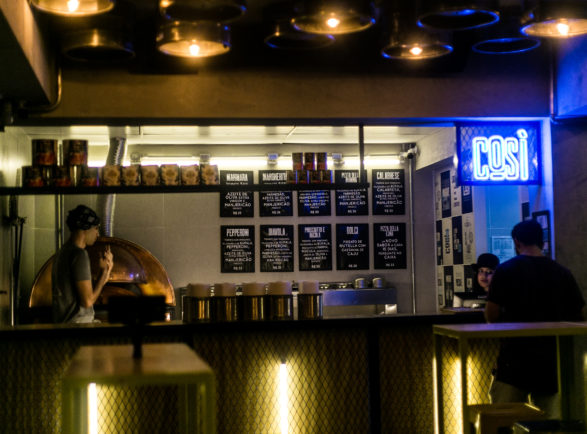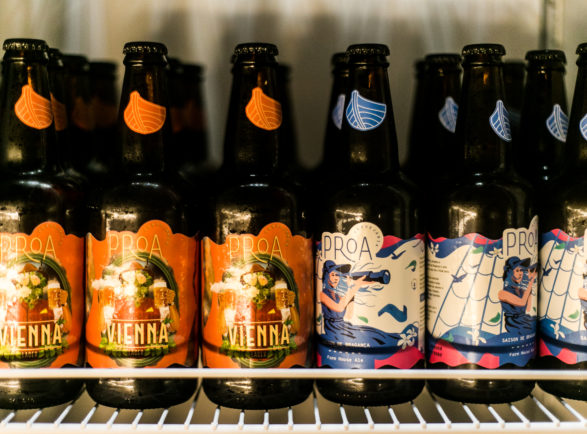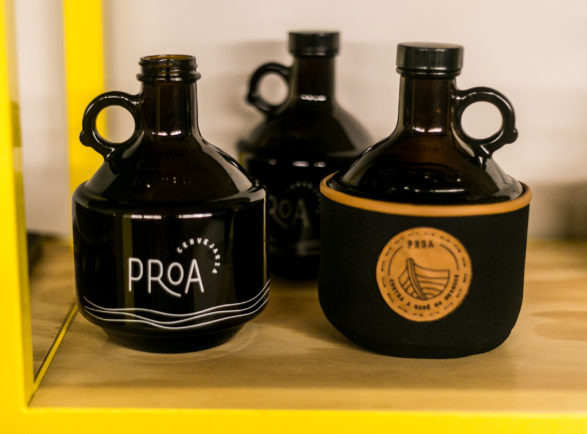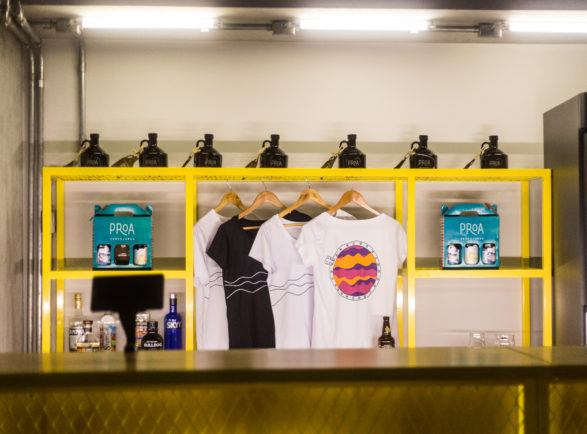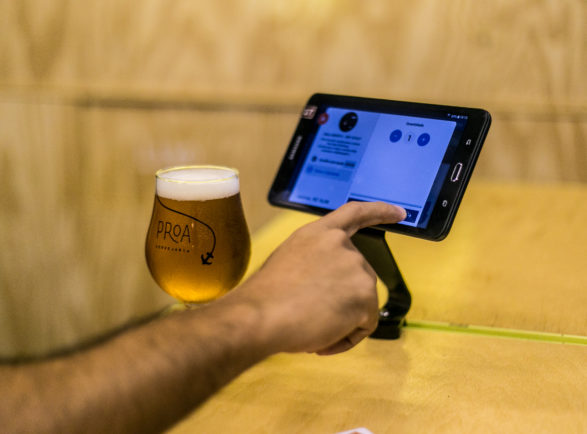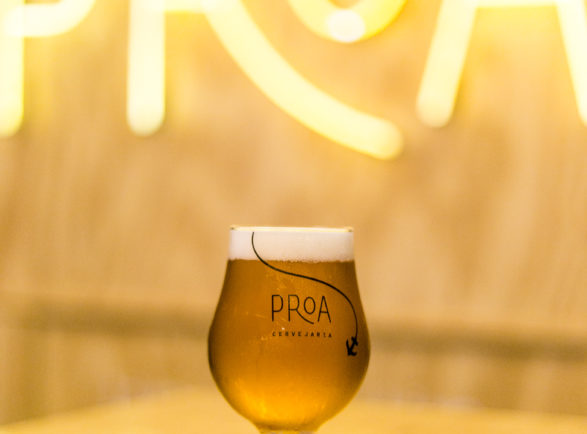 Bar da Proa. Pituba Salvador Bahia. Foto: Amanda Oliveira.
1
2
3
4
5
6
7
8
9
10
11
12
13
14
15
16
17
18
18