This is a charming, small beach, but only the residents go there. The water quality is relative in comparison to other beaches in the area. It's close to everything in the neighborhood and there are some pretty cool rock formations to the right side. There are good swimming pools to relax and chat there. There's a beach stand service and umbrellas. Many revelers get to know this cove when they decide to walk back from the Barra-Ondina circuit of Carnival to their hotels in Rio Vermelho. Many of them stop there for a swim and go back on their "fierce" walk towards the well-deserved rest. The same happens during the festivities of Iemanjá Day, on February 2. As the celebration happens on the seashore and everything happens during the day, people that feel hot take a dip there to refresh. If you are one of these, the tip is to always be alert and go there only when there are other people on the sand / or policing nearby. It is a hidden spot, below the road level.
Photos: Fábio Marconi
We've prepared a perfect songs list for this experience. Listen now!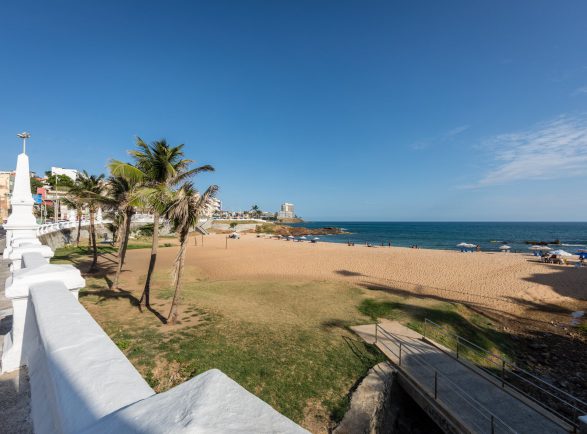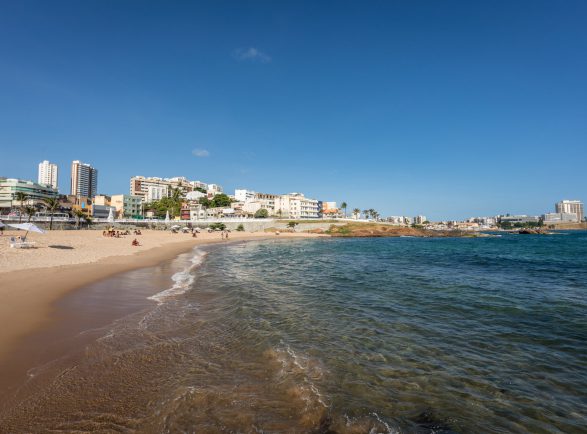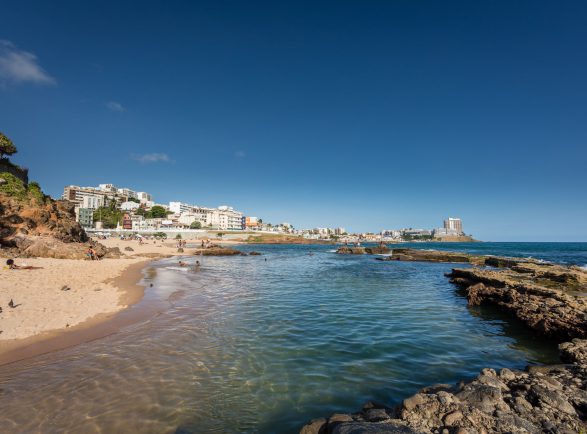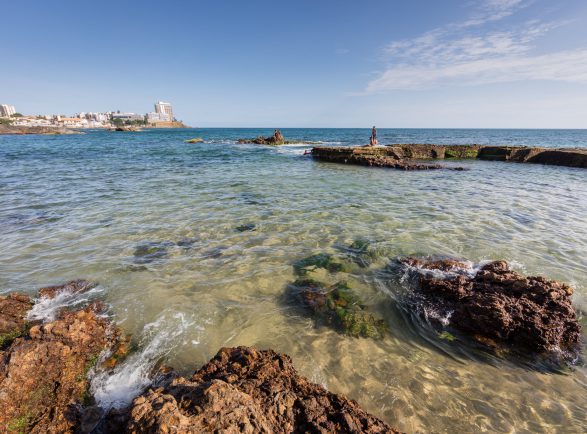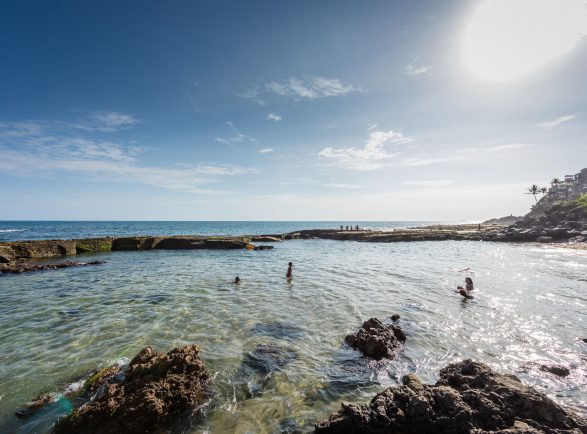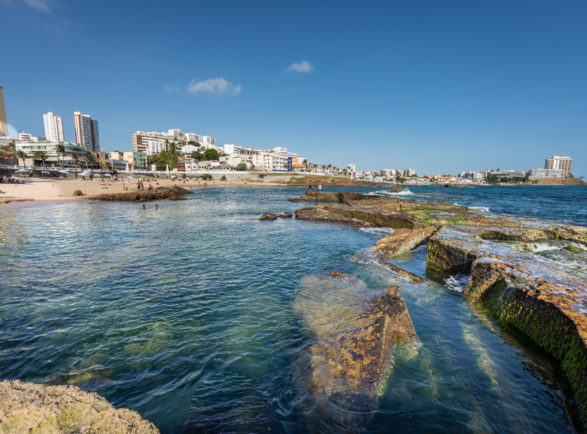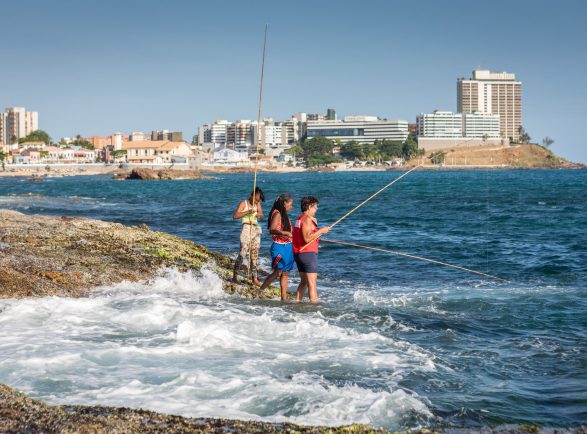 Praia da Paciência. Fotos: Fábio Marconi