A charming place to rest your mind in the historic center of Salvador
Pousada do Boqueirão is a small charming hotel run by a family of Italians, located in the Historic Center of Salvador. It overlooks the All Saints Bay and is just 400 meters from the streets of Pelourinho. Several shops, bars and restaurants are within walking distance and the Boqueirão Church is 170 meters away. Salvador International Airport is 32 km from the property.
Inaugurated in the early 90s, arising from the renovation of two old colonial houses, it has 15 simple but elegant rooms, where nature sets the tone. If the desire is to enjoy moments of rest and disconnect your mind, Pousada do Boqueirão is an excellent choice.
The decor is something else, with art and beautiful details everywhere. The salons are decorated with the best of popular Brazilian crafts. It has hydraulic tiles and a beautiful wooden floor, with various textures and colors, which also draws attention.
The beautiful kitchen of Pousada do Boqueirão can be admired from one of the lounges. It is probably Fernanda Cabrini's favorite place. She is an Italian who, together with her family, runs the inn. An excellent tip is to keep an eye on the agenda there: Fernanda receives great chefs who, together with her, provide gastronomic experiences at dinners and unforgettable lunches. This is one of the reasons that make Boqueirão such a special inn. One of the best choices for getting to know Salvador with the eyes of those who live here.
An excellent experience for non-guests
One of the place's highlights is the hearty breakfast. And do you know what the best news is? People who are not staying in the inn are also welcome. The breakfast, full of artisanal delicacies, with a privileged view of the All Saints Bay, is served on tables with natural flowers and colorful dishes: good for the palate and for the eyes. You still have the company of birds, who come to the balcony to eat fruit that the owners put on the parapet.
The meal includes a variety of fresh fruits, breads and cold cuts, as well as a variety of hot and cold drinks. Breads are homemade and served with local products, such as jellies from cooperatives. The cakes are made with licuri milk and also use goat cheese from Sertão. They serve delicacies that mix Bahian cuisine and the secrets of Italian pastry, produced by the owner Fernanda Cabrini.
Breakfast on Pousada do Boqueirão balconies is from 8:30 am to 11:00 am, only with reservation by whatsapp (71) 99124-8314. They are not accepting debit or credit cards, but they do accept bank transfer.
Service
Pousada do Boqueirão
Intagram: https://www.instagram.com/pousadadoboqueirao/
Facebook: https://www.facebook.com/pousadadoboqueirao
Address: Rua Direita de Santo Antônio, 48 – Santo Antônio, Salvador – BA
Phone #: (71) 3241-2262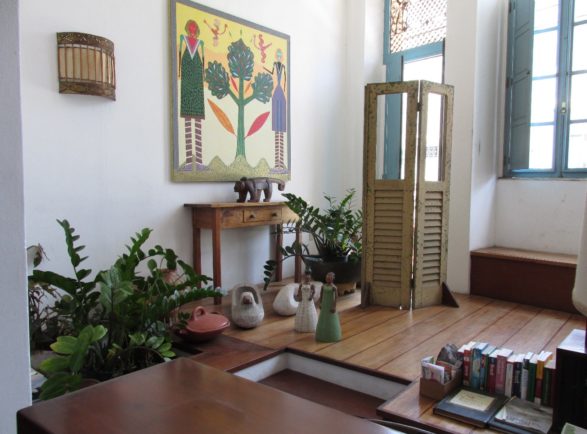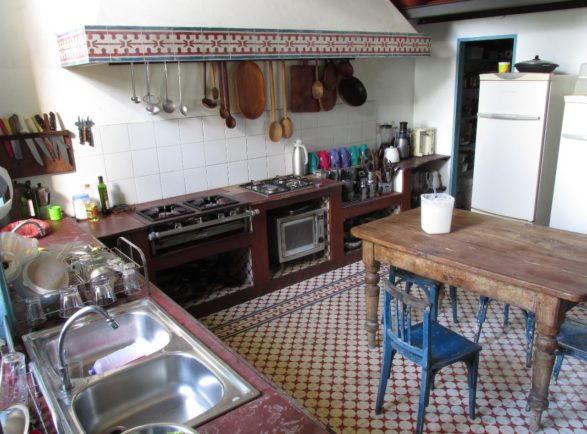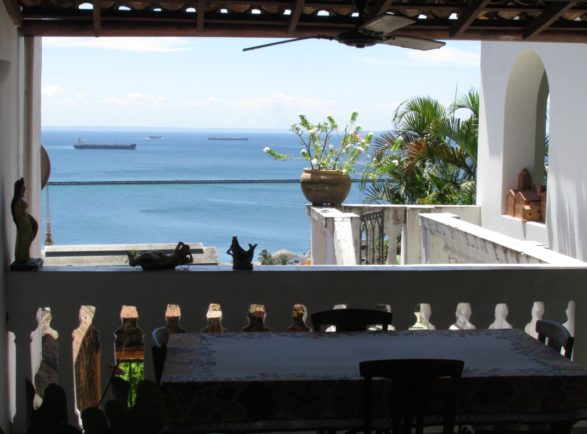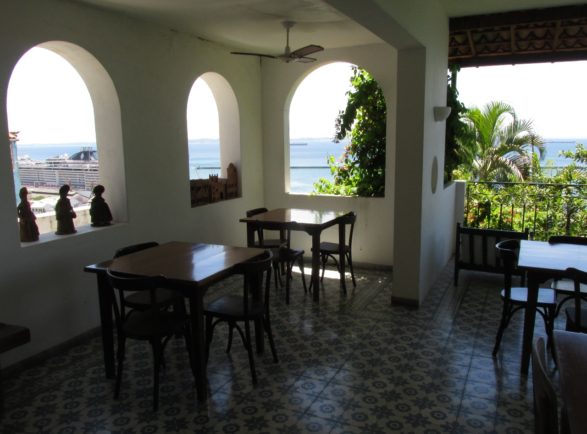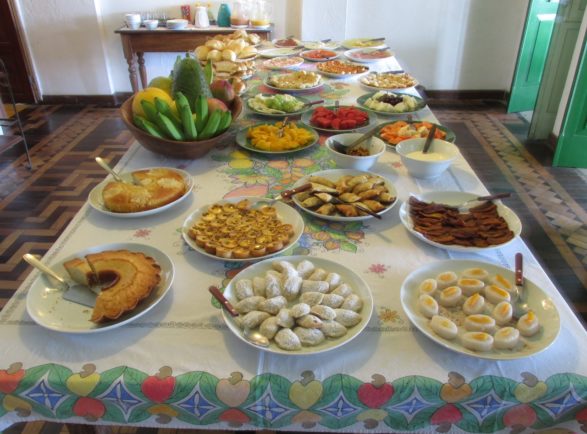 Pousada Boqueirão. Foto: Assessoria