A Portuguese tavern in Salvador
Boteco Português bar and restaurant proposes to take you on a journey through the best of the Portuguese land, within a relaxed atmosphere, in Rio Vermelho, Salvador's most bohemian neighborhood. Led by the Portuguese hotelier Luis Marques, this space has a menu composed of some of the most traditional and ancient recipes of Portuguese cuisine and has everything to be the new culinary point in the city.
Boteco Português was born out of an old project, conceived by the Portuguese Luis Marques, which materialized itself with the association of friends Josemar Borges, Giuseppe Salvetti and Everty Rocha. The idea is for customers to taste their wonderful snacks or traditional dishes from the Portuguese villages.
Be sure to try the classic codfish cake and other traditional snacks from overseas, such as the cod ceviche (cod shredded with salt, olive oil and onion), the pipis (gizzards accompanied by garlic bread), in addition to the most varied recipes of cod.
Another suggestion are sandwiches on homemade bread, such as pork shank baked in white wine, lettuce, tomatoes, mustard seed sauce, caramelized onion and french fries. To accompany, how about a good glass of wine or simply a Gin with Ginja?
Boteco Portugues is perfect for a meal or to nibble on the special snacks sipping a Portuguese wine, just as it happens in the good and traditional Lisbon taverns.
Services
Boteco Português
Instagram: @botecoportugues
Website: www.botecoportugues.com.br
Address: 16 Borges dos Reis Street – Rio Vermelho, Salvador – BA, 41950-600
Email: contato@botecoportugues.com.br
Phone: (71) 3565-0599
Delivery service: Orders can be placed from Tuesday to Sunday, from 8 am to 10 pm. Deliveries are made from 11am until 2pm and from 6pm to 10pm.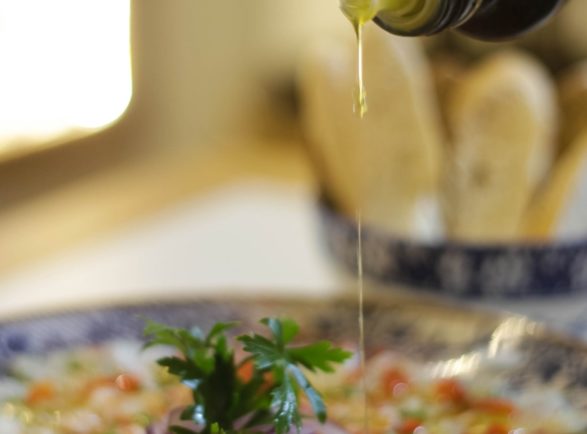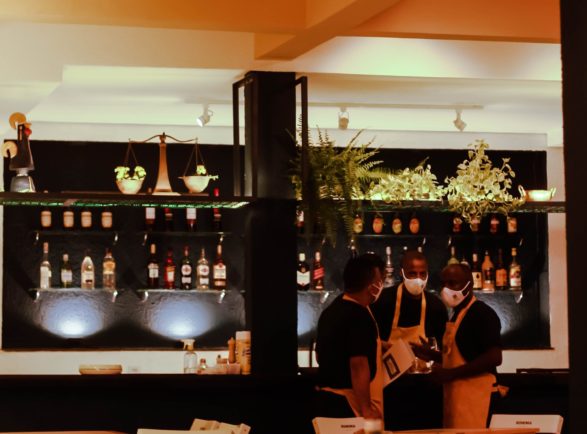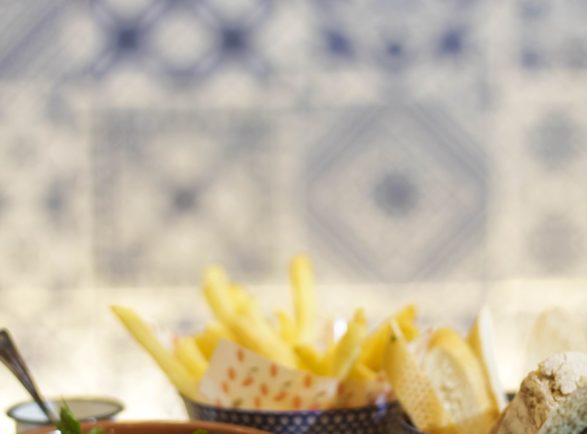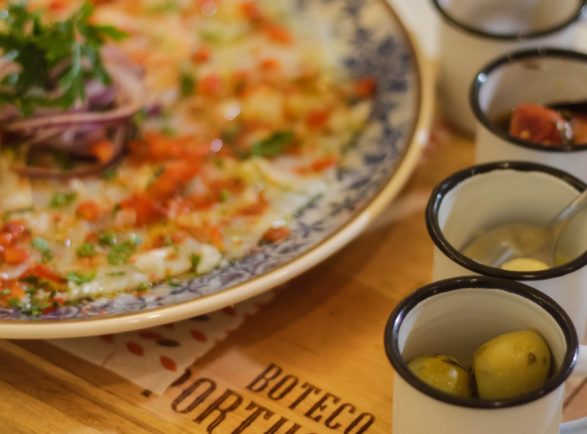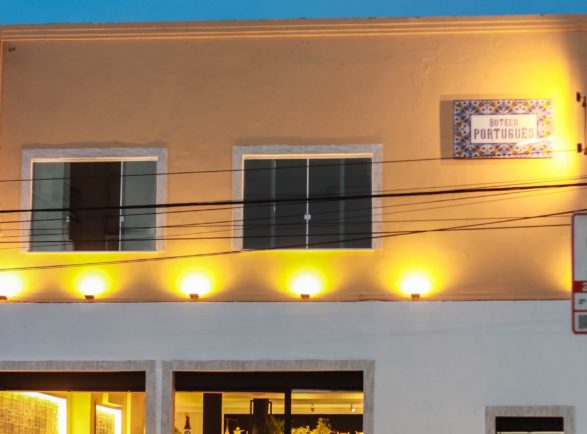 Boteco Português. Rio Vermelho. Salvador Bahia. Foto divulgação.