Arts and meetings on Portas do Carmo Street
Space in Pelourinho brings together cultural events
Atelier, stage for concerts and multimedia coworking space. These are some of the things that make up the "Pelô Mundo Club", an arts and meetings club in Pelourinho. The space is a corner of Latin America with strong dialogues and connections with the Caribbean and Africa.
The place, which has been in existence since September 2021 through the gathering of artists, currently has cultural projects with various musical genres, which alternate in the programming: Edy Vox (reggae); Aloísio Menezes (Afropop Brasil); Luisito Gutierrez Septeto Latino (Latin songs); Badogue Trio (Instrumental MPB) and Nem Cardoso e Deus é Samba (samba).
The weekly schedule is published on social media. In addition to the musical events that take place in the space's courtyard, the Pelô Mundo Club has the Studio Lumumba atelier, by the Afro-Indian artist Lumumba; a multimedia coworking room; a snack bar; a production room; multimedia content production rooms with live recording and transmission.
Studio Lumumba, which is open from Tuesday to Saturday on site, is a creative space focused on spiritual healing through art. The virtual showcase can be accessed through the internet, where it is possible to see part of the collection (AFROBIZ).
The bar does not have a set menu of food, but occasionally club members surprise visitors with their specialties. The abarás by Aloísio Menezes, the maniçoba or the shrimp risotto by João Teoria and the kibbehs by Sandoval are highlights for the palate.
The space currently focuses on national and international musical projects. Soon, they intend to expand the provision of services with photography, video, language learning through music, among others.
Service:
Pelô Mundo Club
Portas do Carmo Street, 28, Pelourinho, Salvador
Opening hours
Studio Lumumba: Tuesday to Saturday from 11 am to 7 pm
Instagram: @studio_lumumba
Pelô Mundo Club: see rehearsal times and access possibilities on Instagram @pelomundoclub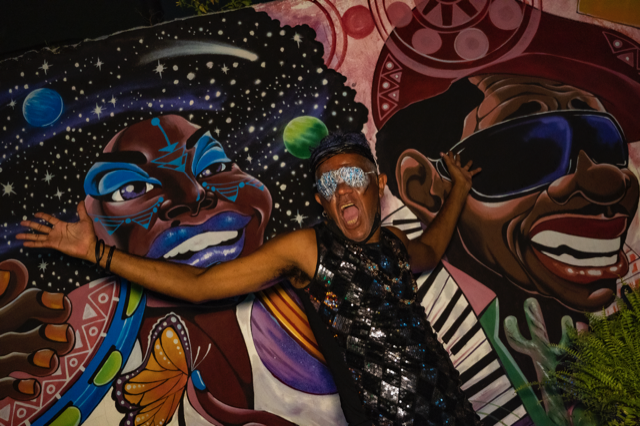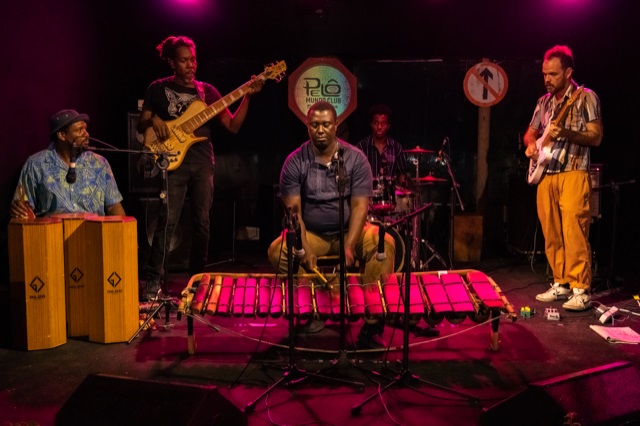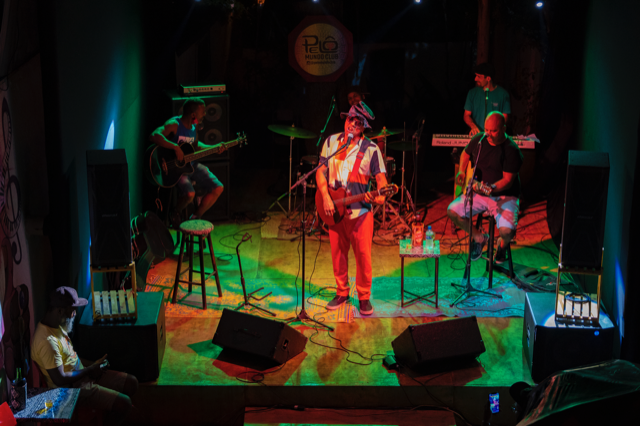 Pelô Mundo Club. Pelourinho. Salvador Bahia. Aloísio Menezes. Foto @e.clipe.se___27 copie