After a major renovation, the market is back renewed!
It was once a meeting point for famous personalities and a significant place for Bahian capoeira
Another pearl of the Historic Center of Salvador has a new look, but without losing its cultural and commercial character. After the fire that occurred in 2017, the São Miguel Market, located in the heart of Baixa dos Sapateiros since 1965, underwent a reconstruction and is back to the public, more beautiful, modern and following all the health safety protocols.
The market, which has an area of ​​4,460 m², with 1,671 m² of built space, underwent a great transformation. The project aimed to preserve the shopping center's tradition, taking into account current architectural needs, such as accessibility and landscaping elements.
In total, there are 40 boxes for the sale of various items, 28 fruit and vegetable stands and six restaurants. In addition, the structure has accessibility elements, parking with spaces for up to 30 vehicles and a sanctuary dedicated to the cult of São Miguel, which received the blessing of Friar Edilson Santos, from the Church of the Convent of São Francisco.
The place has always been a significant point for the population, especially in the Saúde, Nazaré and Pelourinho districts. São Miguel Market now also has its own space for capoeira, maculelê and other manifestations.
A lot of nice people have been there
Inaugurated in 1965, the São Miguel Market is a symbol of commerce in Baixa dos Sapateiros, reaching its peak between the 1970s and 1980s. The diversity of products sold at the place drew the public's attention: meat, fish and seafood, live chicken, ingredients from Bahian cuisine and even gold for making jewelry.
People from different social classes and famous personalities used to circulate there, such as samba dancers Batatinha, Riachão and Bezerra da Silva, and writers Jorge Amado and Jehovah de Carvalho. Capoeira emerged right in the middle of the fair, which guaranteed an extra attraction for customers and visitors.
In the mid-1990s, even though it was open to the public, the process of degradation of the place began, as it went without maintenance for so many years. In 2017, a fire made the place unusable. In March 2019, the reconstruction of the São Miguel Market was started by the City of Salvador, which after two years of investment in the renovation of the site, now delivers a new Market, rescuing this structure, which is so important for the commerce and economy of the city.
Service
New São Miguel Market
Address: Av. José Joaquim Seabra, 151 – Nazaré, Salvador – BA, 40024-082
Opening hours: Monday to Saturday, from 10am to 4pm.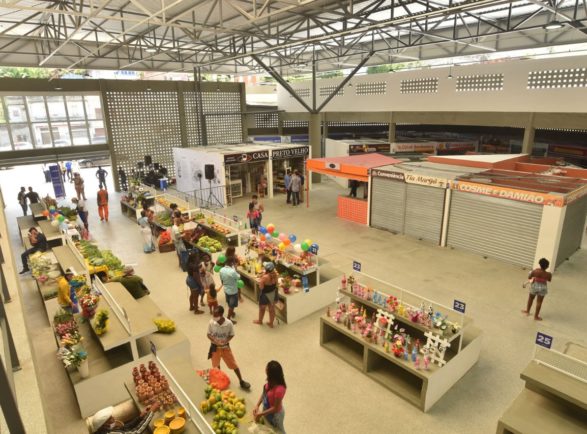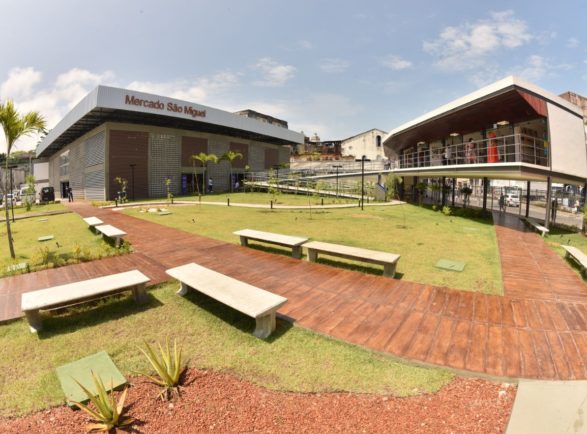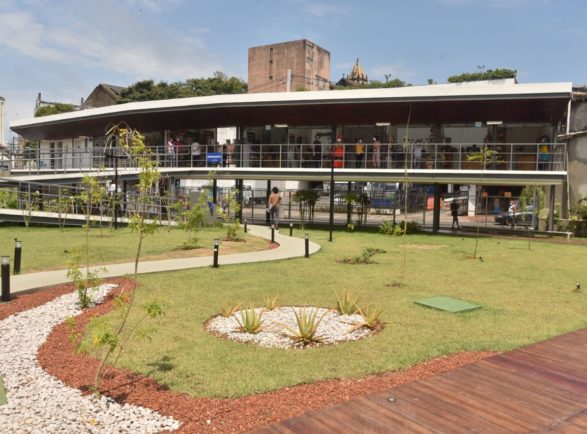 Novo Mercado São Miguel. Nazaré. Salvador Bahia. Foto Max Haack Secom.