In the railway suburb of Salvador, dishes full of shrimp wait for you. A tasty meal!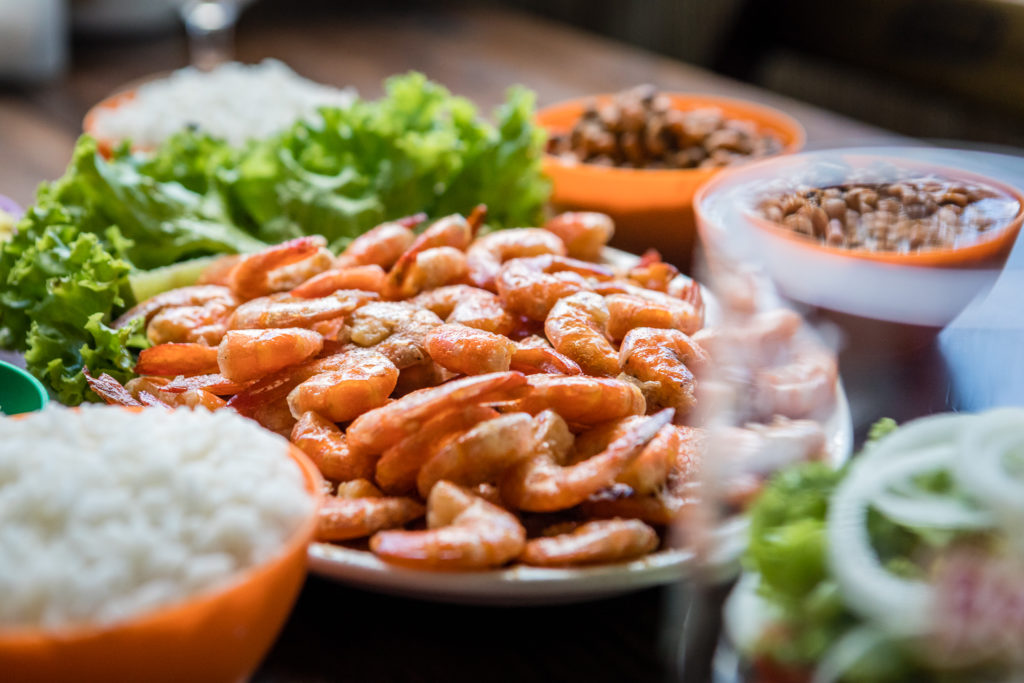 This is one of the hiding places of the railroad suburb of Salvador. Impossible not to eat a lot and enjoy the dishes served at Neinha. There is plenty of food and the price is inviting, the menu is based on seafood and delicacies, everything is very yummy. Highlights for the shrimp moqueca (stew) and the shrimp in garlic and oil! On the menu, as expected, there are many choices of seafood dishes.
Most of them take shrimp in their composition as, for example, the shrimp moqueca, the shrimp escondidinho (shrimp hidden under puree), the shrimp in garlic and oil. There are also two other options for those who are not into sea delights: a portion of salted meat and salted meat escondidinho. The portions are large, and serve up to 4 people. The access is not so good and there is very little parking available after a certain time.
Service:
45, Baptista Machado Street – Plataforma, Salvador-BA, 40710-510
Opening hours: Tuesday to Sunday, from 10am to 10pm.
Phone: (71) 3398-3985
Important: payment in cash only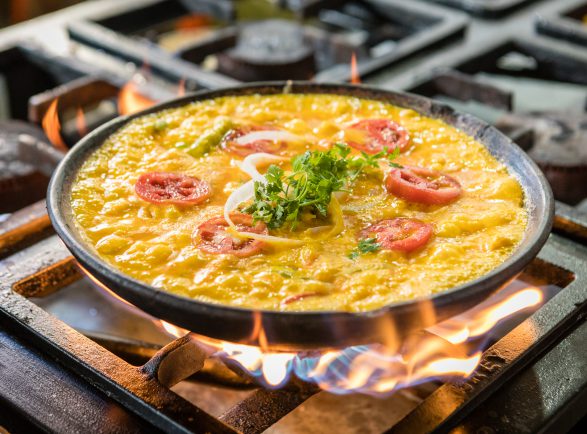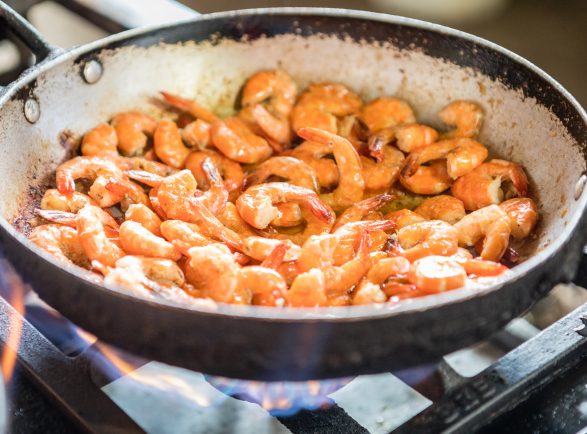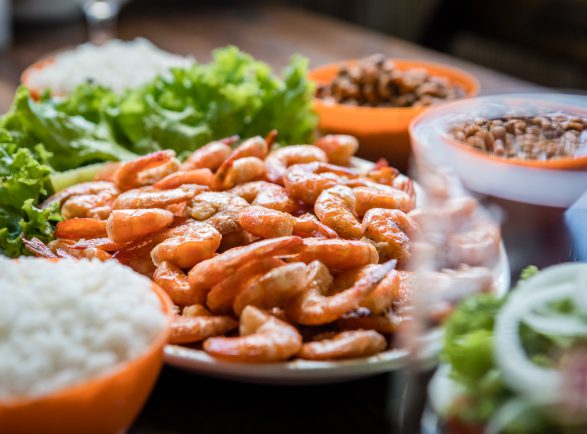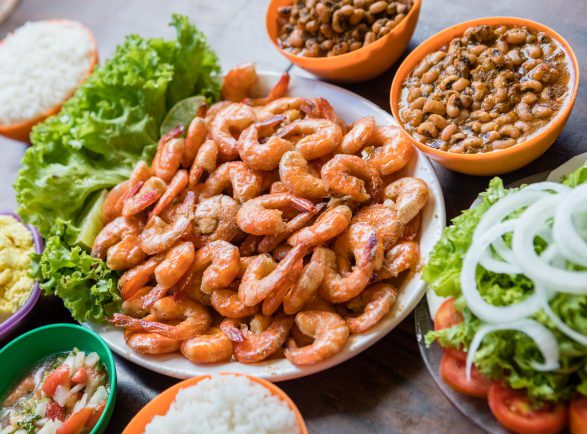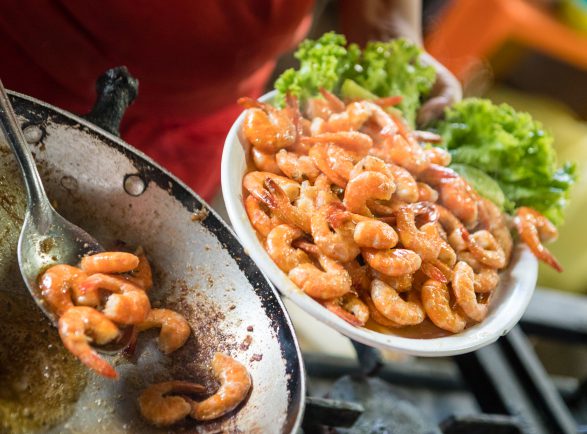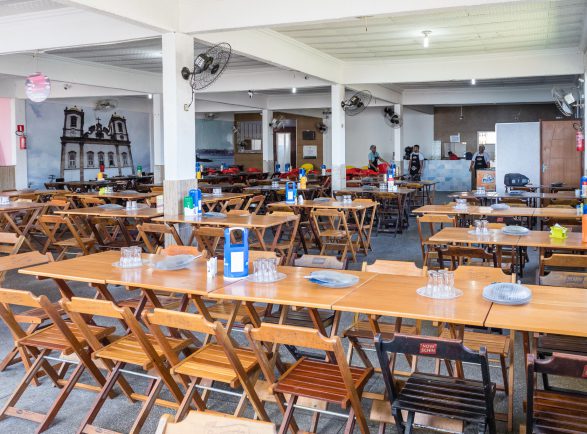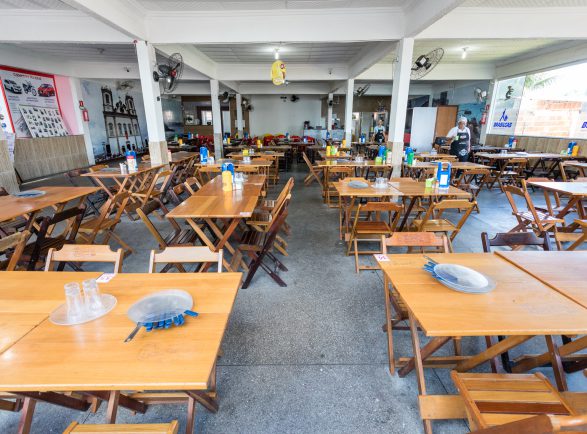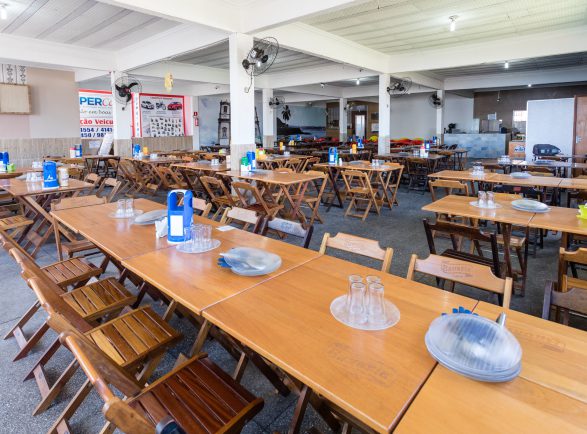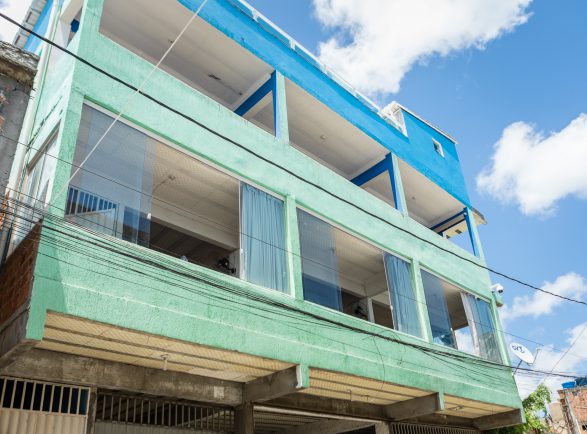 Restaurante Point do Camarão da Neinha. Foto: Fábio Marconi.