Ilha dos Frades is a passionate place and Loreto is very cute
Loreto beach on Ilha dos Frades is exciting! It is the perfect place to take good pictures and to have a peaceful day, enjoying its warm and clear waters. At low tide you can walk on the sand or enjoy the sidewalk where there are benches to sit and appreciate the view.
The complete recovery of the 17th century Chapel of Our Lady of Loreto has enormous symbolic value for culture and tourism on Ilha dos Frades. It is one of the most picturesque Bahian churches. One of the reasons is for being a few meters from the sea; the other is that, inside, there is an altar with neoclassical elements.
In this small part of the island, with the utilization and renovation of an old mansion that once served as a farmhouse, the Memory Center of Ilha dos Frades has been installed. Today, it is a must see for anyone interested in knowing better the origin, fauna, flora, geographical formation, customs and popular manifestations of the island.
The recovery and use of the new pier allows the landing and access of all types of boat. The building material around the church was carefully chosen to smoothly integrate into the existing square. The locality also gained a nursery with species from the Atlantic Forest, aiming the island's reforestation, as well as a center for sorting, recycling and compacting the garbage.
Important: in Loreto, there are no beach stands. So if you are spending the day, you can bring your food and drinks.
Service
It's important to know that visitors pay a fee of R$ 10.00 to enter the island, and the pier (maritime terminal of this beach) is open from 9am to 4pm, but you can land directly on the beach at different times too, at points where there are no safety buoys for swimmers.
For boat rides: it's important to schedule at least 72 hours in advance.
How to get there:
Adval Viagens e Turismo (Adval Travel and Tourism)
www.advalturismo.com.br
Phone #: (71) 3328-0332 / 3329 4834 / (71) 98802 1375
Adval Viagens e Turismo is a local receptive agency with proven professional competence in the national tourist market as well as in the international receptive. It offers tours to Ilha dos Frades and Itaparica and throughout Salvador, showing its history and its natural beauty.
For special tours
Speedboats, yachts and catamarans
More intimate, romantic, family or small group tours
Sailor Rafael – speedboat ride leaving from Bahia Marina
You can call and explain your demand so that he can organize the tour to suit your group.
Rafael: 71 99403-0560
Bahia Tours
www.bahiapasseios.com.br
Boats, yachts, schooners and catamarans rentals.
Phone #: (71) 99900-7741 / (71) 3179-1718
Nautical Charter
www.charternautico.com.br
Phone: (71) 99146-5870
The sailboat is private, it was designed for charter. It has modern equipment and comfortable facilities. Rent a manned sailboat with commander present so you only have to worry about enjoying the view and sailing.
For parties and get-togethers
Schooners
Our suggestion here is for those who want to have a party or a get-together. The smaller schooners are for approximately 78 visitors. Which is already a lot of people!
Bahia Schooner
www.bahiaescuna.com
In this one, you organize your own party – schooner rental for tourism and nautical services in Salvador, Bahia.
Phone #: (71) 99629-9715 / (71) 98852-3545
General information:
Nautical Center of Bahia | Lower City, Salvador, Bahia, Brazil
Phone: (71) 3243-2207
How to get there by land:
From Salvador, take BR-324 (Feira de Santana) to Madre de Deus. It is 32 km to the junction with the BA-522 towards Candeias, and then another 20 km to the center of Madre de Deus, on a good road.
Madre de Deus Ferry Terminal – There is a bus stop right in front.
By car – there are free or paid parking, with an average value of 10 to 20 reais. On the bridge, there are ticket counters for the islands. The boats cross regularly as cost R$ 3.50 + 0.90 boarding fee. When taking the Paramana crossing, the closest is to get off at the pier.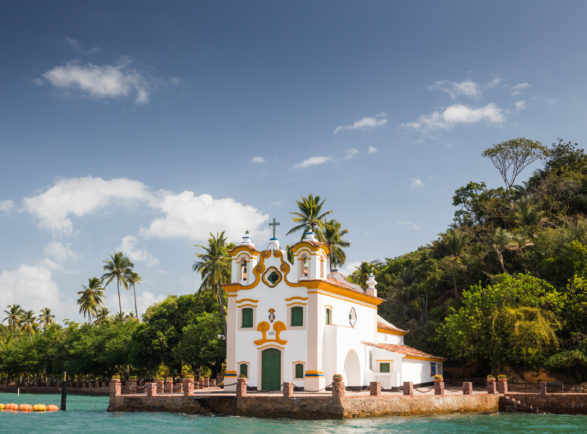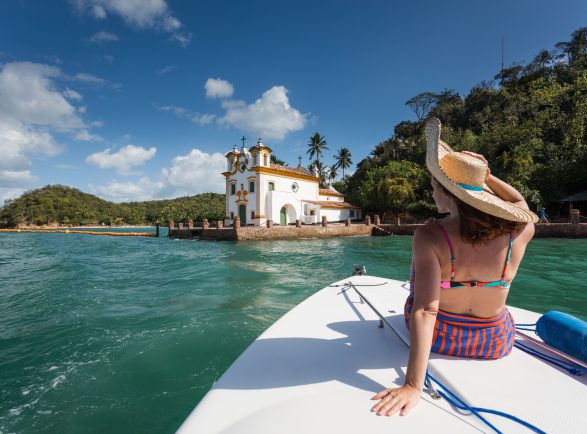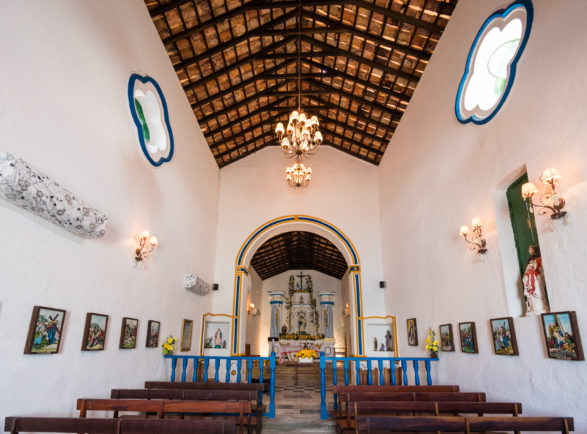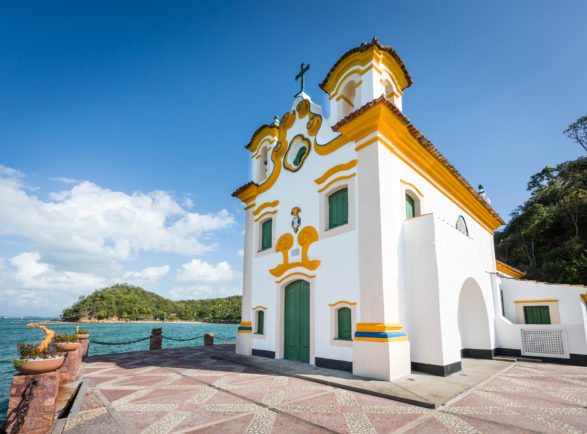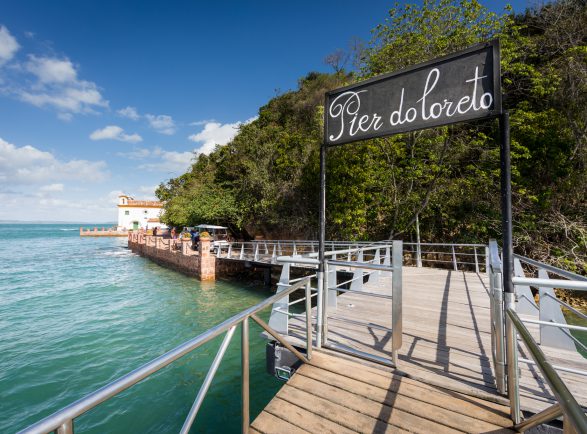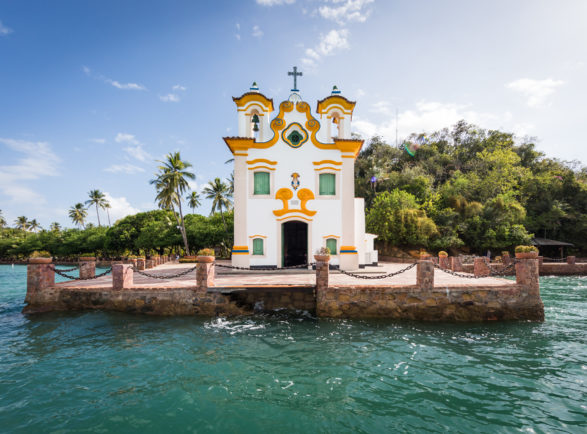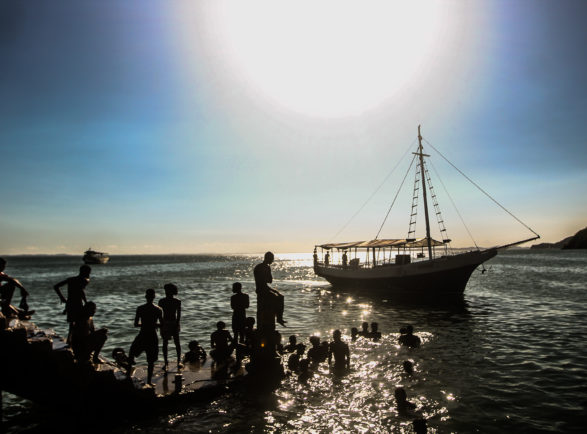 Loreto. Ilha dos Frades, Salvador, Bahia. Foto: Fábio Marconi.