Marinated seafood, with the taste of Hawaii's typical cuisine.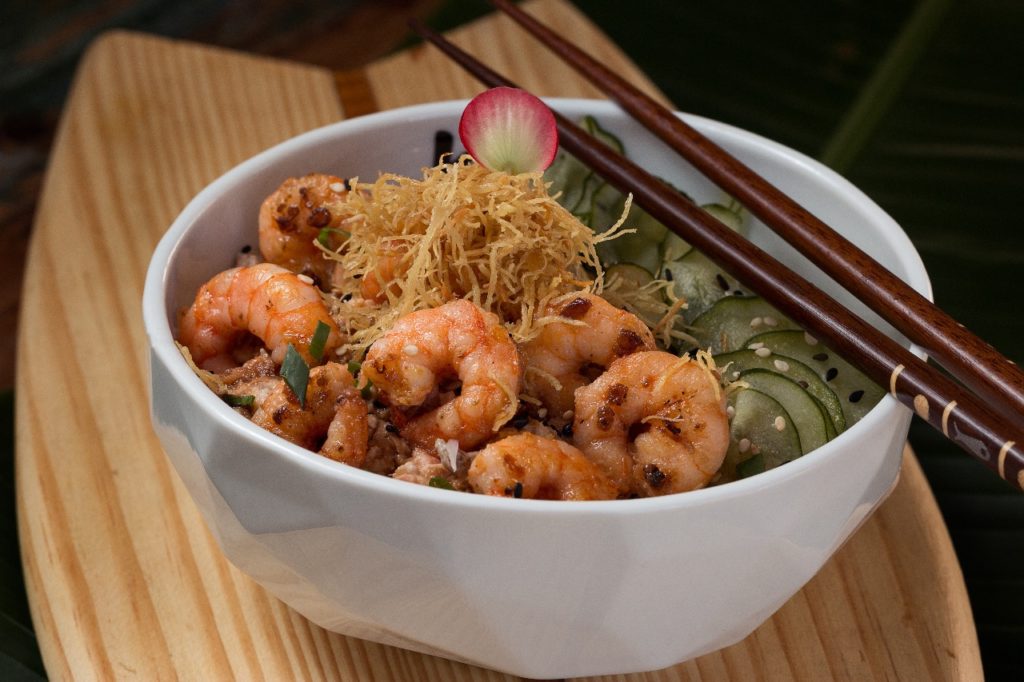 Kawai means "what comes from the sea". This is exactly the identity of this restaurant that has the Poke as the highlight of its menu. Quality gastronomy, good energy and originality are the key ingredients of KawaiHawaiianPoke, a restaurant and drink bar based on Hawaiian culture, which is already a trend of world consumption. A cuisine marked by the taste of seafood marinated and well seasoned, with the flavor of the typical gastronomy of Hawaii.
The dishes are light and refreshing, reflecting the identity of the place. In addition to the Pokes, the customer can choose other tasty dishes like Kai'a Rice and Hawaiian Canoe that serve three or more people. In the menu, there are Pupu's, Hawaiian entrees – raw, marinated, fried or empanadas – ideal for sharing, which have been prepared to accompany a drink; the Pokito, which is a dish made with Poke, in the format of the burritos, and resembles sushi, but has different size and flavor, and is already seasoned. It also has the desserts, which are made from ingredients like pineapple, green coconut and other natural and typical Hawaii products.
There are 17 poke options. The "favorite of the house" is the Ohana OceanStyle of fresh tuna and salmon, marinated shrimp, kani paste and coconut chips. The Haleiwa Shrimp has shrimp, cream cheese, crunchy pea with wasabi, carrot, chives, coconut chips and mango sauce. It is wonderful! There are also Tiki drinks, with Polynesian and Hawaiian influences, in ceramic mugs carved out, the TikiMugs.
The cozy atmosphere, inspired by the Aloha philosophy, transports us to a paradisiacal setting where gastronomy joins with other sensorial experiences. The whole composition of space refers to the Hawaiian concept and culture. Part of the decor came from Indonesia and the tables are made with wood from demolition. In partnership with Red Bull TV, a radical sports channel, the restaurant displays surf movies and other audiovisual content. In addition to showing videos that depict Hawaiian culture on Channel Off and Vimeo.
Service
KawaiPoke Bar
Address: Rua. Ilhéus, 241 – Rio Vermelho, Salvador – BA, 41940-570
Operation time: Tuesday to Sunday, from 6:00 pm to 1:30 am.
Phone: (71) 3016-1411
We've prepared a perfect playlist for this experience. Listen now!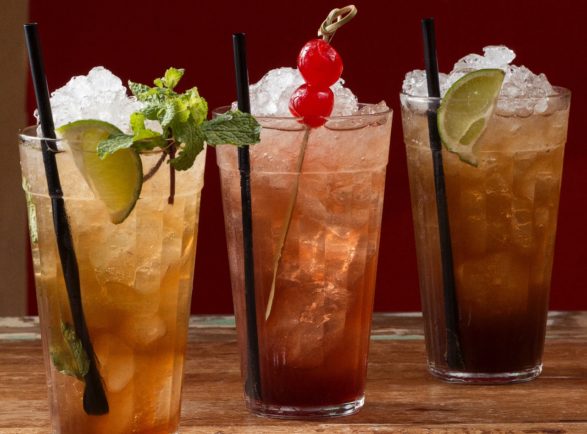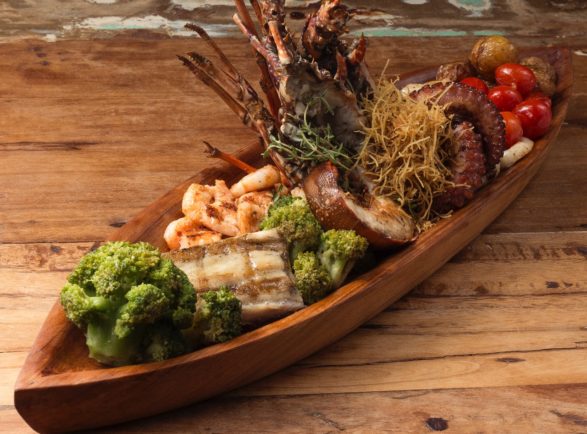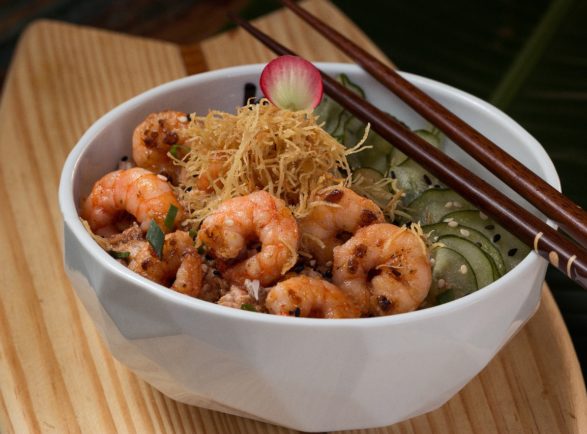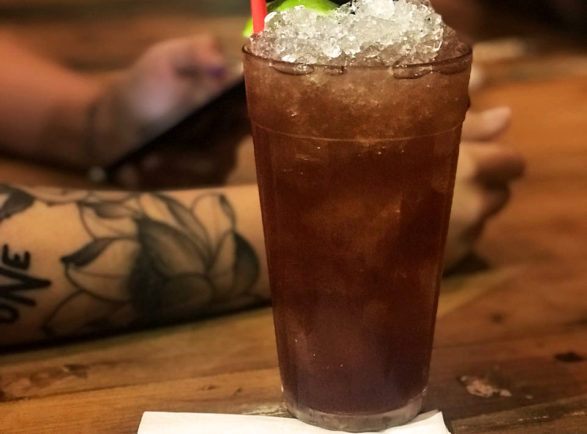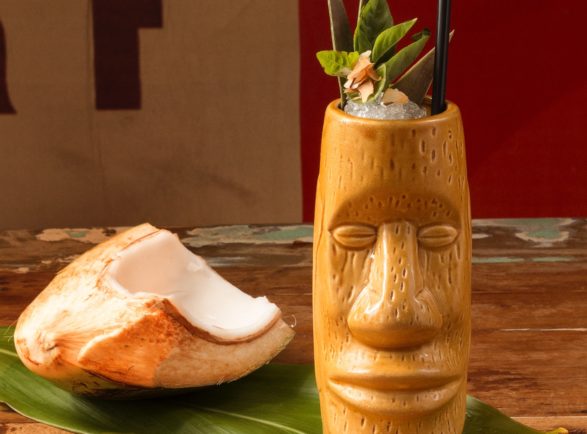 Kawai Hawaiian Poke Bar. Rio Vermelho. Salvador Bahia. Foto: Divulgação.