Living history: songs and sambas coming from affective memories.
At the edge of Lagoa do Abaeté, under the shade of a tree, Dona Maria de Xindo, a beautiful lady with her colorful clothes and printed cloth on her head, tells stories about Abaeté for four children around her. "That hill over there was very high, the Bride's Veil." Pointing to the other side, she continues: "We came up here to hang our clothes. A time when the waters of Abaeté came up here". Tales of lived memories, washing clothes of gain.
The Ganhadeiras of Itapuã are living history, a cultural reference called by this name in honor of the women who, from the 19th century and beginning of the 20th century, did "wash of gain" (washing clothes) or left their homes with their baskets, on foot, to sell fish and delicacies around the city and make a living for the family. The group consisted of strong women who met to talk about Itapuã's ancient traditions, sing and dance samba de roda. In 2004, the group As Ganhadeiras got stronger and today it tells the story of Salvador, our culture, the women of Brazil, through songs and sambas.
The cultural initiative started at Dona Cabocla's and Dona Mariinha's homes. Dona Cabocla has passed away, but Dona Mariinha remains and today she sees her granddaughter and great-granddaughter participating in the group. The old and the new generation are committed to strengthening Itapuã's cultural identity and taking care of each one's affective memories rescues, searching for the songs and the past moments to make a repertoire.
Ever since it began, the group has received several awards, among them the Popular Cultures Prize – Mestre Duda 100 Anos de Frevo – awarded by the Ministry of Culture (SID). It was recognized as an exemplary initiative in the context of Brazil's Popular Cultures. It has had 3 nominations for the Brazilian Popular Music Award and won two of them. In 2016, they participated in the Olympic Games closing ceremony in Rio de Janeiro, in a show along with Mariene de Castro.
In Rio de Janeiro, they participated in the Back to Black Festival, which also featured Alcione and Gilberto Gil, in the Vila Lobos Festival, at Tom Jobim Theater, and in Salvador, at the 20th PercPan. They have also performed in Caetano Veloso's and Maria Bethânia's concerts and at Nós Os Tincoãs' with Mateus Aleluia. They are preparing now to record a DVD in the public edict of Natura Musical, in which seven groups from Bahia have been contemplated.
The group has the participation of 17 ladies (Cantadeiras, Ganhadeiras, Lavadeiras) who with their very peculiar voices delight the listeners in each presentation. There are still 10 children and six musicians playing string and percussion instruments.
Antônia Sofia das Virgens Santos, from the top of her eleven years old, has understood very well what it means to be one of the Ganhadeiras.
"I really like this group because it's my family, it's part of my life. And what does it take to be a Ganhadeira? It comes from love. Friendship and family. It's necessary to work hard because all these women here have gotten everything from the 'tree root (from Africa)' that they have planted and today this root is beautiful, it is a tree with beautiful flowers and fruits. They have planted it and I am very grateful for being in this wonderful group with these beautiful women."
Service
Contact for concerts by the official networks. @asganhadeirasdeitapua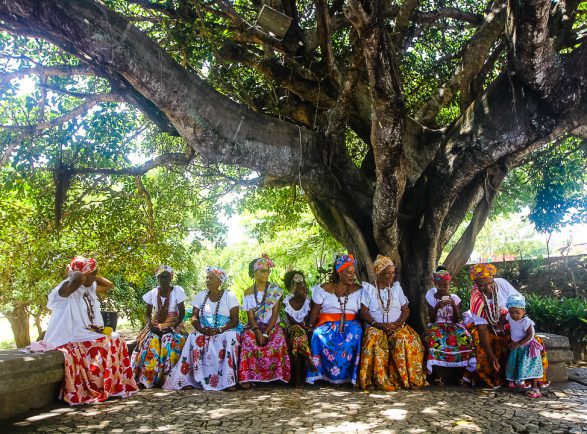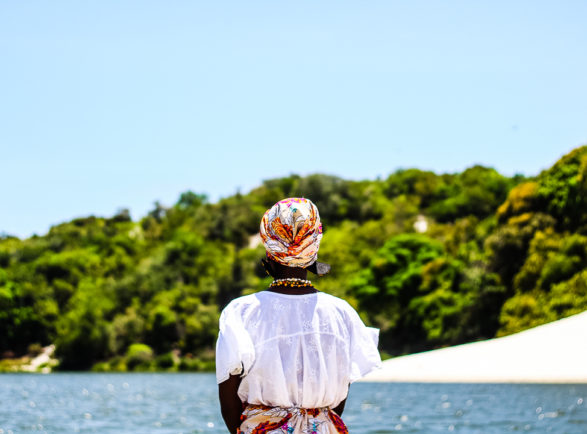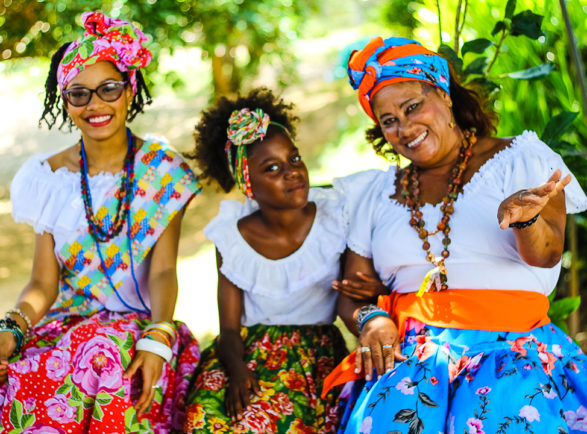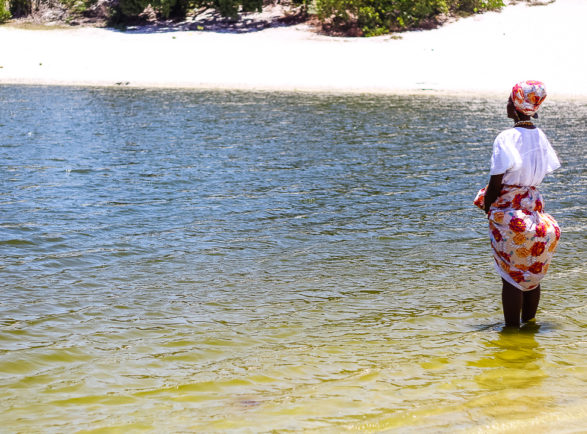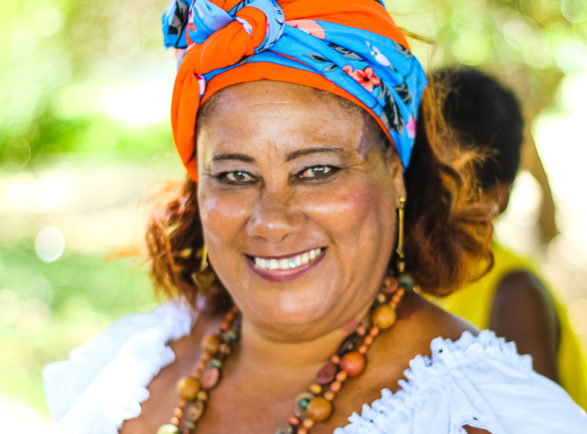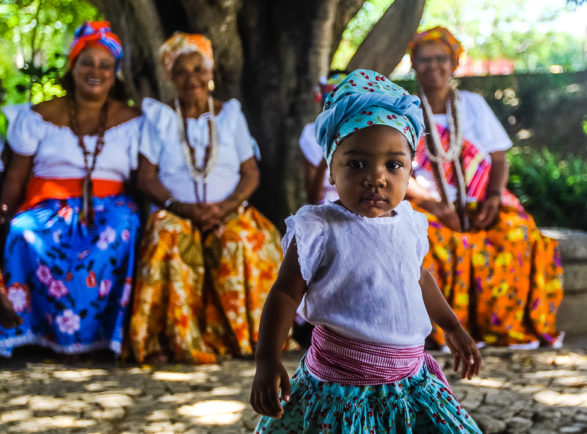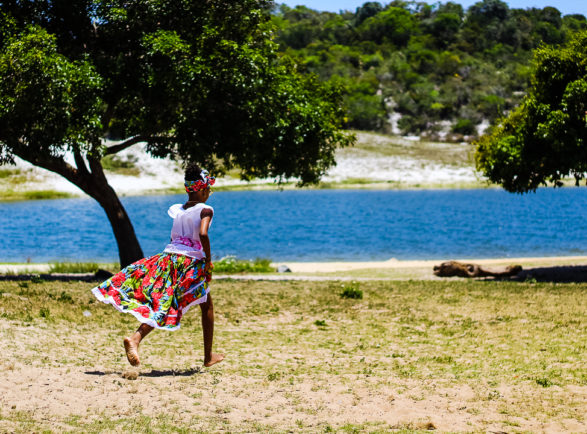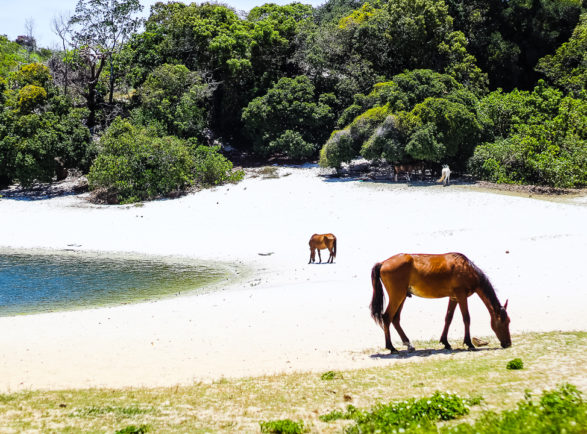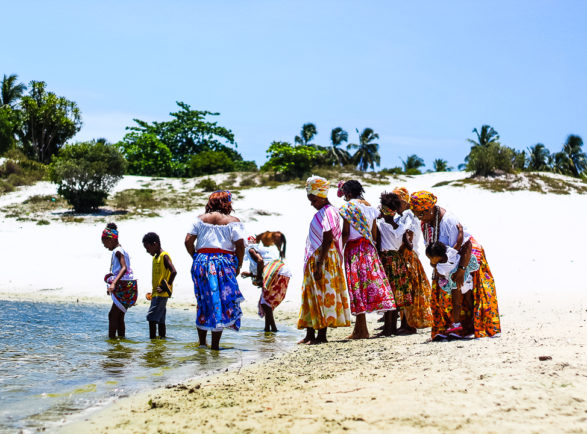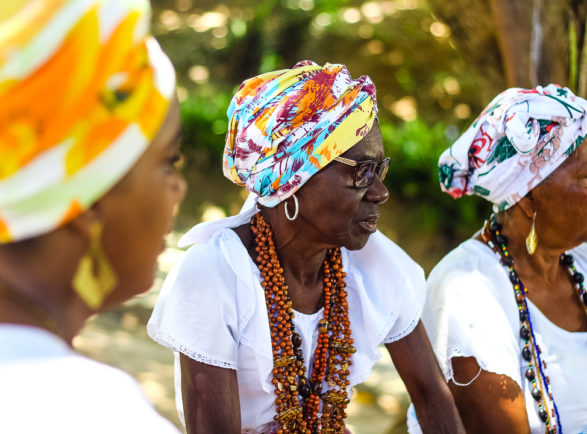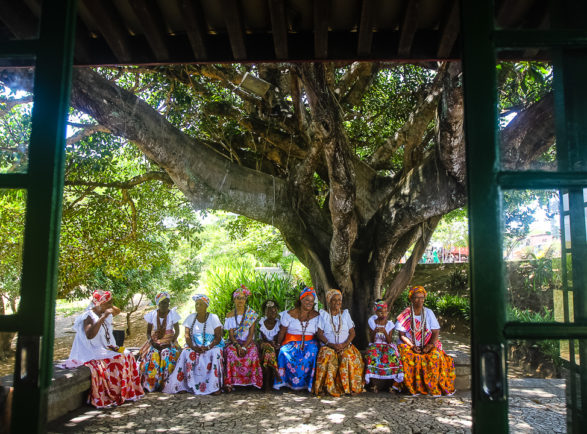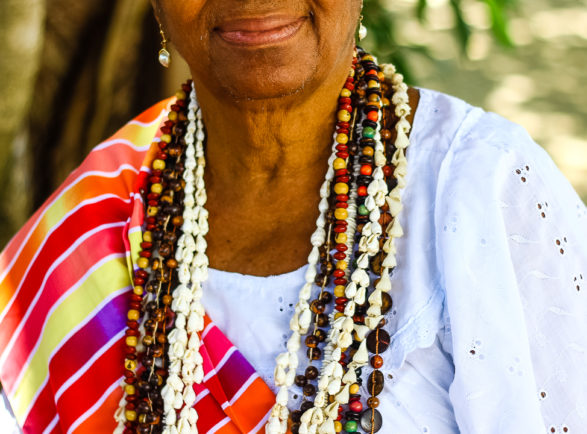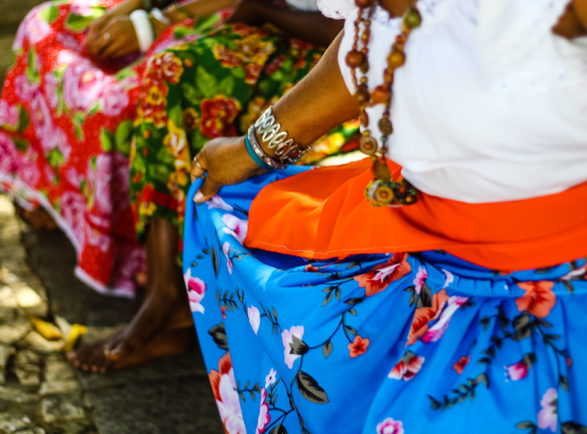 Ganhadeiras de Itapuã. Salvador, Bahia. Foto: Amanda Oliveira.
1
2
3
4
5
6
7
8
9
10
11
12
13
14
15
16
17
18
19
20
21
22
23
24
25
26
26