Good music, tasty food, artisanal beers and super-welcoming owners.
The façade of ancient tiles works like a book's cover that surprises in each page: this is the D'Venetta Cultural Space, located in the charming Santo Antônio Além do Carmo under Ms. Dôra's command. More than a restaurant with plenty of maniçobas, feijoadas and tropical drinks, the place is a meeting point for artists, exhibitions, DJs, and all types of culture, resistance and light in the city.
The spaces please different tastes, from the front porch to the terraces in the backyard. Antique objects make up the house decoration. The owner leads the kitchen, and the menu is simple, but the dishes are very well executed. Typical dishes are served in clay bowls, very charming. This is a restaurant for all senses!
Service:
Rua dos Abôdes, 12 – Santo Antonio, Salvador – BA, 40301-282
Opening hours: from Wednesday to Friday, from 6:00 p.m. to midnight. Saturday from noon to midnight. Sunday, from noon to 6:00 p.m.
Photos of the place: Fábio Marconi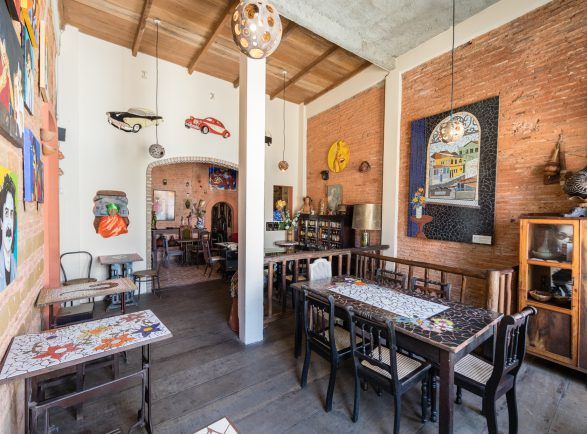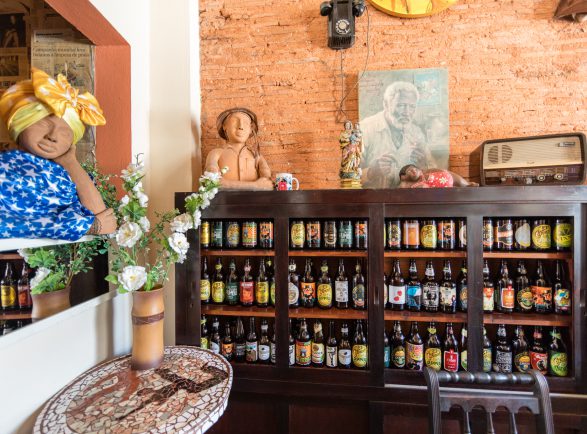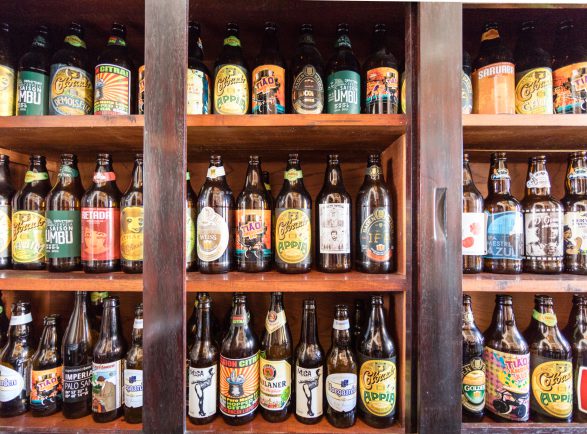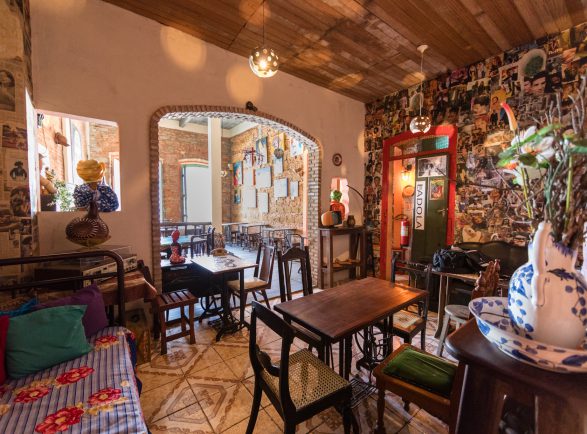 Restaurante D´Venetta. Foto: Fábio Marconi