Joel Shrimp, shrimp moqueca or shrimp breaded with tapioca. Donana is patrimony!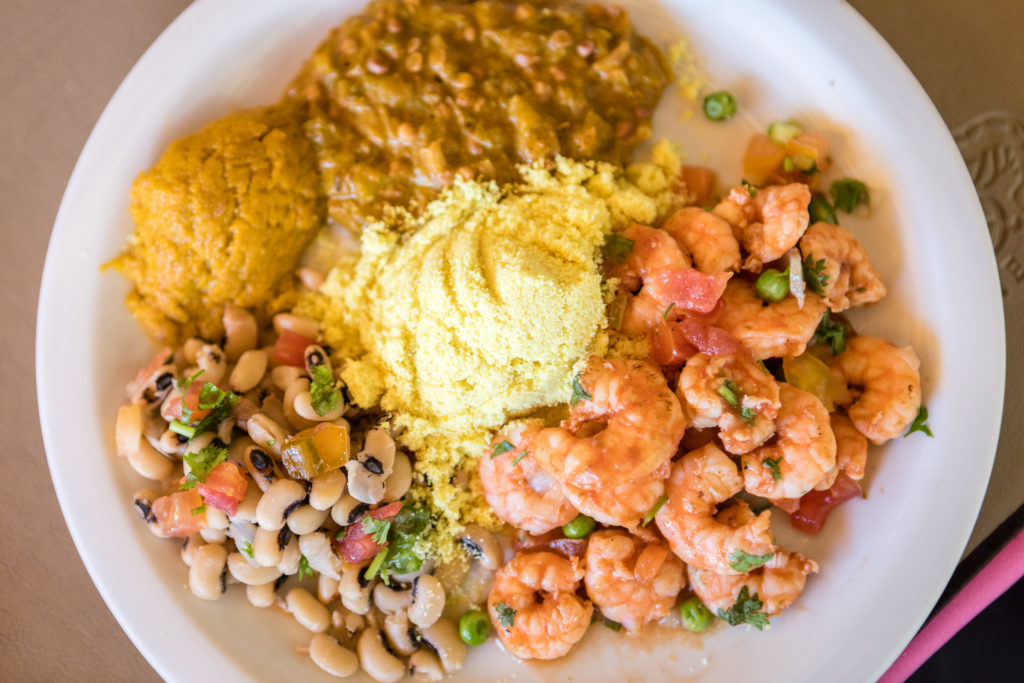 The culinary art of Ana Raimunda Silva Santos, Donana, became a livelihood in 1988 when the nursing assistant of Brotas Maternity opened a notions store in the Commercial Center of Comerciários to complement the income of the house. The business didn't go so well and, to sustain the store, she started selling some sweets. From there on, things changed, the bills were paid at the end of the month and the store became a restaurant.
Today, if you don't arrive early, you find a line at the door. Even after 21 years, with the restaurant being a success in the city, the habits are still the same: Ms. Ana Raimunda runs the kitchen with Adriana, her daughter, and Lúcia. She herself chooses the ingredients, arranges the decoration and supervises the service.
Those who don't refuse a good Bahian cuisine, in a place that is both simple and cozy, can not miss this restaurant which is practically a city patrimony! The flagship is the shrimp moqueca (stew), and among other side dishes we suggest the pirão (manioc flour thickened broth) or the vatapá (a creamy paste made from bread, shrimp, coconut milk, finely ground peanuts and palm oil), which is fabulous. Also super-tasty is Shrimp a Joel. The lines are frequent on weekends. You can start the meal still on the sidewalk, with shrimp skewers breaded with tapioca.
Service:
Brotas
Salvador / Bahia
Phone: (71) 3351-8216 | (71) 3019-7840
Opening hours: Monday to Sunday, from 11:30 a.m. to 5:00 p.m.
Vilas do Atlântico
Lauro de Freitas-BA
Phone: (71) 3379-4364 | (71) 3024-6308
Opening hours: Monday to Wednesday from 11:30 a.m. to 5:00 p.m. |
Thursday to Saturday, from 11:30 a.m. to 11:30 p.m. | Sunday from 11:30 a.m. to 5 p.m.
Praia do Forte
Camaçari-BA
Phone: (71) 3676-0473 | (71) 3676-0338
Opening hours: Monday to Saturday from 11:30 a.m. to 11:00 p.m.
| Sunday from 11:30 a.m. to 5 p.m.
Photos: Fábio Marconi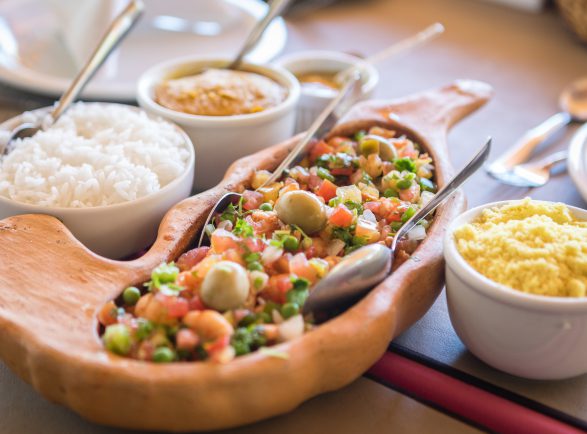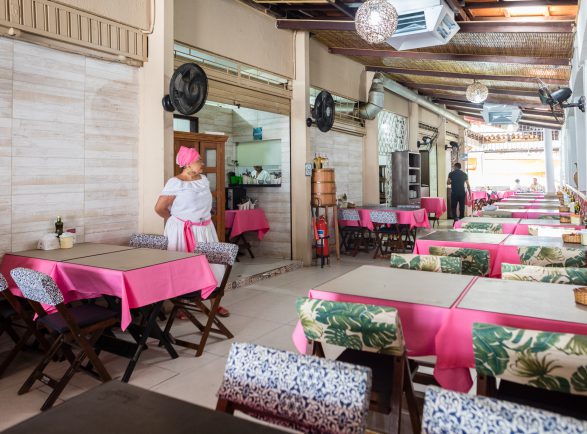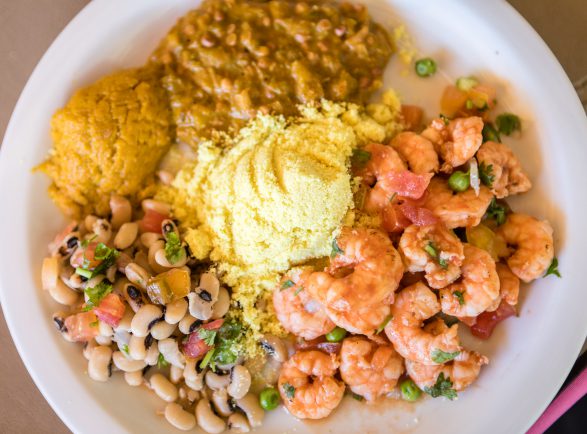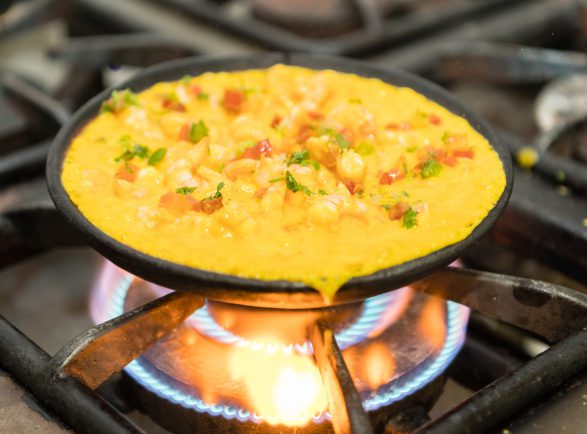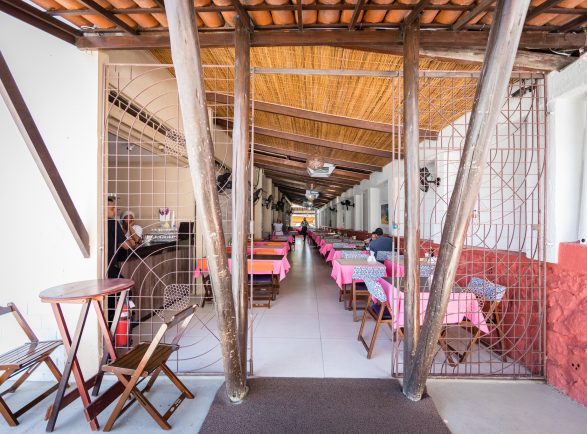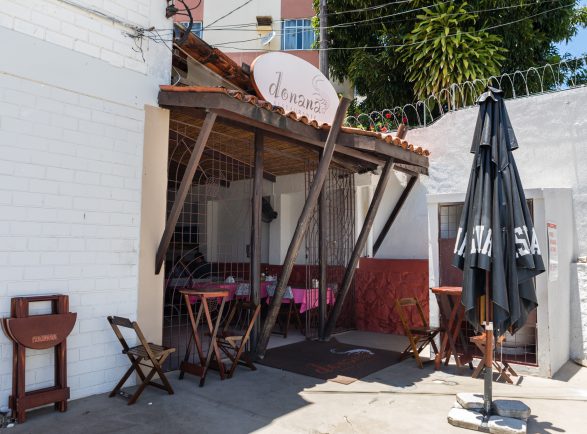 Restaurante Donana - Camarão a Joel, um dos carros chefe da casa.