Classic bar with cold beer and the most tasty salted meat with manioc puree
Cruz do Pascoal Bar is one of those kind of classic bars that serve regional menu in an informal atmosphere, as well as keeping original emporium time objects, especially a large metal cash register with buttons and keypads. Founded in 1952 by the Spanish Porfirio Amoedo, Cruz do Pascoal Bar is famous for its cold beer, tasty snacks and the privileged and highly disputed view of the Lower City and All Saints Bay. Artists, bohemians, tourists and ordinary citizens frequent the bar. The delicious salted meat with manioc puree is the house tradition.
Whoever doesn't get a table facing the bay to enjoy the tasty dishes, don't worry. The tables in the street are mostly occupied by the residents themselves, which gives you a feeling of belonging and familiarity with the neighborhood. The place is quiet, simple, discreet, very good to talk to friends, have a drink and date.
The place's name is due to its proximity to the Public Oratory Cruz do Pascoal, built in 1743 by the Portuguese Pascoal Marques de Almeida, in devotion to Our Lady of Pilar. The establishment has gained notoriety in the past because it was used as a film set for scenes of the award-winning film "O Pagador de Promessas", by Anselmo Duarte. The Square where the Bar is located was also the inspiration for the soap opera "Segundo Sol", which was shown on Rede Globo in 2018. The fictional bar was called "Bar Caranguejo de Santo Antônio" (Santo Antônio's Crab Bar) and belonged to the Falcão family, alluding to Cruz do Pascoal Bar.
The traditional bar has many peculiarities. In 2017 it was a true event when they announced that, for the first time since it was founded, it was accepting debit card payments. Since the beginning, the place accepted payment only in cash. Another event that goes against the "commercial rules" is that it closes on Sundays and has already been closed on important dates such as São João and during the parade of July 2. On both dates the neighborhood streets are filled with residents, visitors and tourists. Who has already seen the poster glued to the bar door saying: "Let's take a break, organize things, people are going to travel, etc"? Icon of Salvador's bohemia, Pascoal Bar stays true to its own tradition!
Service
Cruz do Pascoal Bar
Address: Rua do Carmo, 2 – Santo Antônio Além do Carmo, Salvador – BA, 40301-405
Opening hours: from Tuesday to Saturday, from 1:30pm to midnight.
Phone: (71) 3243-2285
We've prepared a perfect playlist for this experience. Listen now!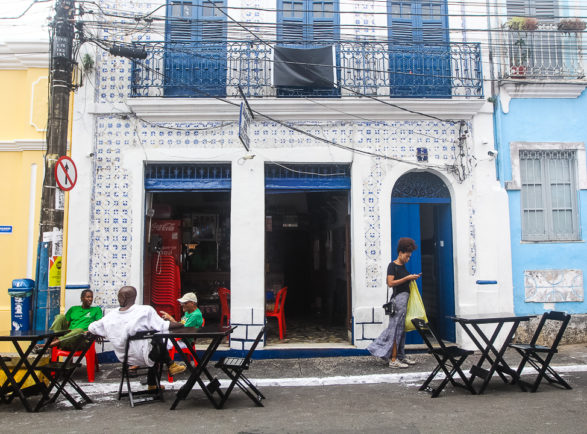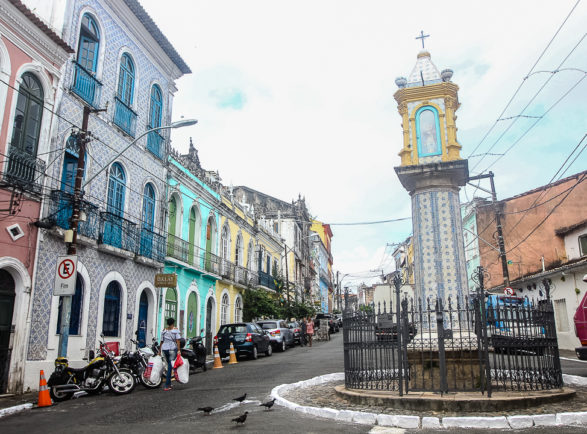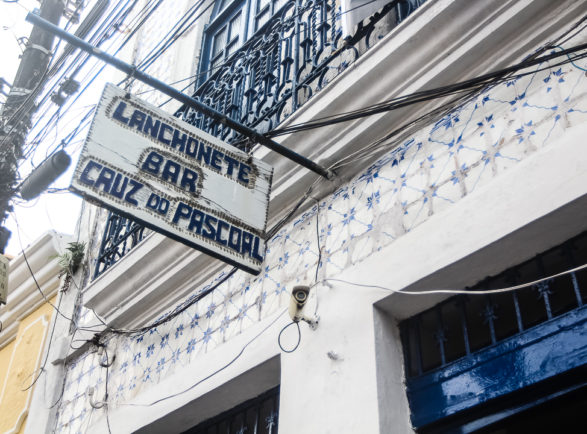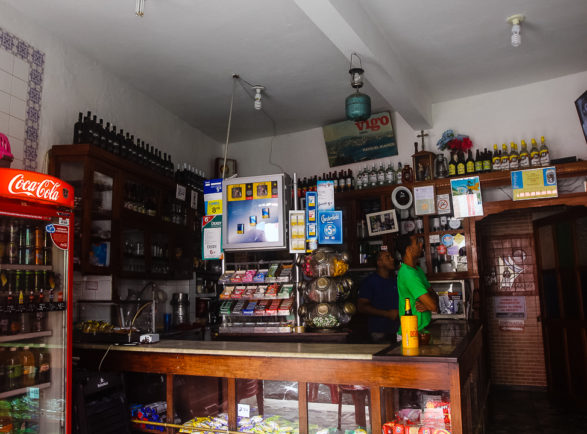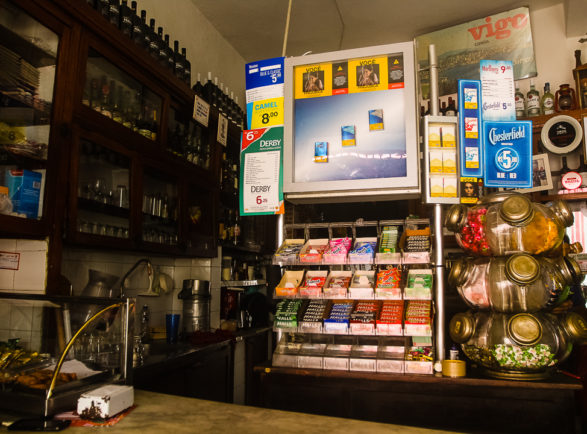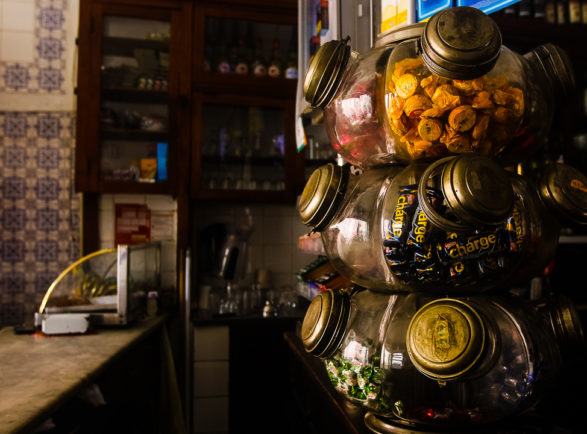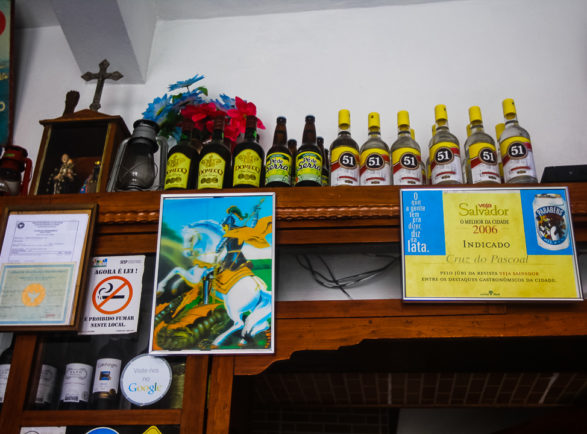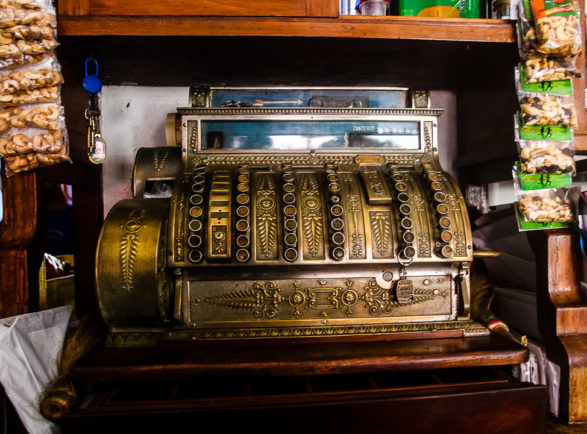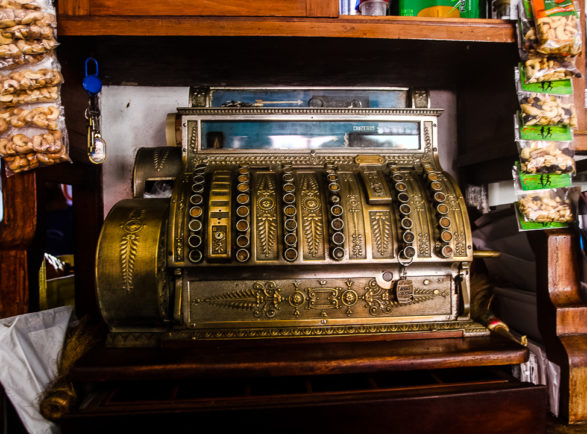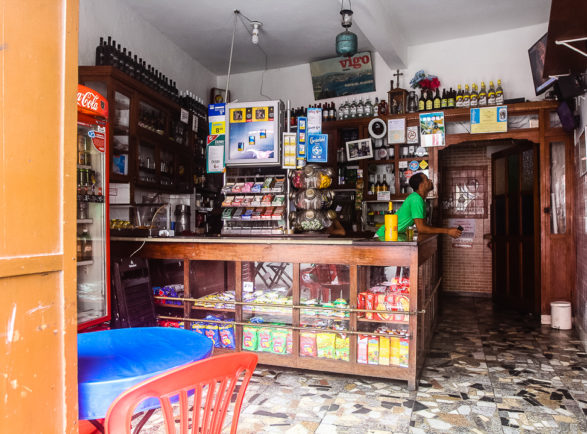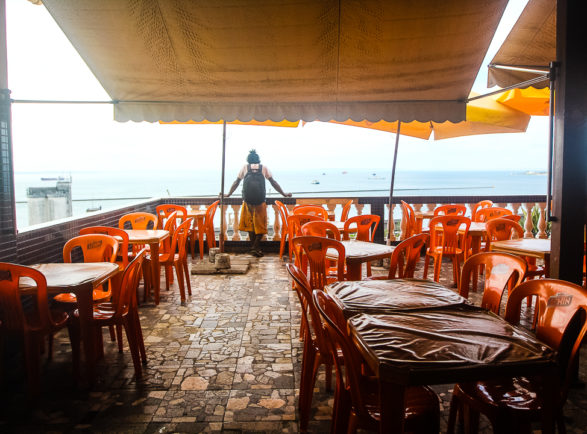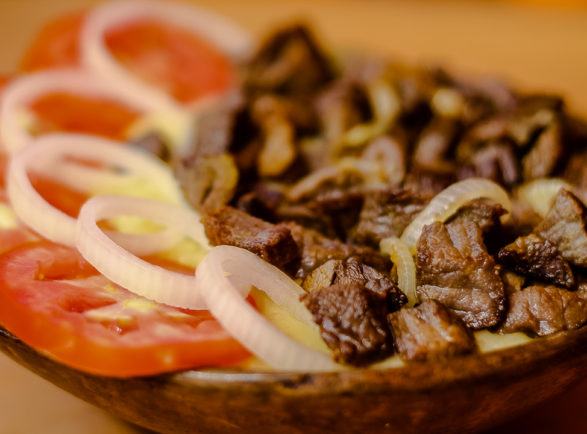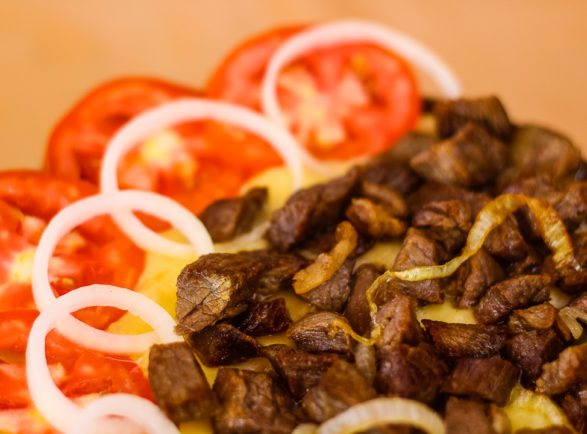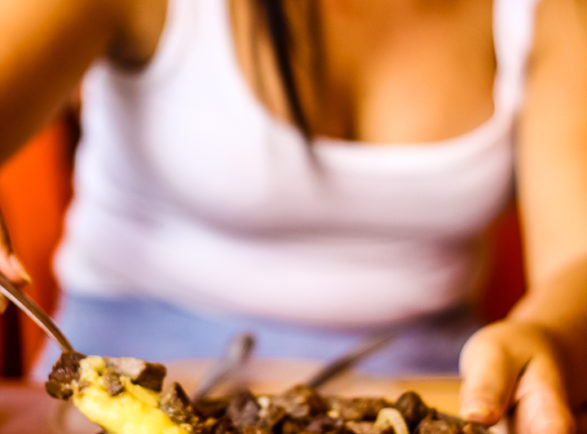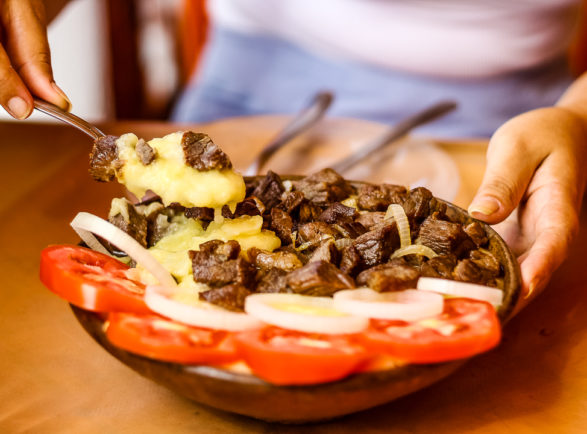 Bar Cruz do Pascoal. Santo Antônio Além do Carmo, Salvador, Bahia. Foto: Amanda Oliveira.
1
2
3
4
5
6
7
8
9
10
11
12
13
14
15
16
17
18
19
20
21
22
23
24
25
26
26