Symbol of faith and resistance
Church of Santo Antônio Além do Carmo: centuries of Brazilian history. The story says that the Church of St. Antônio was founded in 1594 in honor of St. Antônio. From a small chapel, undergoing extensions and reforms, it was the scenario of Dutch invasions and of Portuguese resistance. It is said that Father Antônio Vieira, to prevent Dutch troops from conquering Salvador, used the church's pulpit to preach his sermon 'at the edge of the trenches', which, for 40 days, defended the city against Nassau troops.
It was elevated to the main Church in 1648 and continued to undergo reforms until the twentieth century! Its interior is covered with plaster, neoclassical carving and its facade is typically rococo. The ride is unforgettable in the late afternoon when sunset is special! Another interesting thing is that in this church's courtyard there are rehearsals of the carnival block ' De Hoje a Oito', 'Bailinho' parties and Skanibais concerts, among others. Amen, saravá!
Service
Church of Santo Antônio Além do Carmo
Opening hours: from Monday to Friday, from 8:00 am to noon and from 2:00 pm to 5:00 pm, Saturday from 8:00 am to noon.
Address: Largo de Santo Antônio, 01, Sto. Antônio, Salvador
Tickets: open to the public.
Important: the opening days and hours are the parishes' responsibility and can change. Phone: (71) 3242-6463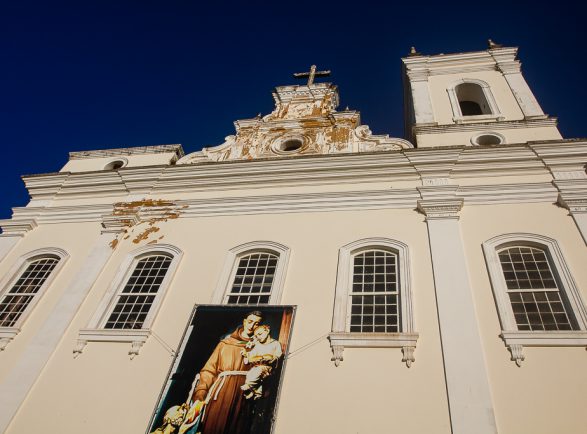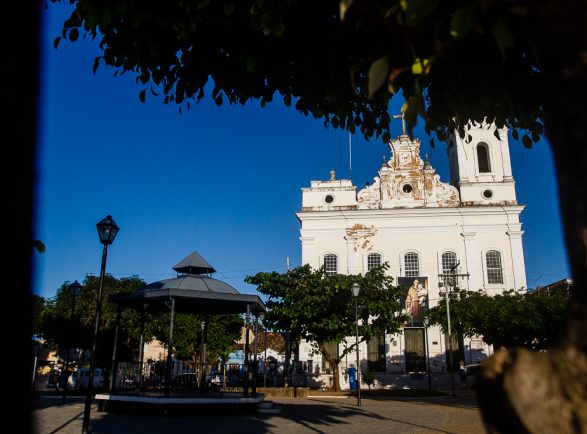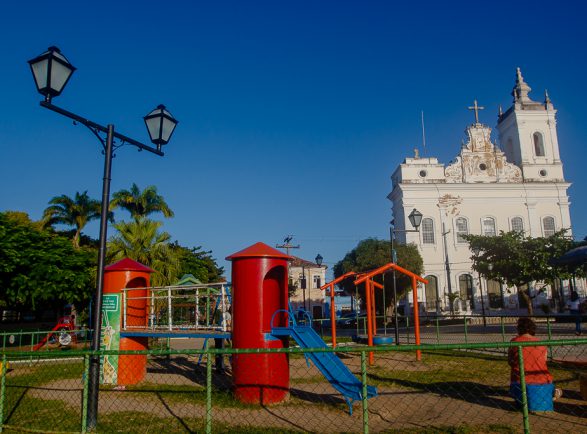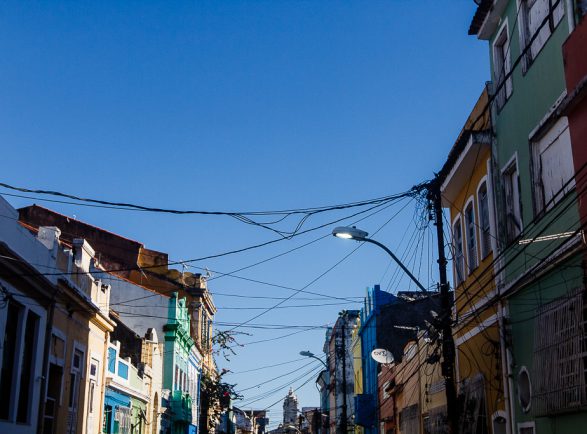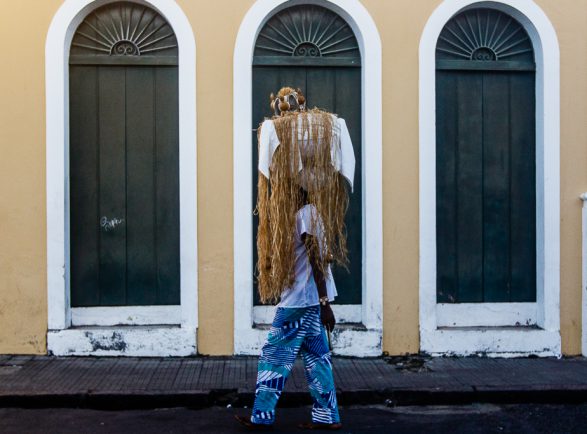 Igreja de Santo Antônio Além do Carmo. Foto: Amanda Oliveira