Unforgettable wedding parties take place on top of that hill
Facing the clear water sea and overlooking a beautiful sunset, discover this hiding place in the suburb of Salvador
At the top of a hill, with an exuberant view to the sea, is Casarão do Alto, a place for happiness celebrations. The farm hosts wedding parties and other events, in addition to being a viewpoint in itself: from there the sunset is unforgettable. This little piece of paradise is located in São Tomé de Paripe, in the Salvador Railway Suburb.
Artur Marques, owner and administrator, says that Casarão do Alto is in a place with a nice and very old history. First because it is on top of the Church of São Tomé de Paripe, built in 1552, which makes it one of the oldest churches in Salvador (one of the few churches in the city with a view to the sea). This makes perfect sense, since the site is the entrance to the All Saints Bay and the Portuguese, at that time, built the buildings around it, so this place has existed since that time. It was also there that, one hundred years ago, a very popular politician was born in the city, Major Cosme de Farias (of such political importance, the plenary of the Salvador City Council takes his name).
The place is in a small piece of Atlantic Forest, where it is truly preserved. The house is beautiful, with a cozy indoor area. Outside, nature is the big star, with a wide lawn, coconut trees, and a staircase that gives access to the beach of São Tomé de Paripe. The exclusive gate also gives access to the forest where there is a future project to create a trail to make an environmental education program, showing the importance of preserving and balancing nature.
"People are very fond (of getting married in Casarão do Alto), they think here is a pleasant place, a place of peace, where they can share such important moments of their lives. So this property ends up fulfilling this mission", says Artur Marques.
The house belonged to the family
Artur was born in Salvador and spent his childhood in the big house. Before his family moved there, in 1977, there was a Spaniard who raised cows and oxen, as it is a very large farm. Time passed, the family moved, Artur went to the world and the house ended up being abandoned. Because it was closed all this time, being a construction of more than 40 years old, everything was deteriorating.
"When I came back I found myself in the task of revitalizing", he explains.
When we say he went to the world, we are not kidding. Artur traveled to 43 countries. Among them, he lived in France for 5 years, one year in Germany, one in England, and another one in Asia. It was a long journey. Then he lived for more than 10 years in São Paulo, working as an executive in the auto industry. It was 25 years out of Bahia, until in 2006 Arthur decided to come back to Salvador. When he returned, he found such a beautiful place, but practically abandoned. Then he was willing to revitalize everything little by little, the house and the outside area.
"It was a beautiful place, a great quality of life, a wonderful neighborhood, simple people here from São Tomé, from fishing families. In short, a very good lifestyle," he recalls.
After five years of experiencing the house and making improvements, without many plans, Arthur says that a man arrived and said: "I want to get married here". And that's how people started wanting to get married at Casarão. Artur, who had never thought of helping people get married, meeting engaged couples, organizing events, has now "married" more than 150 couples at his home.
A more than special place
The weddings take place basically on the weekends, and Artur reserves the week days to enjoy the beach and drink coconut water from the coconut trees that are born in the backyard. He combines this to a good chat, nice people, and then it must be impossible to leave there.
"It is difficult not to be absorbed by this place. Even with the events it is very difficult not to live here", explains
And it's exactly that atmosphere of home, of affection for the place that is transferred to the events that happen there.
"Basically, we want to help people, we want to smile, participate in their dream. I believe that life is a passage, so if you can interact positively with people and collaborate, why not?"
The most important events of the year
In addition to weddings and other events, the Children's Day celebrations (October 12) and a Christmas party (which always takes place a few days before December 24) take place every year. On these dates, people around the farm are invited.
For Artur, these events are the most important ones that take place in the house. Since Casarão started operating, he and his collaborators bring together children from the entire neighborhood, and that is more than 100 children. Artur says he spends the whole year planning the party, getting the toys and the garden is taken over by children.
"It's a lot of food, a lot of fun, dancing, playing, a day of great joy. It is the most important event we do here."
Service
Casarão do Alto
Instagram: @casaraodoalto
A space of peace and beauty, full of love.
Affordable prices and comfortable hours are part of it.
Address: Rua do Corredor, 53 – São Tomé de Paripe, Salvador – BA, 40800-300
Contact: Information with Artur Marques by phone # (71) 98740 – 4422 (Whatsapp)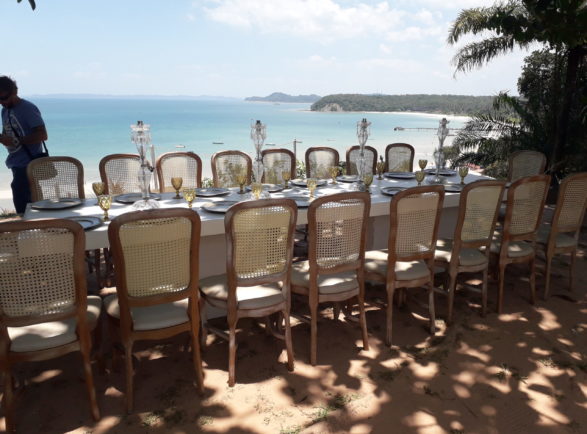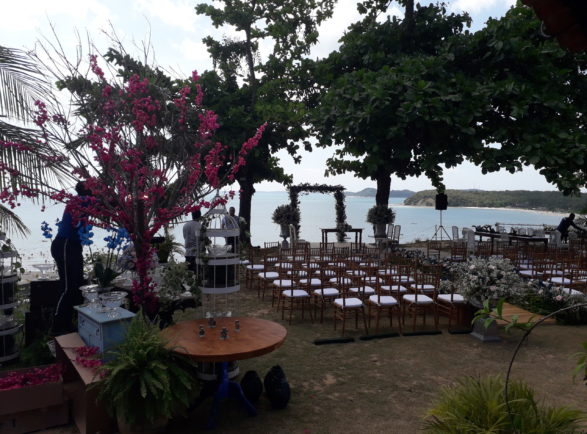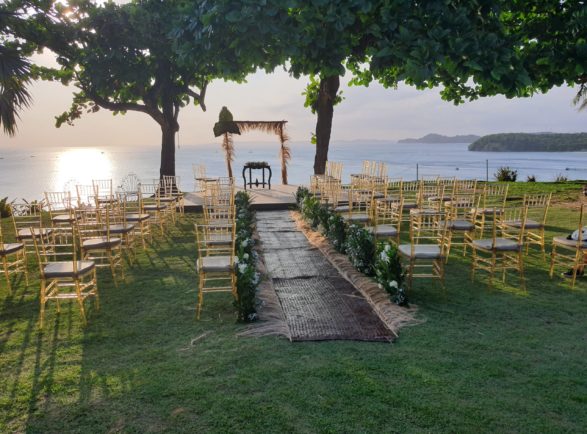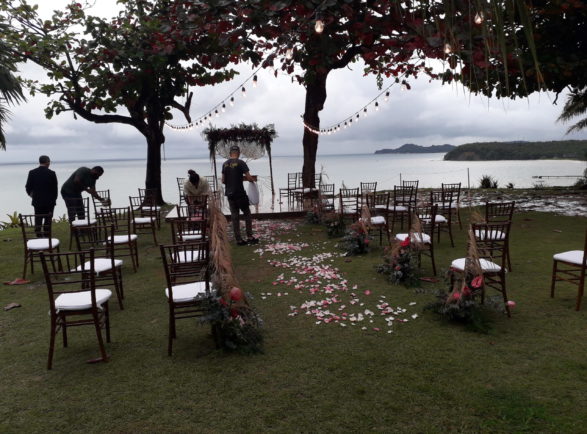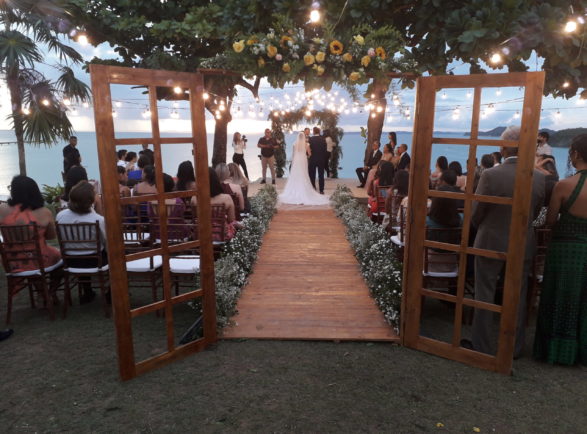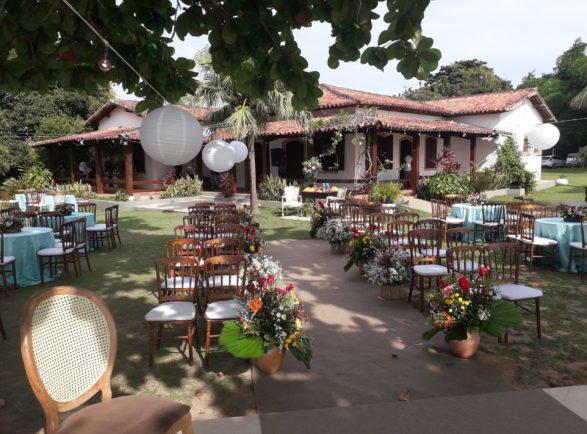 Casarão do Alto. São Tomé de Paripe. Salvador Bahia. Foto divulgação.