A virtual universe of reliefs, textures and colors
Carybé Space of Arts: reference technological center of the artist's life and work.
The cement, the reliefs, the texture and the colors of Hector Julio Páride Bernabó, known as Carybé, are represented in one of the most charming places of the city: Porto da Barra. The works are not on the walls, but the virtual universe created for the experience makes an immersion in the engravings, drawings, illustrations, ceramics, sculptures and murals in an ultra interactive way.
This Technological Center, reference of the life and work of the artist, has several resources of digital media and virtual reality. To complete, daily, from 6:15 p.m. to 7 p.m., images of the collection are projected in the video mapping technique on the Fort's façade. So colorful!!! Gorgeous, gorgeous!
Service
Carybé Space of Arts
Date: from Wednesday to Monday, from 11 a.m. to 7 p.m.
Ticket: entrance R$ 20 (normal) / R$ 10 (half)
Location: São Diogo's Fort, Porto da Barra, Salvador.
Important: valid entry also for a visit to the Pierre Verger Space of Bahian Photography (Santa Maria's Fort).
Half-entrance for students and people from 60 years old on. Public schools entrance is free, on visits previously scheduled. Every Wednesday, the visits are free for all.
We've prepared a perfect playlist for this experience. Listen now!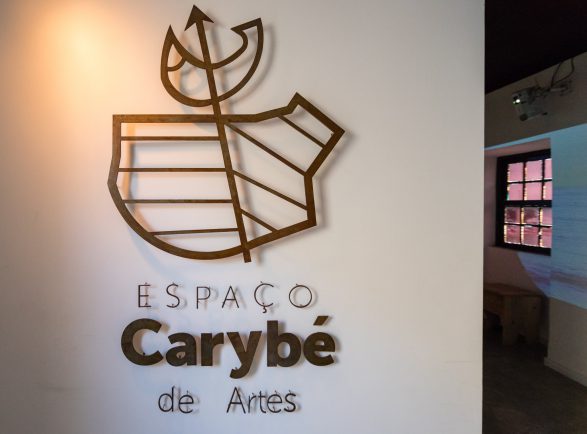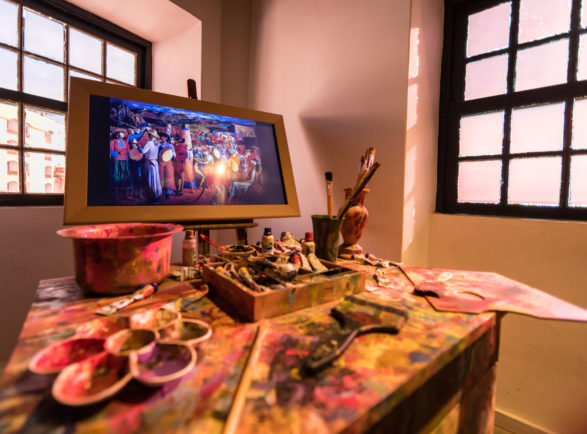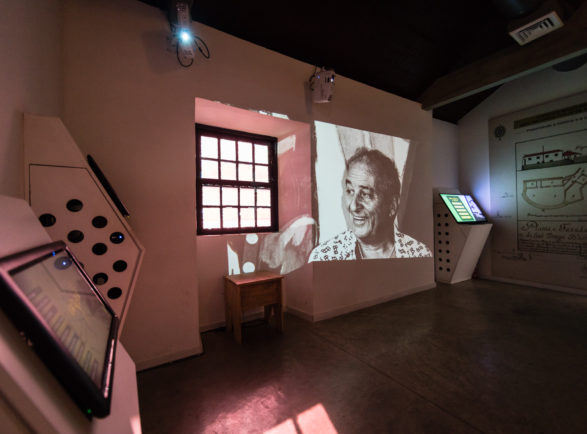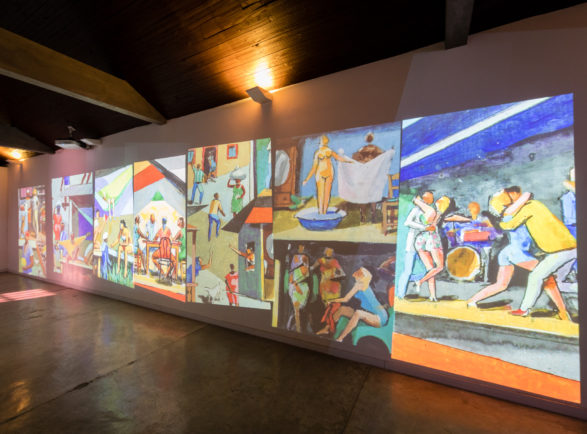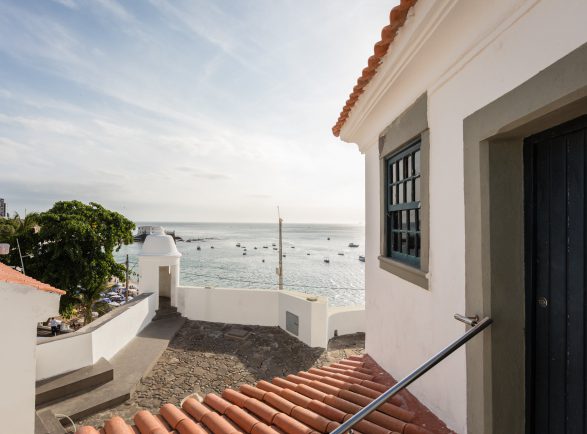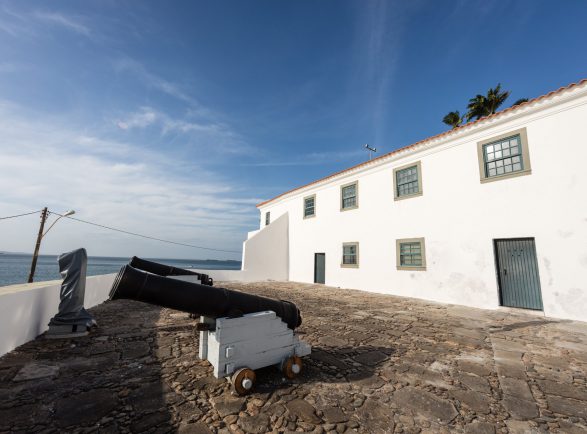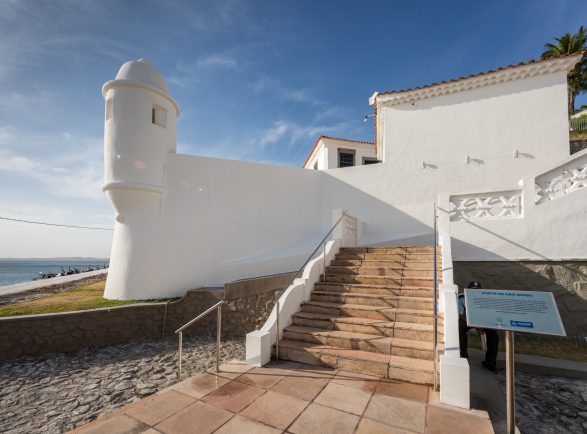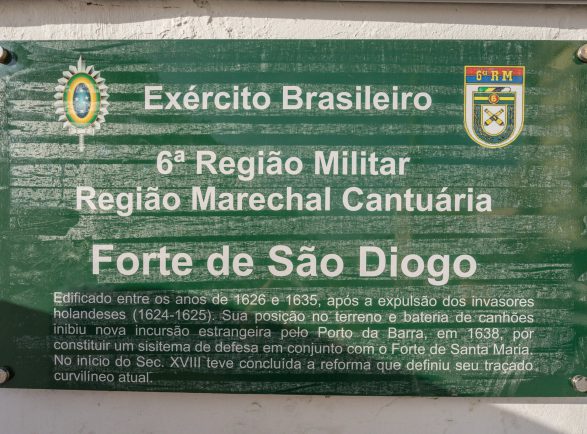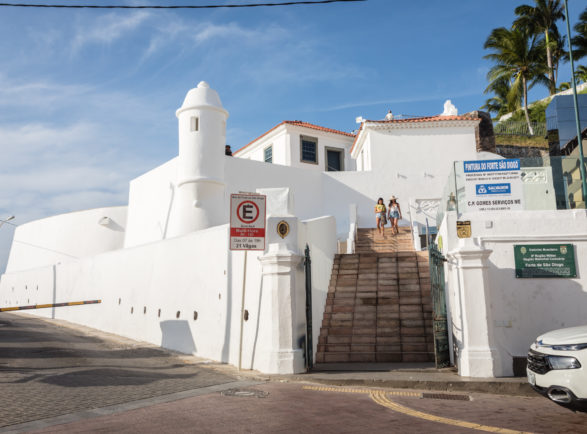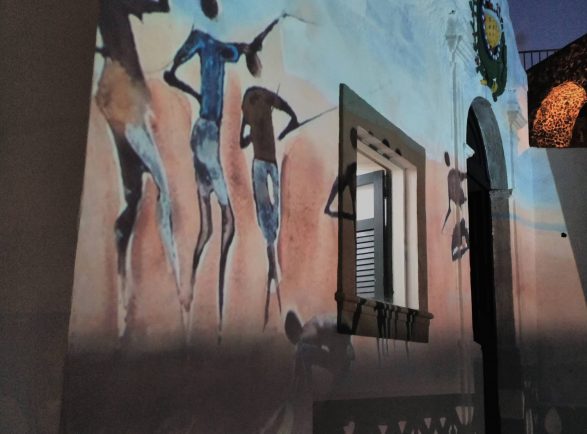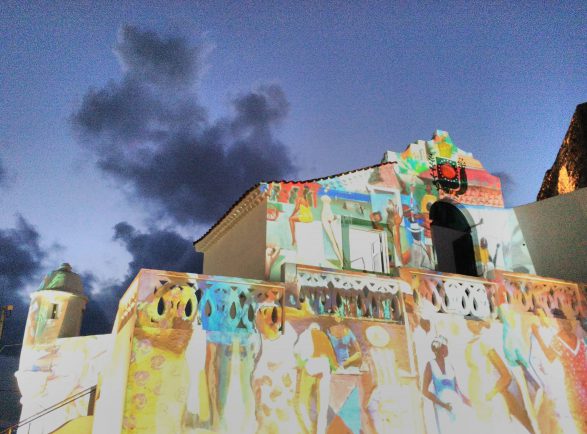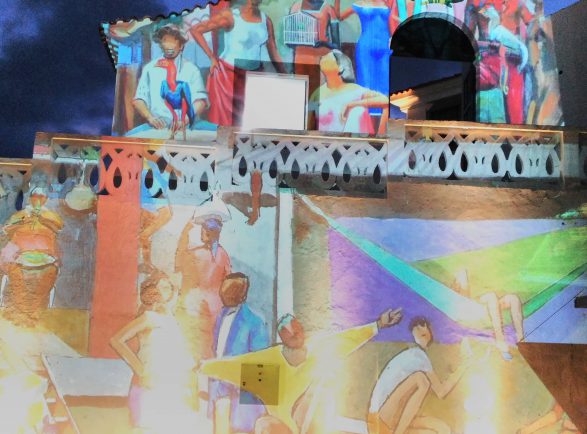 Espaço Carybé. Forte São Diogo. Foto: Fábio Marconi