A synergy and social empowerment example
A cultural itinerary in itself: Pracatum, Moqueca of Madalena, Staircase and Candyall Ghetho Square.
A matriarchal community with a strong African heritage, created from the union of Manuel Mendes and Josefa de Santana, a black woman freed from the Ivory Coast who arrived in Brazil in 1769. She arrived here looking for her relatives who had been enslaved. The story says that the family bought "Roça Candeal Pequeno", a place that later became an "urban quilombo", where Dona Josefa bought and freed black people and welcomed the fugitives.
"A good place to be visited, first of all, needs to be a good place to live, otherwise it's not right," says Ruth Buarque, Social Development Director at Pracatum.
Ruth believes that the identification with that environment and culture has played a key role. Candeal is a place where until now children play in the streets, the relationships are very personal, very familiar, a "low wall city", a community that takes care of itself. Personal relationships are affection relationships, which, over the years, have been perpetuating. A matriarchal community!
At Candeal, the visitor has an "experience tourism": he enters the community and makes a cultural immersion, has lunch in a local restaurant (Dona Madalena, Carlinhos Brown's mom, serves a super famous moqueca there) and buys local made products with the place's essence. In addition, it's possible to go during the international music festivals promoted by Pracatum. Few people know that but, at Candeal, you can also stay in the residents' houses, in a "bed-breakfast" scheme.
There are some festivals such as "Candyall and Tal", "Da Lata", and Candyall Ghetho Square, a stage of great creativity and rhythmic meetings. It's where Carlinhos Brown was born and where he created Pracatum. Carlinhos is of great importance to the neighborhood. He was the one who put Candeal neighborhood in the city's cultural agenda. So, this is what you should do: go and see Pracatum first, it's a great way to see the cultural life happening there, and then, let yourself be carried away by the neighborhood. Learn more at this link.
Service
Associação Pracatum Ação Social – Social Action Pracatum Association
Opening hours: check monthly schedule.
Address: Rua Paulo Afonso, 295 – Candeal, Salvador
Phone: (71) 3276-4255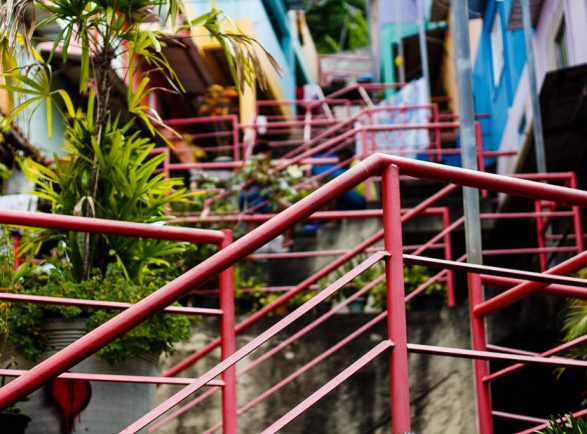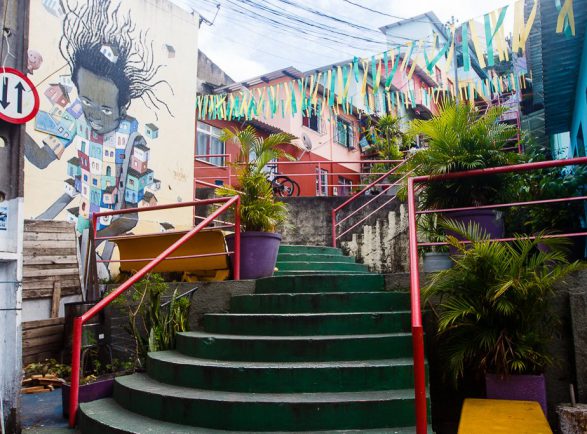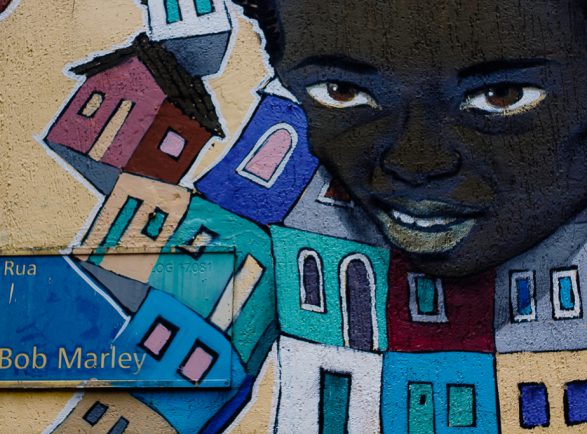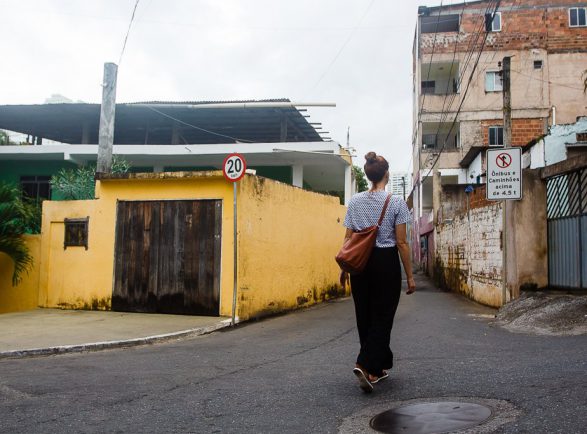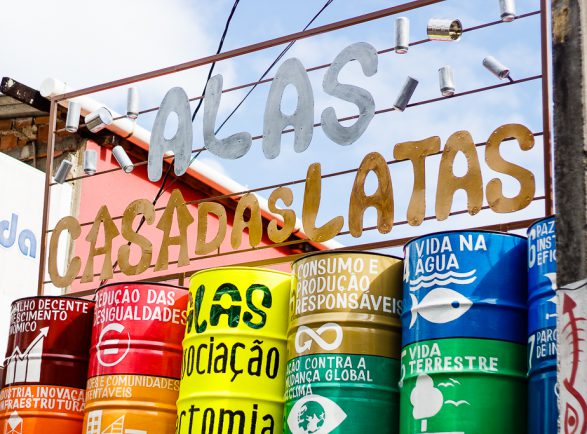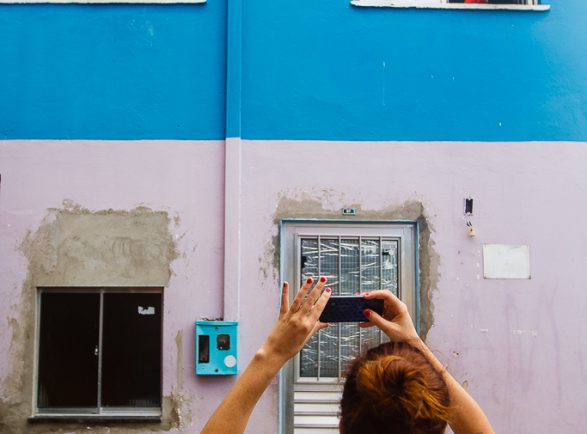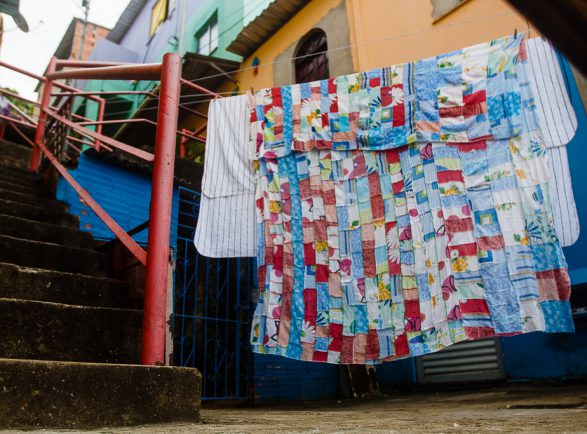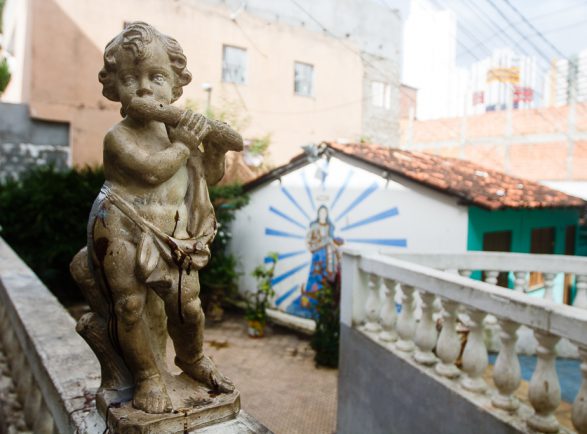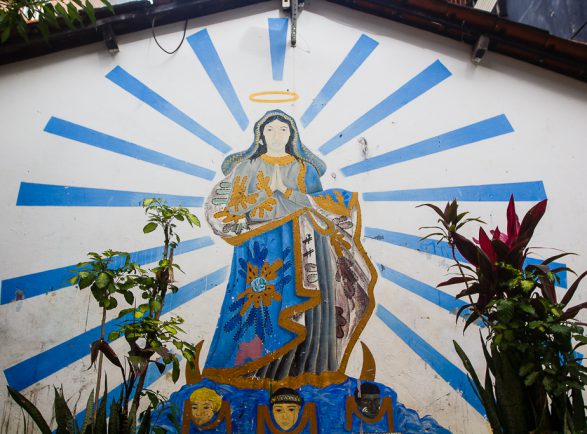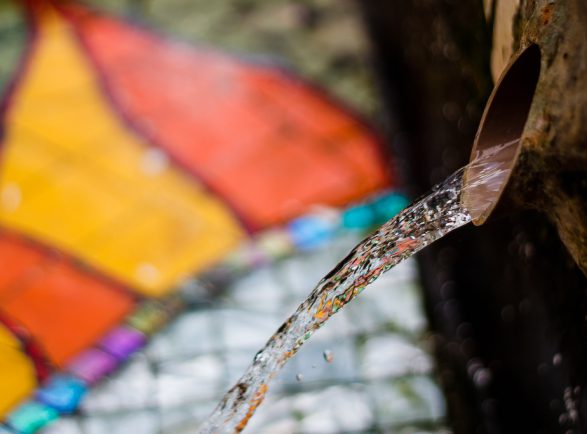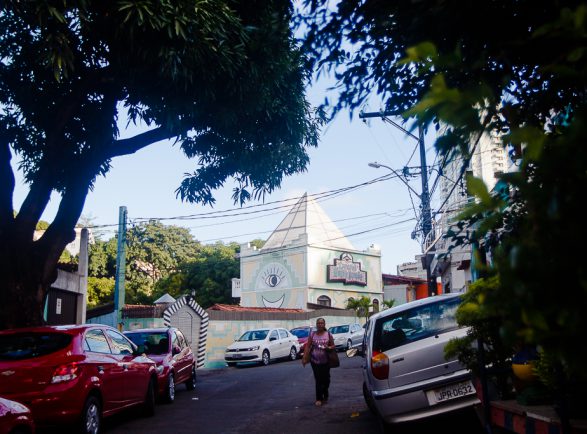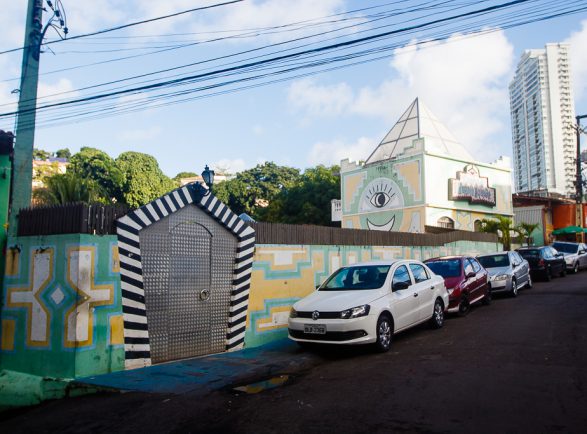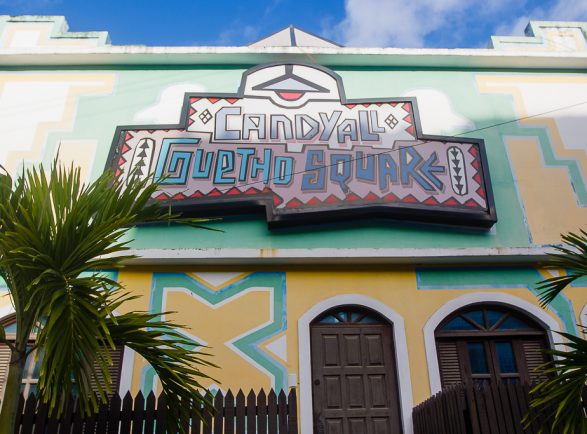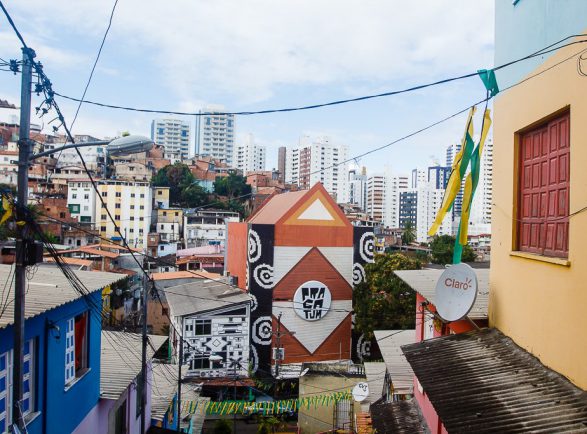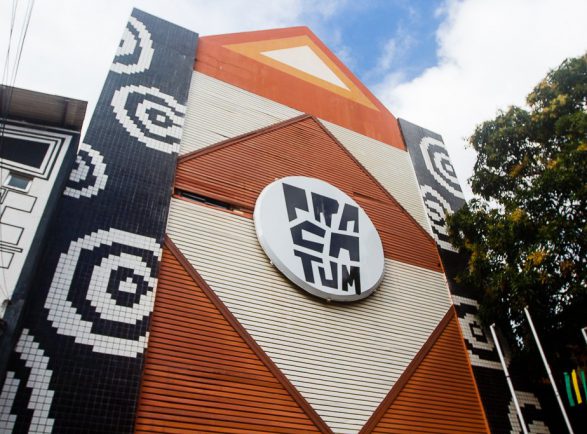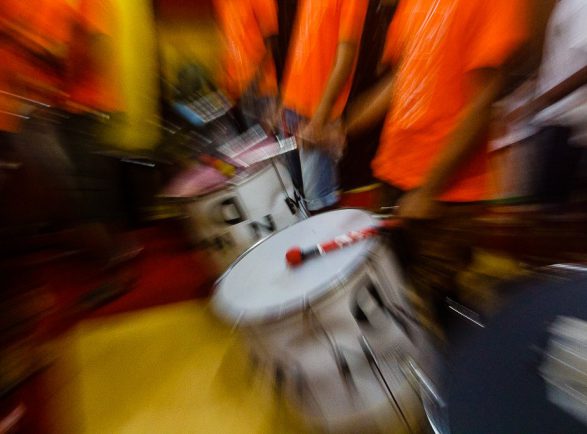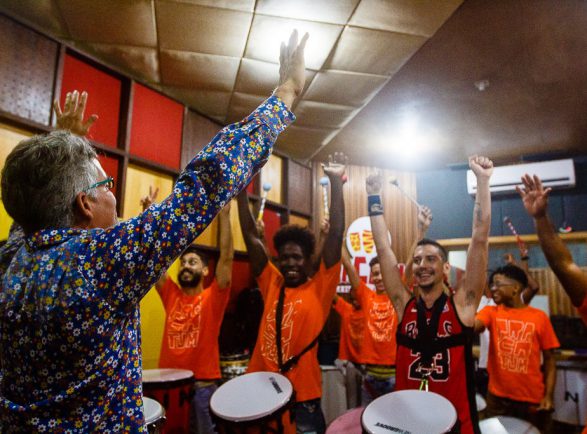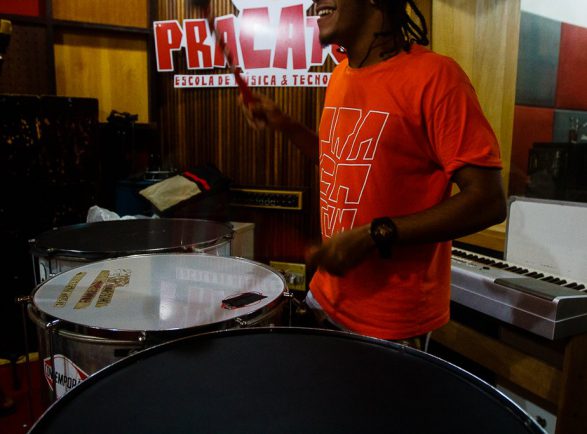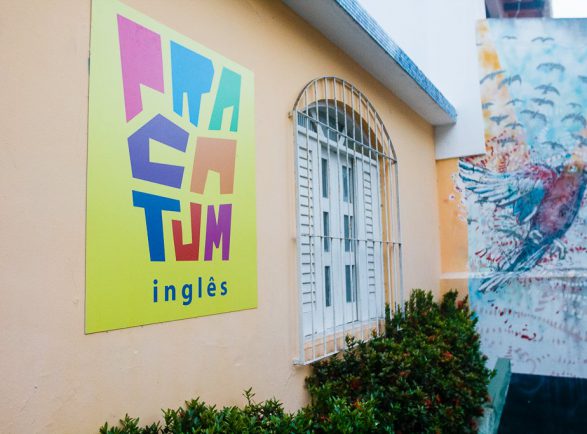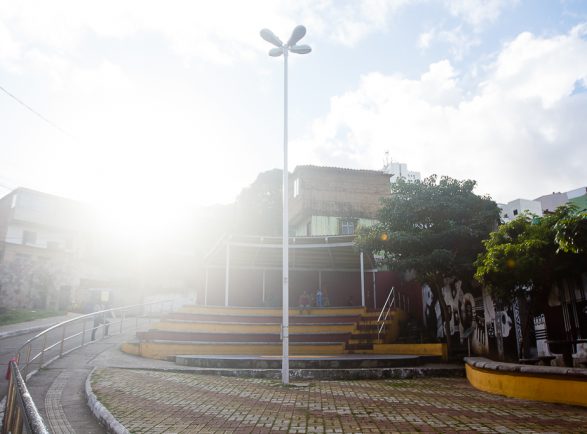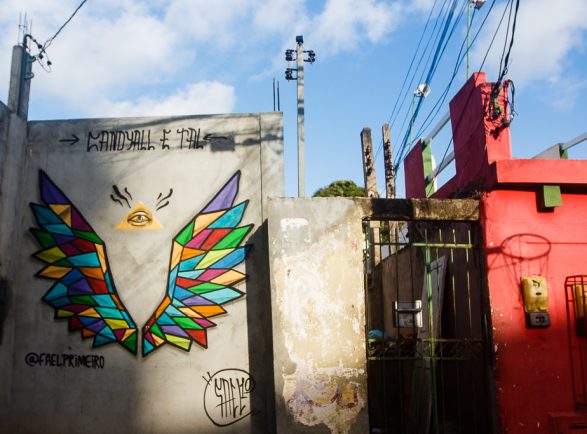 Escadarias do Candeal. Foto: Amanda Oliveira.
1
2
3
4
5
6
7
8
9
10
11
12
13
14
15
16
17
18
19
20
21
21