Eat, drink, watch the sunset amid the projections of artist Carybé. All this in the charming Porto da Barra.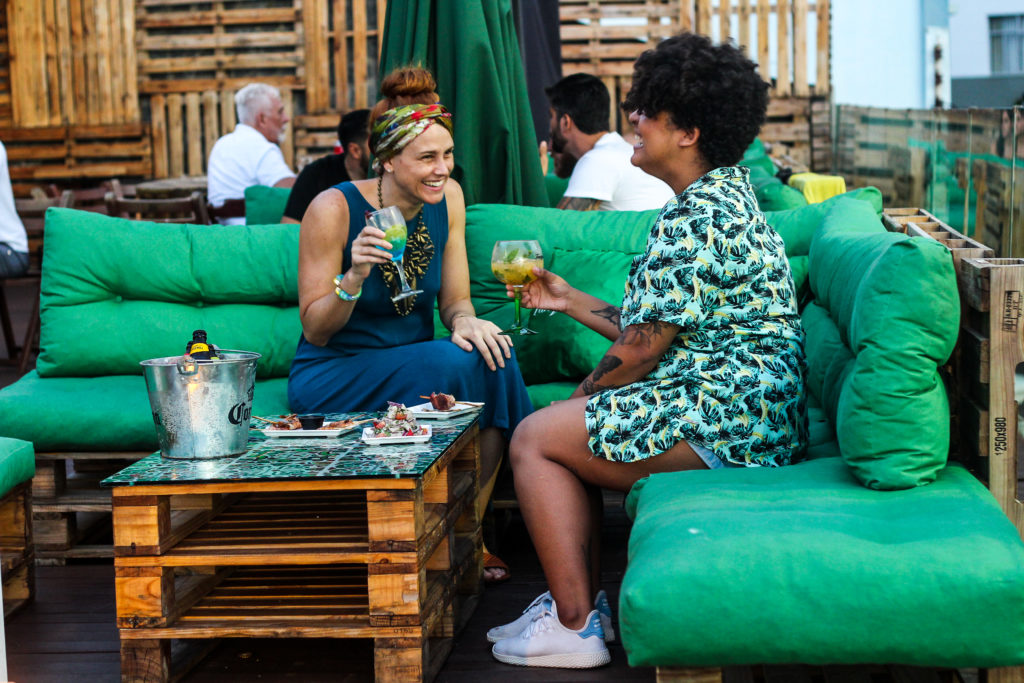 Barra is an excellent option for an unforgettable evening. First, because of its stunning sunset, and second, for having the waterfront taken by bars and restaurants, making the perfect combination to end the tour day there.
Still in "soft opening", the Bistrô Mirante do Forte São Diogo is at Porto da Barra, within São Diogo Fort structure. Set in a privileged space, overlooking All Saints Bay and its wonderful sunset, it usually draws since bathers and families with children in their weekend programs until groups of young people and tourists searching for party.
To eat, we suggest the burrata that comes with pesto sauce, tomato and mozzarella cheese, accompanied by toasties and also the lamb with mint sauce. The menu is filled with cool beers, plus the drinks that are very well made.
With a fair price, the Bistro has a menu of more than 30 drinks and excellent Tanqueray gin options, as well as beers like Corona, Stella Artois (long neck and 600ml), Original (600ml) and artisanal beers. Try the cod sandwich, the salted beef skewers with curd cheese, sausage and vinaigrette. For those who like sweets, the dessert of a thousand leaves with nutella and fresh strawberries is very tasty.
To complete the experience, know that Fort São Diogo is a secular construction, which refers to the foundation of our country, originally built in 1536, being Brazil's first building! The Fort is at the base Santo Antônio Hill, on the right side of Porto da Barra Beach, where, before, there was Castelo do Pereira. Inside the Fort there is still the Carybé Space of Arts and, every day from 6:15 p.m. to 7:00 p.m., the collection images are projected in the "video mapping" technique on the Fort facade. So colorful!!! Very beautiful!
Service
Bistrô Mirante do Forte São Diogo.
Av. Sete de Setembro – Barra, Salvador – BA, 40130-180.
Opening hours: from Tuesday to Sunday, from 3:00 pm to 10:00 pm.
Important: there's no entrance fee or artistic cover charge.
We've prepared a perfect playlist for this experience. Listen now!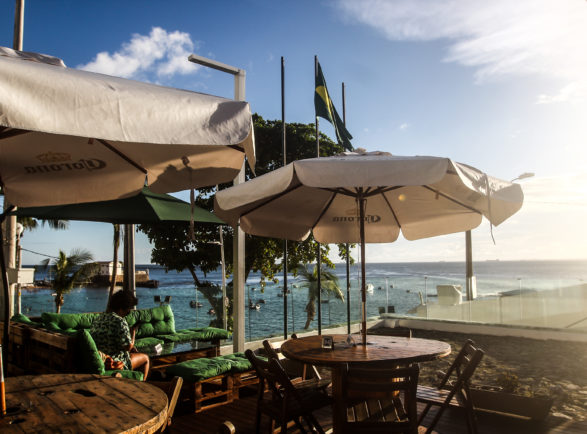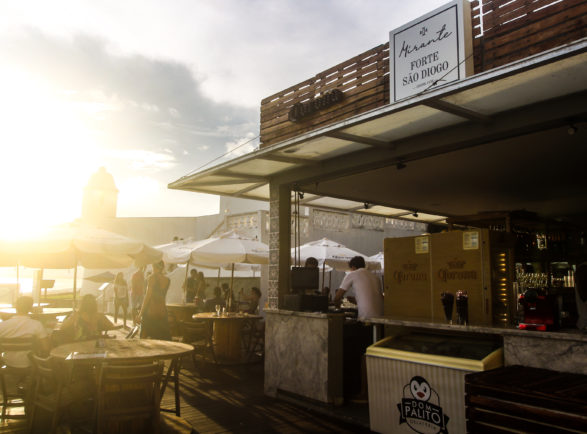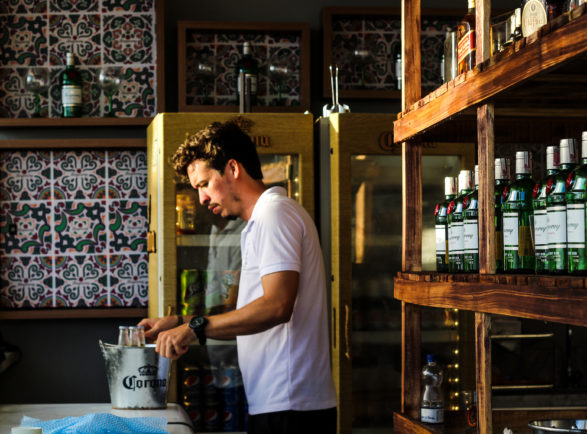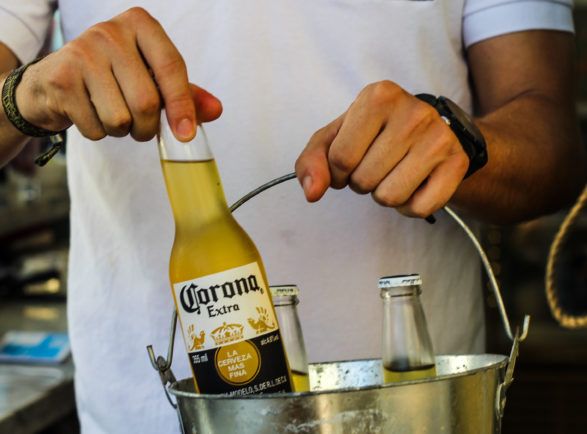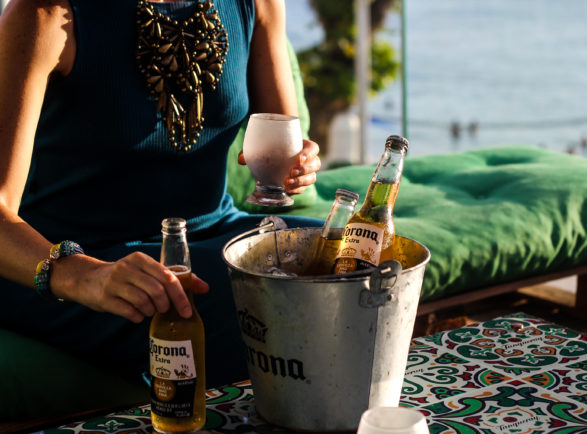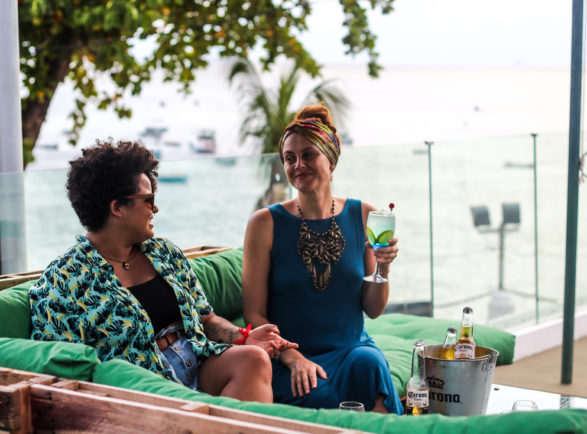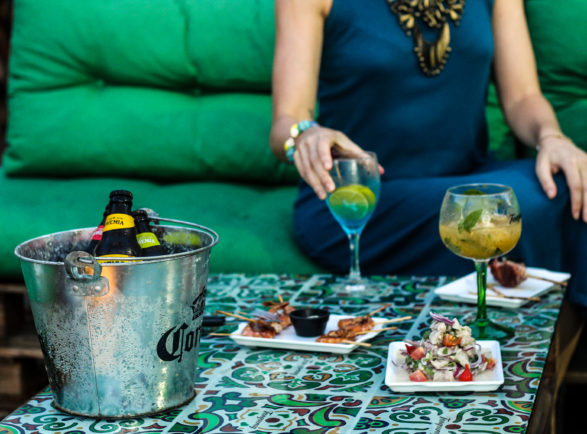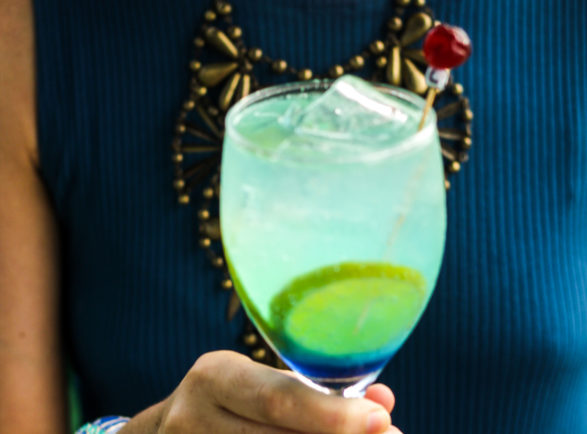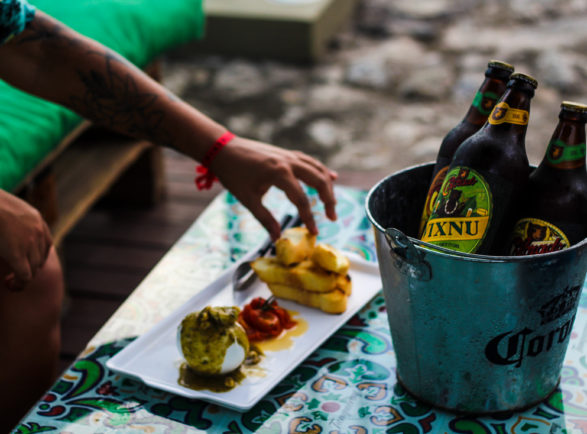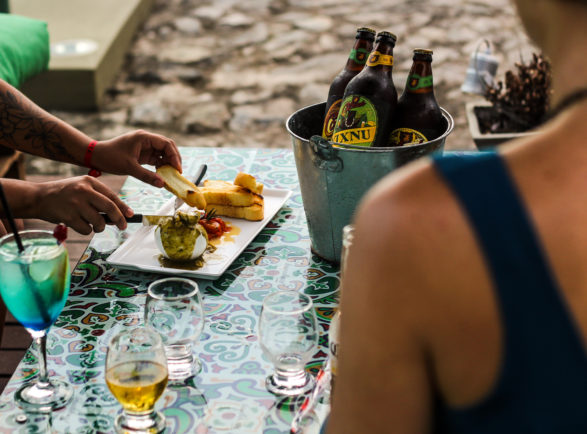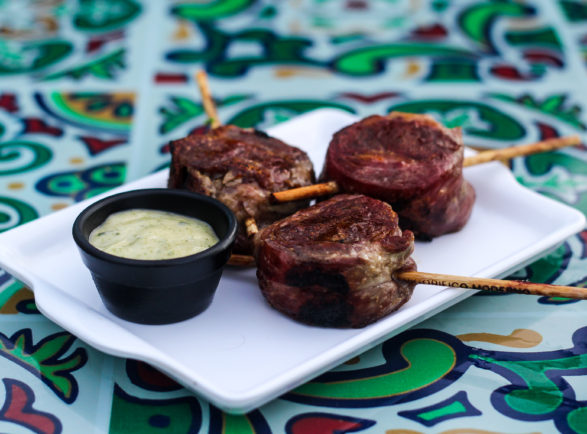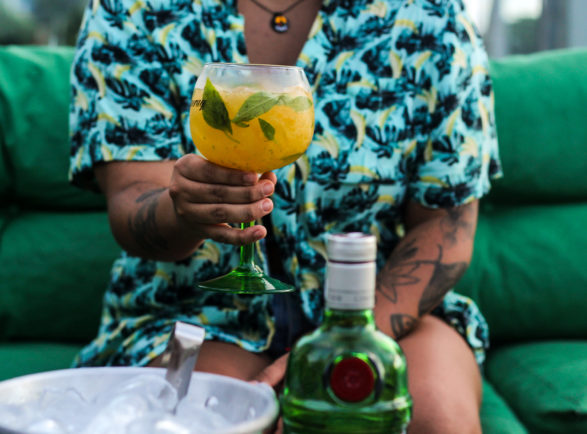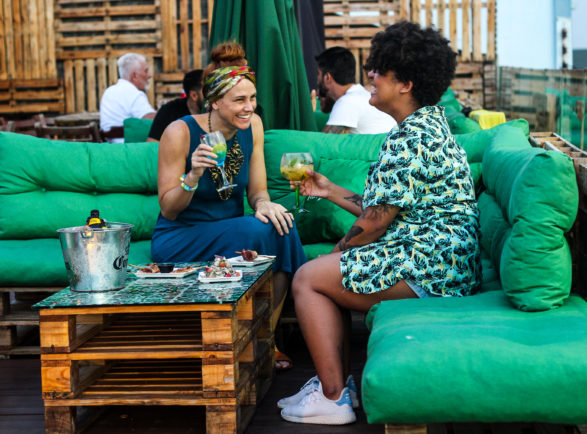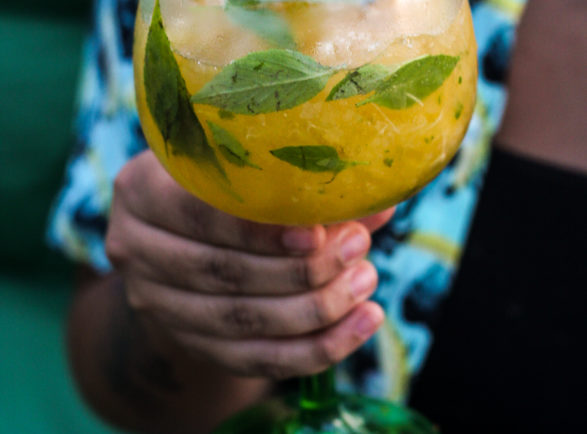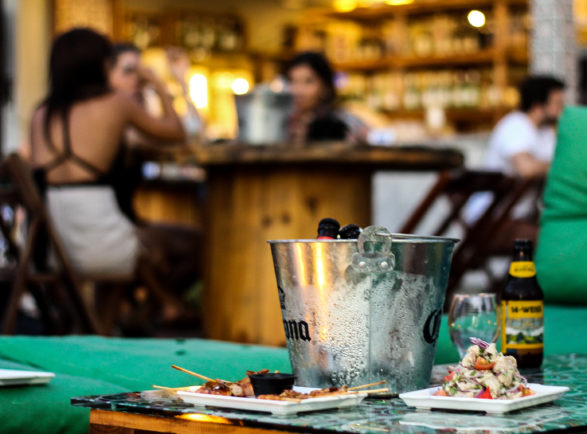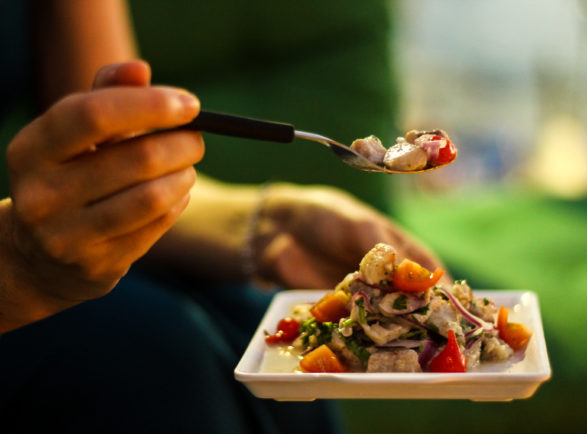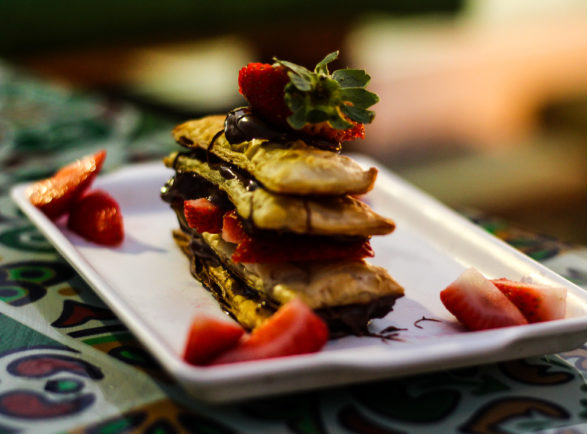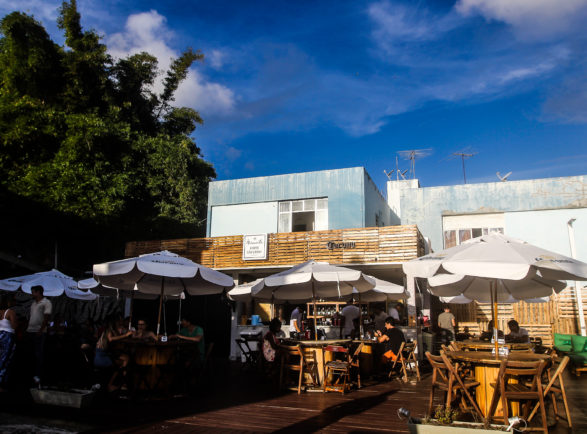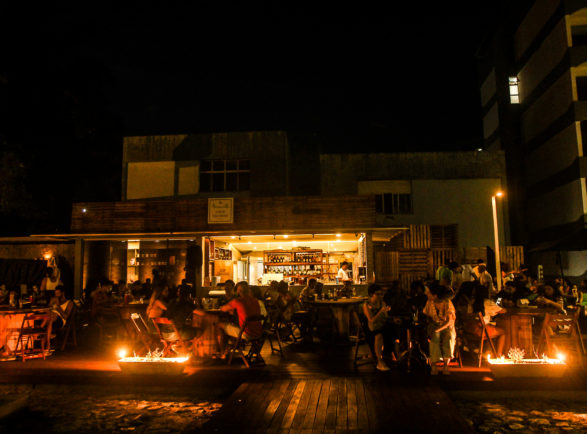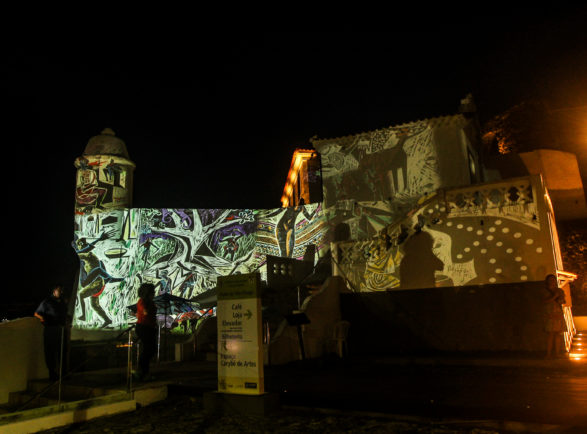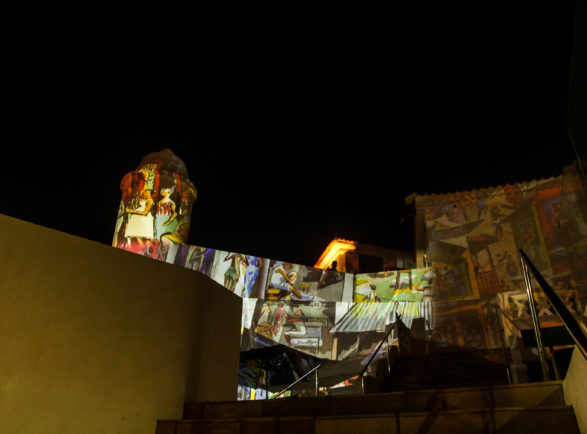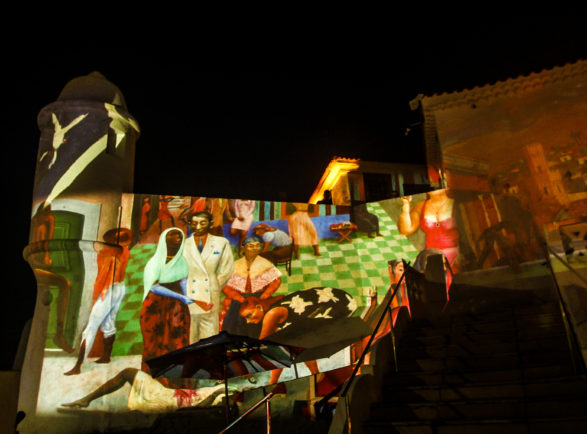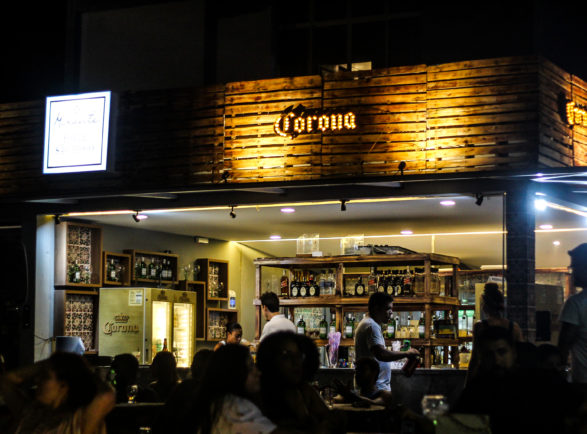 Bistrô Mirante Forte São Diogo. Barra, Salvador, Bahia. Foto: Amanda Oliveira.
1
2
3
4
5
6
7
8
9
10
11
12
13
14
15
16
17
18
19
20
21
22
23
23