From the playfulness of Naif art, through flirtation with surrealism and cubism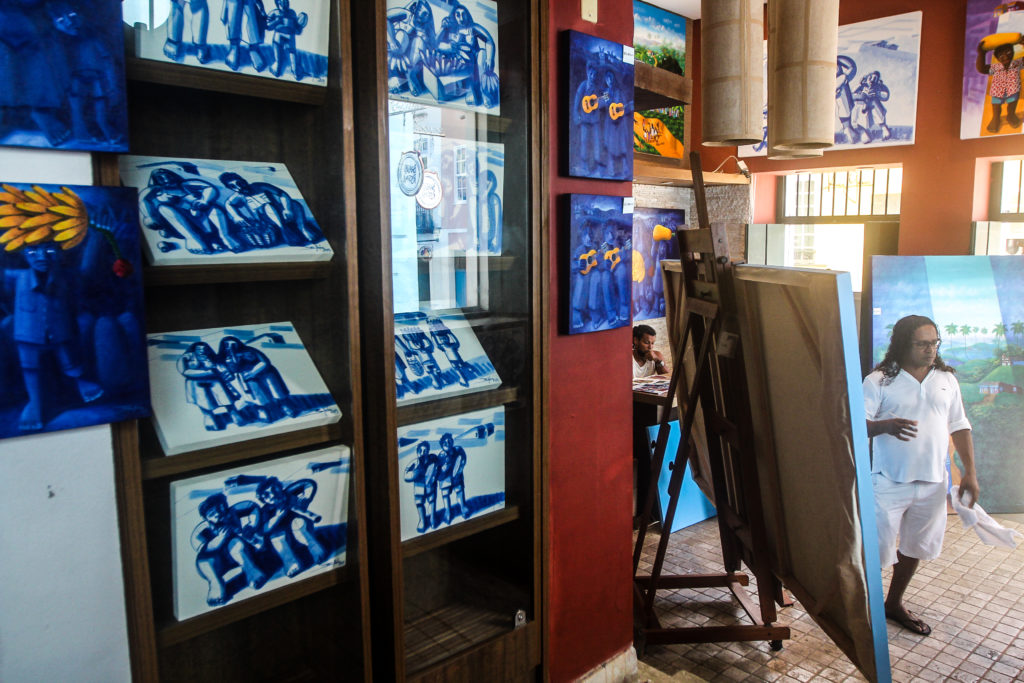 Visiting Raimundo Santos Bida's gallery is to stroll through several styles, impossible to be classified without a thorough study, a dedication of time or a "slowing of your gaze". According to the artist, it is a journey that begins with metaphysics, feelings and values. In the canvases that take walls and easels, there are exhibited works with ludic landscapes, the naturalness of what is around them, regional characters from Brazilian northeast, local culture, musical and religious features, family and community living.
Specialist in Naïve Art, the painter known as Bida, already has his work recognized in much of Brazil, the United States, Europe and other parts of the world and he still gains more and more new admirers. His Ateliê is in Ladeira do Carmo, near the staircase of Passo Church and he has just opened a beautiful gallery on the corner of Laranjeiras Street in Pelourinho.
Within this Naif art, Bida also presents transparencies, perspective, depth, composition, shadow and light, projected shadow, reflections. You can still see aerial perspective and the density of the air, it makes you see the depth of the colors, a diffused and misty vision. In fact Bida is not a naive artist, as the purist description for "Naif" supposes.
"… it all strengthens the concept, the whole process of using the techniques and the elements to go further. There comes the call to speak more, much more, to go further. A willingness to show what you do not see with naked eye, that what you cannot touch but that what you feel. It is to materialize the smell of a rose (flower). A flirt up with surrealism, using the basis of Naif art. And if you ask me what style that is, I say: It's a Bidism! "(Laughs), explains the artist.
The Great World of Bida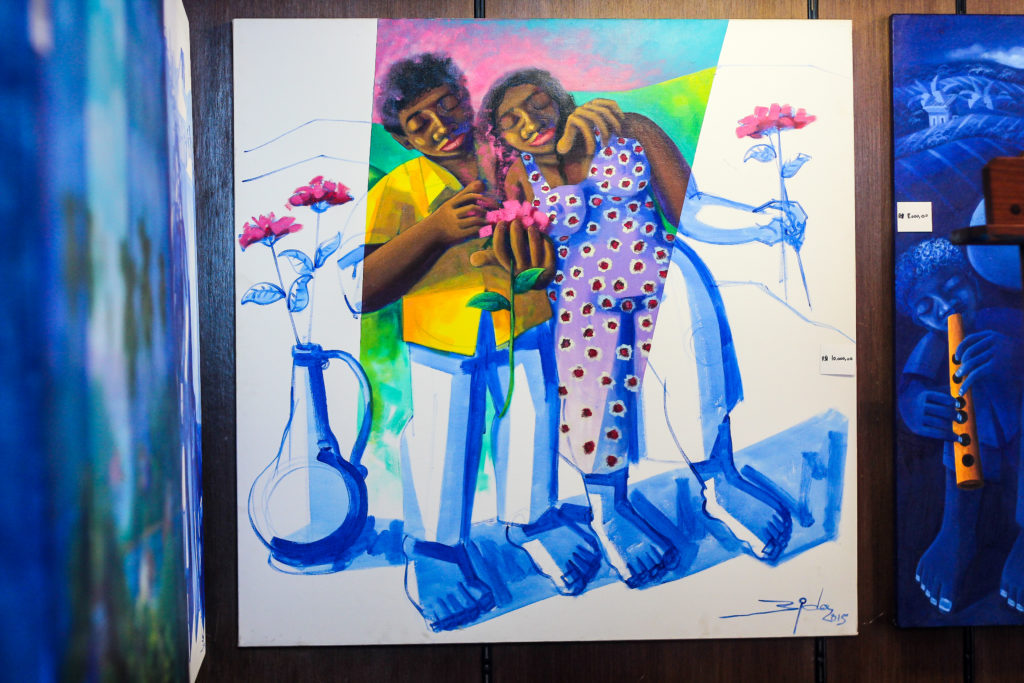 The contrast of light is always present in a very delicate way. The beam of light is one of his signatures – what the artist calls "windows." They are impregnated with the art of Bida, with these transparencies that he explains to be a technique called "Hard Vela" – veiling part of the scene, using one color over the other, without mixing them.
Bida also describes his work as a "beautiful courtship with cubism, using watercolor techniques but using the cubic forms in the shadows and playing with spontaneous brush strokes." That makes the works have a lot of light and a lot of color. Even using the blue color, a cold color, Bida warms up with brightness.
In another phase, which he plays to Calixto Sales (artist and friend), an error in the process makes him see other possibilities of contrasts and luminosities. A deep blue phase, which takes almost completely the screen.
"It was because of Calixto that I erred the canvas and painted everything in blue. That's when I saw a night of moonlight without the coloring", explains Bida
It was from an exchange of material once made with the artist Irineu Álves – impressionist artist from Salvador- that Bida began his rehearsals with the ultramarine acrylic blue paint which today is so striking in his works. In the beginning, Bida only did the initial risks and with the studies, the tests of techniques, in a work of volumes and movements, he was maturing the idea. Until he came to the concept of Portuguese tiles, a purposeful monochrome work to look like tiles, but on canvas.
Anyone who wants to buy a work of the artist can choose whether to take only the canvas rolled and packed in a suitable straw for that or if already affixed in the chassis and placed in a box for safe shipment. Bida also makes custom works, after a conversation with the client he develops the art. His works are in the Jacques Ardies Gallery – largest Naif art gallery in São Paulo; Galeria Geraldes da Silva, Porto, Portugal, as well as private collections, museums, foundations and institutions around the world.
Bida also has two giant panels at the Salvador Bus Station: 3 meters high by 10 meters long, a work from 2001. And speaking of mega panel, he should be the author of one of the largest – if not the largest – world and definitely the largest painted by him: a work in triptych format with 20 meters in length and 1.68 in height and another with 40 square meters – 5m by 8m.
This pharaonic panel is at the Jacobs Foundation, a conglomeration of companies in southern Germany, at Marbach Castle and Bela Vista Castle on the shores of Lake Constance, bordering Switzerland .
After all these years of work, Bida has already held exhibitions in Germany, Portugal, Holland, Switzerland, United States, Spain, France and England. Learn more about the artist's trajectory at this link.
Service
Raimundo Santos Bida Gallery
Address: Rua das Laranjeiras, Pelourinho. Salvador Historic Center
Atelier Raimundo Santos Bida
Address: Ladeira do Carmo, 36 – Pelourinho, Salvador – BA, 40301-410
Hours of Operation: Monday to Friday, from 10am to 6pm and Saturdays until 5pm.
We've prepared a perfect playlist for this experience. Listen now!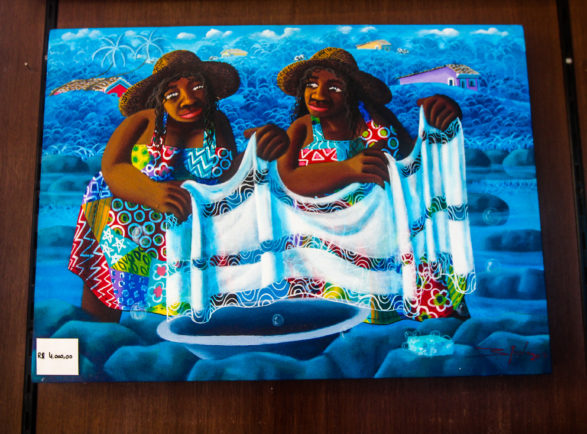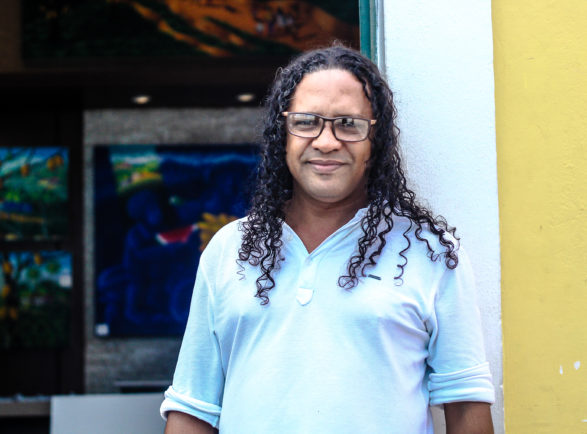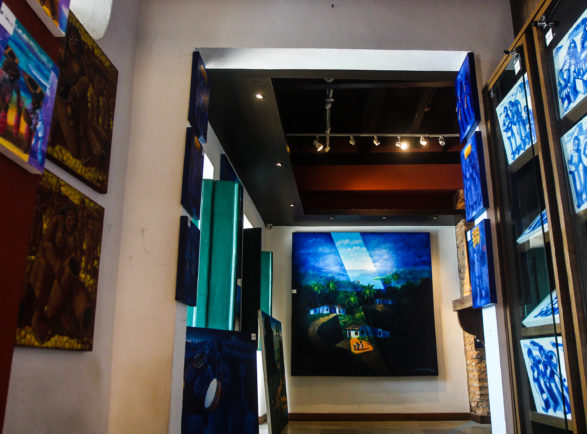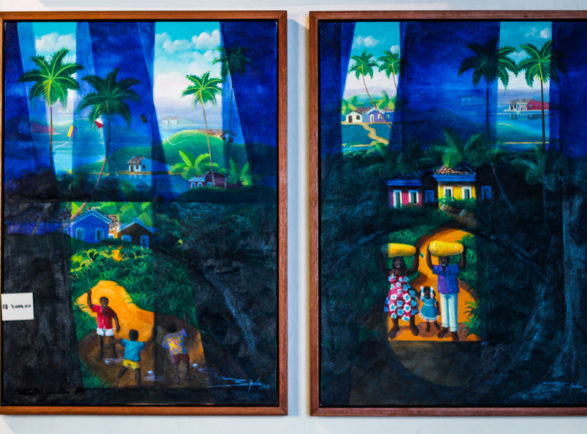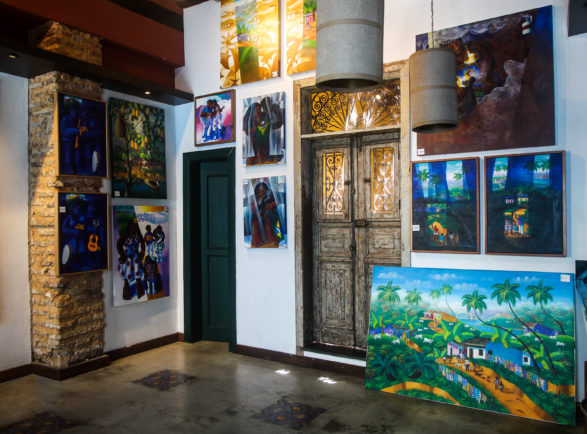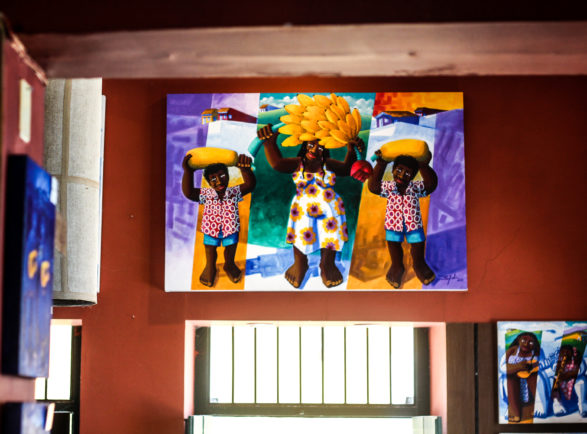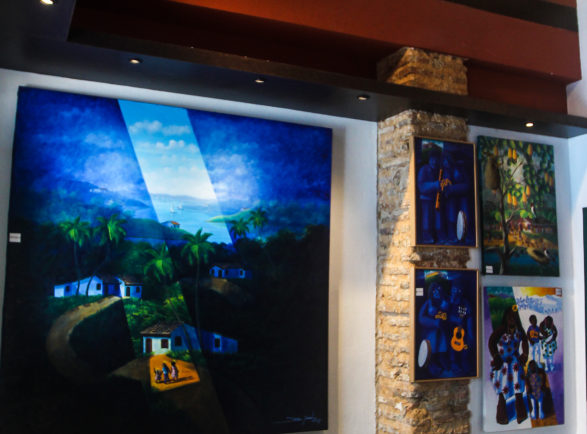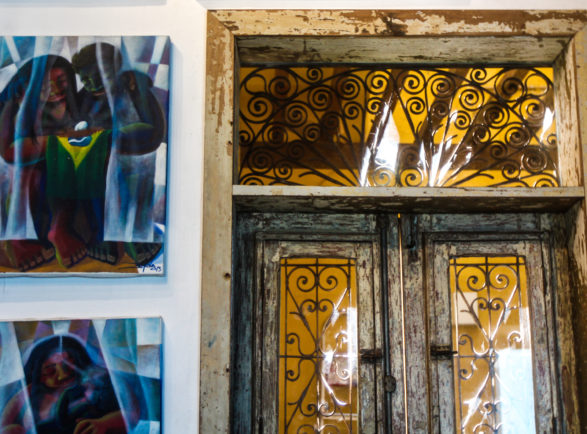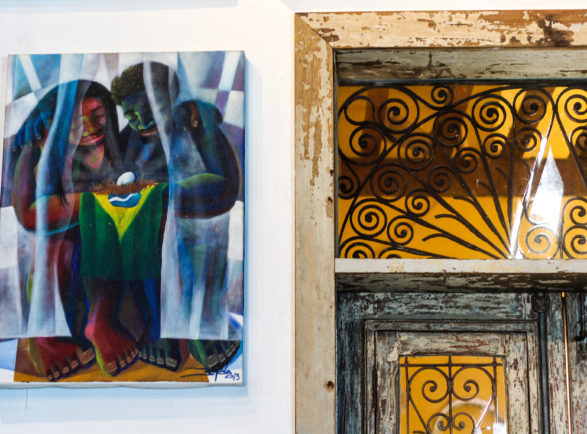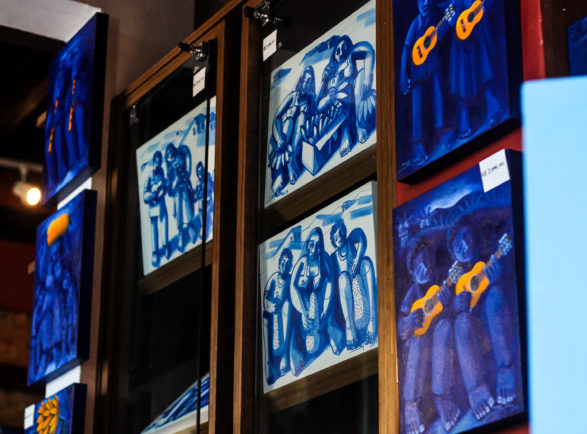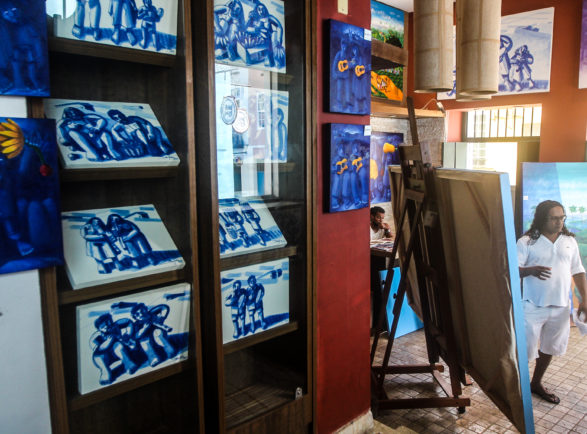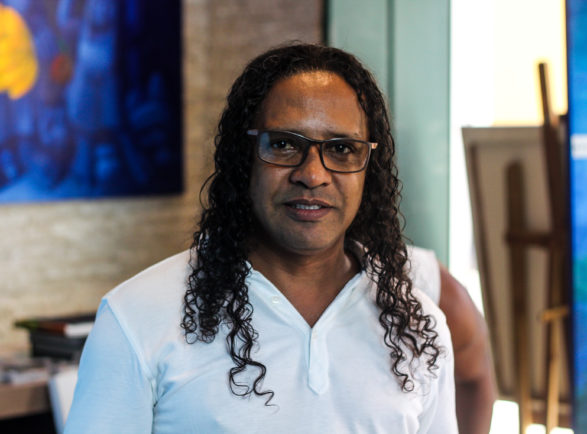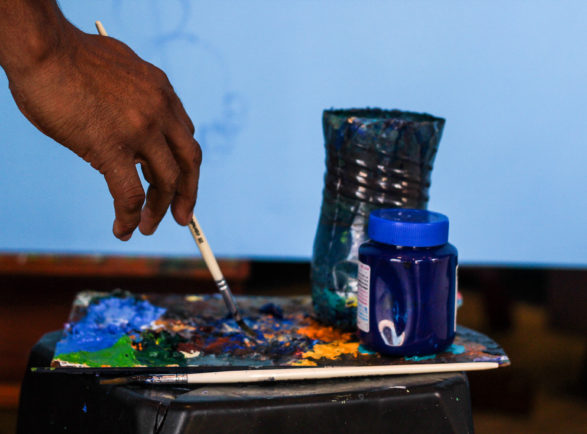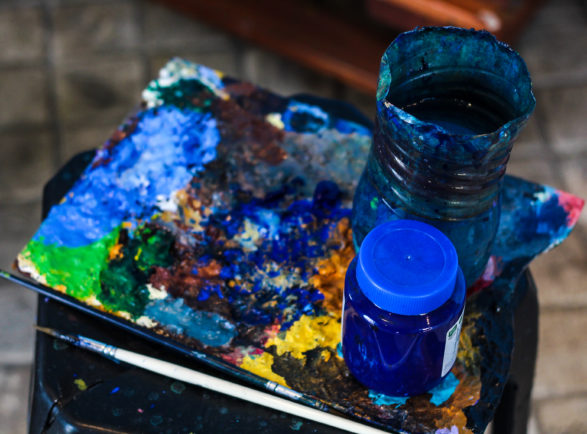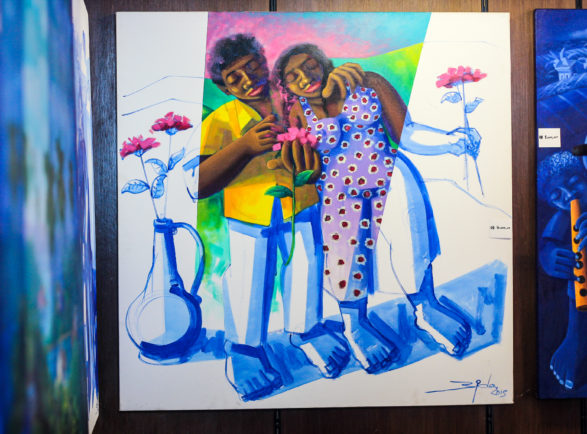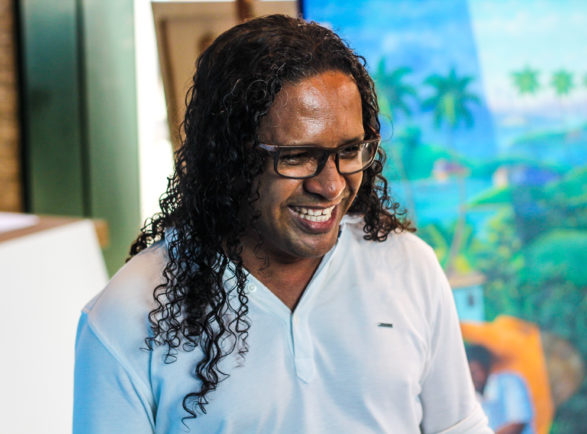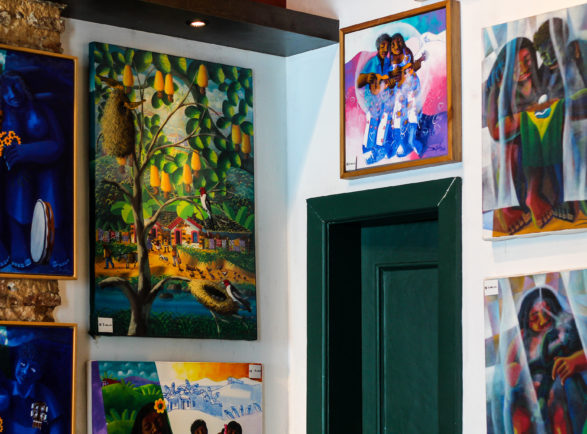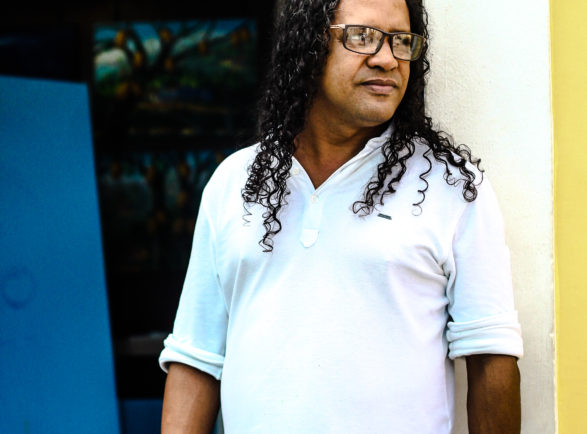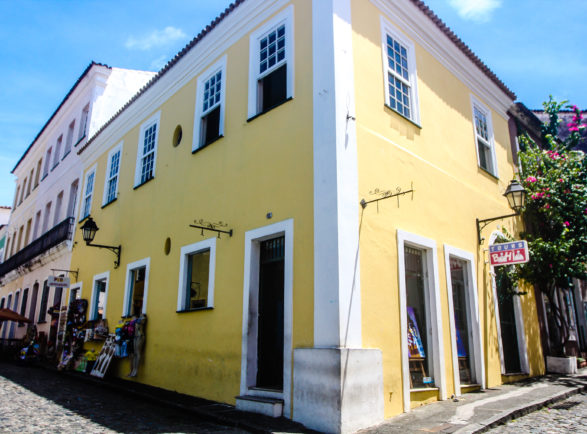 Atelier Raimundo Santos Bida. Pelourinho, Salvador, Bahia. Foto: Amanda Oliveira.
1
2
3
4
5
6
7
8
9
10
11
12
13
14
15
16
17
18
19
20
20