The World Champion Armando Daltro's Surf School has been around for eight years, but he has already been on a 14-year-old road as a surf school teacher. The school works daily on Jaguaribe and Piatã beaches, with good surf conditions in all its extension, good waves for those who are starting, with the first classes, and also for skilled surfers who seek to perfect their surfing.
Today, Jaguaribe is the best option for surfing introduction in Salvador. It is a safe, very attended beach, with lifeguards and some surf schools during the whole year. But you have to be aware about the weather. If it is very windy, with very strong waves, the school does not work. Other than that, they are there from Monday to Monday. All classes have the stages of heating, theoretical and practical classes. There are schedules in the morning and in the afternoon, on Saturdays, Sundays and holidays … so, for the tourists who want to participate, it's only necessary to schedule, preferably one day in advance.
And you can go without speaking Portuguese! There are bilingual teachers and it is common to receive foreigners in the classes. The school has already welcomed people from all over the world: Japanese, Chinese, Ukrainians, Russians, Argentines. It has a large structure and staff, can assist up to 24 people at once, each instructor with up to 3 students, to ensure safety. They also work with personalized classes at any time of the day, you just need to book one day in advance.
Service
Surf School Armando Daltro
Jaguaribe Beach (Main point)
Landmark: at the height of the Shell Gas Station.
Phone: (71) 2137-8190 Whatsapp: (71) 99185-0064
Duration: 1 hour and 15 minutes.
Age range: from 4 years old on, but it is necessary for a responsible person to enter the water along with the child.
Opening hours: Monday to Friday: 6:00 a.m., 7:30 .am., 9:00 a.m., 10:30 a.m., 4:00 p.m. Saturday and Sunday: 6:30 a.m., 8 a.m., 9:30 a.m., 11 a.m.
Important: a personalized class costs R$ 109,00. Other schedules only on request.
Investment group class: full amount R$ 65,00 per class, or a package of 4 lessons for R$ 229.00.
www.escoladesurfarmandodaltro.com.br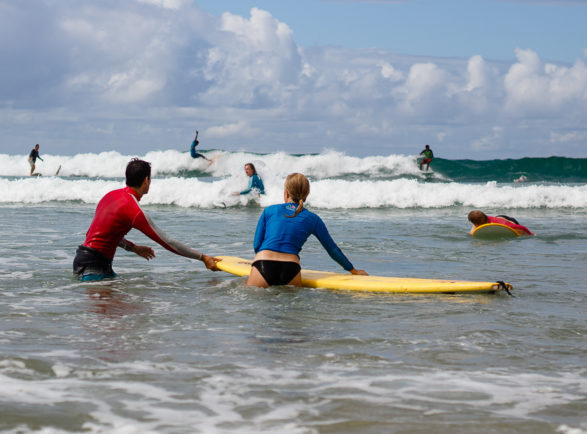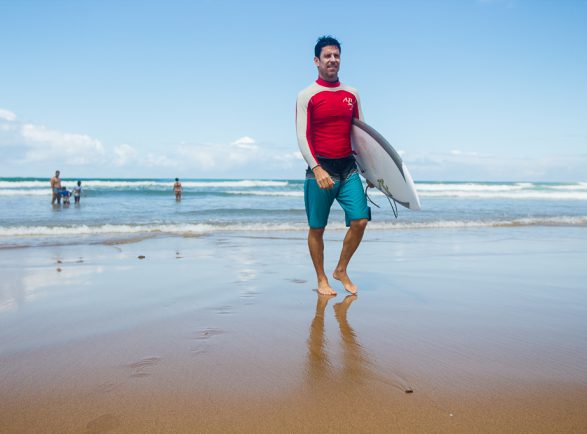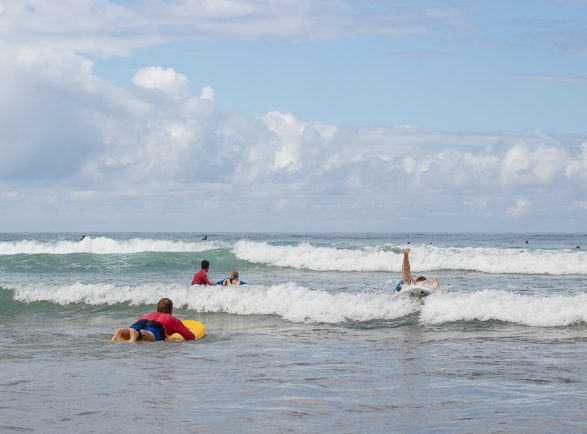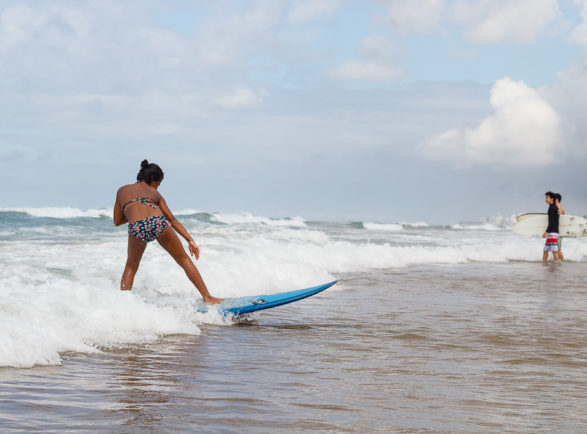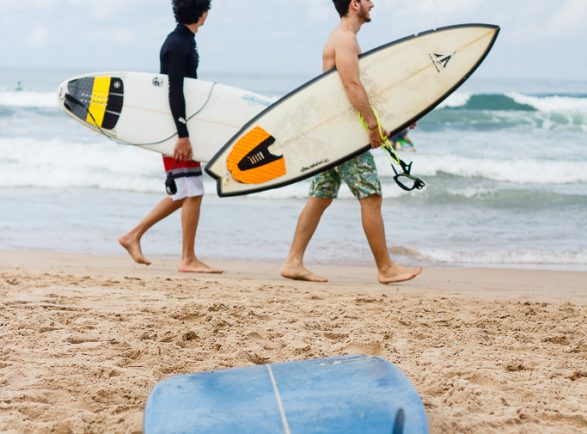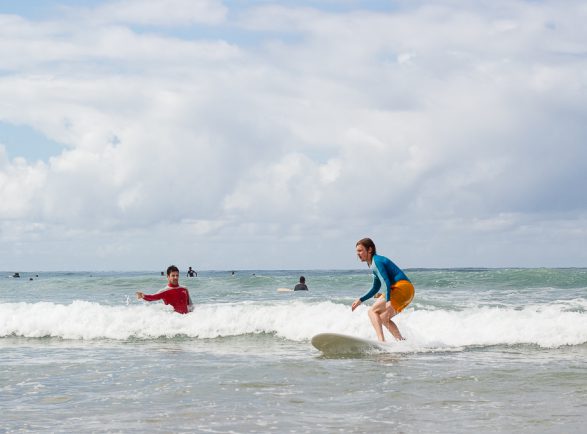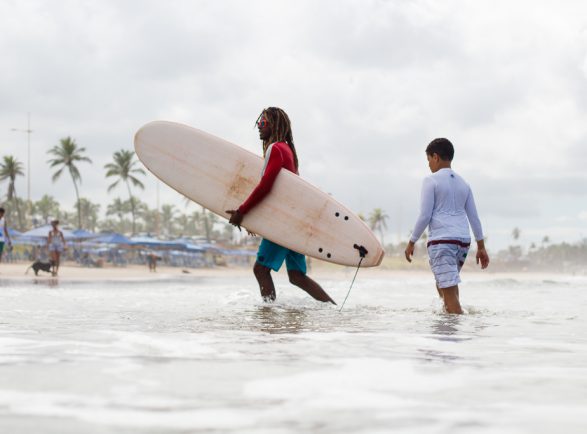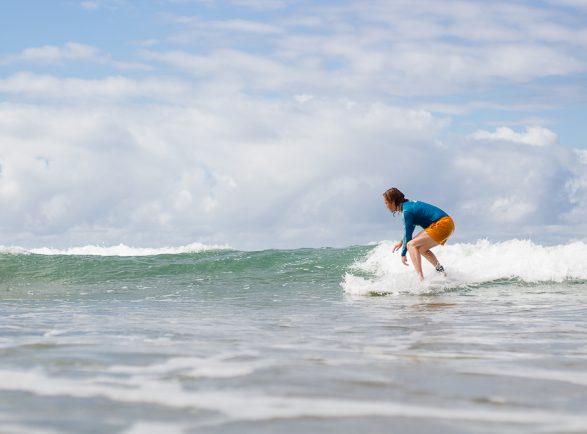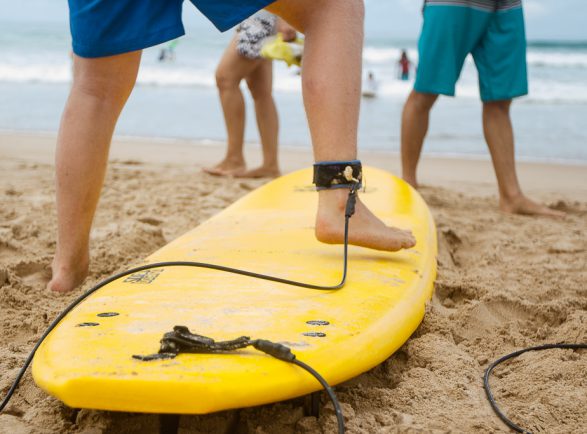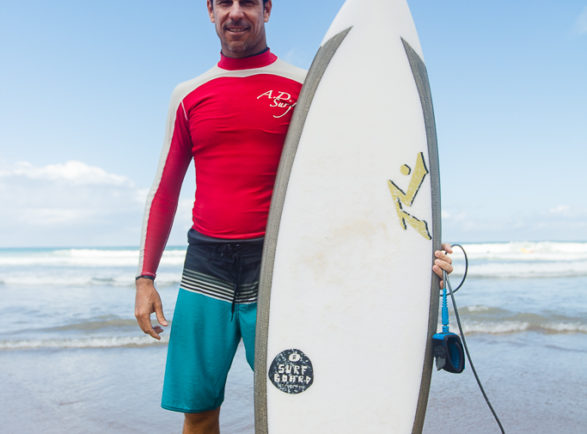 Escola de Surf Armando. Foto: Amanda Oliveira.