Cultural effervescence point at the Historic Center night
Unpredictable: these are the Wednesdays on the Bahian Association and Observatory of Culture and Art (ABOCA), in Santo Antônio Além do Carmo. Entering the old mansion with a brick facade and graffiti on the door, you will find one of the most picturesque and interesting places in the city. There, there is a lively crowd, who queues at the door to get in soon, after all, the night is pure excitement.
First of all, the atmosphere is cozy and the house – which was erected from the rubble 6 years ago by photographer and visual artist Vinícius Lima and Liza Araújo, executive director of the house – breathes art. Second is that the music is excellent and there is still performance, poetry and all the irreverence of Portella Açúcar and Veko Araújo (both members of the Cortejo Afro block), accompanied by the Outra Banda da ABOCA, as well as the swing of Mestre Paulinho's tambourine. The repertoire has everything: salsa, reggae, jazz, samba, MPB and whatever there is to improvise.
Portella Açúcar is the current cicerone of the night, but names like Mariene de Castro, Caetano Veloso, Mateus Aleluia and Armandinho Macêdo have also passed on this stage. In addition, the composer and singer Jota Velloso was the first to casually gather at ABOCA a series of composers in "Quarta a gente arranja" (On Wednesday we arrange). The project aimed to develop compositions, design new arrangements and celebrate music and artists. But why on Wednesdays?
"The initial project was to bring together composers and we needed musicians willing to do everything voluntarily, because we were in the beginning. We did it, but for that to work we needed it to be on a neutral day when the artists had no commitment. Fridays, Saturdays and Sundays they were always traveling. And then [the Wednesday] worked", explains Liza.
The great truth is that if Mondays are Cortejo Afro's and Tuesdays are Geronimo's, today ABOCA has "issued a decree" that Wednesdays are theirs! But stay tuned! The night is short, with songs only from 7 pm to 10 pm. So don't be late and hurry inside not to lose a second of this revelry. Because out of respect for the neighborhood, since Santo Antônio Além do Carmo is a mostly residential neighborhood, the house only has music on Wednesdays and ends within the neighborhood's loud sound standards. But on other days of the week, it continues to be a hot spot for culture, where lectures, exhibitions, theater and conversation circles are held.
Another delicious aspect of ABOCA is the pizzeria. The place sells tasty pizzas (and has delivery service), with thin crust and crisp edge, in three sizes: the mini, which is the size of a saucer; the individual, the size of a plate; and the large one with 8 slices. Our tip is the dried tomatoes with arugula one and the best to drink are craft beers or ginger shake. The bar is set in a small patio in the back area with many plants and a backyard feeling.
Whether eating pizza, chatting or enjoying the unpredictable Wednesday nights, ABOCA is undoubtedly one of those places in the Historic Center you will not regret to know – and will want to share with everybody, especially those who don't know it yet. This place is really much more than a bar, it is an Art Center and a great meeting place for Salvador's great creators.
Service
ABOCA Arts Center
Address: Rua dos Marchantes, 12 – Santo Antônio Além do Carmo, Salvador – BA, 40301-430
Opening hours: Wednesdays, from 7 pm to 10 pm
Instagram: @abocacentrodeartes
Phone #: (71) 2137-6808
Important: no booking required
Accessibility: narrow entrance door for wheelchair. Access is by stairs.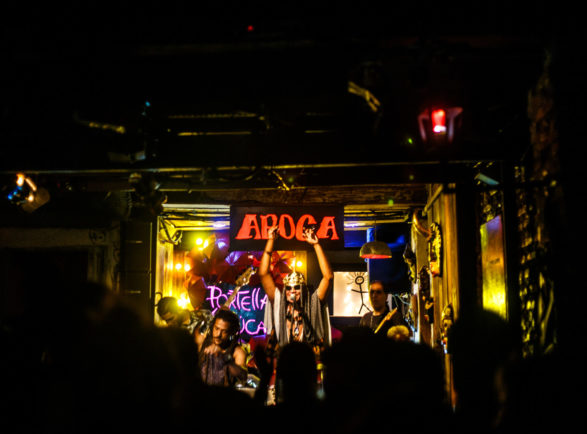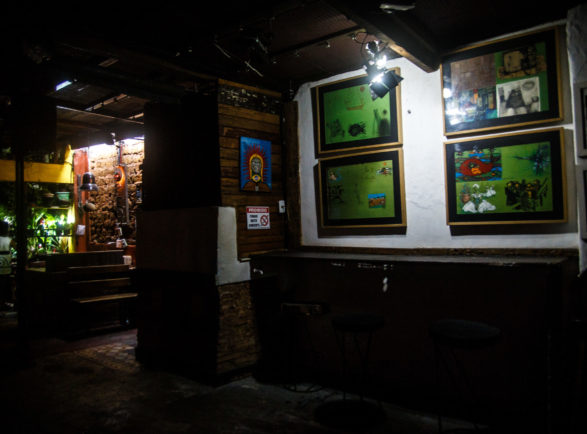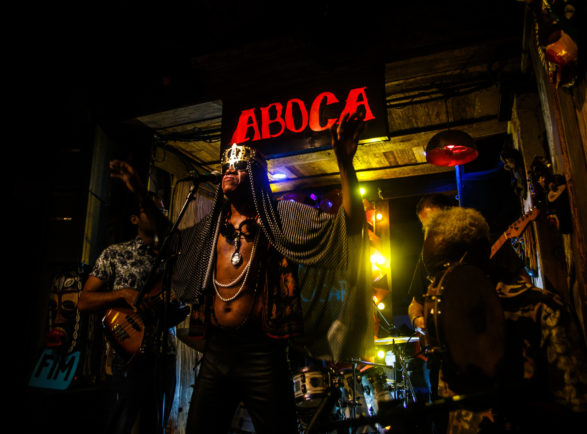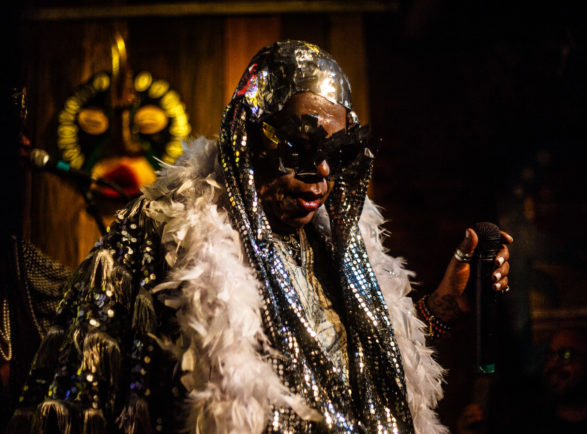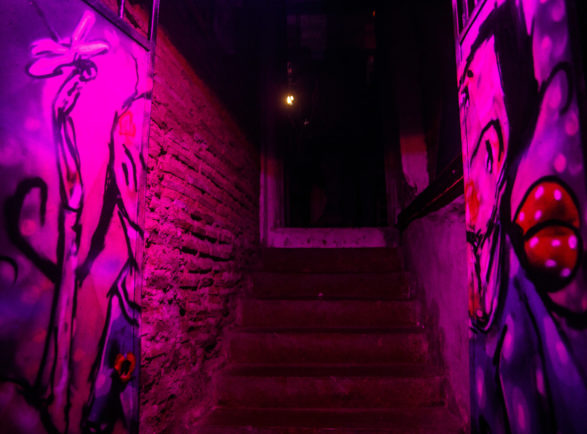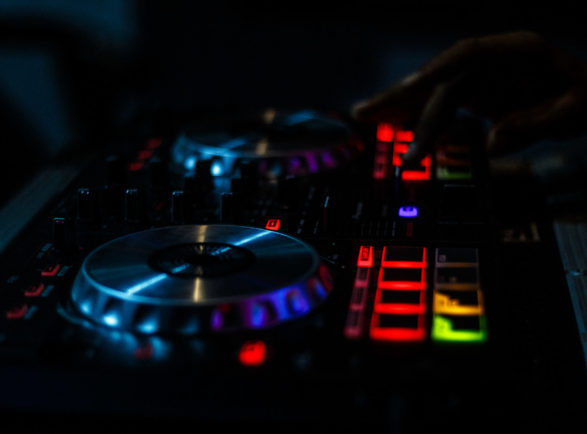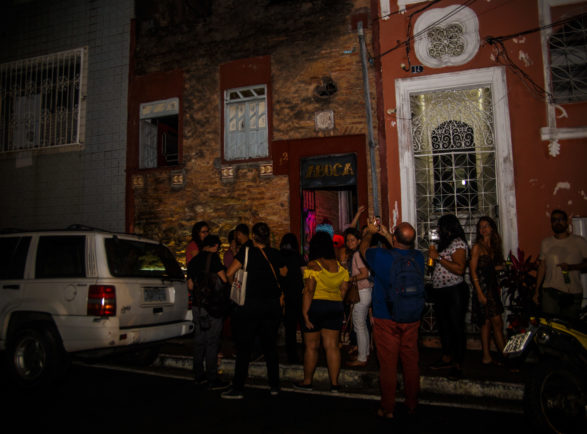 ABOCA Centro de Artes. Santo Antônio Além do Carmo Foto: Amanda Oliveira.
1
2
3
4
5
6
7
8
9
10
11
12
13
14
15
16
17
18
19
20
21
22
23
24
25
26
26