The charms of the Fort of Our Lady of Mont Serrat
The historical burden of a protection fortification versus a beautiful sunset!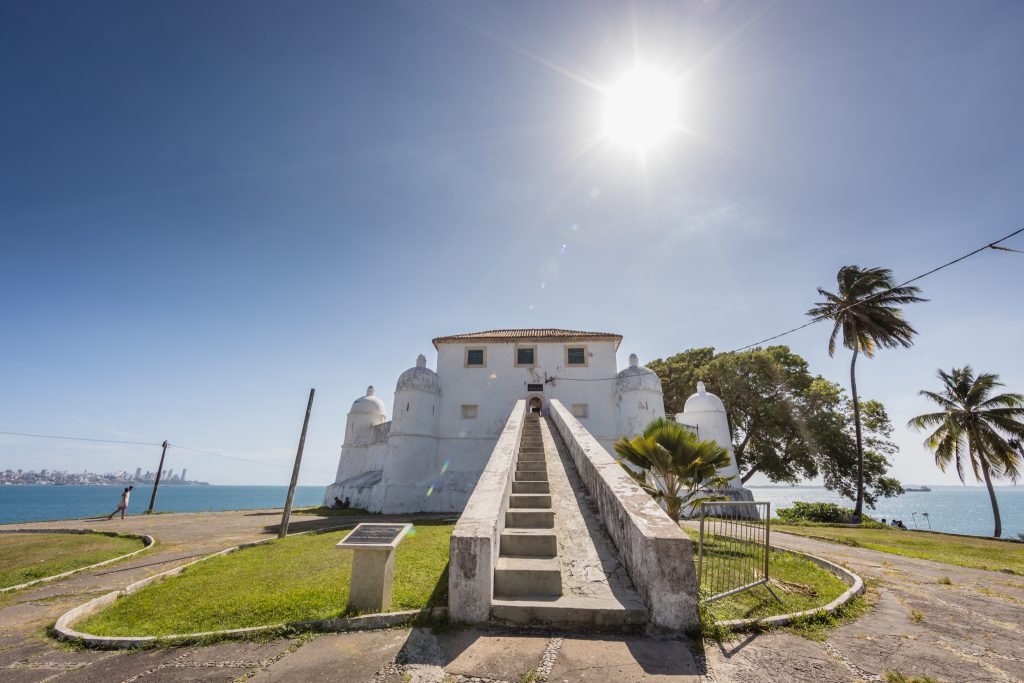 The Fort of Our Lady of Mont Serrat is considered one of the most exquisite military works of Brazil Colony. The place was chosen because of the cove of calm waters, hidden by the hills that covered the flat area in the western part of Ponta de Humaitá. The building, which has been renovated several times because of historical invasions, still maintains the original plan, with six turrets, from which the enemies could be seen, and the water well that supplied the soldiers.
In 1925, the Ministry of the Navy took possession of the fort, and since 1993, it has been home to the Museum of Arms, with civilian and military armaments, light and medium, some used by the Army in the past. It was surrounded by gardens and became a tourist point of the city. It is usually crowded when the sun goes down. From there, the view of the Bay of All Saints entrance is privileged because on one hand it looks at Salvador and on the other hand, the Island of Itaparica.
Service
Fort of Our Lady of Mont Serrat (Forte de Nossa Senhora de Mont Serrat)
Ponta de Humaitá, Salvador – BA, 40301-155
Date: open for visits on Mondays, Wednesdays, Thursdays and Fridays
Contact: (71) 3313 7339
We've prepared a perfect playlist for this experience. Listen now!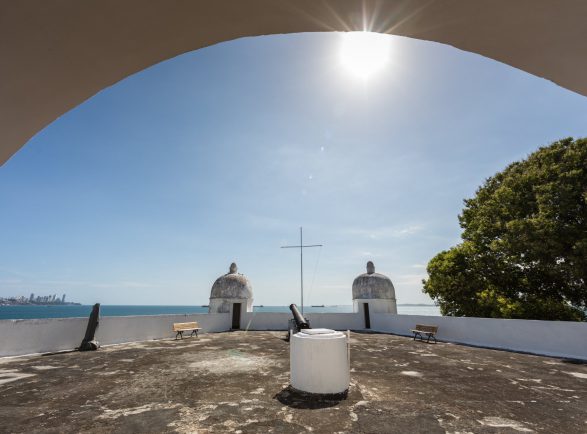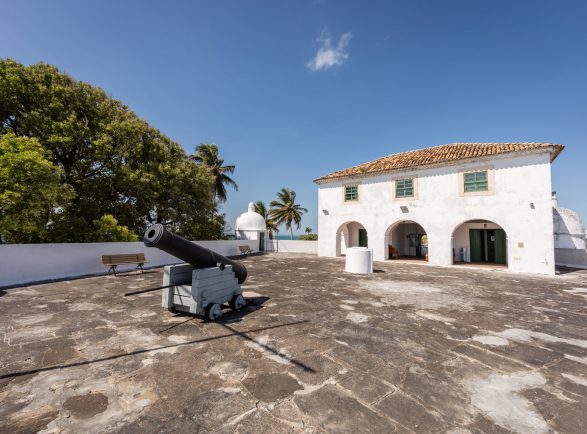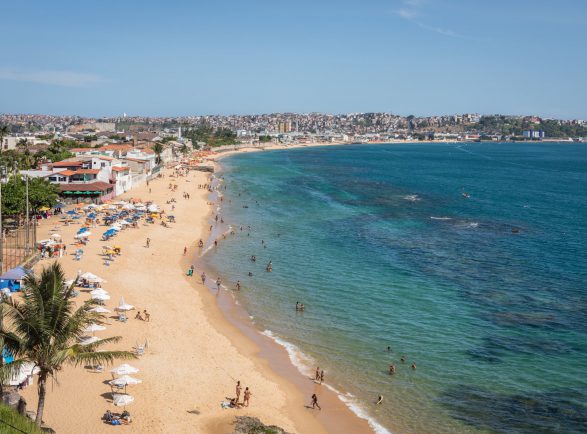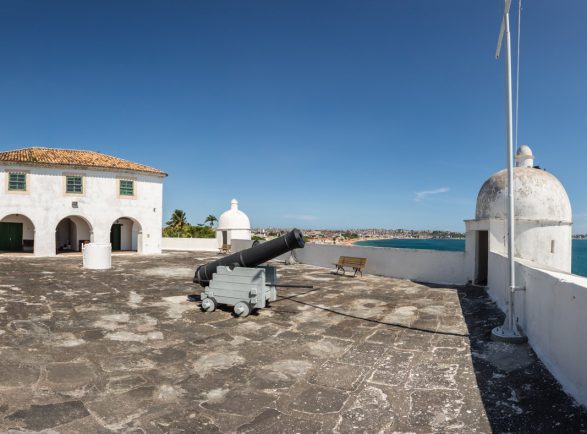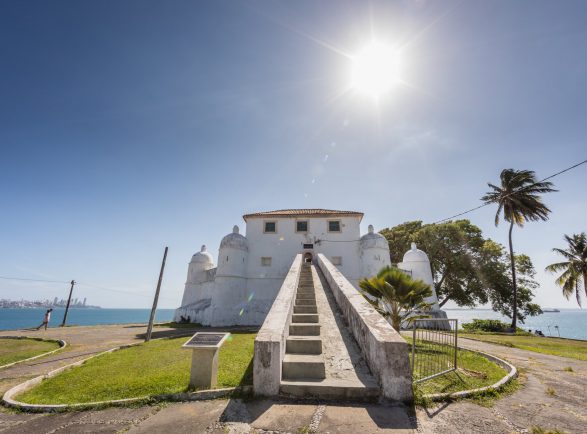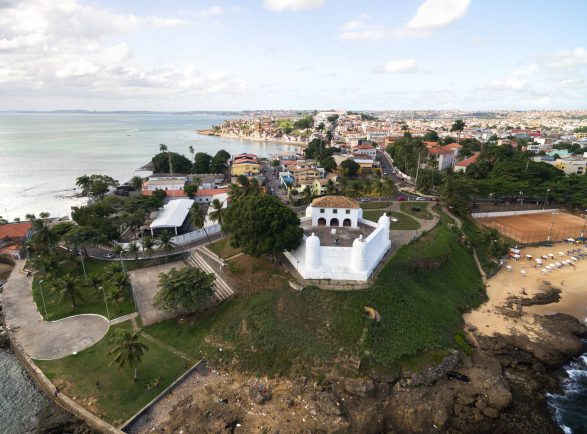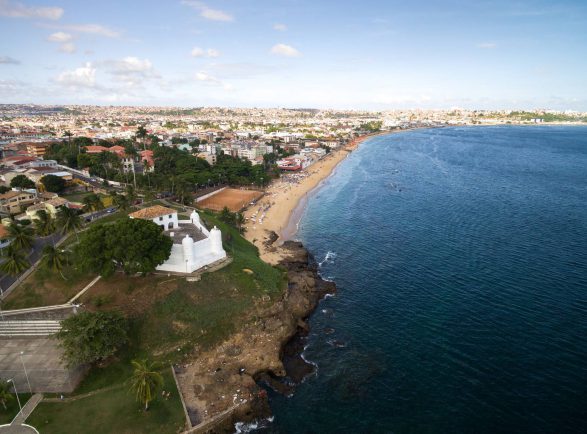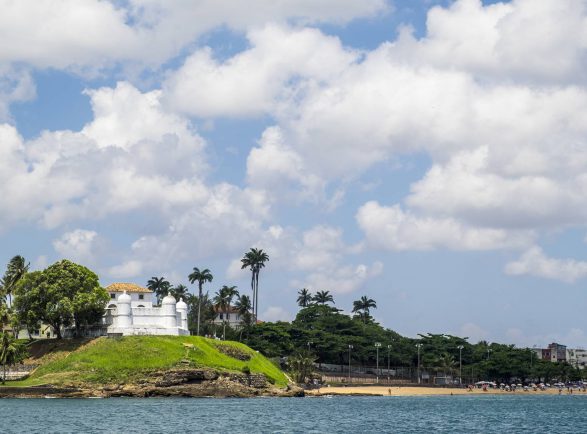 Forte de Mont Serrat. Foto: Fábio Marconi