For those who want to celebrate passion all year round
For a couple who love to "tourist" together, this is your mini love itinerary! Go to the Historic Center. The good thing about this tour is that you can celebrate love any day and follow these tips whenever you feel like.
Make a list of all the churches, galleries, shops and squares you want to visit, but be sure to have lunch at Roma Negra, a haute cuisine restaurant from the African diaspora in Salvador. The space works in one of the historic mansions of Largo de São Francisco, and has also become a cultural center in the region. Rhythms such as jazz, afrobeat and "samba de recôncavo" have a reserved space in the house.
Afterwards, continue the tour through the steep streets of Pelourinho towards the Santo Antônio Além do Carmo neighborhood. There, you will discover "Tempo Arte Popular", a gallery/store designed to bring together unique and fundamental works by artists from our land. Tempo is a project that brings together works by Brazilian artists and artisans, showing the appreciation of mining and masters from different states, emphasizing our culture which is so rich in colors, textures and elements.
Another unmissable place, perfect to buy that creative and beautiful gift to mark the date, is Studio Agá. The gallery/studio/store has a project dedicated exclusively to authorial creations, gathering and housing works by independent visual artists (veterans and newbies), mostly from Bahia. There, you will find paintings, prints, postcards, magnets, stickers, t-shirts, photography, mugs and the like.
Service:
Roma Negra
Instagram: @romanegrasalvador
Largo do Cruzeiro de São Francisco, 7, first floor – Pelourinho, Salvador – BA, 40020-280
More information: (71) 99147-0525
Tempo Arte Popular
Instagram: @tempoartepopular
Rua do Carmo, 15 – Santo Antônio Além do Carmo, Salvador – BA, 40301-380
More information: (71) 98123-4595
Studio Agá
Instagram: @estudioaga
R. Direita de Santo Antônio, 404 – Santo Antônio Além do Carmo, Salvador – BA, 40301-280
More information: (71) 99223-4100
Visit Salvador da Bahia has put together 4 mini itineraries which are perfect for couples in love. Also read: Romantic routes for a couple with no routines; Love is in the air at Rio Vermelho; A love of millions.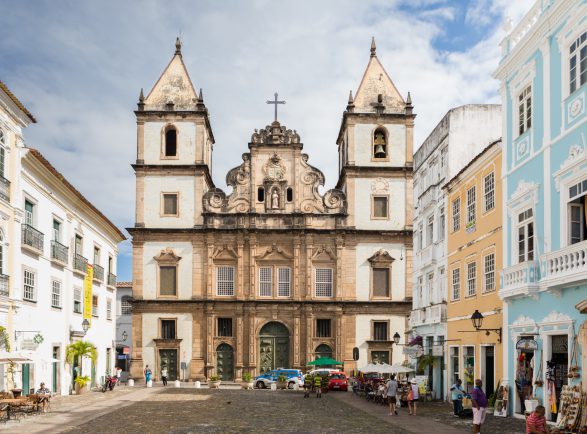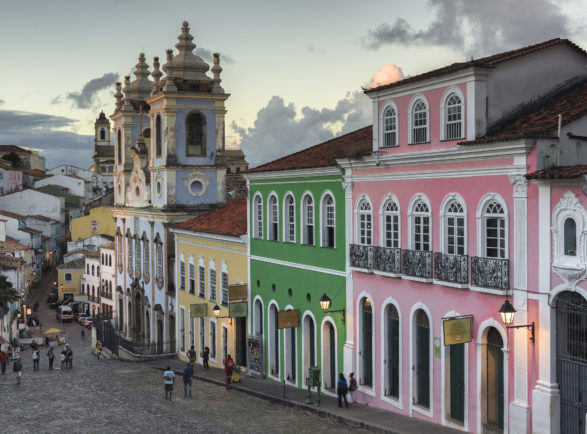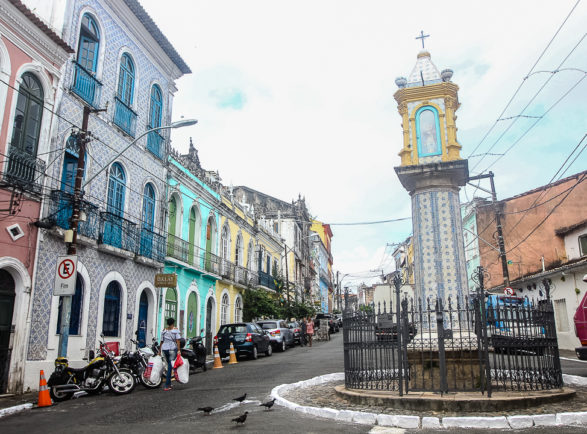 Largo de São Francisco. Pelourinho. Foto Fábio Marconi.