Seventy-two years ago, on August 5, 1946, Pierre Verger arrived in Bahia, coming by ship from Rio de Janeiro. At that moment, he was just a photographer. He hadn't written any book and hardly knew what an Orixá was. But he had already traveled all five continents, was passionate about African and African-American culture, had many anthropologist friends – among them Roger Bastide, who guided him through Bahia discovery – and had read Jorge Amado's book Jubiabá, which made him even more curious.
Verger was probably the first one to photograph the Bahian culture with such sensitivity and quality.
Verger has had contact with African culture since the early 1930s. However, it was only with his arrival in Bahia that his work and his life course changed. When he encountered the Afro-Bahian culture, the free photographer started to walk exclusively in the footsteps of African and African-American cultures. The discoveries of candomblé in Bahia and Xangô in Recife, proving the strong presence of African culture in Bahia and Northeast, encouraged Verger to return to Africa. Théodore Monod's help (IFAN director then in Dakar) favored this trip, which aimed to understand better the strong cultural and historical links between the Benin Coast and Bahia.
When he discovered candomblé, Verger believed he had found the source of Bahian people's vitality and became an Orixás' Cult researcher.
This script talks exactly about those two moments in Pierre Fatumbi Verger's trajectory. It begins at his home, which is now the Pierre Verger Foundation, goes through two exhibitions around the city and objects collections from his trips, and arrives at Casa de Santo Ilê Axé Axipá. There, there used to be the late Mestre Didi's terreiro, Verger's friend connected directly to his history. Didi's mother, Mãe Senhora, was the one who offered to consecrate Pierre Verger's head.
Let's see from the beginning! Created legally in 1988, Pierre Verger Foundation is the starting point. It works until today in the same house where Pierre Verger lived for years, in Ladeira da Vila América, in Salvador. Managed by a group of Verger's friends, collaborators and admirers, the Foundation takes care of his work preservation and divulgation. According to the photographer himself, "The creation of Pierre Verger Foundation was the consequence of two of my loves: the one I feel for Bahia and the one I have for the Africa region, situated in the Gulf of Benin. Through its objectives and activities, the Foundation proposes to highlight this common heritage by offering Bahia the knowledge about Benin and Nigeria and informing these countries about their cultural influences in Bahia", as explained in the first newsletter of FPV.
Pierre Verger's objects in his room at the Pierre Verger Foundation.
Few people know, but visitors can get a guided tour of Pierre Verger's bedroom, personal library and photo collection. Besides that, the Cultural Space has an extensive program for adults, youth and children. As founder, maintainer and chairman, Verger donated to the Foundation all of his personal collection, gathered in decades of travel and research. There are dozens of articles, books, 62,000 photographic negatives, sound recordings, film and video films, as well as a precious collection of documents, fiches, correspondences, manuscripts and objects. It's sensational!
The Foundation Cultural Space.
From the Foundation, go to the Historical Center. At "Pelourinho door", there is the Pierre Verger Foundation Gallery. The place brings together several interesting aspects to tourists: super complete exhibitions of various themes that permeate Verger's work, excellent collections of both Verger and others related publications to the subjects photographed and studied by him, as well as the complete line of products. By the way, you'll find there for sale the newest edition of his book "Orixás, Deuses Iorubás na África e no Novo Mundo". On display until November 2018, the exhibition "Cheguei na Bahia" (I arrived in Bahia), is a lovely collection of images from "Old Bahia" when the French photographer arrived here.
The work, books and products at the Pierre Verger Foundation Gallery, with the exhibition "Cheguei na Bahia".
In all these years of travel between Brazil and Africa, Verger collected many objects from both countries. These objects – which tell a lot about this relationship between the "two worlds" – are stored and open to visitation at Pelourinho. Casa do Benin has a collection consisting of about 200 pieces originating in the Benin Gulf, collected by him during his expeditions to Africa, as well as exhibition halls, mini auditorium and multipurpose room. It also has pieces related to Afro-Diaspora culture, donated by artists and institutions. Learn more at this link.
Brazil – Africa Connection.
Right now you must be pretty hungry, right? Then continue walking towards Santo Antonio Além do Carmo until Zanzibar restaurant. This delicious gastronomic experience transits between Africa and Brazil. The house has a menu inspired by Benin, Africa. Try the ginger and cachaça drink, casquinha de aratu with farofa, shrimp with chestnut sauce, among many other delights. Learn more at this link.
Afro-Brazilianness with a view of All Saints Bay!
To finish the day, go to Porto da Barra. There you'll find Espaço Pierre Verger da Fotografia Baiana (Pierre Verger Space of Bahian Photography), a project dedicated to the appreciation, recognition and dissemination of Bahian photography. In addition to the legacy of the French-Bahian ethnologist and photographer Pierre Verger, there are also the work of over 60 photographers who were born or settled in Bahia. And more: daily, from 6:15 p.m. to 7 p.m., images from the collection are projected using the technique of video mapping on the Fort facade. End your day with an incredible sunset, combined with a beautiful projection.
Take the 360 ° virtual tour of the French photographer's trajectory. It's a history lesson.
Very early next day, go to Casa de Santo Ilê Axé Axipá. The Pierre Verger Foundation celebrates its 30th anniversary this year and one of its main actions is to reconnect and re-establish dialogues between the Institution and the African and Afro-Brazilian sacred spaces. A reverence to what Verger spent much of his life doing: revealing these connections between Africa and Bahia.
Alagbá Genaldo Novaes, from Ilê Axé Axipá, with Tacun Lecy.
For this purpose, Pierre Fatumbi Verger's photos are being donated to African Religious Temples. Ilê Axé Axipá was the first one to receive the works, which are already exhibited within the space dedicated to the Babás Eguns and available for the house member's appreciation, as well as the local community and the Axipá visitors. It's worth the visit, it's thrilling.
Service
Fundação Pierre Verger (Pierre Verger Foundation)
Opening hours: Monday to Friday, from 8:00 am to noon / 1:00 ​pm to 5:00 pm.
Address: Ladeira da Vila América, 18, Engenho Velho de Brotas, Salvador – BA, 40.243-340. Access through Av. Vasco da Gama.
Phone: (71) 3203-8400
For free.
Galeria da Fundação Pierre Verger (Pierre Verger Foundation Gallery)
Opening hours: from Monday to Friday, from 9:00 am to 6:00 pm. Saturdays, from 9:00 am to 5:00 pm.
Address: Portal da Misericórdia, 9, Loja 1, Centro Histórico – Salvador.
Phone: (71) 3321 2341
For free.
Casa do Benin
Opening hours: Monday to Friday from 9:00 am to 5:00 pm.
Address: Baixa dos Sapateiros, 7 – Pelourinho, Salvador-BA, 40025-005
Tickets cost R$ 4.00
Phone: (71) 3202-7890
Zanzibar Restaurant
Opening hours: from Thursday to Saturday, from noon to 11:00 pm. Sundays, from noon to 6:00 pm.
Address: Rua Direita de Santo Antônio, 60, Santo Antônio, Salvador. Next to Boqueirão Church.
Phone: 71 982263750.
Important: best to book before. It can reach full capacity.
Espaço Pierre Verger da Fotografia Baiana (Pierre Verger Space of Bahian Photography)
Opening hours: from Wednesday to Monday from 11:00 am to 7:00 pm.
Address: Forte de Santa Maria, Porto da Barra, Salvador.
Important: ticket can also be used to visit Carybé de Artes (Forte de São Diogo).
Tickets: R$ 20 (normal) / R$ 10 (half)
Casa de Santo Ilê Axé Axipá
Address: Rua Asipá, 472, Piatã (access by Av. Orlando Gomes).
More information at this link.
Important: please call before you go.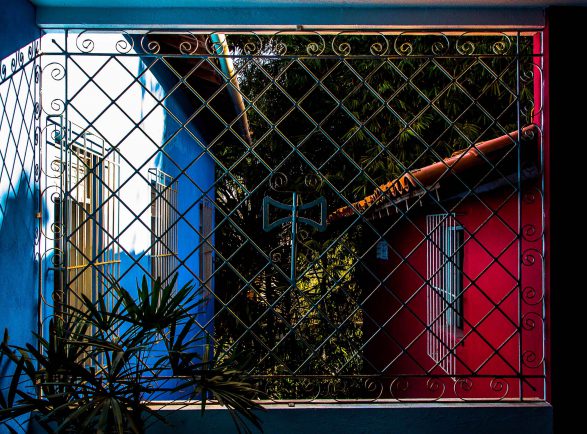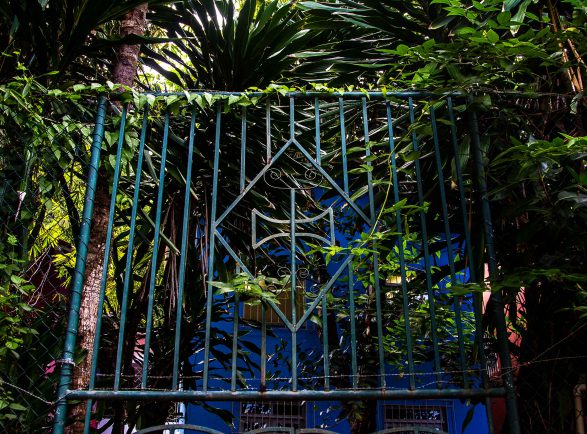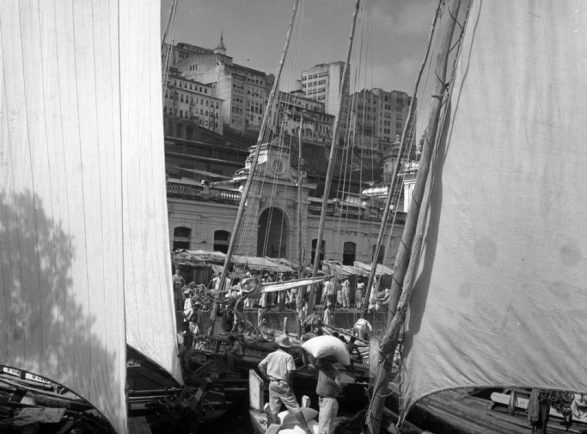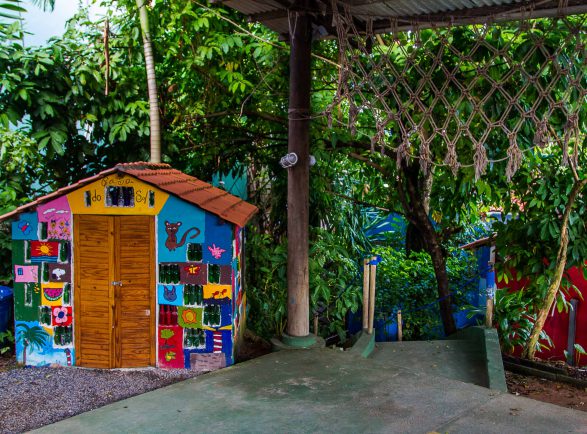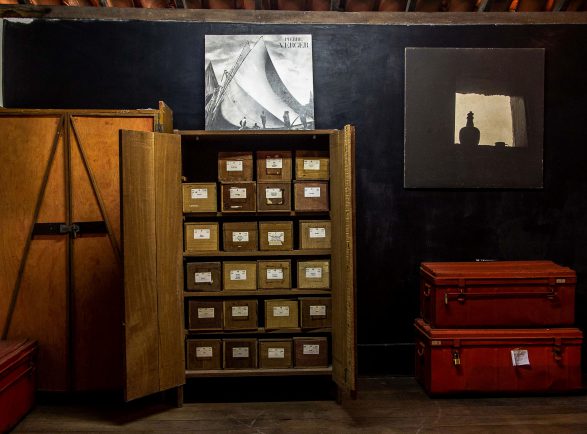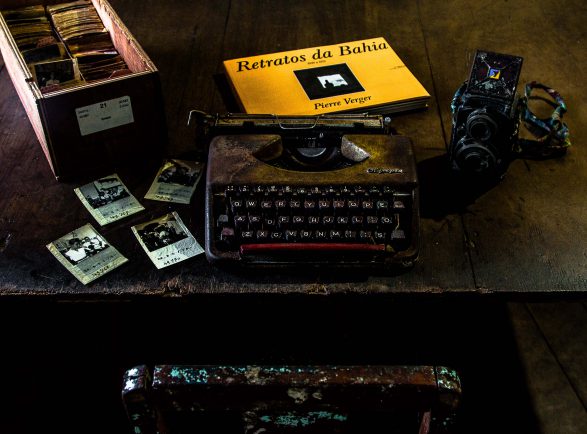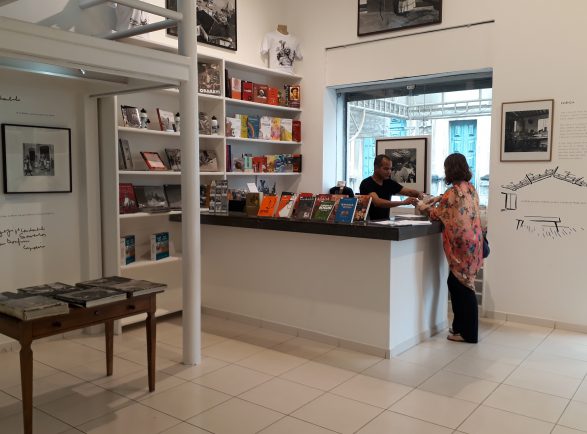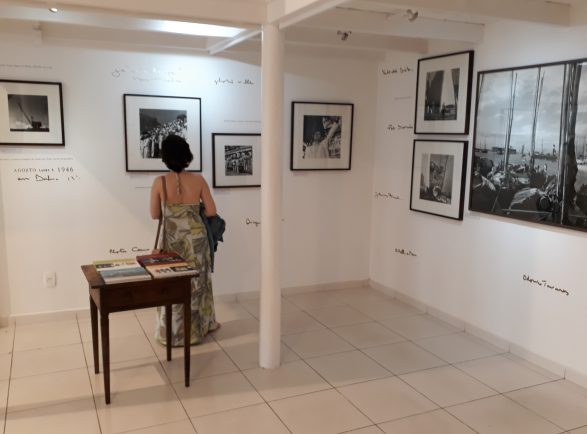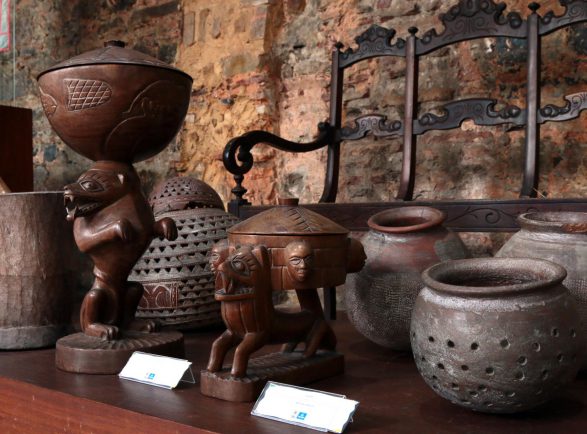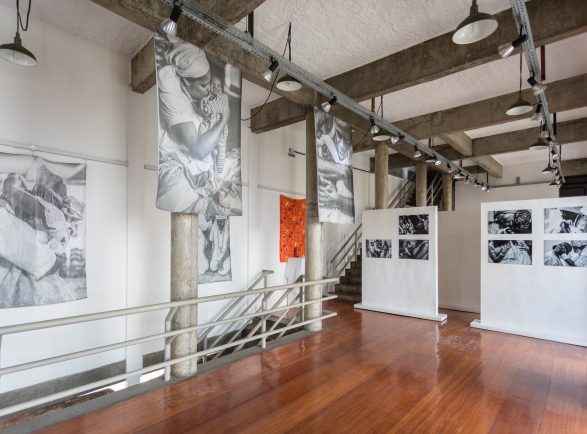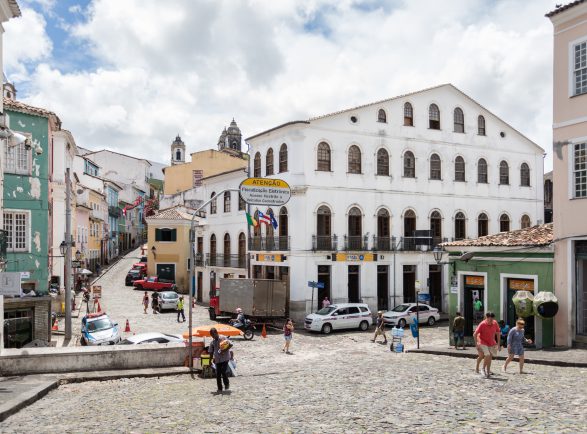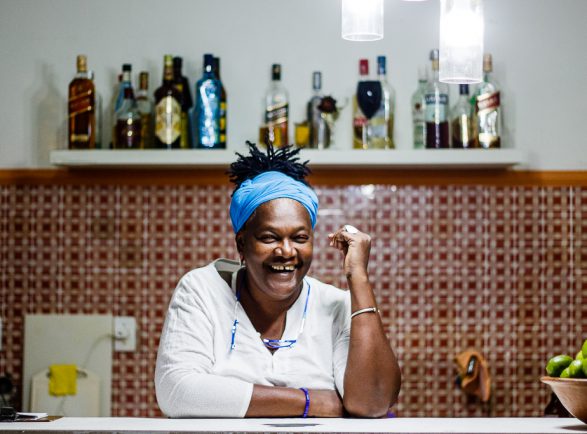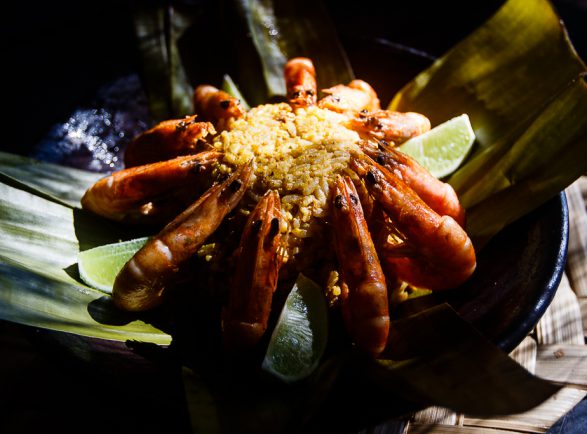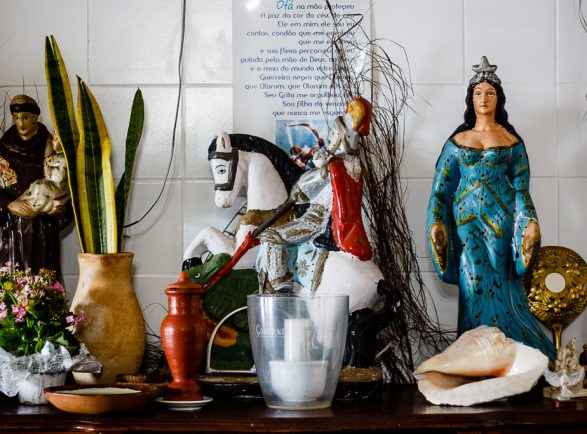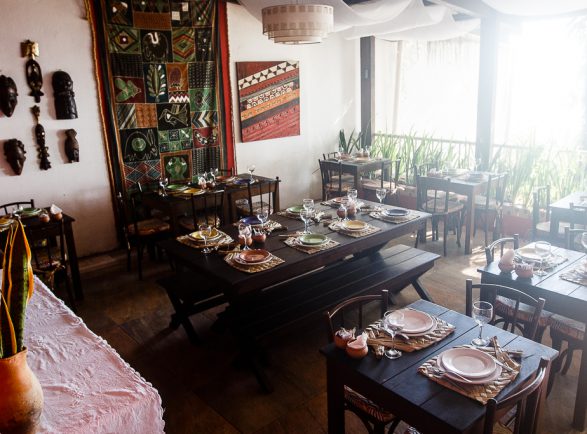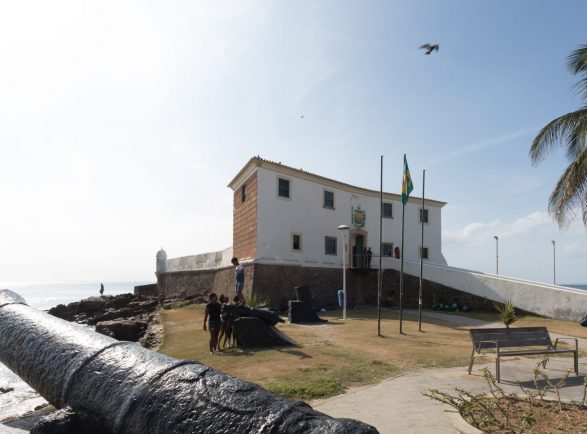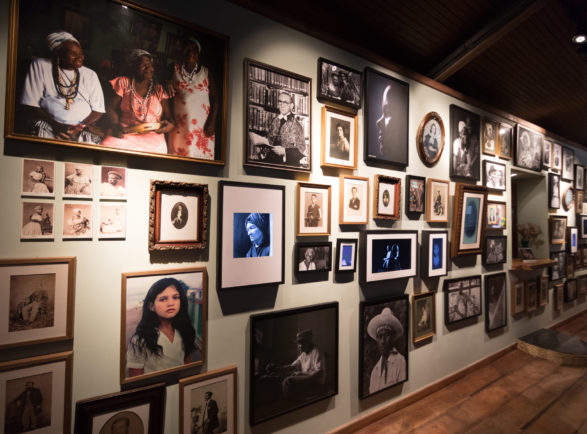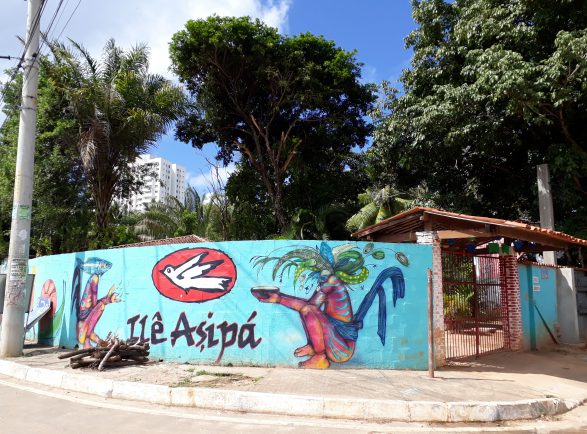 Fundação Pierre Verger. Foto: Tacun Lecy.
1
2
3
4
5
6
7
8
9
10
11
12
13
14
15
16
17
18
19
20
20