About the tour
This is an itinerary for those days when you wake up later. If this is your case, you open your eyes and want to go out, our suggestion is to go to the Lower City and only come back from there after sunset.
Lunch in Rome neighborhood
Cantina Julliu's is a simple, cozy place with easy access. Family atmosphere, the highlight of the place is the quality of its dishes. The seafood is the house specialties. The famous octopus salami is the most requested entry. It's an explosion of flavors! And the best: you can ask to take and cut at home. Save some room for dessert, our tip is a delicious ice cream, facing the sea. Hold on a little longer, because now is the time to visit the Bonfim Church.
Postcard: You gotta go!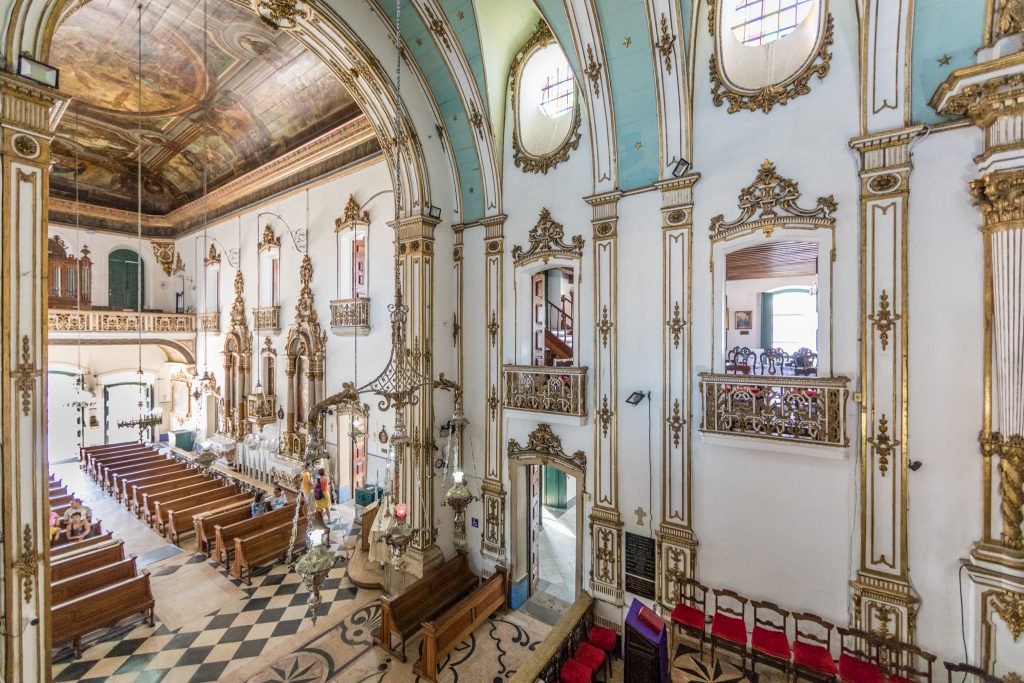 This is one of those top 1 city itineraries: YOU HAVE TO GO !!! One of the points for which the Bahians have more affection and to where we often return. The most important religious and "profane" festival in Bahia, the "Lavagem do Bonfim", takes place every year on the second Thursday of January. The imposing church is rich in details. On the ceiling, a huge painting takes the whole church and, on the altar, contrasts with the colors mint, white and gold. On the side, there is the "room for requests and thanks." Go in with respect: there are lots of feelings there. If you are curious, come with us and learn more at this link.
Such a seashore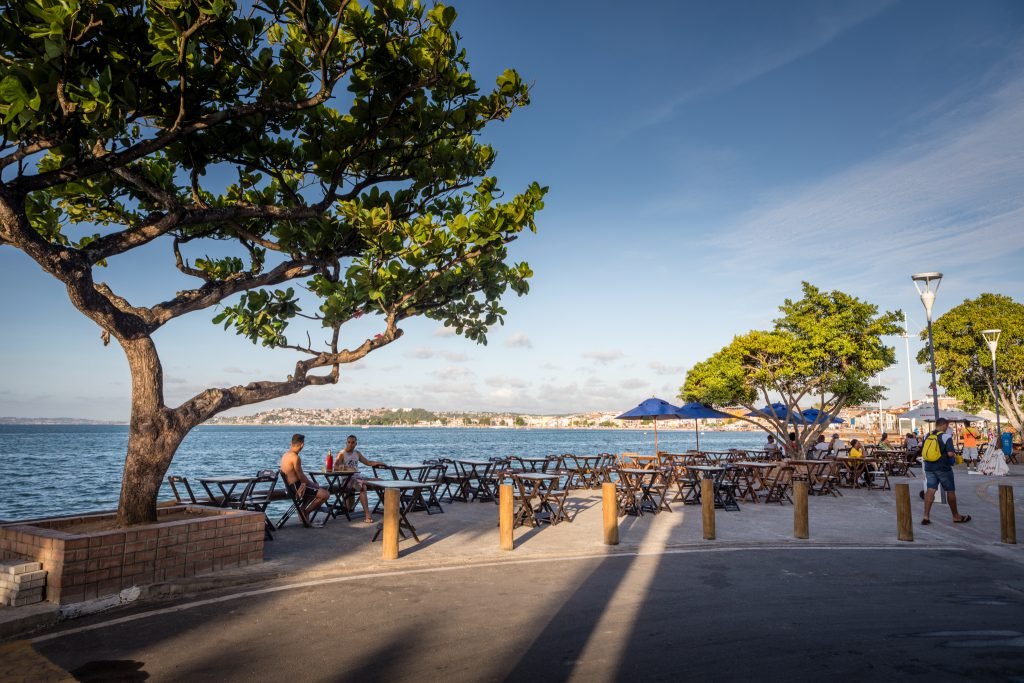 If you are more adventurous and curious, get out of Bonfim by walking along Ribeira's seashore. The sidewalk was revitalized. The track, now one-way, propitiates the walk. The water is so calm that locals and tourists often put their chairs and tables into the sea and stay there until the full tide.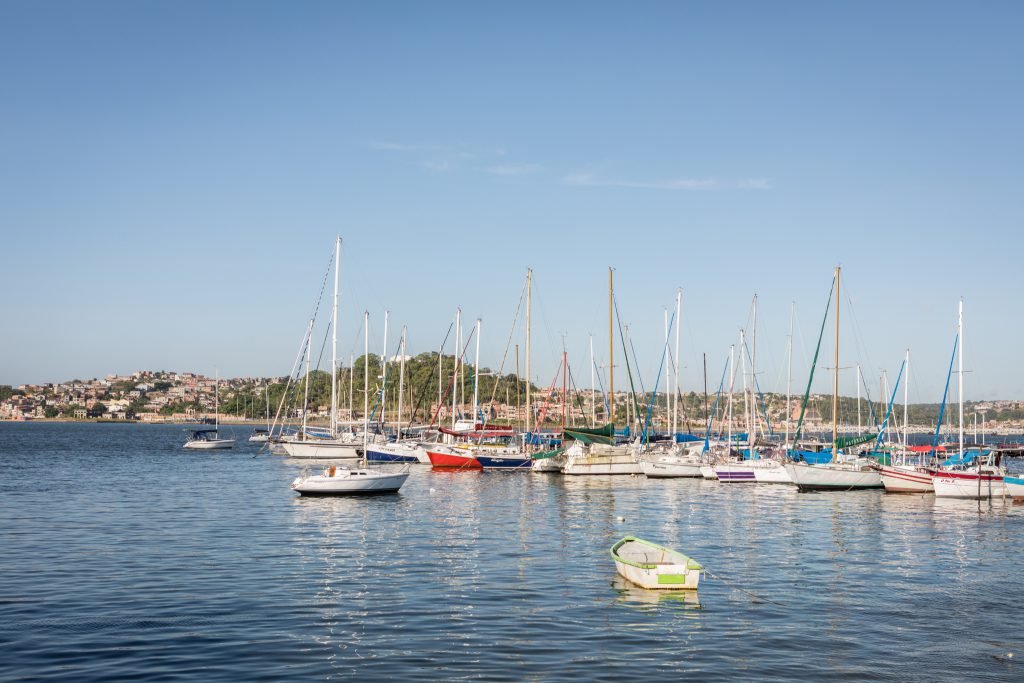 Fondly called "Monaco", it is part of the affectionate memories of people who once lived there (Ribeira) as children, and after the city began to grow "on the other side", they had to move. The place has been living a nostalgic moment, with more and more people visiting it. There is also a movement of young couples who are returning to live in the neighborhood (where they used to live in their childhood).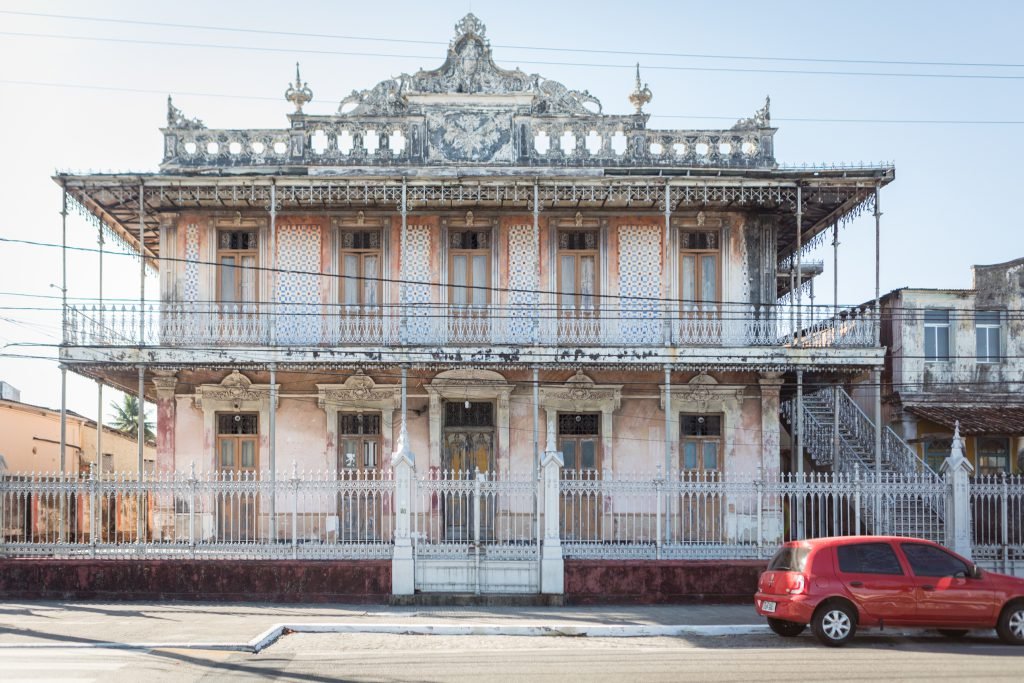 Ice cream facing a beautiful seashore
Now, it's time for dessert! With a lush view of the sea, it has one of the most delicious ice creams in town. The specialty are the tropical fruit ice creams. In addition to the "traditional" flavors, there are other creations of the ice cream master. There are more than 60 options. Have your ice cream in front of the boat-lined seashore and stay there until sunset. Orange, pink and purple colors will emerge before your eyes.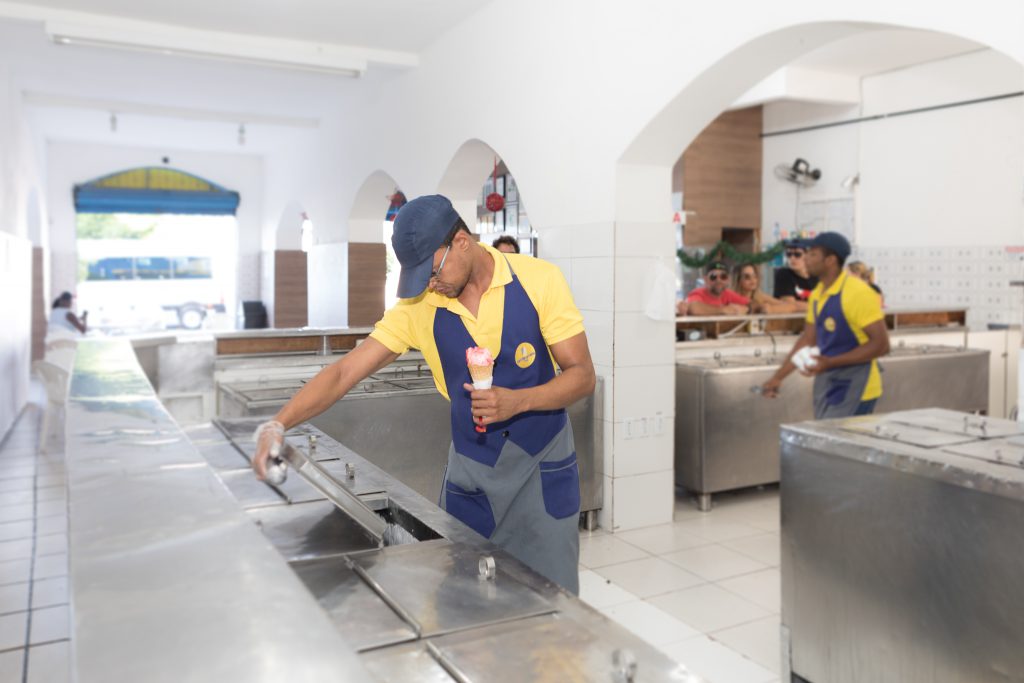 Service:
Cantina Julliu's
Address: Galileia de Cima Street, Salvador-BA, 40444-300, Brazil
Hours: Wednesday to Sunday, from 11:00 am to 8:00 pm.
Phone: (71) 34892935
Ice Cream Parlor
Address: Praça General Osório, 87 | Ribeira, Salvador-BA, 40420-260, Brazil
Hours: every day from 9 a.m. to 10 p.m.
Phone: (71) 3316-5451
Services: to take home, outdoor tables, places to sit, access for the disabled. Places/Capacity (total 500)
Good for: Large groups, Families with children, Scenic view
Bonfim Church
Address: Largo do Bonfim, no number – Bonfim, Salvador-BA, 40415-475
Phone: (71) 3316-2196
Hours and Masses, see our tips at this link.
By Fernanda Slama
Content Coordinator
Photos: Fábio Marconi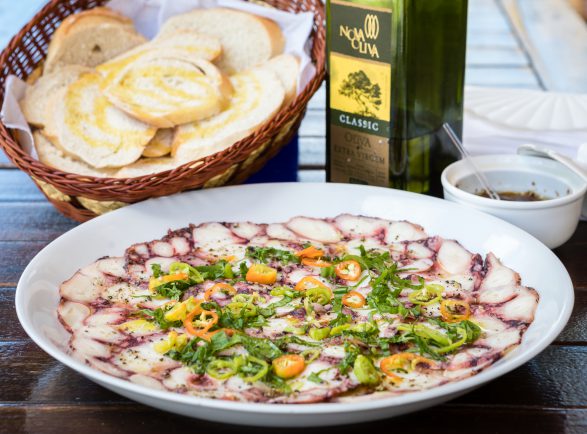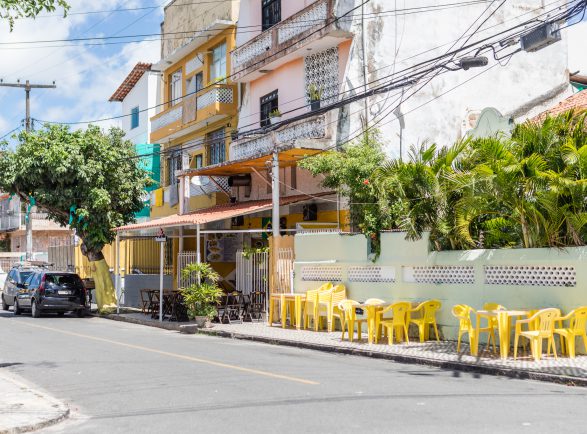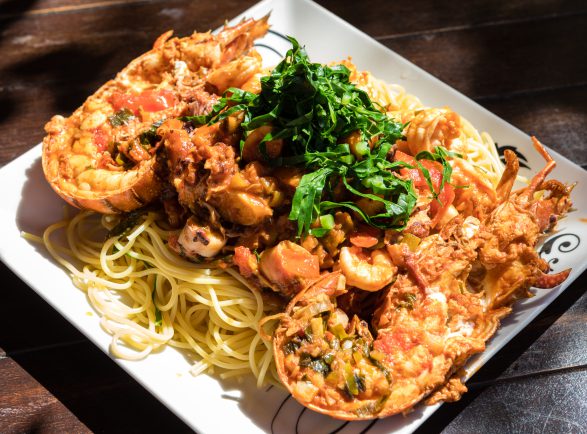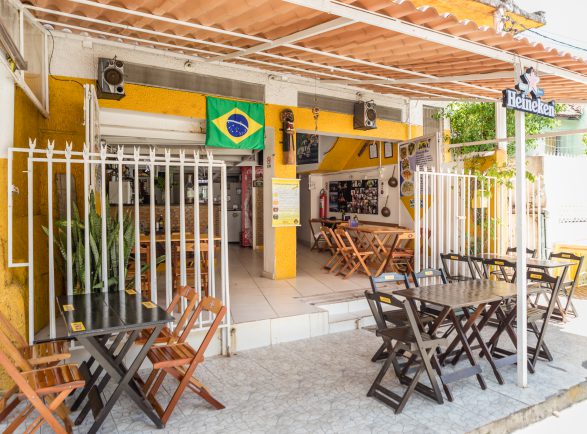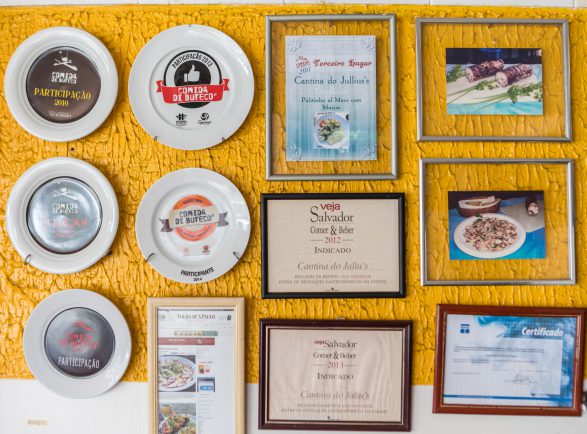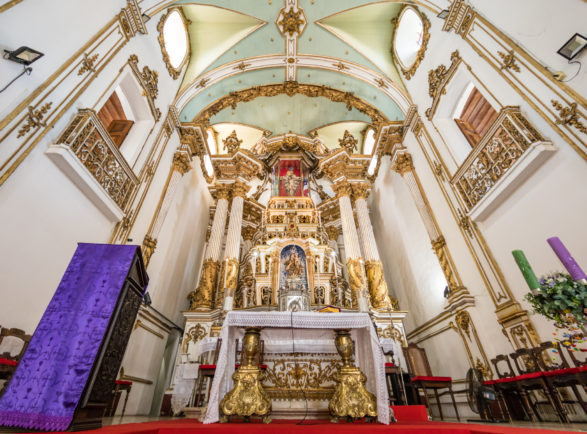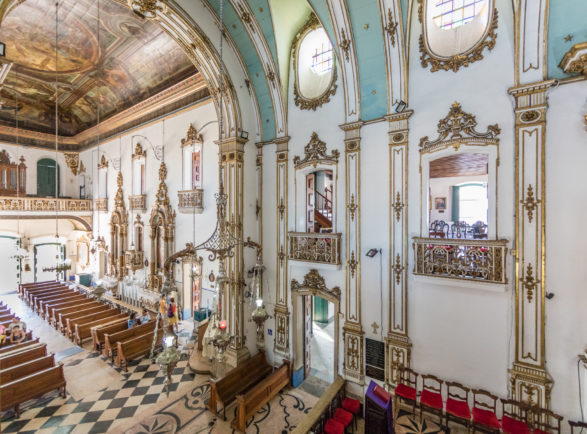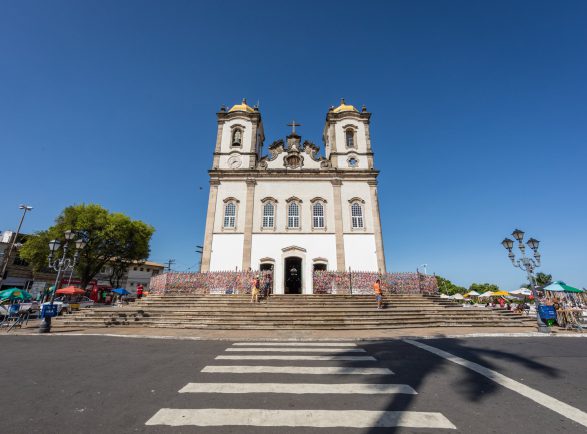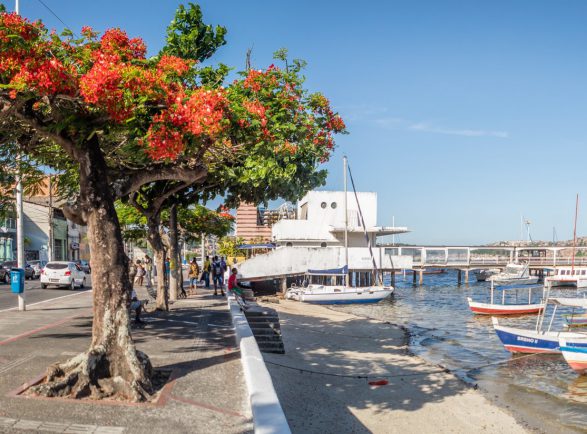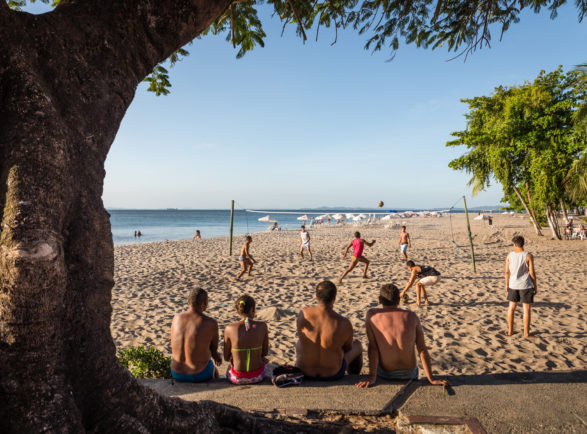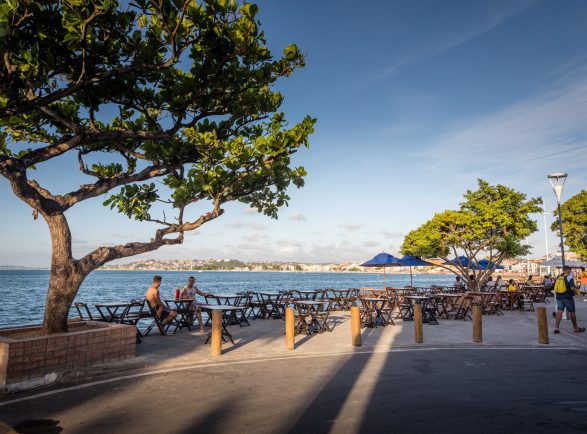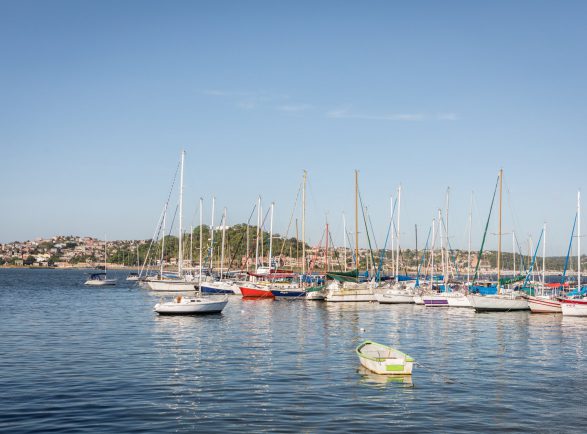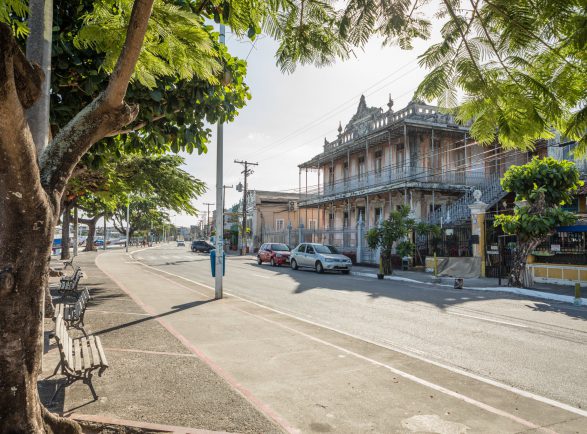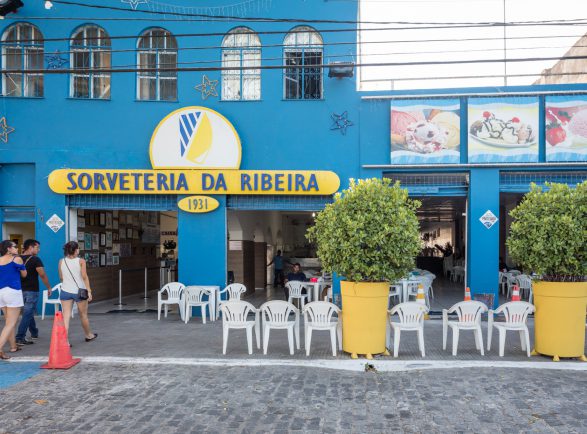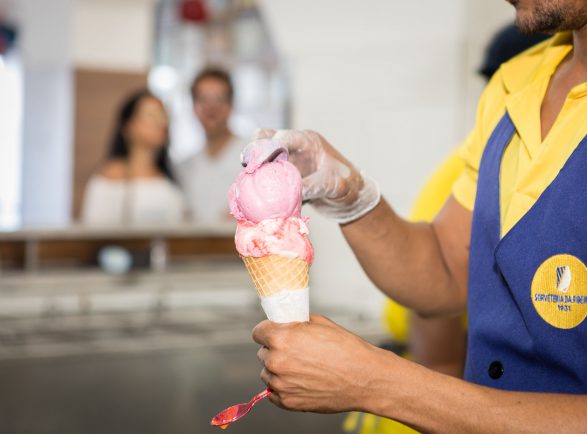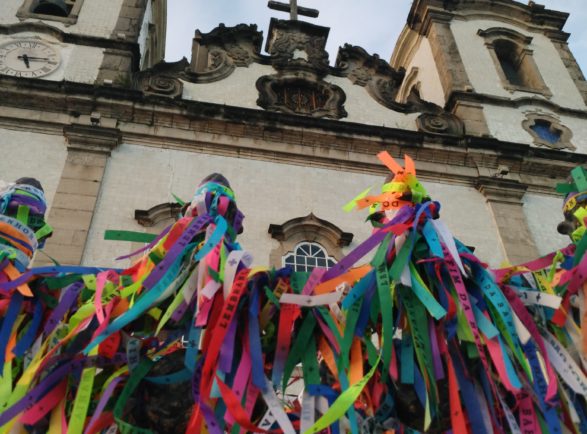 Restaurante Cantina Julliu's. O famoso salame de polvo. Foto: Fábio Marconi.
1
2
3
4
5
6
7
8
9
10
11
12
13
14
15
16
16