Enjoy the day
Full breakfast, affection and laze around
Today you woke up early, wanting to sunbathe and enjoy the day. But you were starving, or, for the most esoteric, you woke up hungry as a Taurean. The desire is to have a full breakfast, but there isn't even an egg at home. You want to have a good meal for lunch, but in the fridge there are only tomatoes, onions and herbs. This itinerary is for you that are disorganized, but full of good gastronomic intentions. Get the beach mat, sunscreen and your hunger (don't forget your mask and 70% alcohol, of course!). Today is a day to eat well and get tanned.
Treats to warm the heart
Casa Castanho specializes in serving breakfast, brunch, love and affection. The partners Catarina and Cristina serve delicious options on the menu, perfect to start the day well. The tables are delicately set, with flowers, crockery and comforting food. All this in a super charming house, with a beautiful decoration, in the most bohemian neighborhood of the city, Rio Vermelho, which is full of bars and restaurants, but poor in options for those who love sweets and treats.
Before starting quarantine, this was the ideal scenario to gather people around the table and, after eating, staying around talking, laughing and being happy. In this period of social isolation, due to the pandemic of the new coronavirus, the house is not open to receive customers, but they have developed a delivery that works from 8am to 12pm. Orders can be made at this link. But when all this is over, it is worth visiting the place.
The delicious tips are the warm and crispy cheese bread waffle, toasts and an icy cream made of mango, passion fruit and cardamom. To top it off, the "rapadura" (brown sugar) cake with ganache, jellies and granola.
A small "neighborhood beach"
Grab your wonderful breakfast and go sitting on the balustrade near Casa de Iemanjá. There is an almond tree that makes a nice shade. After losing track of the time looking at the view, and having eaten a lot, walk to the charming Paciência Beach just a few meters away. A small strip of sand where most of the regulars are the neighborhood residents. The quality of the water is relative in comparison to other beaches in the region, but it has been gaining more and more fans precisely because it has been increasingly clean.
The beach is close to everything in the neighborhood and has some pretty cool rock formations on the right side. There, good swimming pools are formed to relax and think about life. There is chair and umbrella service. As it is hidden, below the street level, on weekends the sand strip is usually crowded. But if you go on an empty day, the tip is to stay tuned and go down when there are more people in the sand and / or policing nearby. Learn more at this link.
Many beaches are still closed. So, if that's the case when you get there, don't miss the tour. Take advantage of the beautiful view from the outlook to take some pictures. If you are a sportsman, the space is perfect for stretching and yoga. And always remember to wear a mask, keep your hands clean and keep a safe distance from other people.
Fresh fish straight to the pan
Remember the tomatoes, onions and herbs you have at home? Well then… they have a destination. Buy a fish at Casa do Peso, close to Praia da Paciência, at Casa de Iemanjá. The place, known for the Iemanjá Festival on February 2nd, also has good options for fresh fish. Many of the local fishermen's clients are the owners of the restaurants in the neighborhood.
Take the opportunity to get to know Casa de Iemanjá and, if you want to know the history of the place, we tell everything on this link.
From there, go home to enjoy your meal. Call friends online and arrange to cook at the same time. You can take the opportunity to organize future trips, make your dreams' itineraries around a large table. After all, few programs bring people together more than a good meal, right? If you are not a cook, make a video call with your master chef friend and ask for some culinary tips! On that day, you will surely wash the dishes happily, after so much joy in your belly!
Service
Casa Castanho
@casa.castanho
Address: R. Alexandre de Gusmão, 57 – Rio Vermelho, Salvador – BA, 41950-160
Phone #s: (71) 98139-3353 or 71 98104-7803
Important: call ahead to place the order. It is very close to Paciência Beach. The street has few options for parking, so be patient, or go there by skating, biking, walking or ask for a car in an app, and don't forget the mask!
Paciência Beach
Address: Paciência Beach, Rio Vermelho, Salvador – BA 40140-130
Casa do Peso (Casa de Iemanjá)
Address: R. Guedes Cabral, 143 – Rio Vermelho, Salvador – BA, 41950-620
We've prepared a perfect playlist for this experience. Listen now!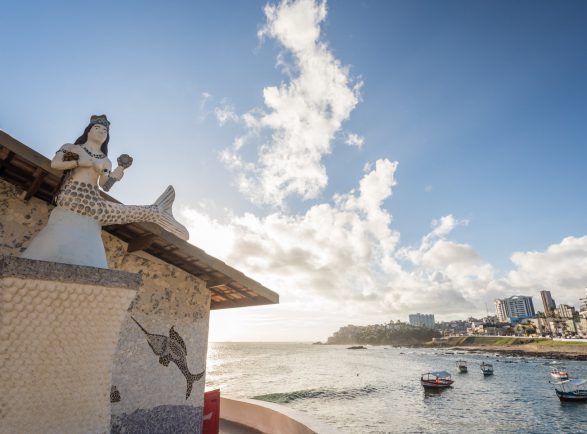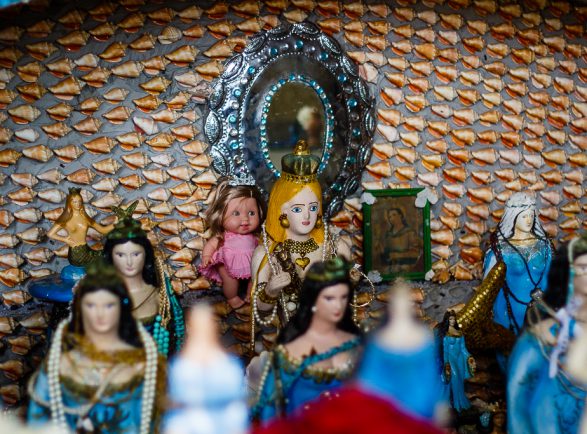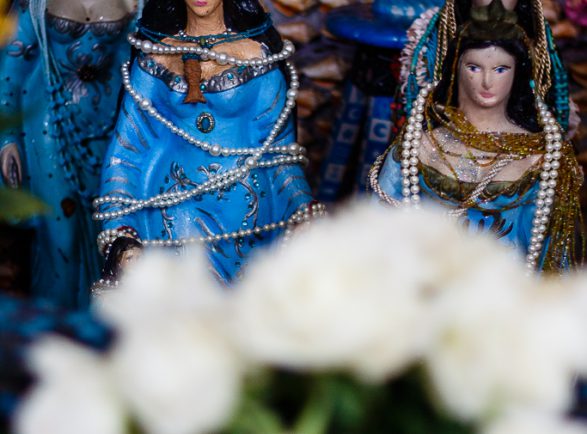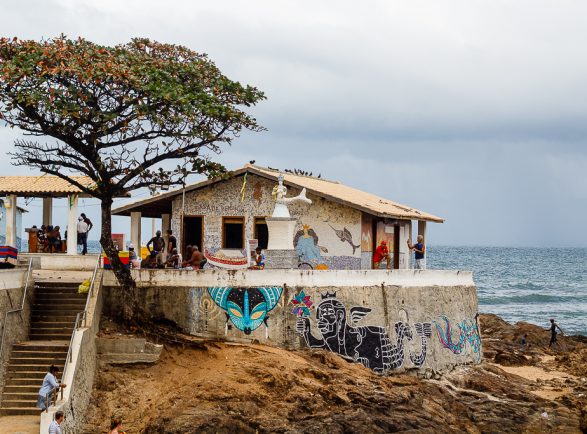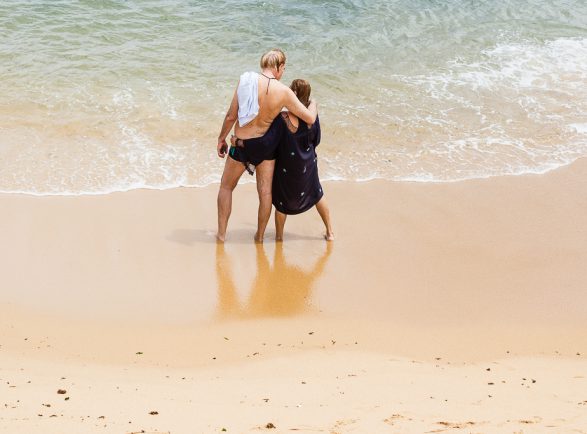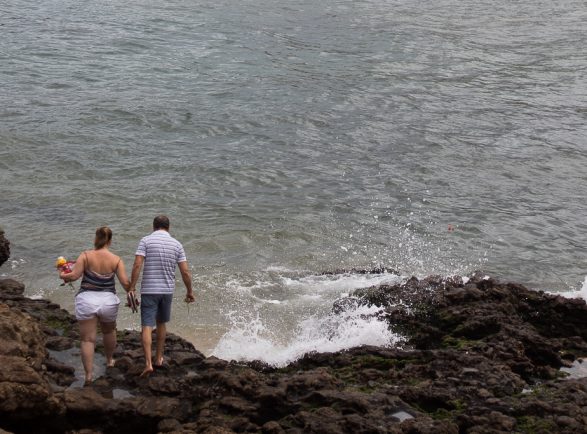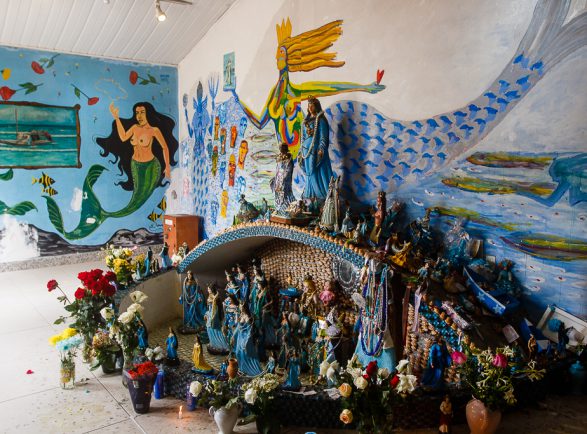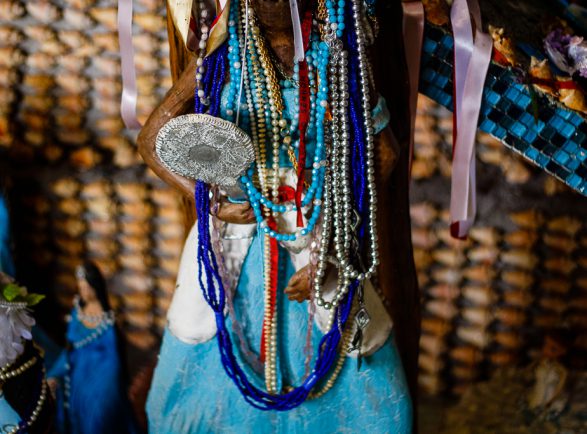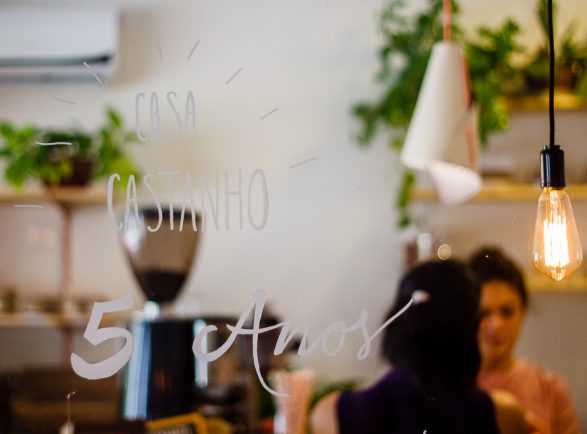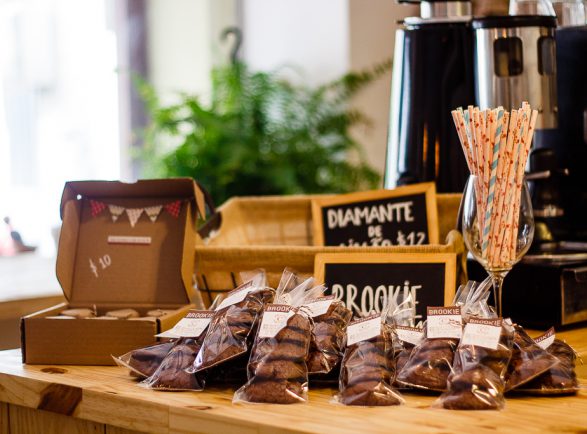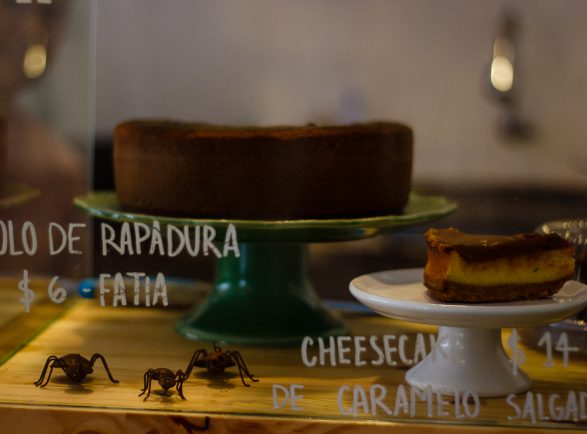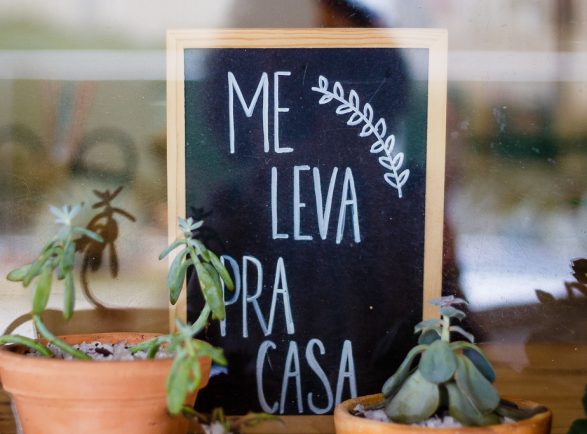 Orla do Rio Vermelho. Casa de Iemanjá. Fotos: Fábio Marconi