Food, drink, art and fun in one of the most charming neighborhoods in Salvador
Salvador is known for being a happy city, with party people. One of the coolest destinations to find the hottest spot is the neighborhood of Santo Antônio Além do Carmo, where in addition to fun, it is easy to find places with excellent cuisine.
If you are one of those people who love to go out to eat, this list is for you. Visit Salvador da Bahia listed 12 bars and restaurants in Santo Antônio Além do Carmo, good for those who want to spend the day sightseeing in the Historic Center and then surrender to the gastronomic delights of the city, or even for those who want a light night out, maintaining security protocols and outdoor tables.
Also, read the list of 10 bars and restaurants in Pelourinho, one of the most visited places in the city, on this link.
Come with us!
1. Oliveiras Bar
Ver essa foto no Instagram
Anyone who was already a regular in this neighborhood before the pandemic is sure to know this bar, dream factory, carnival shed, nest, birthplace of great musical meetings. A meeting point for artists and card-carrying bohemians, the place is part of the best memories of this cultural melting pot called Santo Antônio Além do Carmo.
The owner of this bar, Flávio Oliveiras, Flavão, Flos, the eternal Midnight Bear, one of the greatest cultural agitators-makers in Salvador, died due to complications by covid19 in 2021. He also left the legacy of love, built with the affection and attention so peculiar of this great character. All residents and visitors love Oliveiras Bar. You need to know this place.
Today, managed by his brother, Fábio, and by close friends, the bar once again receives art and musical experiment events. There, you'll find the city's most classic "gengibrinho", an indispensable drink for those walking around the neighborhood. The restaurant is also back, conducted by the Joanas girls (@_joanas).
Service
Instagram: @oliveiras110
Address: Rua Direita de Santo Antônio, 110, Salvador, Bahia.
2. Antique Bistrô
Antique Bistrô is great for a drink and watching the sunset. Choose among cool environments such as a lounge with an American Bar, caves and balconies overlooking the All Saints Bay.
To eat, our tip is the sausage with wine, made with sausage (200g) in a red wine reduction with artisan bread. Try the drink "I love you", made with gin, red fruits, lemon, spices and tonic; or "Gabriela", with gin, tangerine juice, clove and cinnamon syrup and tonic; or even "Maria Quitéria", with gin, pitaya, lemon, basil, spices and tonic.
Service
Instagram: @antiquebistro_
Address: Rua do Carmo, 6 – Santo Antônio Além do Carmo, Salvador – BA, 40301-380
Opening hours: Wednesdays, from 4:00 pm to 8:30 pm. From Thursday to Saturday: from 1pm to 8pm. Sundays: from 1pm to 7pm.
3. Malembe Food & Drinks
Malembe is located on the way up Ladeira do Carmo (Carmo Slope), close to the steps of Igreja do Passo (Passo Church). It's a bar with diverse drinks, international, Brazilian and vegan food. There are tables indoors and also on the sidewalk, where they are very popular.
Try the drink based on cachaça, aperol, passion fruit and ginger. To eat, the suggestion is the Angola dish, Moamba de Ginguba, prepared with chicken, okra and peanuts.
Service
Malembe Food & Drinks
Instagram: @malembesalvador
Opening hours: Wednesday to Saturday: 3:00 pm – 11:00 pm. Sunday: 12:00 pm – 9:00 pm
Address: Ladeira do Carmo, 7 – Santo Antônio, Salvador – BA, 43301-410
4. Cana & Café
This restaurant has been bringing together a very nice crowd. In addition to indoor tables, there are also options on the street – which is very characteristic of this neighborhood.
To eat, "baião de dois" has already become one of the local classics. To drink, how about one of the handmade sodas in ginger, cashew or lemon flavors?
Instagram: @cafeecana
Service
Address: Rua do Carmo, 25 – Santo Antônio Além do Carmo, Salvador – BA, 40301-380
Opening hours: Wednesday and Thursday: 3pm to 11pm. Friday and Saturday: 12pm to 11pm. Sunday: 12pm to 9pm.
5. Bar do Ulisses
Having a cold beer and eating a fried fish watching the sunset in Carmo is a classic of classics. Bar do Ulisses has already become a tourist attraction in the Historic Center of Salvador. The legacy of the friendly bar is 60 years old, and many of its customers were friends of the owner, Mr. Ulisses, who started this journey.
Service
Bar do Ulisses
Instagram: @barulisses
Address: Rua Direita do Santo Antônio, 541. Largo do Santo Antônio Além do Carmo, Salvador, BA . CEP 40301-280
Contact: (71) 3014.0130 / falecombarerestaurante@gmail.com / www.barulisses.com.br
6. Bar Cruz do Pascoal
This classic bar has the tastiest sun dried meat with cassava pirão in Salvador. The Cruz do Pascoal Bar serves a regional menu in an informal atmosphere, in addition to keeping original objects from the emporium time, with an enormous metallic cash register with buttons and keyboards.
Founded in 1952 by the Spaniard Porfírio Amoedo, the Cruz do Pascoal Bar is famous for its cold beer, its tasty snacks and the privileged and highly sought-after view of the Lower City and the All Saints Bay.
Service
Cruz do Pascoal Bar
Address: Rua do Carmo, 2 – Santo Antônio Além do Carmo, Salvador – BA, 40301-405
Opening hours: Tuesday to Saturday from 1:30 pm to midnight.
Phone #: (71) 3243-2285
7. Travessa's Snack Bar
Travessa's snack bar serves "everyday cuisine", snacks and tidbits, and is known for having one of the best hot dogs in Salvador. The bread is made in-house, ultra-soft, the great secret of success! The atmosphere is very simple, with a closely fought balcony, especially after pre-pandemic nights out. Say the truth: you miss it, don´t you?
Service
Address: Travessa dos Perdões, 65 – Santo Antônio, Salvador – BA
Phone #: (71) 3242-6497 or WhatsApp 71 3242-6497,
Important: call before you go. Confirm whether the service is being in person or if you can order to take it home.
8. Poró
One of the most charming restaurants in the city is in Santo Antônio Além do Carmo. Poró is a Brazilian food restaurant, with an ambiance that mixes colorful umbrellas and a real art gallery on the walls.
Our suggestion for the main dish is Poró's drunk ribs (costelinha bêbada do Poró) – which includes caipirinha in the recipe – and it's served with zucchini salad, seasoned with mustard vinaigrette. It comes with parmesan chips, mashed potatoes and sweet potato chips. A delight!
To top it off, order the chocolate brownie with coconut ice cream and caramelized popcorn, bathed in a tasty caramel sauce.
Service
Poró restaurant
Instagram: @pororestaurantebar
Rua do Carmo, 13 – Santo Antônio Além do Carmo, Salvador – BA, 40301-380
Phone #: 71 99618-1704
9. Zanzibar
Zanzibar is a delicious gastronomic experience that transits between Africa and Brazil. The kitchen offers exotic dishes such as the African "ébu fulô", fish seasoned with ginger and shrimp sauce and banana puree; the unmissable "Arroz de Hauçá" with shrimps; or the "abaianized" and tasty shrimp with tomato sauce and dedo-de-moça pepper, served with sweet potatoes and okra. The house has a menu inspired by Benin, Africa.
In addition to all this, the decor is beautiful, the tables are well set and colorful, there's religious syncretism throughout. Afro-Brazilianity overlooking the All Saints Bay!
Service
Zanzibar
Opening hours: Thursday to Saturday, from 12pm to 11pm. Sundays, from 12pm to 6pm.
Address: Rua Direita de Santo Antônio, 60, Santo Antônio, Salvador. Next to the Church of Boqueirão.
Phone #: 71 982263750.
Important: it's better to book before. Subject to capacity.
10. Cadê Q' Chama
Cadê Q' Chama restaurant serves homemade and regional cuisine. The flagships are the fish and shrimp moquecas, but the oxtail is also worth mentioning. The atmosphere is nice; there is a long wooden table that is great for eating with the family.
Service
Instagram: @cadeqchama
Opening hours: every day – Lunch – 11:30 am to 3:00 pm and Dinner – 6:30 pm to 10:00 pm
Address: Rua do Carmo, 21 – Santo Antônio Além do Carmo, Salvador – BA
Phone #: (71) 98637-8873
11. Raiz
The Raiz restaurant serves regional food and seafood. The rice dishes are the biggest hits, like the funghi risotto with tomato confit, or the grilled octopus with smoked paprika risotto, and even the black seafood rice. To drink, try the refreshing and tasty gin with hibiscus drink. Choose a table on the balcony and enjoy a beautiful view of the All Saints Bay.
Service
Instagram: @root_restaurant_
Rua do Carmo, 6, Santo Antônio Além do Carmo, Salvador – BA
Phone #: (71) 98724-8555
12. Cafélier
Perfect to end a full day of sightseeing in the Historic Center, Cafélier serves coffee, snacks and beers, in a pleasant atmosphere. Art, bohemia and a panoramic view of the bay, with an unmissable sunset from the balcony. The place is all decorated with antique objects. Worth the view and the photo! https://www.salvadordabahia.com/experiencias/cafelier/
Service
Cafélier
Instagram: @cafeliercarmo
Address: Rua do Carmo, 50 – Santo Antônio, Salvador – BA, Brazil
Reservations through Whatsapp: 71 99914-1270
One more…
For those who are missing the hottest night of Santo Antônio Além do Carmo, the ABOCA Centro de Artes (ABOCA Arts Center) also serves a pizza with thin dough and crispy edge, made by hand. The parties are still happening with a limited number of people and you need to reserve a table before you go, but the kitchen is in full steam and you can have it delivered to your home.
Service:
Pizza at ABOCA Arts Center
Instagram: @abocacentrodeartes
Location: Rua dos Marchantes 12, Santo Antônio Além do Carmo, 40301-430
WhatsApp: 71 99334.8893 and phone# 71 2137.6808 or through Ifood.
Find out where to park in the Historic Center
Inside the Pelourinho or in its surroundings, see where to find parking spaces safely. Learn more at this link. https://www.salvadordabahia.com/parenopelo/
Attention to the protocols:
You can already go out on the street, but the safety protocols against COVID-19 must be maintained.
The capital of Bahia is in the green phase of the "Plano Salvador" for the resumption of economic activities. Remember that when taking any tour, the use of a facemask and hand sanitizer are still necessary to avoid contamination by Covid-19. You can only remove the mask when eating or drinking. If you need to walk around a bar, restaurant, museum, etc., wear a mask.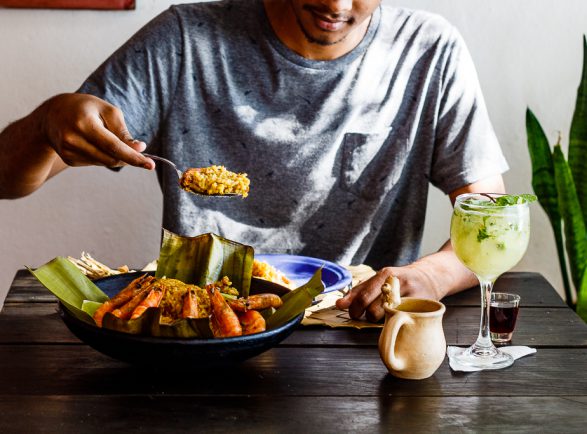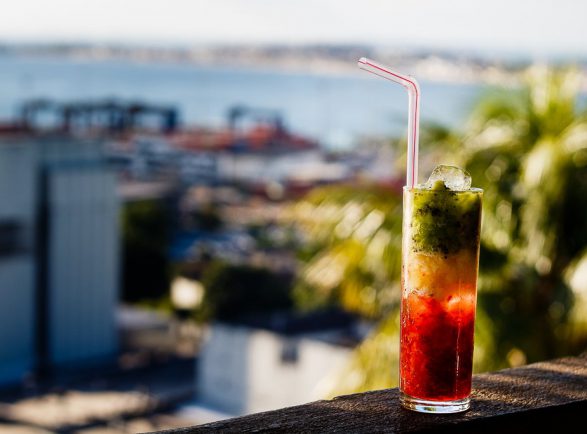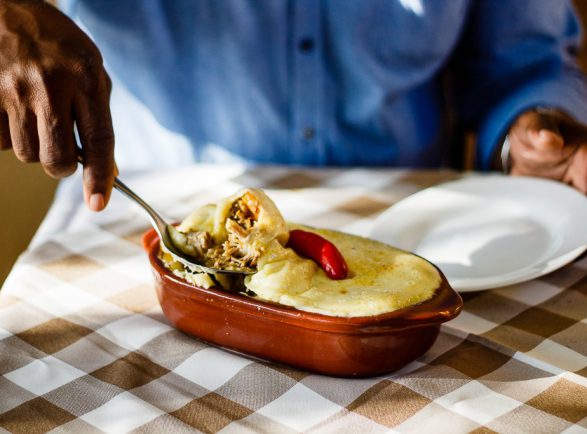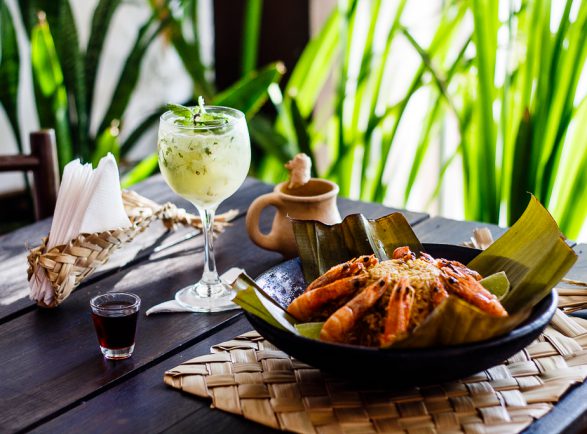 Bar Cruz do Pascoal. Santo Antônio Além do Carmo, Salvador, Bahia. Foto: Amanda Oliveira.