Fantastic international cuisines on the city's gastronomic scene
We have prepared a list of five restaurants of international cuisine for those who want to get to know Salvador beyond the palm oil. They are great tips to enjoy the city and to understand its gastronomic diversity, in this contemporary and surprising Salvador.
We've prepared a list of perfect songs for this experience. Listen now!
1. A typical French bistro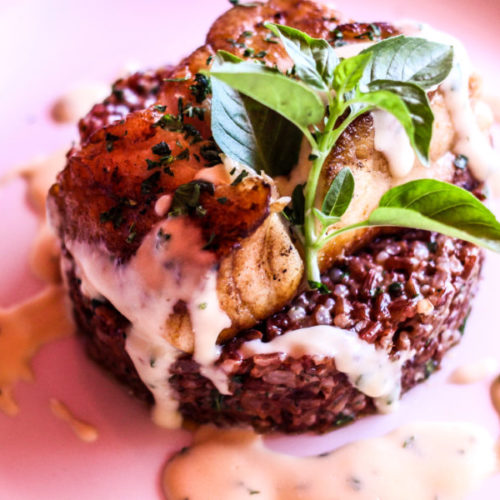 The renowned Chef Rui Carneiro presents contemporary creations in a new phase and creates a brand with his identity. Rui has just opened Le Canard, a super charming French restaurant, making use of many ingredients of Brazilian cuisine.
The house is extremely cozy, a typical French bistro with windows that guarantee natural light, delicate little curtains, decoration rich in details and impeccable service. We suggest the Duck with the reduced wine sauce with cream, the shrimp gnocchi with truffled sauce, plus the lamb carré, which is spectacular. For dessert, Crème Brulee.
Service
Le Canard
Address: Rua Deocleciano Barreto, 118, Chame-Chame | Casarão Centenário, Graça, Salvador – BA, 40150-000
Opening Hours: from Tuesday to Saturday, from 12 a.m. to 3 p.m. and from 7 p.m. to midnight. Sunday, from 12 a.m. to 3 p.m.
Better to book by phone (71) 3036-0118
Free valet parking is available on site.
2. Japanese food in a sophisticated environment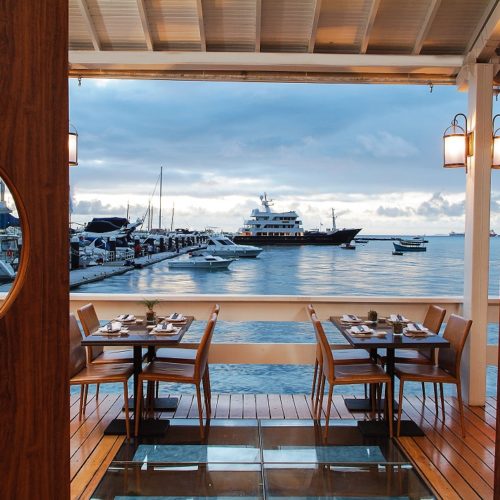 SOHO is a reference of Japanese cuisine in Salvador, due to its dishes' peculiarity and the service that makes lunch or dinner be always a special event. It's a place for those who like a sophisticated atmosphere and food made with great care. It's located at Bahia Marina, and the seafront deck and glass floor make the experience unique.
Try the Salmon Carpaccio with Sicilian lemon zest, or the delicious scallops. The Dyo Shimeji is also a good option for those who enjoy incredible flavors: salmon dyo with rice, shimeji and teriyaki; as well as the Tempura Spicy: shrimp tempura cut into cubes and served with spicy mayonnaise. To drink we suggest the Plymouth: gin, cucumber, hibiscus and tonic water.
Service
SOHO Bahia Marina • Av. Contorno, 1010 • Bahia Marina • Salvador • +55 (71) 3322-4554
SOHO Shopping Paseo • Rua Rubens Guelli, 135 • Store # 117 Ground Floor, Shopping Paseo • Itaigara • Salvador • +55 (71) 3453-5445
SOHO Salvador Shopping • Av. Tancredo Neves, 3133 • SL C 312, Piso L3, Salvador Shopping • Caminho das Árvores • Salvador • +55 (71) 3032-6208
3. One of the best Italian Restaurants in the city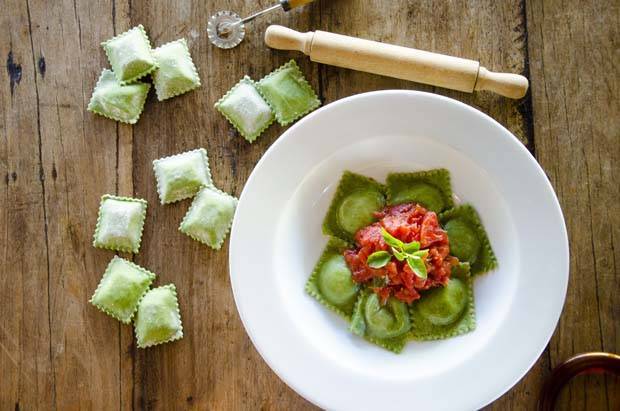 Contemporary restaurant, an Italian urban gourmet bistro for those who want comfort and tasty food. If you like very tasty Pomodoro Sauce, Duck Confit that melts in your mouth, Pasta em Casa is a great option. Intimate and cozy, considered one of the best Italian restaurants in the city, it offers options with very nice prices. One of them is the "Ilha de Massas", a tasting menu of three kinds of the pasta of the day, served for appreciation, and you can freely repeat.
The wine list is great, the beers are very cold, and the drinks are signed by the great Márcio Silva (@marciojs). Choose the cheese, parma ham and Turkish figs Fagottini from Pasta, or the Fettuccine with pesto and a glass of red wine: a classic to harmonize lunch or dinner. Other great suggestions are: the oxtail casserole on the lunch menu, unpretentious food, with lots of flavor to be shared, or fillet tagliata with arugula and little tomatoes confit.
Service
Pasta em Casa
Opening hours: lunch – it opens every day at noon. Closes at 3:00 pm, from Monday to Friday; and at 5:00 pm on Saturdays and Sundays.
Dinner: it opens from Wednesday to Saturday, from 7:30 pm to 11:30 pm.
Contact: (71) 3334-7232
4. Spanish Tapas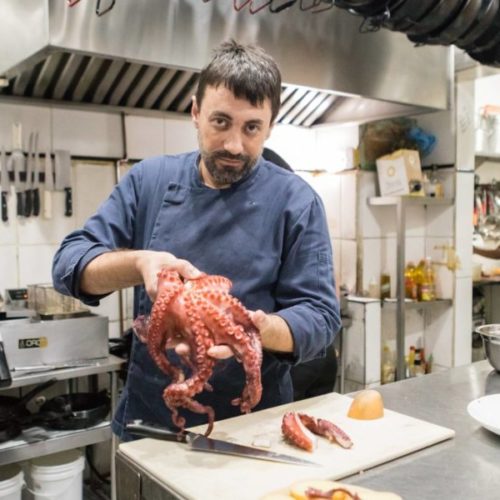 La Taperia. O Chef José Morchon. Salvador, Bahia.Foto: Fábio Marconi
Spanish food, in the city's most bohemian neighborhood, in a super charming restaurant, with delicious dishes and friendly service. Going to La Taperia in Rio Vermelho is like going to dinner at a friend's house, where you feel comfortable and know it's going to be fun and amusing.
Juli Holler & José Morchon opened La Taperia in 2012, in Rio Vermelho, to serve all those who love good food. Many customers became new friends and La Taperia was getting more and more popular because of the owners' sympathy. The restaurant has different environments, which makes it suitable for a meeting with friends as well as for a romantic dinner or with family.
Don't forget to try the octopus with potatoes and paprika and a sangria of cava to go with. Delicious! Keep an eye on the "Tapas do Dia" menu, as there are always some interesting options such as the tasty Tartar of Tuna with avocado, the Oysters au gratin or the langoustines in bifun lollipops, with wasabi alioli.
Service
La Taperia
Opening hours: from 8:00 pm on
Phone: it's better to book before: (71) 98716-1077 and (71) 3334-6871
5. Typical Lusitanian dishes
The Portuguesa Maluca Wine House is a place inspired by traditional Portuguese taverns, to eat well and gather friends. The portions are generous, since the idea is that people sit at the table to share moments.
The place has 50 Portuguese wines labels. There are no drinks or beer, only wines, water and soda. The cuisine is made up of typical Lusitanian dishes. The menu is usually fixed, but allows co-creations between the chef and the client.
Our suggestion is the Preciosa: a portion of Cod à la Brás, octopus and shrimp fillet or the Octopus with tiger prawn. There's also the Lobster à Guilão, Seafood Rice, Cod Rice and Octopus Rice.
Service
Portuguesa Maluca Wine House
Address: Rua da Fonte do Boi, 26, Ground floor (next to Ibis Hotel) – Rio Vermelho – Salvador (BA) – Zip Code: 41940-360
Phone: (71) 3565-8881
Opening hours: Monday to Saturday, from 12:00 pm to 10:30 pm. Sunday from 12:00 pm to 4:00 pm. Monday from 3:00 pm on.
Reservation: it doesn't work with reservation after 7:30 pm. From then on, it works in order of arrival and by table availability. The house has 20 seats.